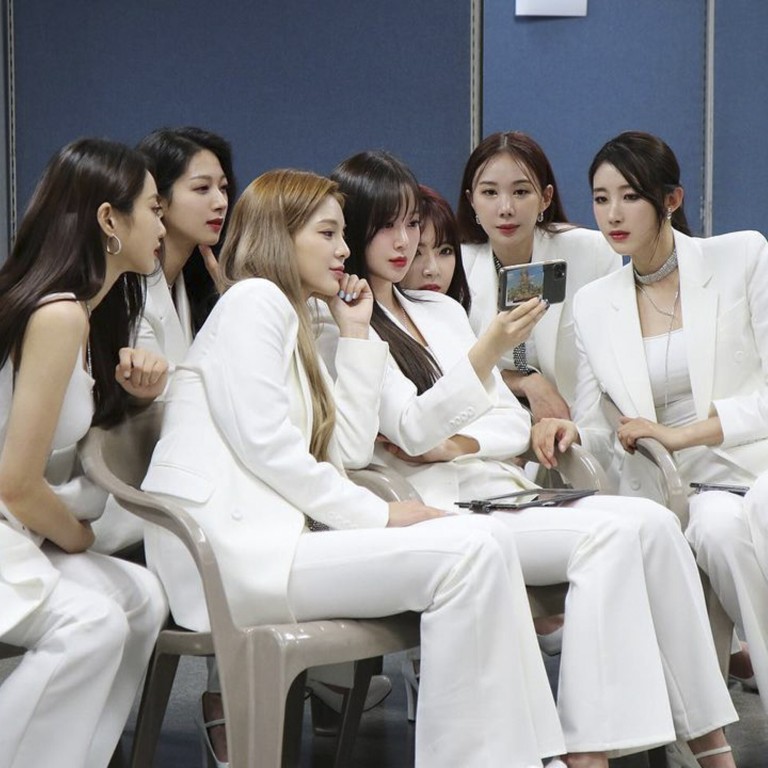 Second generation K-pop renaissance: what you need to know about Brave Girls, After School and other bands making a return
The second generation of K-pop stars are enjoying a revival, performing and seeing their songs re-enter the charts. Cover versions by newer acts are helping
Many see the 2000s and 2010s as a golden age of K-pop, and groups from that time are seeing a resurgence
Nostalgia for the music of a decade ago is dominating South Korea in 2021, with artist reunions and remakes of older hits.
While the
third
and
fourth generation
of K-pop stars are doing well internationally with sizeable global audiences, artists from K-pop's second generation have been recently seeing a lot of love in South Korea's entertainment industry, going back to the late 2000s and the early to mid-2010s as the industry and audiences alike enjoy the throwbacks.
Popular YouTube channel MMTG, fronted by television personality JaeJae (Lee Eun-jae), hosted a "K-pop renaissance" concert that featured special performances by members of disbanded girl groups After School and Nine Muses.
The concert also featured 2PM, welcoming back the boy band to the scene ahead of the release of their Must album on June 28. It'll be their first album since 2016's Gentleman's Game, and arrives after a lengthy hiatus while members fulfilled South Korea's mandatory military service. All three acts were formed in 2009 or 2010.
The concert's theme was built upon the idea of sleeper hits, and follows the resurgence of acts like
Brave Girls
and Laboum, whose older songs returned to the charts after a series of viral videos and television performances related to their music.
Other performances and covers from a variety of active artists highlighted songs from a few years ago, such as Oh My Girl's 2015 song
Closer
and VIXX's
Chained Up,
which MMTG feels should make a comeback. Several popular K-pop stars from groups such as
Seventeen
and
Monsta X
also took part in the show, which looks back at songs they love from a few years ago.
Several artists have recently re-released older songs from the early 2010s, such as soloist NS Yoon-G remaking her 2012 song
If You Love Me
with Joohoney of Monsta X replacing
Jay Park
, and hip-hop duo Mighty Mouth and pop icon Baek Z Young teaming up again to share a 2021 version of their 2012 song
Will Love Come
.
The surge of nostalgia coincides with artists remaking older songs, and several popular television shows in South Korea over the past few years that aim to shed light on hidden talent and underrated songs that never saw the love they deserve.
Between the late 2000s and the early 2010s, South Korean artists, especially idol groups, were immensely popular both locally and abroad, with the rise of YouTube helping to lift the industry to higher heights.
While K-pop's popularity has continued, that era is seen by many as a golden age musically that heavily influenced the state of things today, and every few years there's a heavy nostalgic push in the industry as acts make long-awaited reunions or share new performances.
In related news, Girls Generation's Tiffany Young and Sunmi, formerly of Wonder Girls, will appear as girl group mentors on Mnet's upcoming talent search show Girls Planet 999, set to premiere in August.