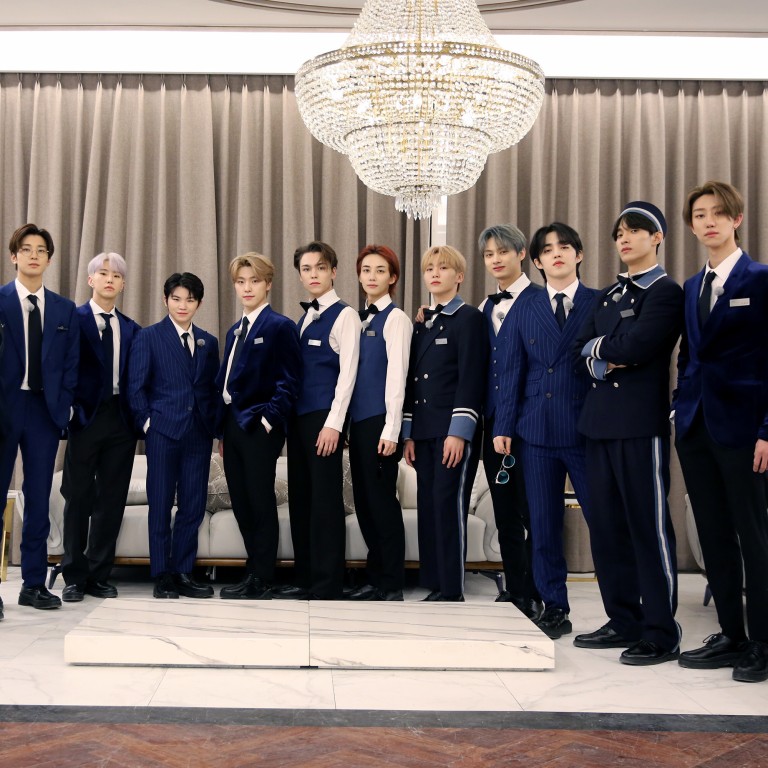 K-pop group Seventeen drop new album 'Your Choice' exploring the power of love
The mini album shows a 'sweet, maturing version' of Seventeen, while the single Ready to Love focuses on respecting the choice of a loved one, member Woozi says
The band hopes the EP will appear on the US Billboard main album chart, and released it on a Friday in line with the American charting cycle
K-pop boy band Seventeen are Ready to Love with their latest single, the title track off of their eighth EP, Your Choice, both out on Friday.
The six-track album is tied into Seventeen's "Power of Love" project, and is fittingly romantic.
"Ready to Love is about feeling love for a person that I thought was a friend and be ready to courageously express my love. It's an energetic R&B song that feels very fresh," explained vocalist DK, also known by his given name Dokyeom, during a press conference held hours before the album dropped.
"The key point of 'Power of Love' is love and empathy," rapper Mingyu said. "There are different forms of love in our daily lives, and that's what the project is about."
"I hope we can reach many people with the power of love, and bring positive energy and strength to your everyday lives," said The8 about the album. The performer suffered an ankle injury while preparing for the album and is currently recovering, but plans to promote the release along with the rest of Seventeen, health allowing.
According to group member Woozi, who produces most of the band's work, the album shows a sweet, maturing version of Seventeen while the single Ready to Love focuses on respecting the choice of a loved one.
"For this year, we will work with the theme of the power of love," he said. "We'd like to send the message of this theme to [our fandom] Carat with this project, the album Your Choice, and as well with the title track, which tells the story of professing our love in a courageous way to the person that got us to realise love.
"We will show you a much more mature expression of love and in our project we will show you, of course, different forms, different sides of life and also a multidimensional kind of love. So while you're listening to our music and watching our performances, I hope you feel like you're actually in love. I hope your heart races and you get excited."
The singer-songwriter was involved with co-writing the single alongside several songwriters and producers, including Bang Si-hyuk, the founder of Hybe, the company behind BTS and many other acts. Hybe, then Big Hit Entertainment, acquired Seventeen's company Pledis Entertainment last year.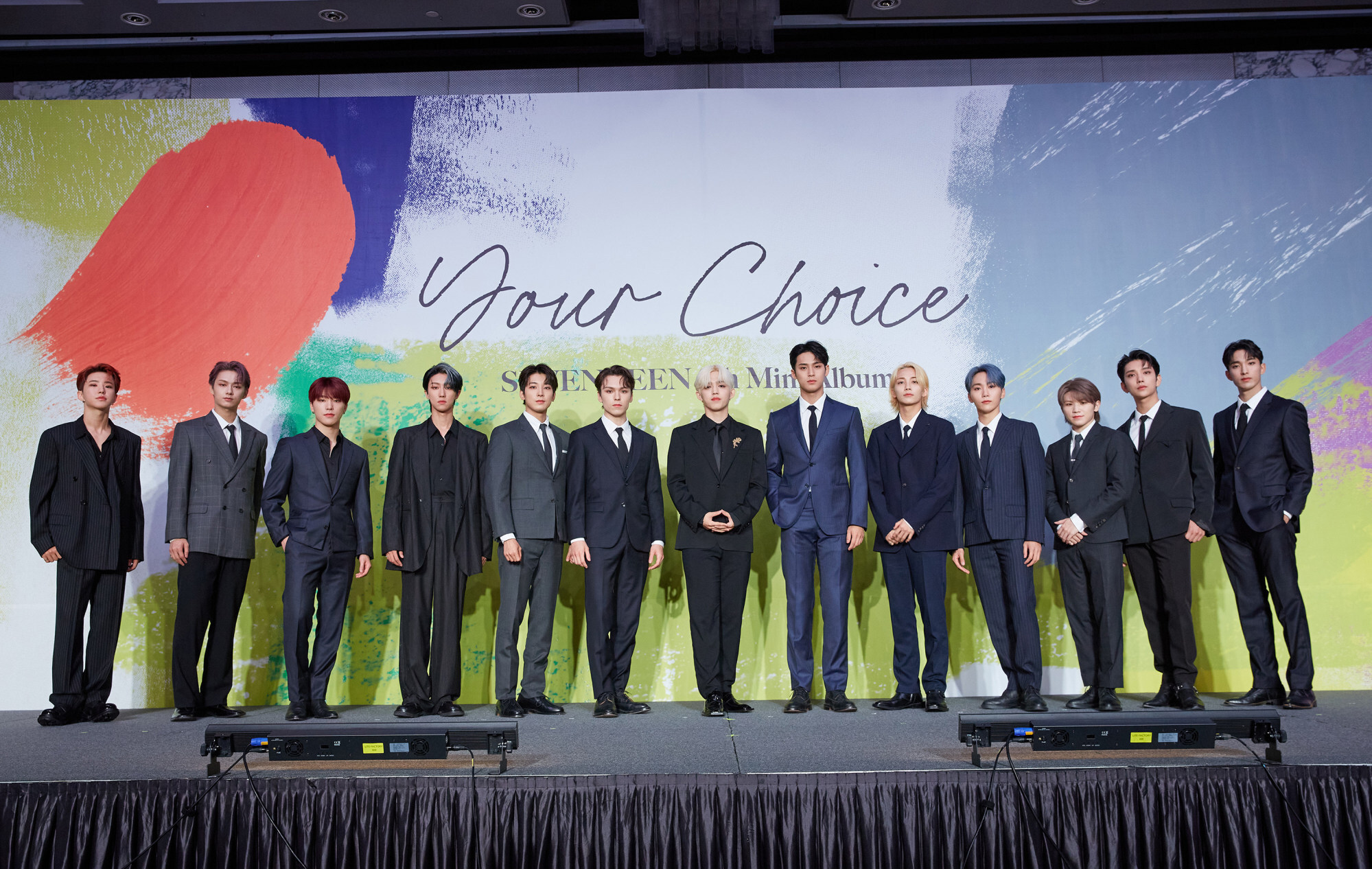 "Now that we're Hybe artists, we've been given the environment to work in new ways and work with producer Bang Si-hyuk," Woozi said. "While I was working on this album, it was such an honour to work with him because I had listened to his creations while I was growing up. I'm very grateful to him. He is, of course, the chairman of the company I'm a part of and a great composer, and I could feel he was respecting me and treating me like an artist, which made me feel very honoured. I'd like to take this opportunity to thank him for making me feel honoured."
Hybe recently surpassed a valuation of US$8.95 billion, making history in the K-pop industry.
During the press conference, the members expressed hope that the album will appear on the US Billboard main album chart. The band released Your Choice on a Friday, in line with the American charting cycle, rather than on Monday, which is the traditional release date for South Korean music charts. Seventeen will also appear on American talk shows to promote the release.
Hoshi says that he hopes the band will be able to pick up their world tour again in 2022, and "run to you" – a reference to their 2018 song of the same name – so that they can meet their fans again.
The 13-member band has been active since 2015, and has had numerous hits. They've become one of the bestselling K-pop groups in history, with three albums that have sold over 1 million copies each.
"Every time Seventeen grows further, we always thought that Seventeen should not be complacent but always try harder," Dino said. "I think that's why we always grow more and have come this far."
The album is the first one from Seventeen in eight months, and follows the release of several solo and unit projects from members. Along with those, there are also special unit tracks on the album, based on the group's trio of internal units focused on rap, singing and dancing.
"Through this project, we want to make music that many people can relate to and show a new side to Seventeen that no one has ever seen before," Joshua said.