K-pop
Get more with myNEWS
A personalised news feed of stories that matter to you
Learn more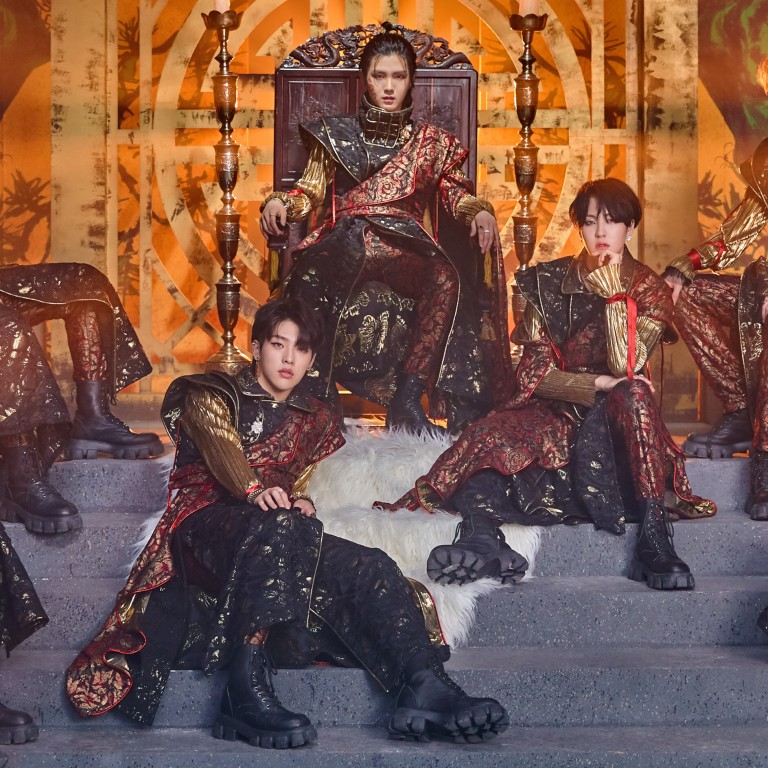 K-pop boy band Kingdom on being the ultimate concept group – they're named after seven kings from world history, whose stories they will tell in seven albums
Kingdom's first seven albums will focus on telling stories related to one of the seven kings members are named after, and an eighth will bring them all together
'For each release, another member is the main character, so to make sure each one shines as a protagonist, the rest hype them up,' Kingdom member Chiwoo says
Jahan, Chiwoo, Dann, Arthur, Ivan, Mujin and Louis don't sound like the typical names of South Korean pop singers. But the stage names of the members of K-pop group Kingdom are references to the historical and legendary figures that inspire their conceptual songs, and set the tone for the band's career.
"When we first heard the concept, the scale seemed so huge," reflects Mujin (Ko Sung-ho). "One might think it's a little cheeky [naming ourselves as kings] but we've been really enjoying this challenge. It's been a lot of fun so far and we're looking forward to continuing this project."
Storytelling is an important part of many K-pop releases, with acts regularly incorporating multimedia narratives in their music videos and albums to engage audiences. Kingdom, however, up the ante and goes beyond what is typical: their first seven albums will each be focused on telling a story related to one of the kings the members are named after, and an eighth will bring them all together.
The group released their first album, History of Kingdom: Part 1 Arthur in February, and followed it up with their Chiwoo-themed album in July. Through their History of Kingdom album series, Kingdom hope to make a big impact on K-pop. "The project shows a unique concept for us, as it's not necessarily a common thing that we're doing and our theatrical performances aren't what people are really used to," says Dann (Jung Seung-bo).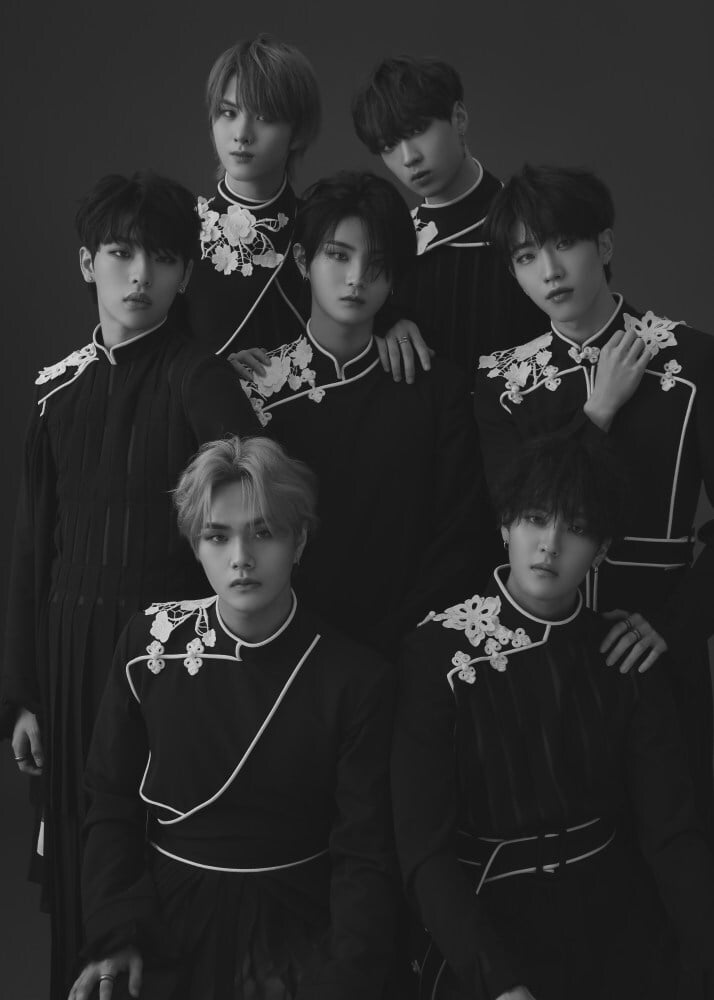 Their two singles, Excalibur and Karma, were each released through cinematic music videos featuring performances inspired by the Arthurian myth and Chinese legend, respectively.
"For our first album, it was our debut so it was an opportunity to let ourselves be known to the world, so we wanted to be fierce and make a big impact," shares Arthur (Jang Yun-ho), who admits to feeling invigorated when he had a chance to pull the legendary sword from a stone while filming the music video.
As they continue exploring the History of Kingdom, Arthur says they are using each episodic album as a way to grow.
"For our second album, we went more sentimental and showed new sides to ourselves, stepping up the scale of things through the inclusion of contemporary dance styles," he explains.
"Because we have such a distinct concept, the minute one album's promotional period is done we have to move on and take what we've learned from the last release, bring it into the next one, and continue to grow through this project."
"Karma is about [King] Chiwoo's pain and responsibility," shares band member Guk Seung-jun, who takes his stage name from the iconic king.
"In the music video, his kingdom used to be very prosperous but it's now fallen and he has to make it rise again," he explains. Chiwoo is a romanised spelling of the Korean name of legendary Chinese leader Chiyou. "We used a lot of different modern and traditional dance styles to try to express those feelings through our performance."
Each of the members is king of a distinct realm. Some are nature-inspired, such as Ivan (Park Yoo-sung), who is the king of snow, and Jahan (Lim Ji-hun), king of the sun. Others are metaphysical – Dann is the king of change and Louis (Yang Dong-sik) is the king of aesthetics.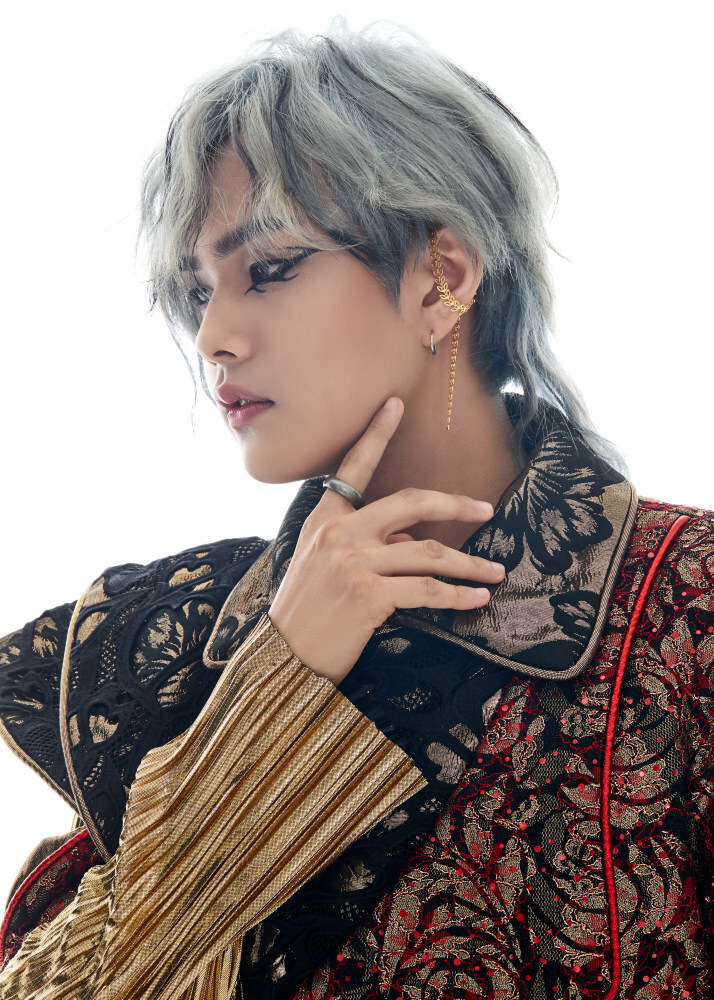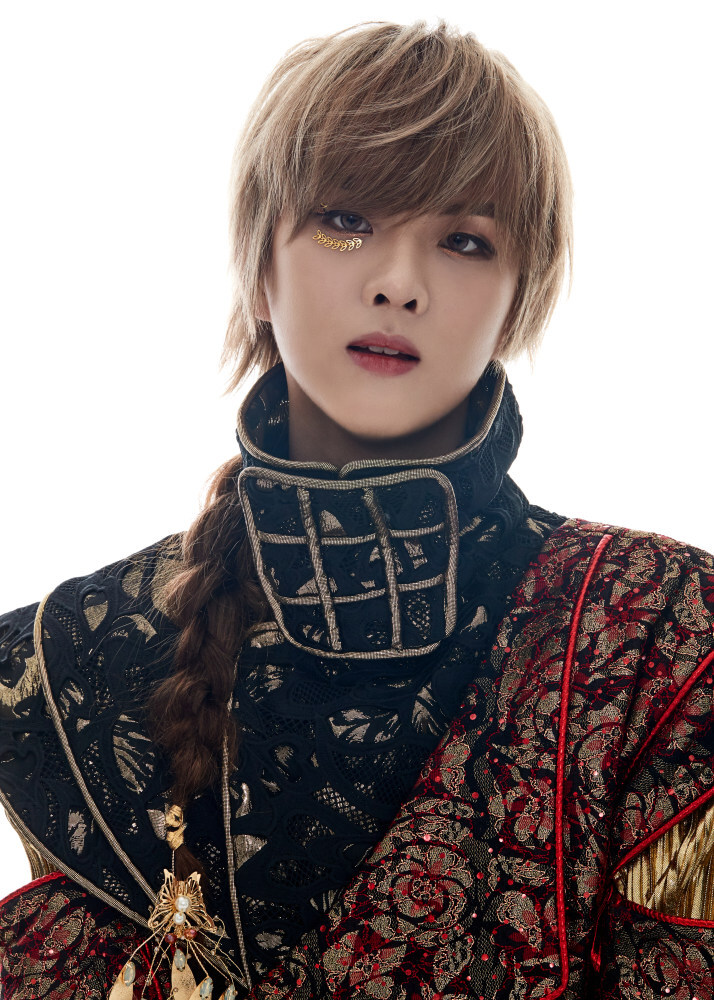 But just because each is in a lead role for a specific album, it doesn't mean that they're not all stars.
"Even though there is one member who aligns with each release, the rest of us are also participating heavily in them, so it's not really hard to wait for our own characters' turn to shine," says Louis.
"For each release, another member is the main character, so to make sure each one shines as a protagonist, the rest of the members hype them up, and when your turn comes it's really exciting," adds Chiwoo.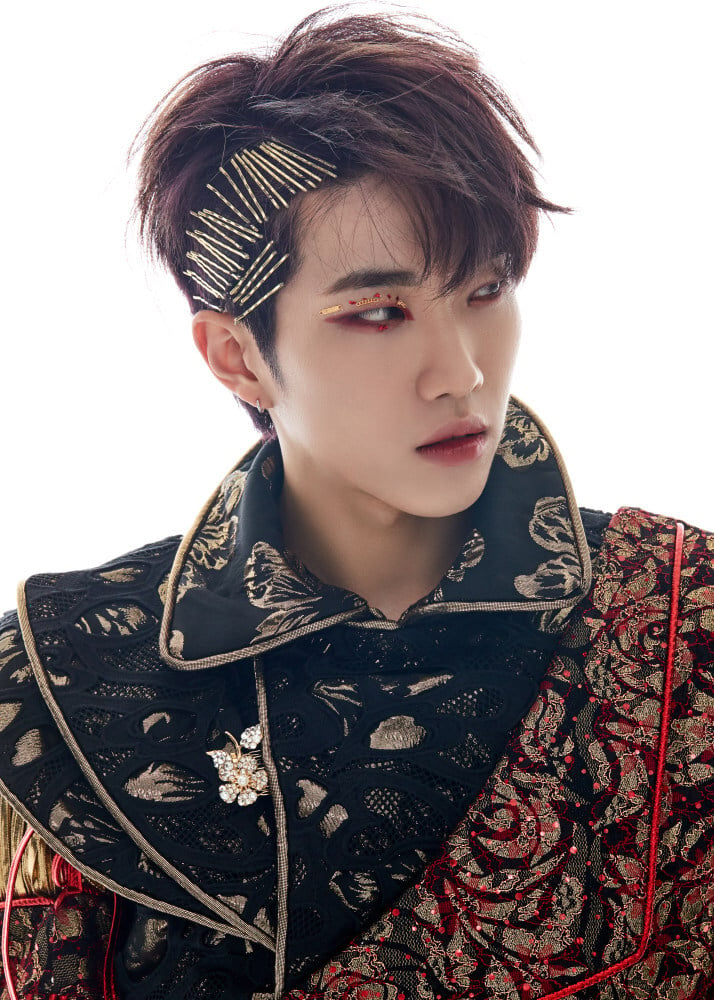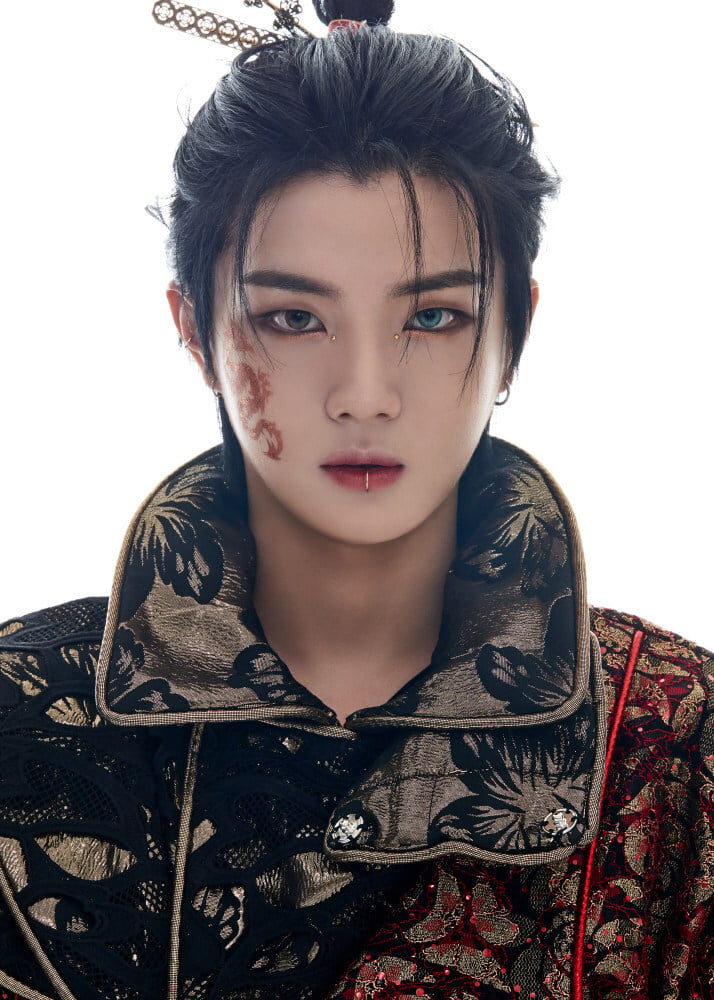 Nowadays, the term "kingdom" is very trendy in the Korean entertainment industry: there's a popular K-drama series with the name, a K-pop competition series, and also a popular game, but the members hope that they can make people identify the word with them. To do so, the Kingdom members are dedicated to honing their craft, and determined to grow until their band is synonymous with the term.
Each time they prepare an album, the members do a deep dive into the story they're telling. According to Mujin, the team they work with at management company GF Entertainment helps them learn about the story, and each member has their own way of looking into the culture and history tied into each one. Some watch films or television, while others do deep dives researching the context.
Dann, who spent about 10 years living in Dubai, says it's important for them to try their best to respect the source material and culture they're inspired by, and are learning as they go along.
"We're a team that [tells stories inspired by] many different cultures from all around the world, and since living there [in Dubai] I met friends from many different countries and learned their cultures. It helps me to perform and express myself [while telling these stories]," he reflects.
Dann is also attuned to how people from across the world respond to them on social media. He once shared a TikTok video that some people were offended by, and it made him realise he has to be more aware so as not to hurt anyone.
"We have to be careful, because we are being watched by people around the world. Even though we don't mean it, it might hurt them, so we have to be very, very careful."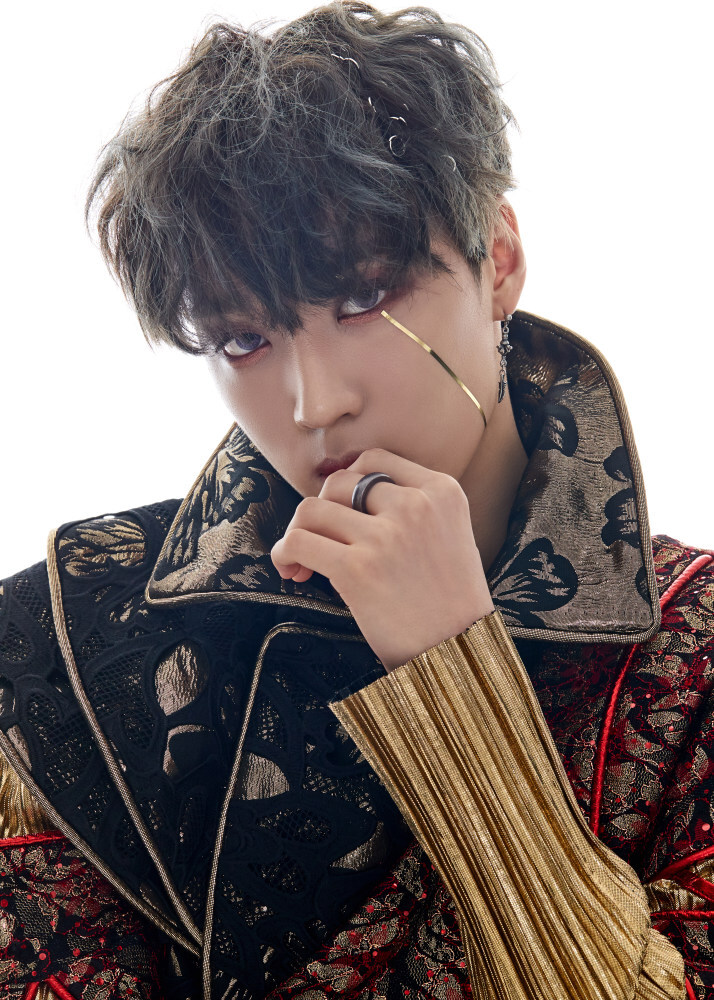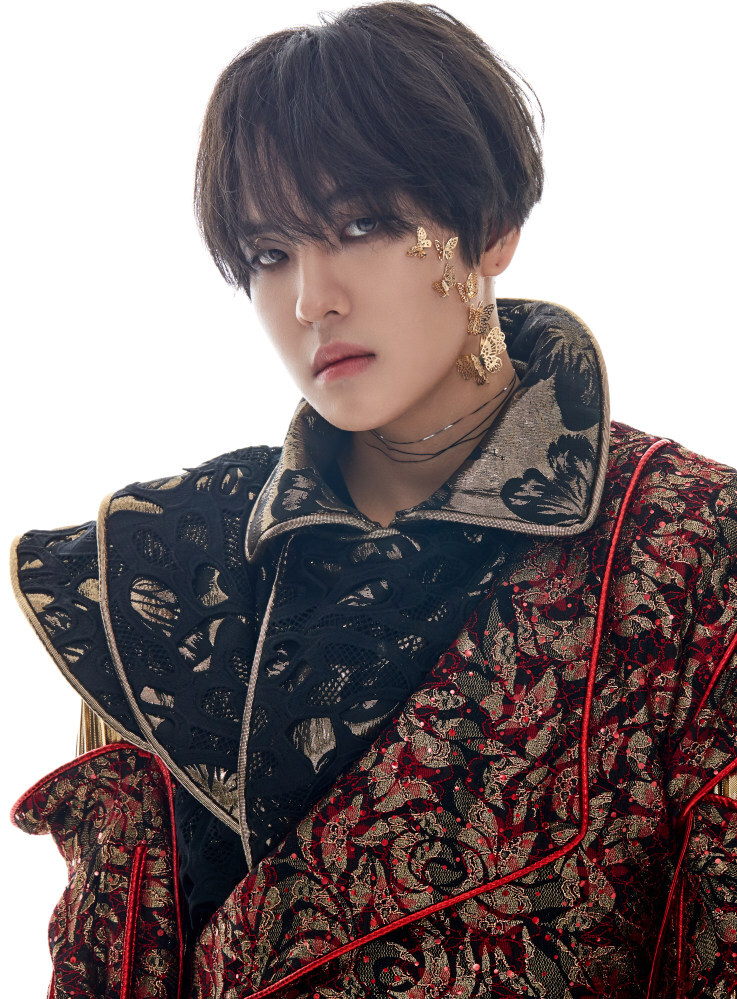 The group are gearing up to release their remaining History of Kingdom albums, and are focused on becoming more popular despite the difficulties of the pandemic.
"We're going to try our hardest. Try our best to not regret anything and to make Kingdom become more known by everybody around the world," says Arthur.