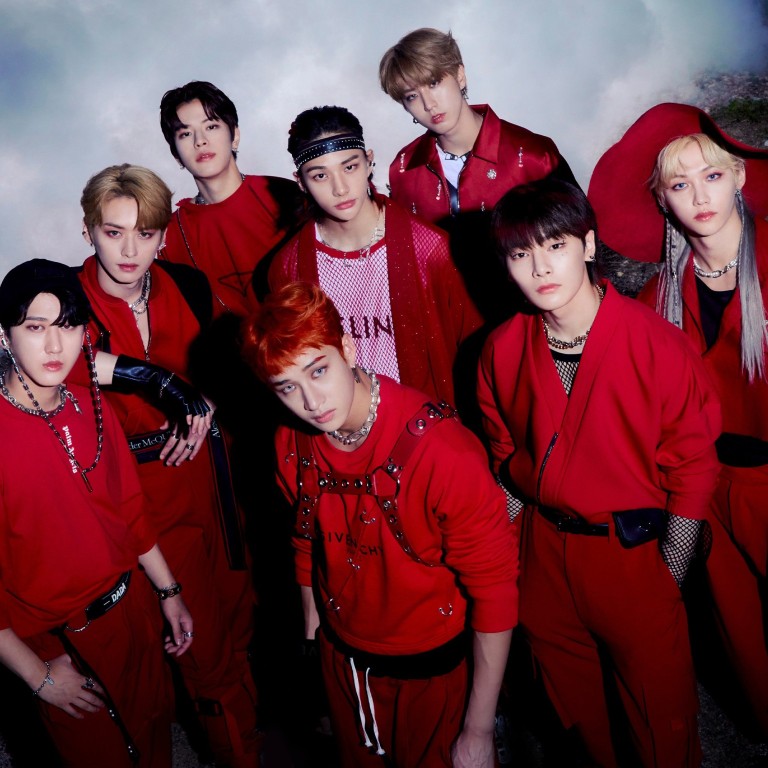 Best K-pop albums and singles of 2022 so far, from That That by Psy and BTS' Suga to Stray Kids' Oddinary and Dreamcatcher's Apocalypse
We are halfway through 2022, and looking back on the year so far, there have been some fantastic songs and K-pop albums
Suga from BTS has teamed up with 'Gangnam Style' Psy for a single, while Enhypen have released a repackage album, Dimension: Answer
Halfway through the year, the K-pop industry and many acts are still f
inding their direction for 2022
. But on the music front, the first six months have been stellar, with many of the biggest names serving up releases that demand to be heard.
Here are the must-listen singles and albums of the year thus far, listed alphabetically.
Albums
Dreamcatcher [Apocalypse: Save Us] LP
Dreamcatcher have made a name for themselves and won love from fans around the world for their dark rock and metal take on K-pop. Their latest album focuses on the group's identity and some truly great solos from the members. It also looks at the reality of living in a world on the brink of destruction. This isn't a sci-fi dystopian concept though: the album – especially the single Maison – is a cry for help for the planet we live on.
Enhypen Dimension: Answer repackage
Dimension: Answer shows Enhypen in all their glory, expanding on the earlier Dimension: Dilemma from last year. New tracks include the intense pop single Blessed-Cursed and the aural feel-good groove of fan favourite Polaroid Love, making a truly great album that shows what Enhypen has to offer, while hinting at more greatness to come.
NCT Dream Glitch Mode LP & Beatbox repackage
Multimillion sellers Glitch Mode and follow-up Beatbox, a slightly longer alternative version of Glitch Mode that has a handful of new songs, show NCT Dream continuing their journey from youth to early adulthood. With a bit of '90s and Y2K nostalgia, despite only one member being born before 2000, these albums are full of quirky, exuberant moments and sweet vocals, offering something that is energising and reassuring.
Seventeen Face the Sun LP
After a period of maturing from their rather cutesy early days,
Seventeen
are determined to show they have more to offer seven years into their career. After the clap-happy, club-ready lead single,
Hot,
the group continue their energy and general exuberance over the whole album. It's still Seventeen, as diehard listeners know and love them, but more confident and determined than before.
iKon Flashback EP
Five-track Flashback, coming after this tumultuousness, is a surprise of the best sorts, coherently sharing iKon's take on relaxed, easy listening pop and hip-hop. The single But You is engaging, but make sure to hear the whole thing from start to finish because iKon's members have never sounded better.
Taeyeon INVU LP
The ever reliable and excellent
Taeyeon's
triumphant
INVU
album, fronted by the powerful and captivating dance song of the same name, is filled with the multifaceted colours and structure of the
Girls' Generation
member's voice. If you listen to one K-pop album in 2022, let it be this one.
Stray Kids Oddinary EP
Stray Kids
have steadily been proving their worth to the world since 2017, and March's
Oddinary
reinforces their reputation. While their brand of intensity may not be for everyone, this album, which incorporates their spin on dance, hip-hop, rock and electronica, is not what you might expect (random instrumental additions show up where they're least expected but most welcome), but overwhelmingly addictive.
The album takes its name from the idea that odd is, or will become, ordinary, and Stray Kids are the kings of this with this release.
Singles
Treasure Darari
Darari is the single that almost wasn't: Treasure actually released the powerful Jikjin as their lead track in February, but the mellower TikTok fave Darari proved more popular, and earned a later release as a rockish remix. With an original that is sweet and laid-back and the exuberant, confident remix, both versions of the song are worth listening to and falling in love with.
IVE Love Dive
Last year, new girl group IVE won us over with their stand-out debut track Eleven, and now they have done it again with follow-up Love Dive. Romantic and seductive as the title suggests, it starts off sounding a bit soft, with some ethereal "oohs". Then it jumps into the deep end, turning into a whole smorgasbord of styles, with some curious, slightly glitchy, stop-go moments and exuberant chorus call-outs that are so addictive you'll find yourself singing "narcissistic / my god I love it" after the first listen.
NMIXX O.O
NMIXX
's debut single is so divisive that even writing this, I can't decide whether I love or hate it (it's the former, or it wouldn't be on this list). It's chaotic, abrasive, and it's a big-budget blockbuster of a single … then the song turns totally on its head with a bridge that is full-blown pop, as the girl group sing about being your superhero.
K-pop at its best is experimental and boundary-pushing, and whether you have it on repeat or only listen to it once, it's undeniable that NMIXX's O.O is delivering on that.
Yena feat. Bibi Smiley
The feeling that you get when you see someone smile at you because they are excited and happy that you're with them? That's the feeling Yena's Smiley leaves the listener with. The former IZ*ONE member's first solo track is effervescent in its pure pop feel, indulgent in its happy determination to never cry and just smile away.
Psy & Suga of BTS That That
A collaboration between
Psy
, whose
Gangnam Style
is 10 this year, and
BTS
rapper-producer Suga –
who did indeed produce the song
–
That That
is that high-power moment we've all been waiting for in 2022. Fun and extravagant in its bouncy brass and Latin-feeling beats, and featuring a truly great back-and-forth between Psy and Suga,
That That
is going to be replayed all summer long.
(G)I-dle Tomboy
Their first comeback after former member Soojin left the group last year,
(G)I-dle
is refreshed and feisty with the crunchy pop-rock
Tomboy.
One of the year's biggest and best K-pop songs, it starts slowly, teasing more to come, before taking off in a frenzied manner. Full of fun curveballs, like bleeped out swearwords and a finale declaring it's "neither man nor woman" but just (G)I-dle,
Tomboy
is the "girl power" anthem of the moment.
Kep1er Wa Da Da
First impressions are everything, and
rookie girl group Kep1er
kicked off the year with their propulsive
Wa Da Da,
which more or less instantly went viral for its pounding stomp of a chorus and countered harmonious 'ohs'. The high-energy song introduces the act with a sense of their powerful intensity as performers, and sets Kep1er up as a must-watch new act.