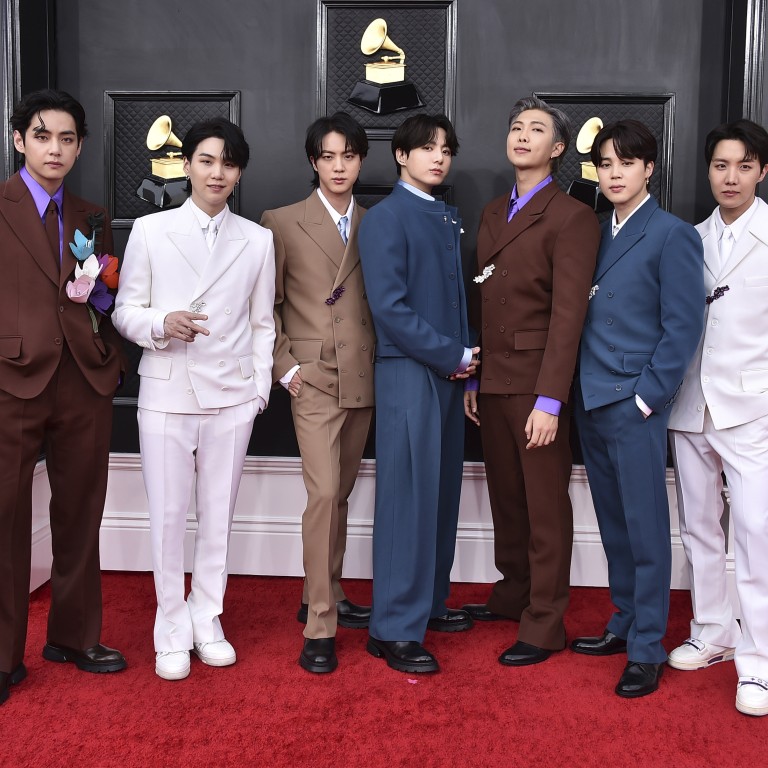 BTS taking a break is one of the biggest entertainment news stories of 2022. Why did it get so messy?
Panic over how long BTS's hiatus would be and whether it would end in permanently breaking up completely ignored what the members were actually saying
It felt not only dismissive of BTS but of all artists who desire a change in direction, or indeed a rest in this world of constant production and consumption
When the seven members of BTS sat down to share a change in direction that would involve a focus on individual projects rather than joint endeavour, the world felt like it imploded. Not because of the announcement, no. Because of the way it was reported and how it spread with a total disregard for what they were actually saying.
"Global superstars." "K-pop hitmakers." "A voice of a generation." "The boy band of the moment." Whatever you want to title them, it's undeniable that BTS are it in 2022.
And as they released a new anthology album,
Proof,
and a variety of other content to celebrate their ninth anniversary on June 13, the group
decided to share that they'd like to be even more than that
. They'd like to grow as artists, and the way to do that wasn't how they'd been doing it up until now. That's why they framed the announcement as the closing of the first chapter of the book of BTS and that they were moving onto chapter two.
What this will look like is unknown, but they were quite clear that this is nowhere near the end. Members clarified multiple times that they were coming back and that this wasn't a disbandment by any means. It would be a break, a hiatus, and then they'd return.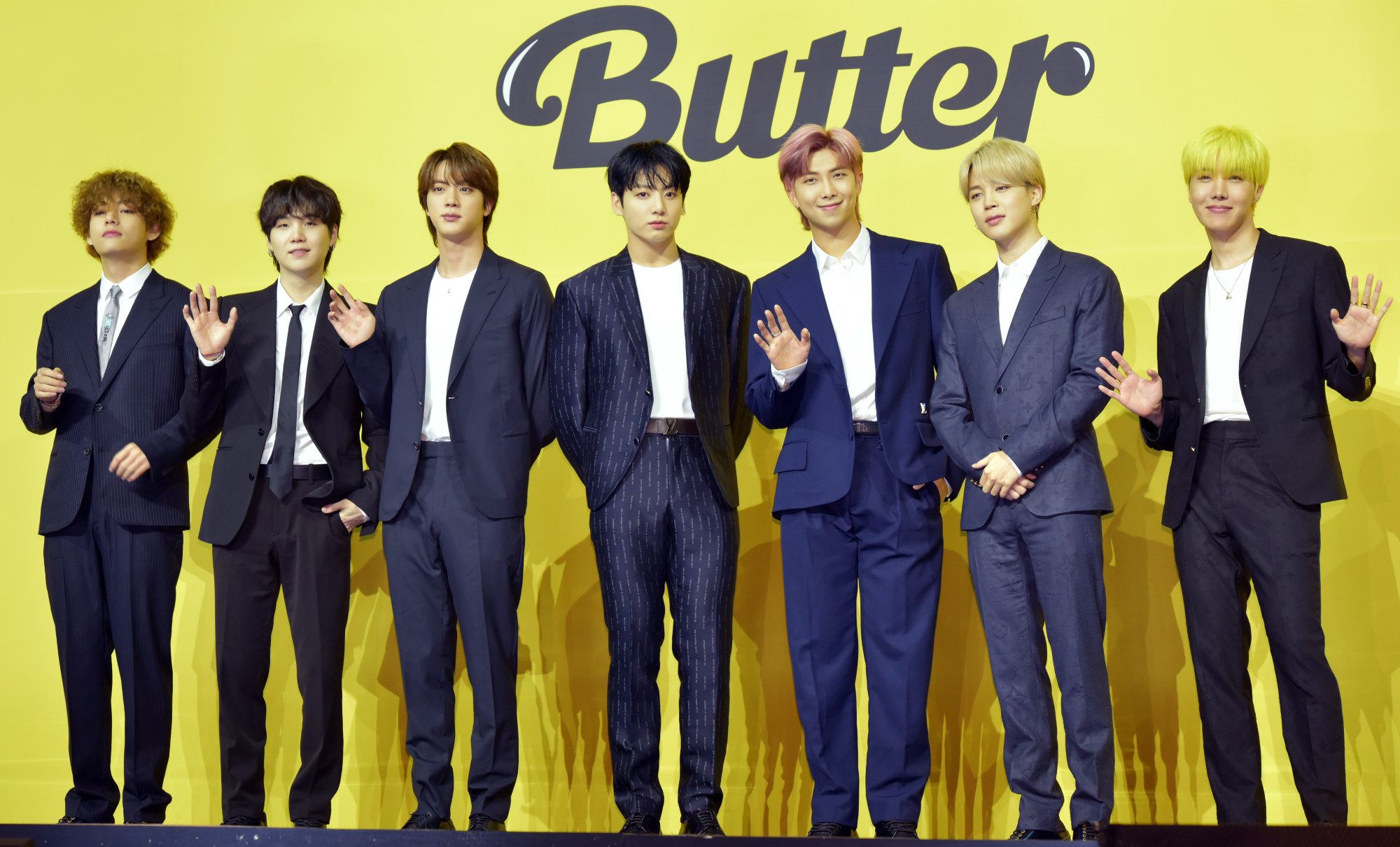 But the way "hiatus" rapidly turned into "the band is breaking up" in news reports was rather shocking.
It's pretty common for South Korean boy bands at this stage in their career to change their group line-up, as members have to undertake compulsory military service as they approach the age of 30.
BTS's eldest member, Jin, is nearing that birthday and, unless the
long-discussed exemption is granted
, there have to be some changes in the group. While this spelt the end of many early K-pop groups, nowadays it's common for bands to come back together after the members finish their service. Many even release group or unit albums while members rotate in and out of their service, while also shifting to a focus on solo ventures.
But you wouldn't have known this was relatively commonplace based on much of the coverage. If you hadn't watched the video of the announcement it seemed like BTS were over, before multiple denials by both the members and their company, Hybe, whose stock plummeted after the announcement.
The panic over a hiatus turning into a permanent break-up is understandable, I guess, if you're only coming from the perspective of boy bands like The Beatles, NSync and One Direction. All three of those split in the name of artistic differences and a wish to mature, with NSync and One Direction officially going on hiatus rather than formally splitting like the Beatles.
But BTS aren't any of these groups, and the uproar felt like a total disregard of what they were actually saying. "It's not that we're disbanding," said Suga, after describing the group undertaking an "off period". But the world didn't really listen, instead spinning off narratives about BTS's end.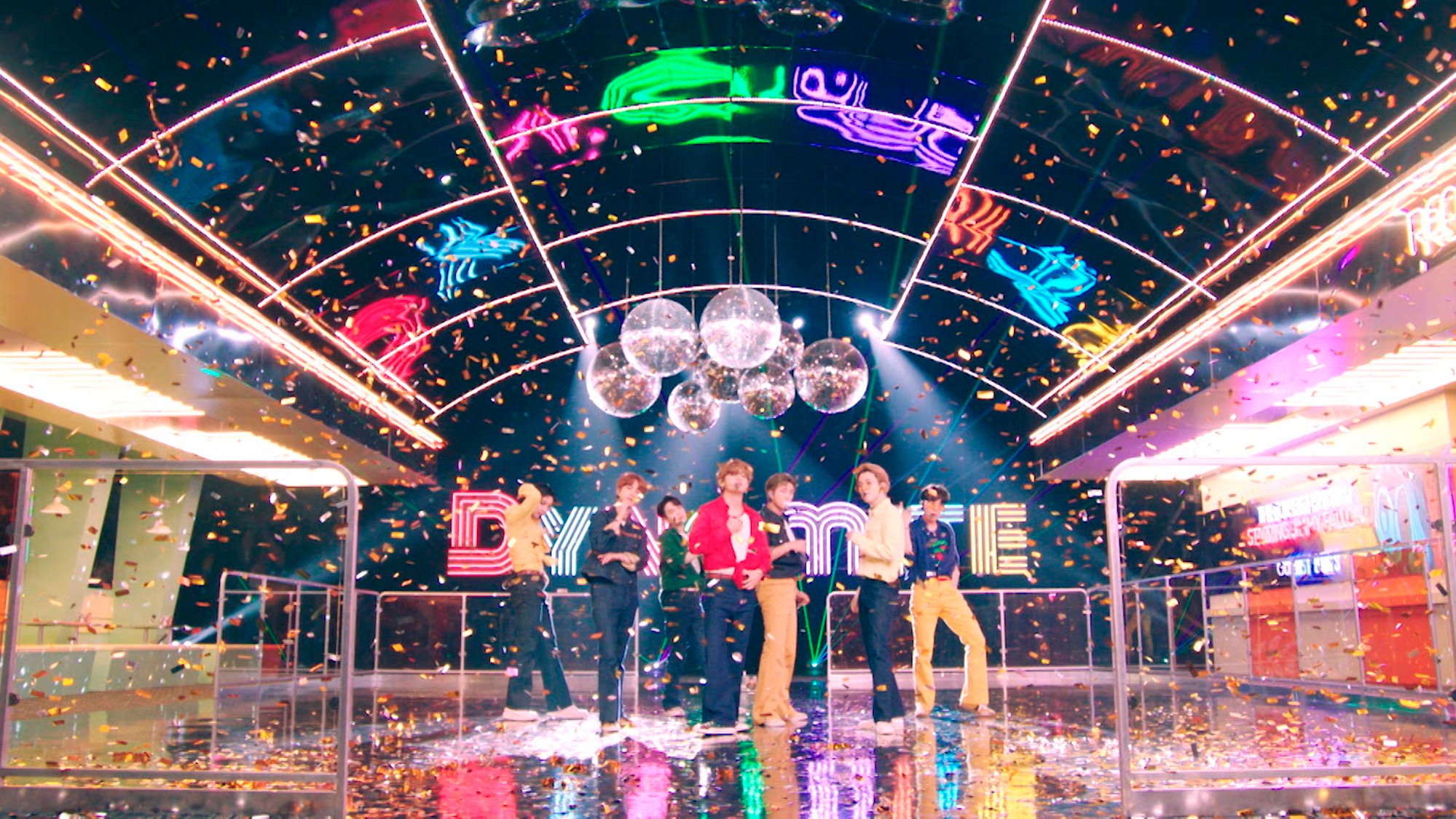 Beyond all this, there was one important factor people seemed to be overlooking: BTS were still under contract with Hybe. BTS as a group renewed their contract with the company in 2018, with the new term bringing them into the second half of the 2020s.
It's baffling how dismissive people are of the facts versus the expectation that BTS are going to break up like so many other boy bands popular around the world have. BTS have got to where they are explicitly because they've gone further than their predecessors, whether K-pop acts or Western boy bands (two very different pop-star heritages, but that's for a different column.)
Another thing everyone was overlooking, of course, was that BTS have been planning this for a while. This wasn't a spur-of-the-moment announcement, or a decision to take a step back after hitting a wall.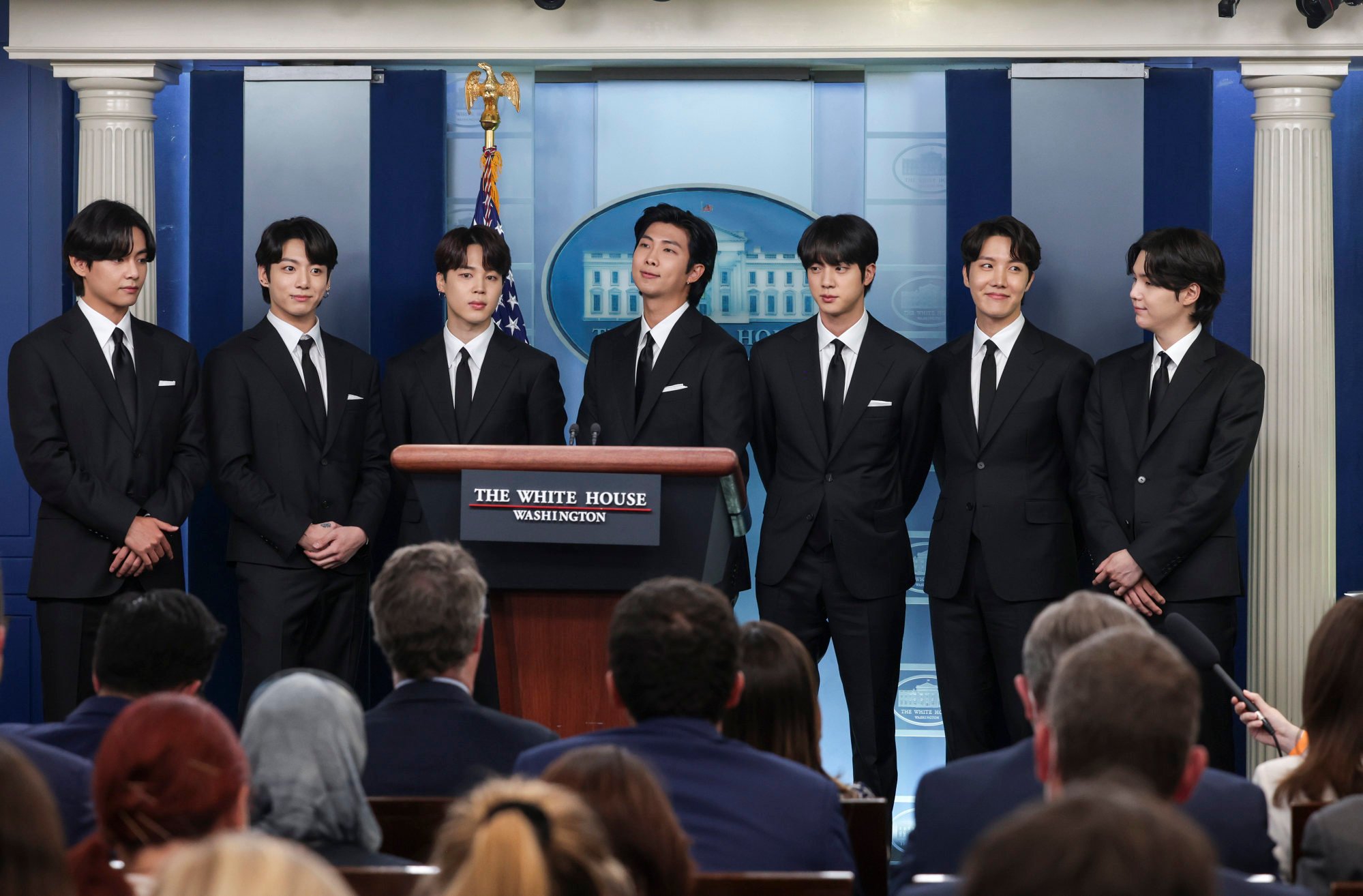 Admittedly I, and many others, are assuming that the announcement's timing is tied to upcoming
military enlistments
. But BTS clearly said that they had been contemplating taking a break for some time because they wanted to grow as artists, citing the desire to mature as individual artists and songwriters to ensure that BTS's music continues to tell their story.
They said at different points that they need a break to rest up and refresh, referring to the K-pop dynamic of constantly working and striving for more.
"The problem with K-pop and the whole idol system is that they don't give you time to mature. You have to keep producing music and keep doing something," RM said. "After I get up in the morning and get make-up done, there's no time left for growth. And it's not just about music and work. I've changed as a human over the past 10 years. So I needed to think and have some alone time and then those thoughts can mature into something uniquely mine."
Throughout the announcement they touched on burnout and a desire to shift gear in their careers, explaining their feelings and addressing them directly to their fans, known as Army, the people who have supported them all this time.
BTS's announcement was gracefully done (well, on the band's part at least; Hybe compounded a lack of clarity following the announcement by saying it was a "temporary break" and not a "hiatus", which are synonyms unless you know the context). And it was an important conversation to hear from one of the biggest pop acts of this generation, K-pop or otherwise, in a world of constant production and consumption.
That many people in the music business, whether journalists or industry insiders, took it to mean that this break is anything other than what they were saying, felt not only dismissive of BTS but of artists who in this era of global mass communication feel they need to do something they currently aren't. We know, as a society, that intense productivity and overwork is bad.
One thing everyone needs to learn from this experience is that pop artists, or artists of any sort, shouldn't have to publicly apologise for trying to move in a new direction, or repeatedly explain why they are doing it. Listening to people – whether they're global superstars or the person sitting next to you – talk about their needs and hearing them out, rather than supposing they're saying one thing and meaning another, is important.
BTS are moving to a new stage of their career, starting with J-Hope's upcoming solo album. They aren't stepping out of the spotlight, they're just changing their direction, like the way Rihanna moved to her Fendy brand without stopping to be Rihanna the pop artist (it's OK, RiRi, we'll be waiting for new music whenever you're ready).
Where they go, we will have to wait and see, but I for one am excited to see this new chapter of BTS.