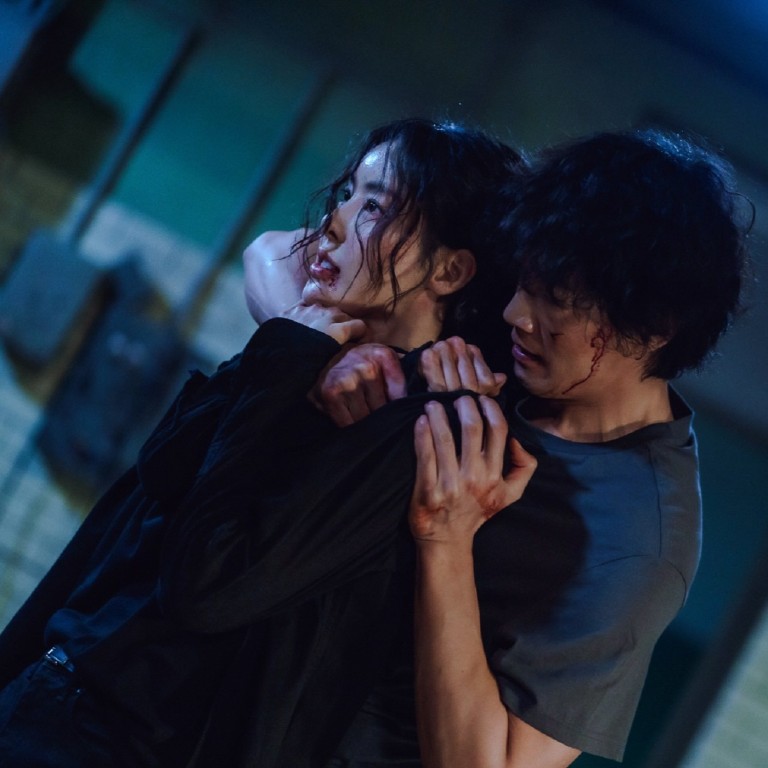 K-drama L. U. C. A.: The Beginning – Kim Rae-won stars in sci-fi action thriller that could use an extra spark
A man with mysterious electrical powers goes on the run from genetically enhanced mercenaries in this science-fiction-tinged action thriller
While lead Kim Rae-won isn't given much to work with, co-star Lee Da-hee holds her own in the male-dominated cast as a feisty young detective
After a quiet start to the year, the K-drama release calendar is gearing up for some high drama and high-octane fun this year. Kicking us off this month is new, science-fiction-tinged, man-on-the-run action thriller L. U. C. A.: The Beginning.
From tvN, the cable network behind Crash Landing on You and Mr. Queen, this new show wastes no time in setting up its premise, with a cold opening featuring a baby dropped one night by a mysterious hooded figure through the atrium of an imposing concrete structure. On the way down, the infant is hit by several bolts of lightning and, as it falls through a hole, begins to levitate in an energy field, an eye emanating a blue lightning glow.
This is Ji-o (Kim Rae-won), the ruffle-haired, chiselled protagonist we catch up with several decades later working as a delivery truck driver. Ji-o has a bad habit of getting himself into scrapes, blowing things up with the mysterious electrical charges he can conjure up, and losing his memory.
One day, Ji-o's path crosses that of Goo-reum (Lee Da-hee) – or rather, she crosses his path when she is hit by his truck. Goo-reum is a feisty young detective who has been demoted to a side office dealing with violent crimes. Hit while chasing a suspect, her wounds are serious and her heart stops. With an odd flinch of recognition, Ji-o decides to use his power in broad daylight and saves her.
Of course, it doesn't take long for the wrong people to catch wind of this electro-charged saviour, and soon Ji-o is on the run from a genetically enhanced posse of mercenaries sicced on him by a mysterious church and its mad scientist.
Once Ji-o is on the run, the pace of the show hardly lets up over its first two weeks of episodes, as he dashes through subways, train stations or ports. Beyond their natural inclusion in the chase aspect of the story, these areas also serve as liminal spaces that reinforce his thwarted search for his own identity.
Ji-o doesn't seem to know who he is or where he came from and, now in his 30s, years of hiding have conditioned him to react quickly in fight-or-flight scenarios.
Despite the energetic premise, there isn't anything exactly new in the show's formula, which borrows freely from other sci-fi thrillers or action films. Pretty quickly, the show hints at animal DNA gene splicing in the creation of its super soldiers, a trope that runs through the various adaptations of H.G. Wells' The Island of Doctor Moreau and even the Jurassic Park series. 
Meanwhile, the premise of a genetically modified child trying to live a normal life and then being found out owing to a quick 15 minutes of fame calls to mind the very similar Korean hit The Witch: Part 1. The Subversion.
The same can be said of the show's staging, which remains dynamic, if occasionally repetitive, with a constantly roving camera keeping the momentum up. An early fight scene in an elevator recalls similar sequences in Oldboy and New World, while the one-take action staging switches from the tracking shots seen in Netflix's Daredevil series to the point-of-view immediacy of another Korean action vehicle,  The Villainess.
If the series seems to rely heavily on film references, the casting also skews towards film talent. With the exception of Lee Da-hee (Search: WWW), the rest of the cast is filled with veteran film performers. There is Kim Sung-oh (who played a similarly unhinged villain in Unstoppable) as Yi-son, the head of the genetically modified search party, while the ever genial Kim Sang-ho, a fan favourite from both Kingdom and Sweet Home, is Goo-reum's gruff, yet doting captain.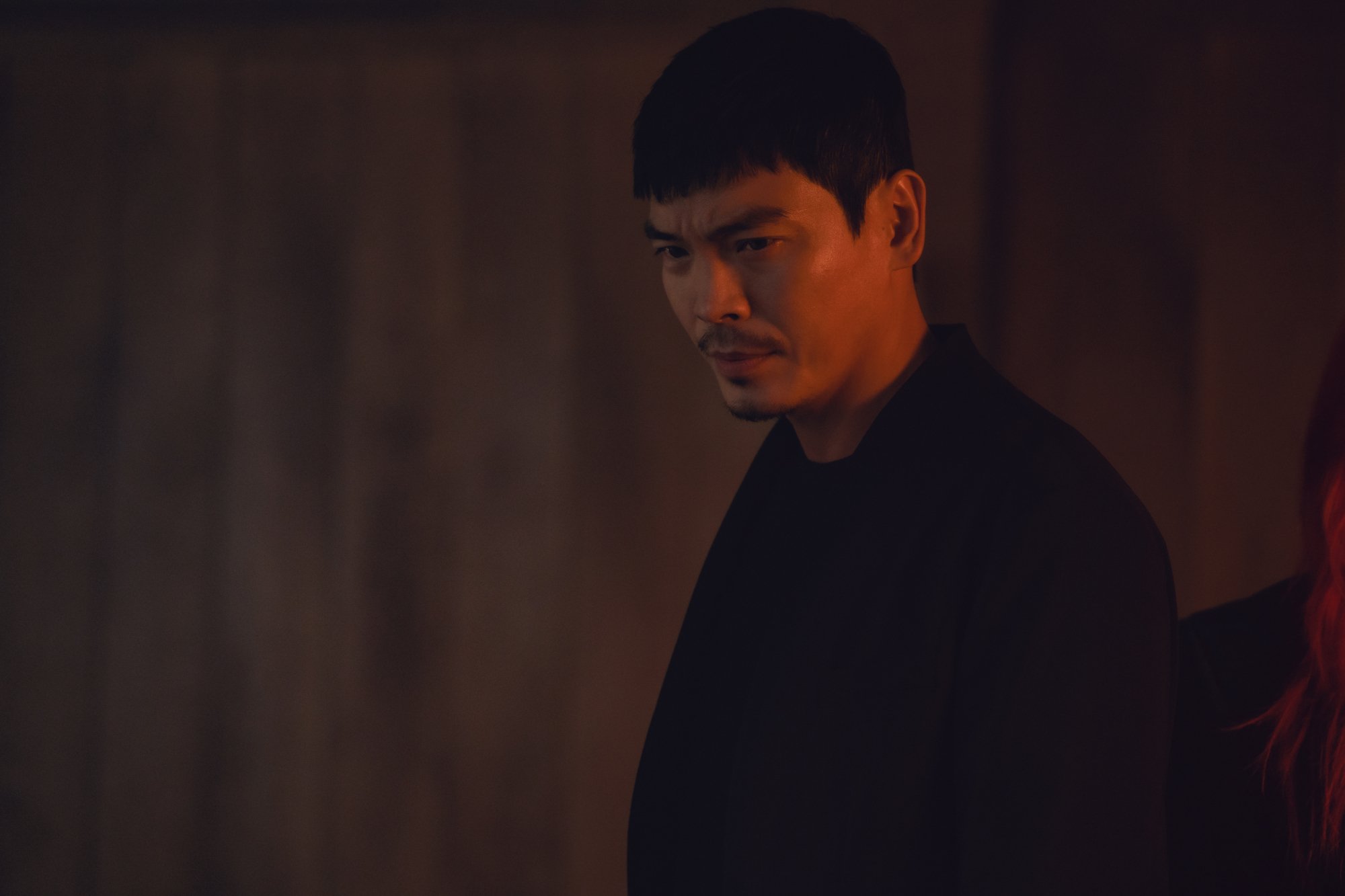 Leading the show is Kim Rae-won, familiar from big screen thrillers like The Prison and Gangnam Blues as well as small screen dramas like Doctors. He acquits himself well with the physical aspect of the show but, given the thin characterisation he has to work with so far, there hasn't been a great deal to challenge him as an actor.
For her part, Lee Da-hee has a bit more to do, and within a pretty male-dominated show she gets to upstage her male colleagues, as she routinely gets into scrapes and jumps straight back into action. At the same time we get hints about a trauma from her past involving her parents and, surprise surprise, a young Ji-o.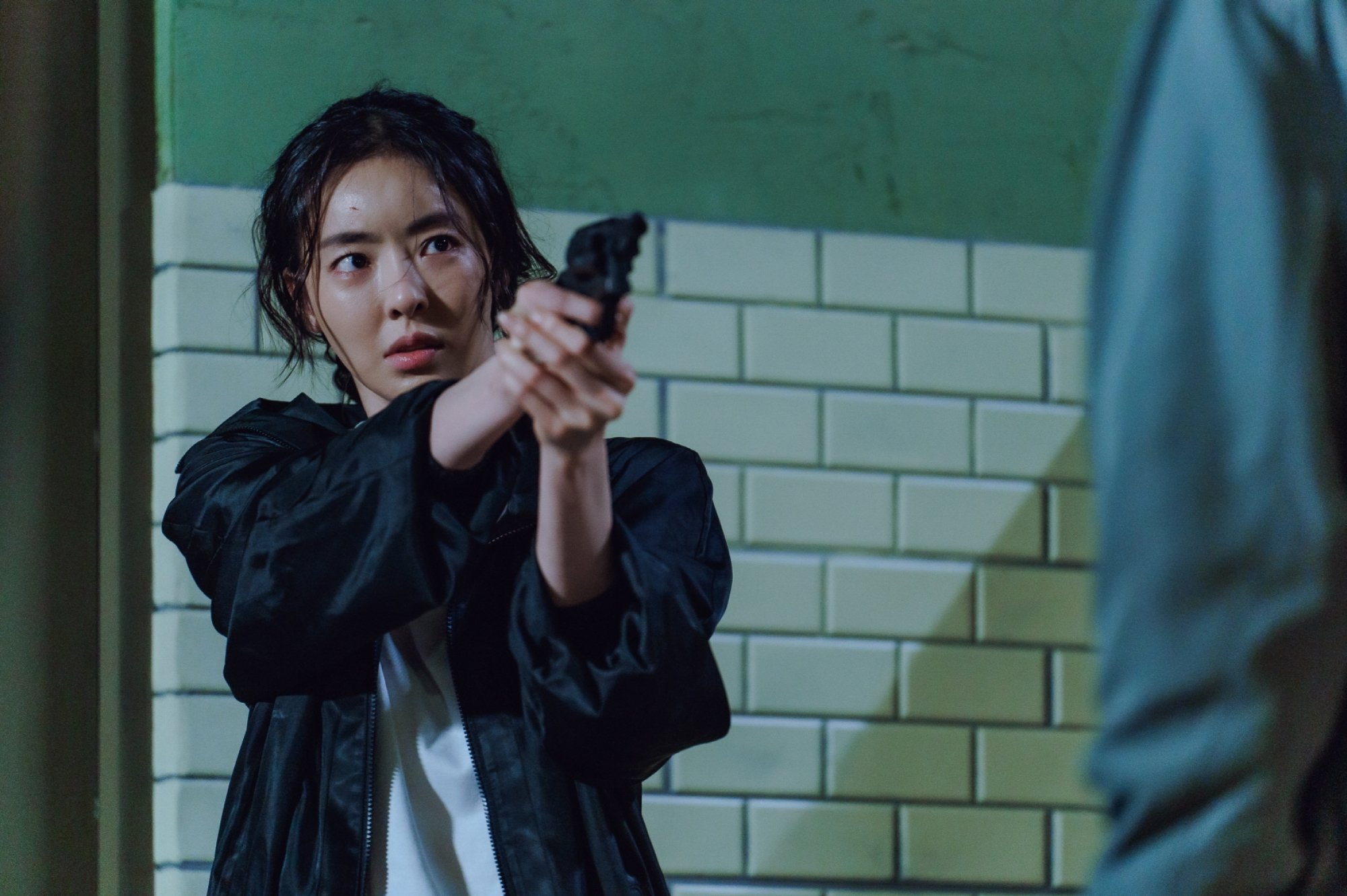 Fitfully diverting but lacking in substance, L. U. C. A.: The Beginning has the makings of something more engaging but will need an extra spark from here on in to distract from its borrowed elements.
L. U. C. A.: The Beginning is streaming on Viu.