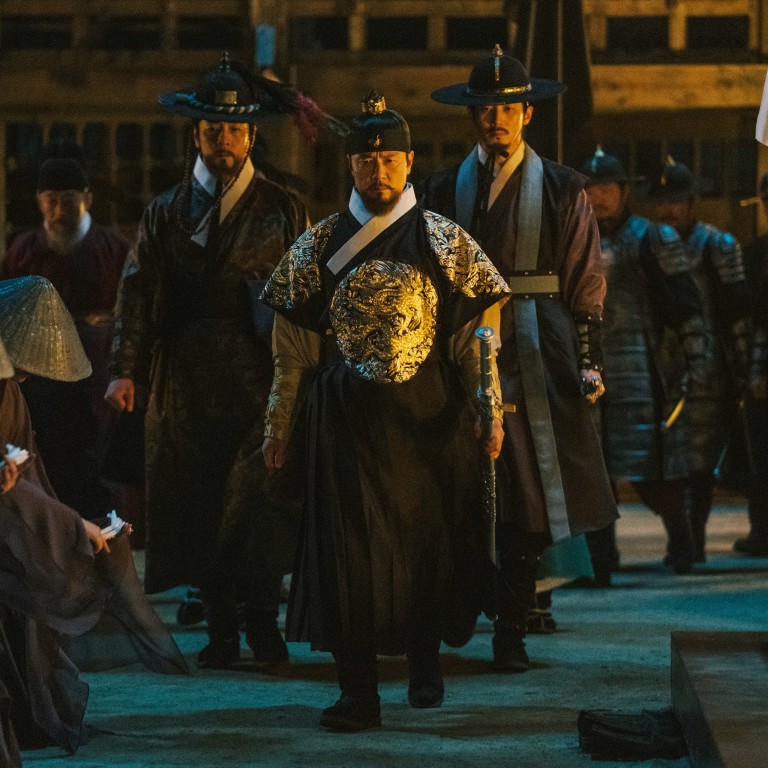 No Chinese props, please: period K-drama Joseon Exorcist loses sponsors, goes on one-week break amid claims of historical distortion
A scene where characters are served food that includes items of Chinese cuisine, including mooncakes, century eggs and dumplings, fired up critics online
A dispute between Chinese and Korean internet users regarding the origins of Korean cultural cornerstones has raged in the past few months
In fast-paced K-dramas, anything can happen – and the same is sometimes true for the productions themselves, beyond the stories they present on screen.
The period horror-drama Joseon Exorcist debuted on Korean channel SBS on March 22, and within hours it was receiving flak online for distorting history and featuring Chinese props and design elements in a historical Korean setting.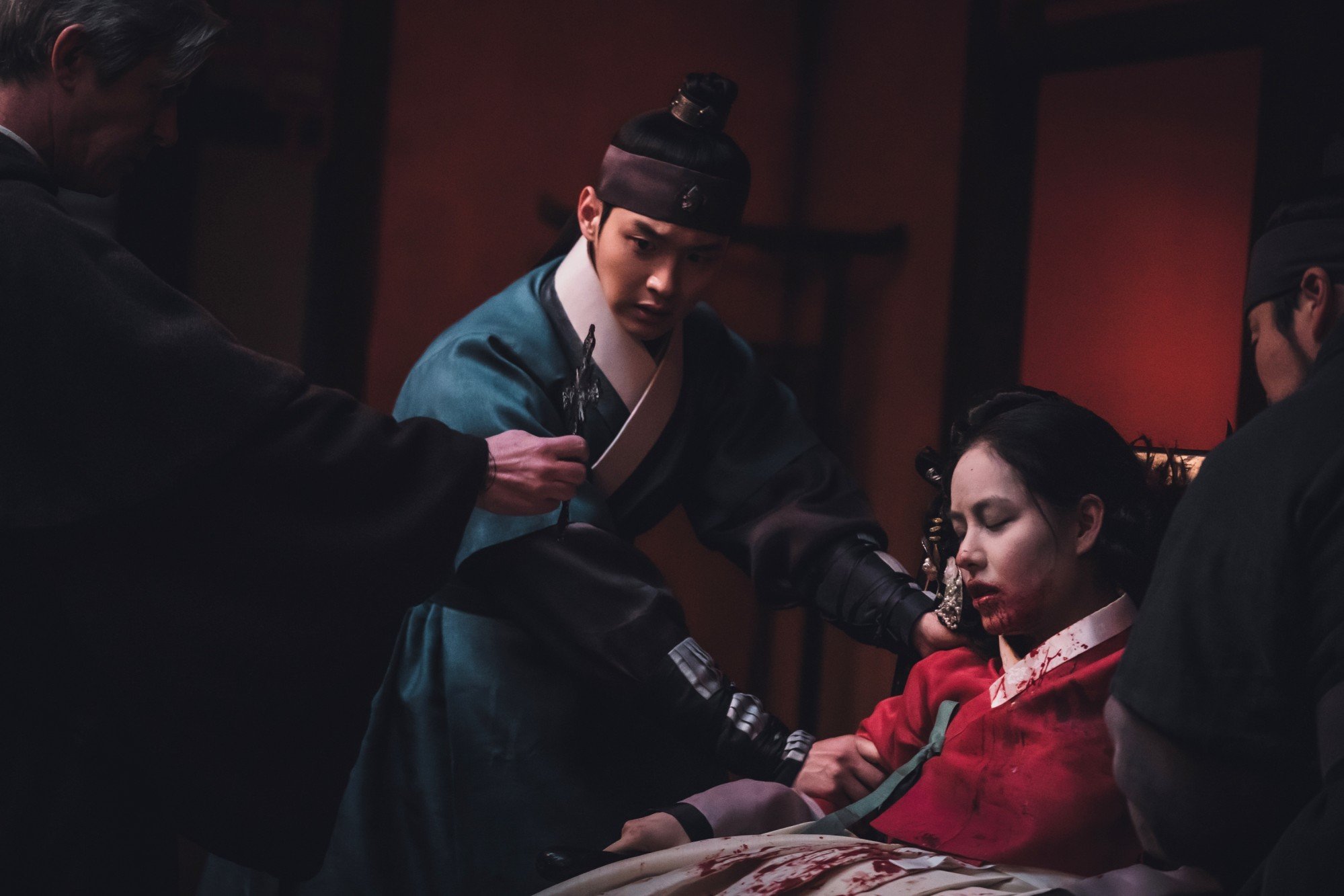 Within two days of it airing, the show had lost most of its major sponsors, including LG Lifestyle and Health, KT Telecom and Samsung, and it was announced that reruns would be pulled and modified to address the concerns. The show has now disappeared from screens for a week to rework certain elements.
Joseon Exorcist takes place during the reign of King Taejong (played by Kam Woo-sung), the third Regent of the Joseon Kingdom (1392-1910). Though featuring real characters, Joseon Exorcist is a fictionalised supernatural story about the king and his two sons Prince Chungnyung (Jang Dong-yoon) and Prince Yangnyeong (Park Sung-hoon), who must fight off evil spirits to protect their kingdom.
In the cold light of day, seemingly normal villagers emerge from hiding and the weary king begins to have hallucinations about his father. Reacting to his father's taunting words, he tries to cut down the vision with his sword, but ends up slaying a commoner instead. In a fit of madness, he does this again and again until the corpses of dozens of innocent civilians lie at his feet.
Park Gye-ok, the writer of the show, was also criticised for his previous work Mr. Queen, which was perceived to have insulted the Veritable Records of the Joseon Dynasty – an official national treasure in South Korea.
Online critics of
Joseon Exorcist
were further inflamed by a scene where the company of Prince Chungnyung are served food that includes items of Chinese cuisine –
mooncakes
, century eggs and
Chinese dumplings
. The production design also featured Chinese elements, such as a Chinese liquor bottle.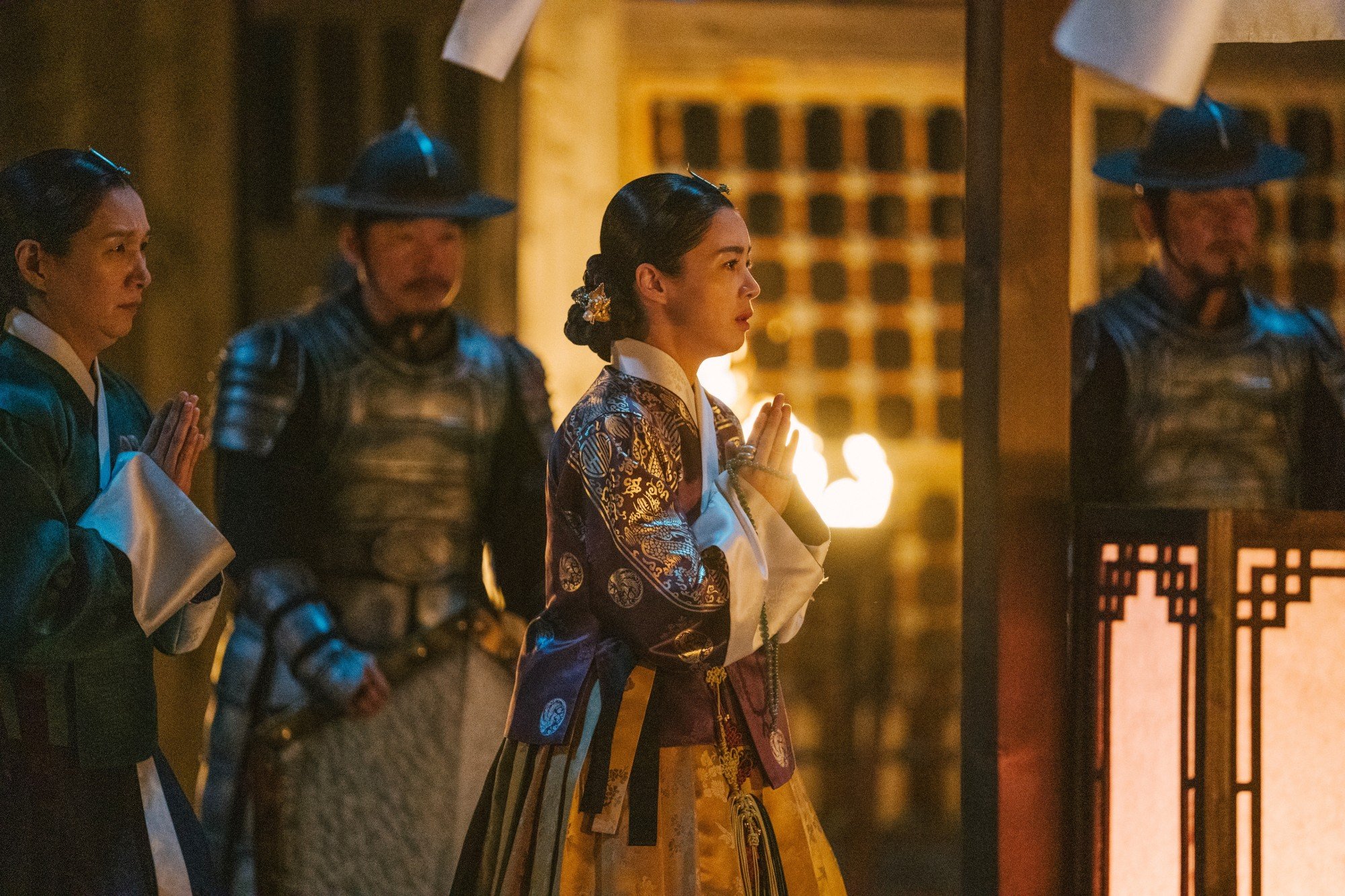 The show's producers issued a statement explaining that these items were chosen since the location of the scene was in Uiji County, close to the Joseon Kingdom's border with Ming dynasty China. They explained that food props were chosen to reflect that the area would have welcomed many Chinese travellers.
The scene itself features the prince escorting a priest who has travelled from the west on their way to Hanyang (Seoul).
The depiction of Chinese cultural elements in a historical Korean series comes at a sensitive time, as various commentators have expressed anger at recent Chinese assertions that cultural assets such as
hanbok
– the Korean national dress – kimchi, a fermented cabbage dish – the martial art of taekwondo, and the South Korean flag have their roots in Chinese culture.
Two recent Korean dramas, True Beauty and Vincenzo, which is currently screening, got into hot water for accepting Chinese sponsorship in the form of Chinese product placements.
Joseon Exorcist debuted to strong ratings, with an 8.9 per cent share of viewers in South Korea, but the controversies it courted affected its score, which had dropped to 6.9 per cent by the time Tuesday's episode aired.
Joseon Exorcist is streaming on Viu.