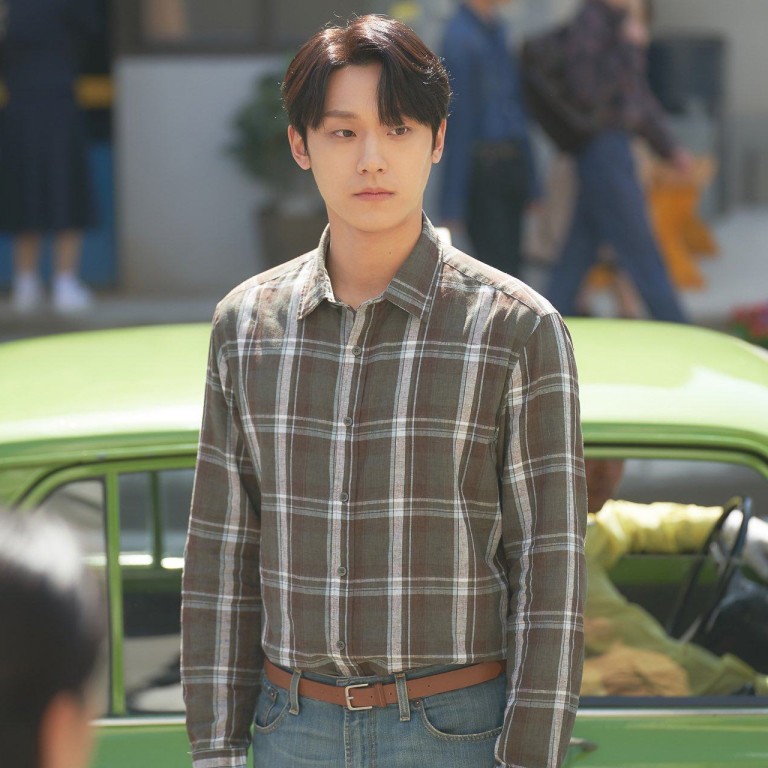 New K-dramas to watch in May 2021: Doom at Your Service, Youth of May, Move to Heaven, and more
Bossam: Steal the Fate is a period drama set in the Joseon Era, romance Youth of May reunites Lee Do-hyun and Go Min-si, and Mine focuses on a rich family
There's more romance in store in Doom at Your Service and My Roommate Is a Gumiho, while Move to Heaven is the latest series from Netflix
May brings an eclectic range of new K-dramas to watch as viewers look for their next fix after a run of big shows, including Vincenzo, that are now winding down.
On offer will be a new period drama, a modern twist on a Korean folk tale, a romance set during the Gwangju Uprising, among others. 
Bossam: Steal the Fate
The next period drama to grace TV screens will be this drama set in the Joseon Era in ancient Korea. Bossam is a popular Korean steamed pork belly dish, but the word also connotes an old custom whereby an ageing bachelor would secretly wrap a widow in a blanket to make her his wife.
The show stars Jung Il-woo as Bau, a degenerate who performs this questionable "bossam" custom for money and, during one such engagement, mistakenly kidnaps Princess Soo-Kyung, played by Kwon Yu-ri.
Soo-Kyung is the daughter of Prince Gwanghae and, in a secret political agreement, she wed the older brother of a man she loved, only to become a widow on her wedding day. (launches May 1, MBN)
Youth of May
Lee Do-hyun and Go Min-si, who played brother and sister in last year's hit Netflix series Sweet Home, will reunite as the protagonists in a budding romance. Lee plays Hee-tae, a top medical student, while Go Min-si plays Myung-hee, a nurse at the same hospital.
The show is set in May, 1980, during the Gwangju Uprising, in which government troops shot dead hundreds of pro-democracy protesters. The show will present the romance of Hee-tae and Myung-hee against this tumultuous backdrop, as a Gwangju hospital fills to beyond capacity with injured protesters – an image recently seen in the hit movie A Taxi Driver. (May 3, KBS2)
Mine
While we wait for season 3 of The Penthouse to come on air in June, we'll get another glimpse of the world of women fighting in high society in this tvN drama. Lee Bo-young stars as Seo Hee-soo, a top actress who gives up her career when she marries the second son of the powerful family behind the Hyowon Group. Though no longer an actress, she tries her best to play her new role, acting the part of the confident daughter-in-law in this family.
Meanwhile, Kim Seo-hyung plays Jung Seo-hyun, the refined and rational woman married to the family's eldest son. The show will explore the lives and tribulations of these strong women, as they go up against prejudices and try to figure out what is "mine". (May 8, tvN)
Doom at Your Service
Park Bo-young returns to the small screen in romantic drama Doom at Your Service, which in Korea has the lengthy and memorable title One Day Doom Entered My House through the Front Door.
She plays Dong-kyeong, a young editor who has been working for a web novel company for six years and has been working hard ever since the death of her parents. Seo In-guk stars as Myeol-mang, a messenger between gods and humans who appears before her.
Dong-kyeong's ordinary life is turned upside down when she signs a 100-day contract with the stoic Myeol-mang, who follows fate unhesitatingly and without emotion. (May 10, tvN)
Move to Heaven
Currently starring in the action drama Taxi Driver, Lee Je-hoon will also be on screen in May as the lead actor in Move to Heaven, the latest Korean Original series from Netflix. The show has a unique premise with its focus on the workers of a service that handles the homes and effects of the recently departed.
Geu-roo, played by Tang Joon-sang, is a young man with Asperger's syndrome who works at such a service, called Move to Heaven, which is run by his father. One day his own father dies, and his new guardian is his uncle Sang-goo (Lee Je-hoon), a cold character who spent time in jail. The unlikely pair begin running the service together. (May 14, Netflix)
My Roommate Is a Gumiho
Jang Ki-yong and Lee Hye-ri will appear together in this romantic comedy, based on the popular webtoon of the same name. Jang plays Shin Woo-yeo, the titular Gumiho, a nine-tailed fox from Korean folklore, who is 999 years old and has always wanted to become a human.
Lee Hye-ri plays the unlucky-in-love college student Lee Dam. One day, she accidentally swallows one of Woo-yeo's special beads that will allow him to become a human. The bead will remain in Lee Dam for a year, at which point it will break and kill her. To figure out a solution, the two become roommates. (May 26, tvN)