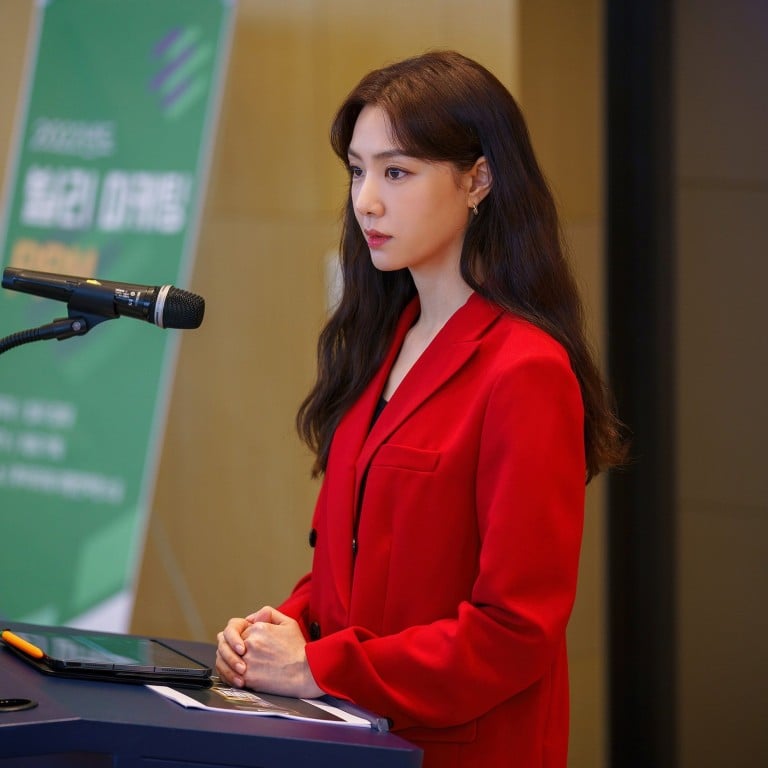 Disney+ K-drama Kiss Sixth Sense: fantasy workplace romcom starring Yoon Kye-sang and Seo Ji-hye hits all the wrong beats
Seo Ji-hye plays Hong Ye-sul, a woman who can tell people's futures if she kisses them, and Yoon Kye-sang plays Cha Min-hu, an ad executive and colleague
Inevitably, their lips meet after a slow motion pratfall, and Hong 'sees' her and Cha in a future passionate embrace
Yoon Kye-sang and Seo Ji-hye headline fantasy workplace romcom Kiss Sixth Sense, based on a web novel of the same name. In this Korean drama from Disney+, Hong Ye-sul (Seo) navigates her job at an ad firm while dealing with an unusual ability: she can see someone's future if any part of their body touches her lips.
Getting an insight into someone's future may hold its advantages, but for Hong it's wreaked havoc on her dating life. From the first kiss, she knows whether the person she's locking lips with will do so with someone else in the future. After swearing off kissing and eventually boys all together, Hong became a focused career woman.
By the time we meet her, she's a 10-year veteran at Zeu-Ad, an advertising firm where she has just been entrusted with her first assignment as a project manager. She is respected by all her colleagues, save for the suave and adored ad executive Cha Min-hu (Yoon), who manages to find fault with everything she does.
Late one night while setting up on location for a commercial shoot, Hong clumsily trips over a wire, triggering her third googly-eyed slow-mo pratfall of the opening episode. She crashes into Cha and sends them both onto the bed their ad is designed to sell.
Their lips accidentally touch and the unthinkable happens – Hong sees her locked in a torrid embrace with Cha as they fall into another bed in the future, in his apartment.
One day in the futuristic boardroom of Zeu-Ad, a creative team is trying to pitch a new concept for an ad campaign to their clients. But the sea of suits on the other side of the table are wearing grim expressions – the meeting isn't going well.
Just in the nick of time, Cha stumbles in late and takes charge. The campaign involves not showing the product (the aforementioned bed) to generate curiosity among consumers. He proposes a plan involving a pop-up store and then confidently exclaims that "nothing happens without taking risks". Hands are shook, and the fat cat clients walk away happy.
Cha's spiel saves the day, but it's far from a convincing one. He hasn't told the clients anything; instead he has merely projected confidence. The problem is that Cha isn't Don Draper and the ad world presented in Kiss Sixth Sense is a far cry from that of Mad Men.
The oddly named Zeu-Ad pitches its humdrum campaigns out of a building where cluttered nests of cubicles swim in an open sea of negative space, a bright and airy interior that belies the dark and derelict state of its exterior.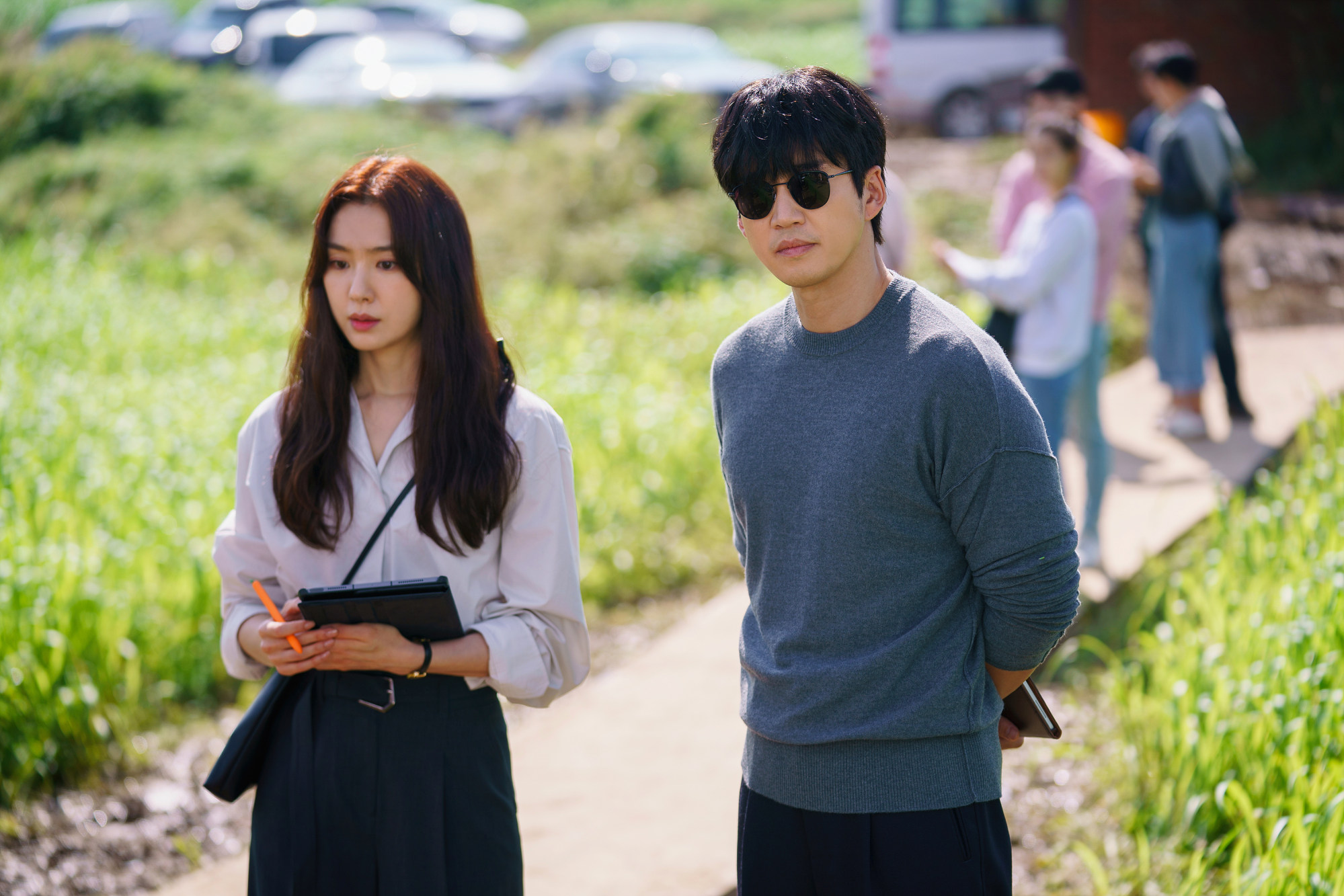 Fitting right at home in this confusing space, which is to say they stick out like sore thumbs, are Hong's infuriating colleagues. Serving exclusively as (overly) broad comic relief, they engage in constant pantomime as they grimace their way through their cringeworthy performances.
It's impossible to imagine a world where they would be able to get on with the prime and cool Hong (when she isn't falling in slow motion), but Kiss Sixth Sense isn't the kind of show that concerns itself with logic or consistency.
Of course these are but the details that surround the crux of any K-drama romcom – the leads. Unfortunately, Seo comes off as a bit dry as Hong; she was better as a police officer in last year's neo-noir action-thriller
Dr Brain
. Meanwhile, Yoon sticks to the template of the arrogant know-it-all with a hidden heart of gold.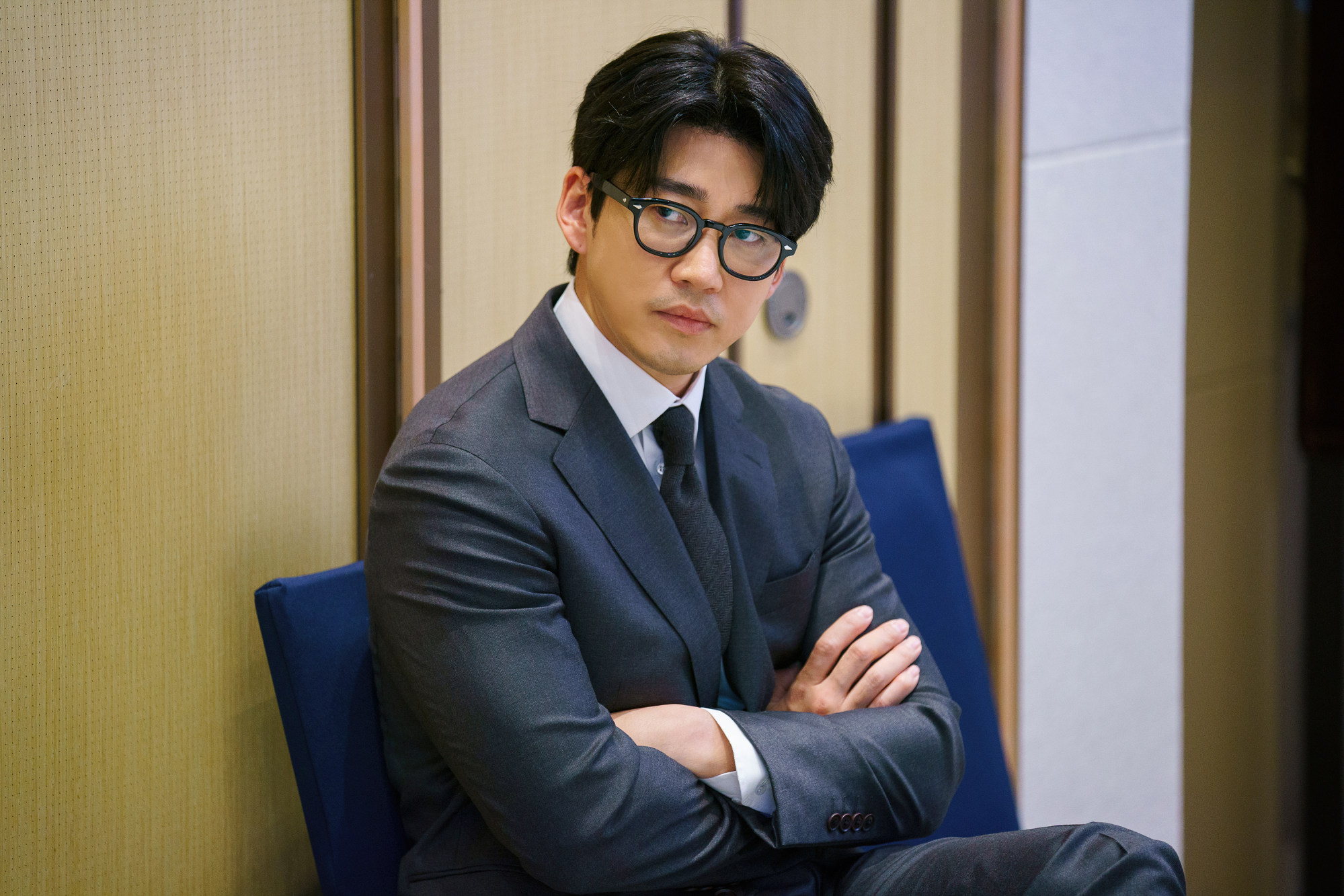 Disney's latest foray into the Korean market proves is also the latest in a string of disappointments. The studio entered Korea on a wave of carefully engineered anticipation and has been throwing its weight around, by attracting major stars and financing expensive shows; not only that – it has a fat pipeline of productions, and is currently averaging one or two shows a month.
Disney showed its ambitions for the Korean market with its first series released there,
Snowdrop
– a curious choice given its problems, which were well documented months before it was released. Things haven't got much better over the subsequent six months, with humdrum shows such as
Rookie Cops
and misbegotten head-scratchers like
Grid
adding to a poor first impression.
On paper, Kiss Sixth Sense is an easy sell. A light fantasy-romance concept plays out against a relatable workplace background, with attractive leads gradually evolving from antagonistic to romantic.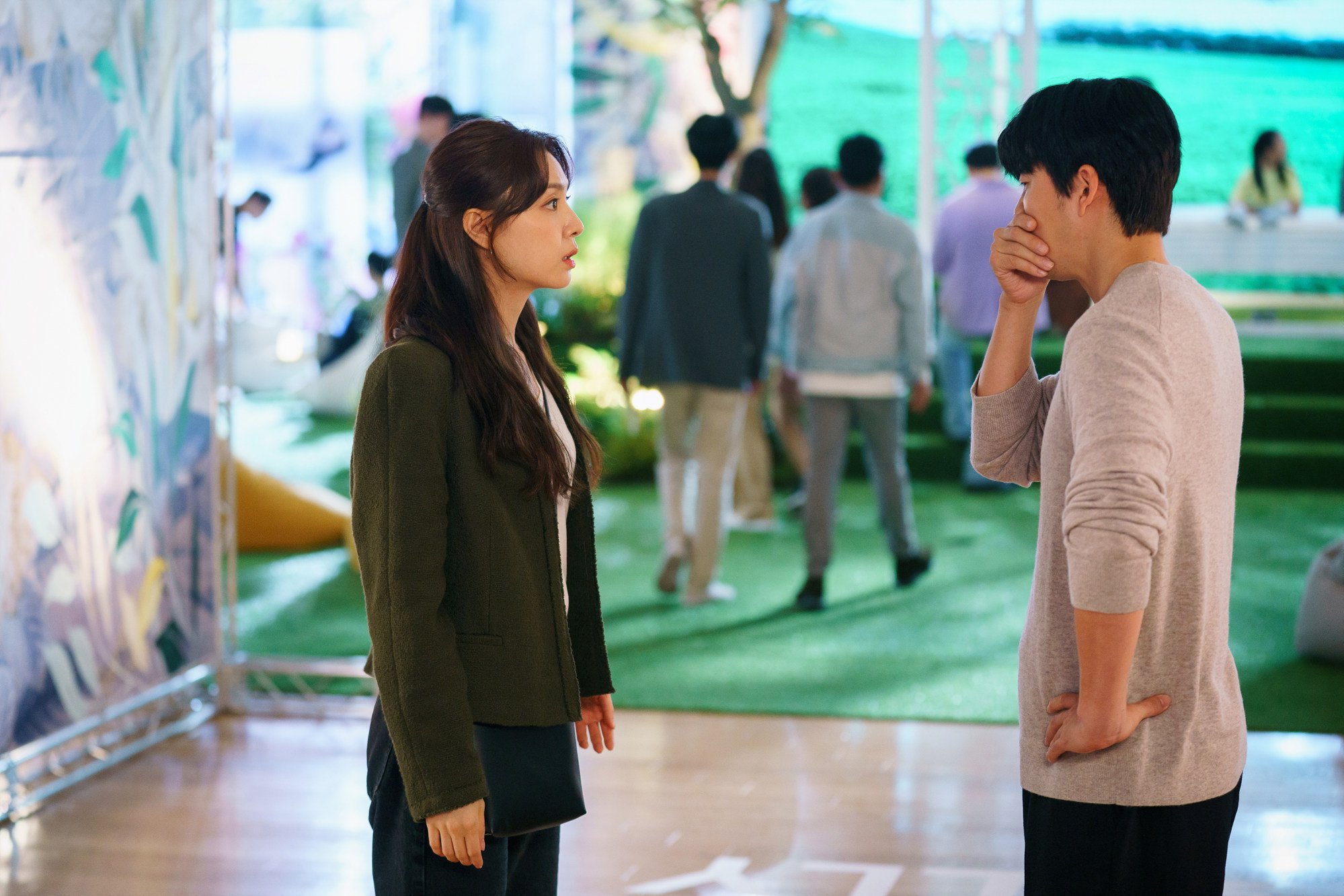 It proceeds the way you would expect it to, but many parts of the show feel off. Compared to the high quality of production of many dramas these days, the wonky design, drab and repetitive camerawork and mismatched supporting characters throw off what is usually a foolproof dynamic.
During the pop-up event the agency organises, the team is mortified when a homeless man waltzes in, flops onto the display bed and refuses to be removed. It's supposed to be a comically uncomfortable scene, but instead it comes off as crass and tone-deaf.
This moment serves as an appropriate foreshadowing of Kiss Sixth Sense as a whole – a show that keeps grabbing the wrong end of the stick.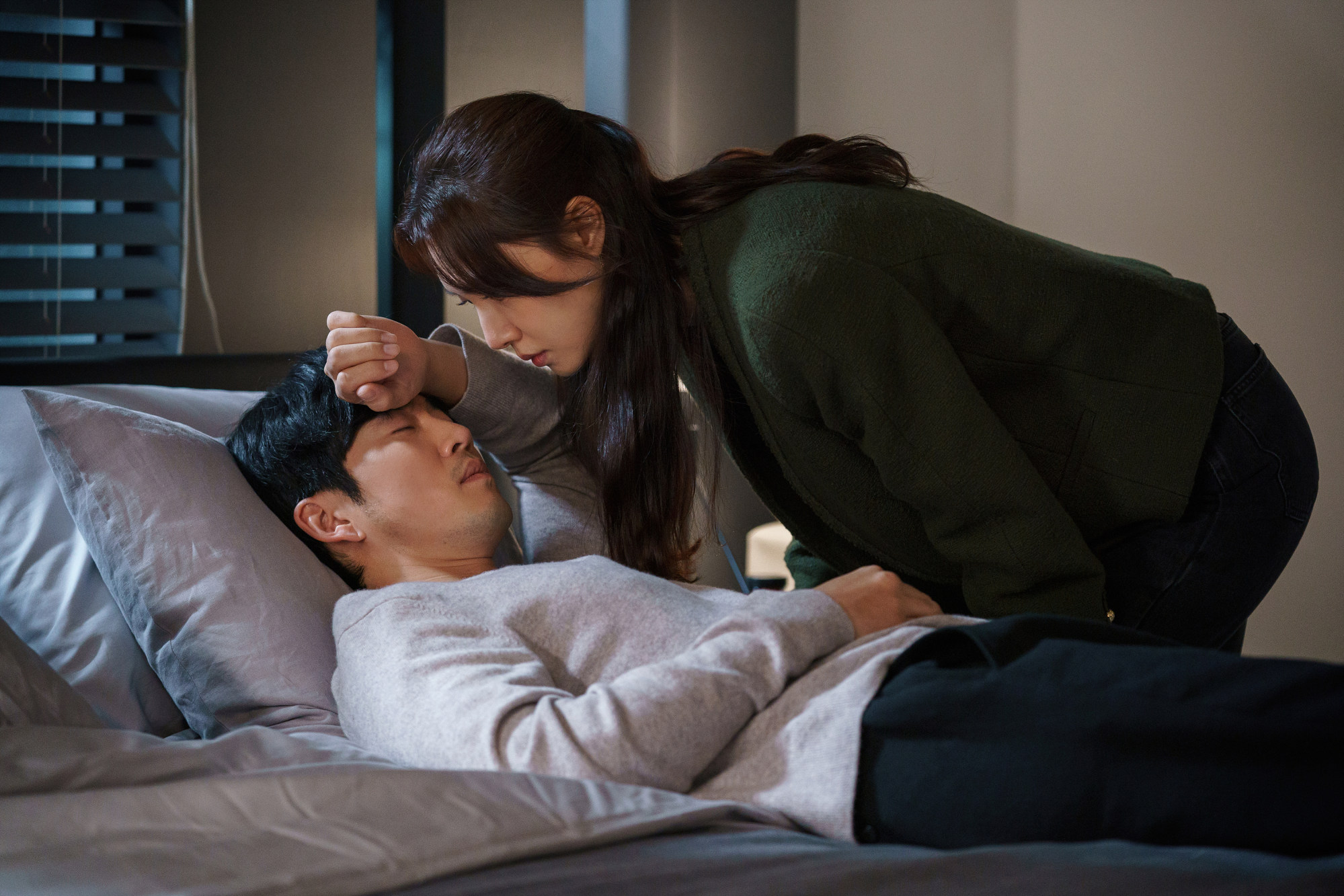 Kiss Sixth Sense is streaming on Disney+.