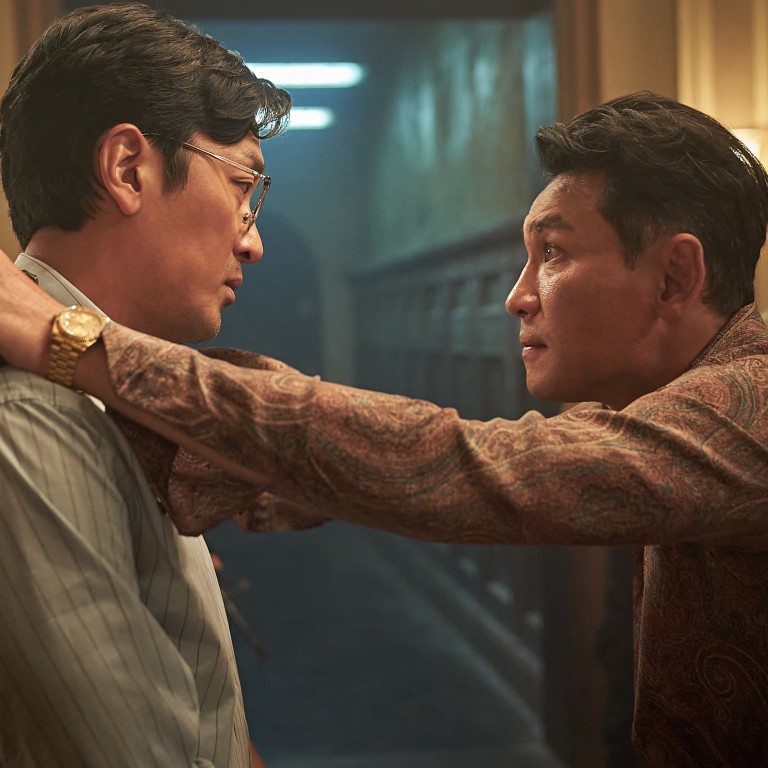 11 new K-dramas to watch in September 2022: Narco-Saints on Netflix, Little Women, The Law Café and more
Louisa May Alcott's classic novel Little Women gets a contemporary Korean update, starring Kim Go-eun of Yumi's Cells and Squid Game's Wi Ha-joon
Meanwhile, Netflix crime drama Narco-Saints will be the most expensive Korean drama ever made per episode – but will it gain as much acclaim as Squid Game?
With autumn just around the corner and South Korea ready to celebrate Chuseok, the Korean version of the Mid-Autumn Festival, the drama industry has scheduled a dizzying number of major new show launches in September, including a quartet of legal dramas and Netflix Korea's biggest show of the year.
1. X in Crisis
Film director Kim Jung-hoon transitions to the small screen with the Wavve original streaming series X in Crisis.
Reuniting his The Accidental Detective stars Kwon Sang-woo and Sung Dong-il, this comedy tells the story of Yoon (Kwon), a top university graduate who went on to work at a top company but is now a middle-aged man on the brink of bankruptcy.
Sung plays Heo Joon, a grouchy neighbourhood doctor with a heart of gold. (Wavve, starts September 2)
2. Little Women
3. The Law Café
He plays Kim Jung-ho, a brilliant prosecutor who quits his job and lives off the rent from the building he owns. Jung-ho's childhood friend Kim Yoo-ri (The Red Sleeve's Lee Se-young), a top lawyer, also quits her job and sets up the Law Café in Jung-ho's building. (KBS2, September 5)
4. Narco-Saints
Taking the Chuseok holiday slot that provided the launch pad for Squid Game last year will be the crime drama Narco-Saints.
Ha plays a Korean businessman who sets up shop in Suriname in South America and unwittingly becomes involved in the local crime scene when he is forced to cooperate with the National Intelligence Service (NIS) to take down a drug king played by Hwang. (Netflix, September 9)
5. Mental Coach Jegal
Jung plays Jegal Gil, a disgraced taekwondo athlete who becomes a mental coach for other athletes, among them Lee's stoic short-track speed skater Cha Ga-eul. Kwon Yool (Dali and Cocky Prince) plays Jegal's rival Ku Tae-man. (tvN, September 12)
6. Blind
Also involved in the case are Sung-joon's older brother Sung-hoon (Ha Seok-jin, When I Was the Most Beautiful), an idealistic judge, and social worker Jo Eun-ki (Apink's Jung Eun-ji). (tvN, September 16)
7. Love in Contract
8. One Dollar Lawyer
Hot Stove League's Namkoong Min plays Cheon Ji-hun, an unusual lawyer with dapper looks and brilliant skills who only charges 1,000 won (US$0.74) for his services.
Meanwhile, Baek Ma-ri (played by Kim Ji-eun) is a prosecutor's assistant from a prestigious legal family, but her life is turned upside down when she meets Ji-hun. (SBS, September 23)
9. Gold Spoon
If he uses it to eat three times at a friend's house, their parents will switch. Seung-cheon buys the spoon … and visits his rich friend. (MBC, September 23)
10. The Empire of Law
Veteran actress Kim Sun-a (Secret Boutique) returns to screens after a three-year hiatus as Han Hye-rul, a prosecutor from a well-known legal family. Despite her wealth and power, she aspires for higher office.
The Empire of Law, which also stars Ahn Jae-wook (Five Enough) and Lee Mi-sook (Money Flower), will reveal scandals among powerful and nepotistic families. (JTBC, September 24)
11. May It Please the Court
Jung Ryeo-won, not seen on screens since Diary of a Prosecutor three years ago, returns in May It Please the Court – a new legal drama on Disney+.
She plays No Chak-hee, a lawyer at a top firm on track to make partner. She finally gets promoted, but a problem with a new case gets her suspended. Chak-hee begins working as a public defender, where she collaborates with the idealistic Jaw Shi-baek (Lee Kyu-hyung). (Disney+, September)