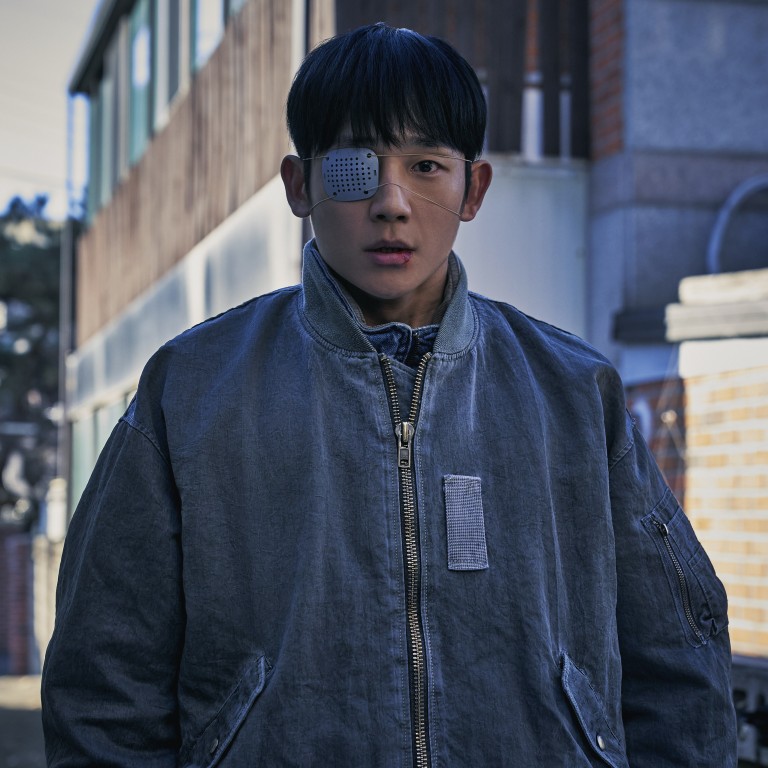 11 new K-dramas to watch in December 2022: Netflix's Money Heist: Korea part 2, Takashi Miike's Connect, The Interest of Love, and more
Netflix's Korean redo of Money Heist returns with 6 new episodes. Japanese director Takashi Miike makes his K-drama debut with the wickedly entertaining Connect
The Interest of Love, starring Moon Ga-young of True Beauty, offers end-of-year romance, and Lee Sun-bin leads the second season of Work Later, Drink Now
A bounty of new offerings await Korean drama fans this December, including four rare second seasons of hit shows, and the debut Korean drama of one of Japan's most famous filmmakers.
Here's our preview of the month's 11 most exciting K-dramas.
1. Recipe for Farewell
Han Suk-kyu (
Dr Romantic
) stars as a translator whose wife, played by
Mine
's Kim Seo-hyung, develops terminal bowel cancer.
She asks him to cook her meals that will suit her sensitive stomach every day. The trouble is, all he's ever been able to cook is instant ramen. Now he commits himself to the kitchen and learns how to cook from the heart. Recipe for Happiness is the drama series debut of Sori: Voice from the Heart director Lee Ho-jae. (Watcha, December 1)
2. Connect
3. Work Later, Drink Now season 2
The hard-drinking young professionals Ahn So-hee (Lee Sun-bin), Han Ji-yeon (Han Sun-hwa) and Kang Ji-goo (Jung Eun-ji) return for another booze-fuelled season of life, love and headaches in this second season of Work Later, Drink Now.
The first season was one of last year's surprise drama hits. (TVING, December 9)
4. The Forbidden Marriage
5. Money Heist: Korea – Joint Economic Area Part 2
Part two, which also comprises six episodes, will pick up where things left off, with the gang mid-heist in the mint. (Netflix, December 9)
6. Alchemy of Souls: Light and Shadow
The cast is all back save for Jung So-min, who is quite dramatically being replaced by Go Yoon-jung this season. No scandal here, however; it was a change motivated by the series' narrative, as the main character, Mu-deok, is set to return to her earlier form as Naksu, who Go played in the show's first episode. (tvN, December 10)
7. Trolley
She has avoided the spotlight despite her husband's position, but an incident brings her secret out into the open. (SBS, December 19)
8. Missing: The Other Side 2
Ko Soo, Heo-jun-ho, Ahn So-hee and Ha Joon return as characters searching for the bodies of missing people whose spirits all reside in the same village on the "other side".
9. Big Bet
Roaring Currents actor Choi Min-sik returns to Korean drama in the slick crime caper Big Bet. He plays Cha Mu-sik, a wily entrepreneur who works his way up the career ladder in the Philippines, eventually finding himself running a casino.
10. The Interest of Love
The story focuses on four characters looking for love who meet at a bank branch. These include ordinary worker Ha Sang-soo (Yoo), the romantic pessimist An Soo-young (Moon), the well-to-do Park Mi-kyung (Keum Sae-rok) who goes after what she wants, and aspiring policeman Jung Jong-hyun (Jung Ga-ram). (JTBC, December 21)
11. Island
The Fiery Priest star Kim Nam-gil plays one of three characters trying to fight against forces set on destroying the world on Korea's Jeju Island. He plays Ban, who was raised to protect the world against evil by fighting demons who possess people.