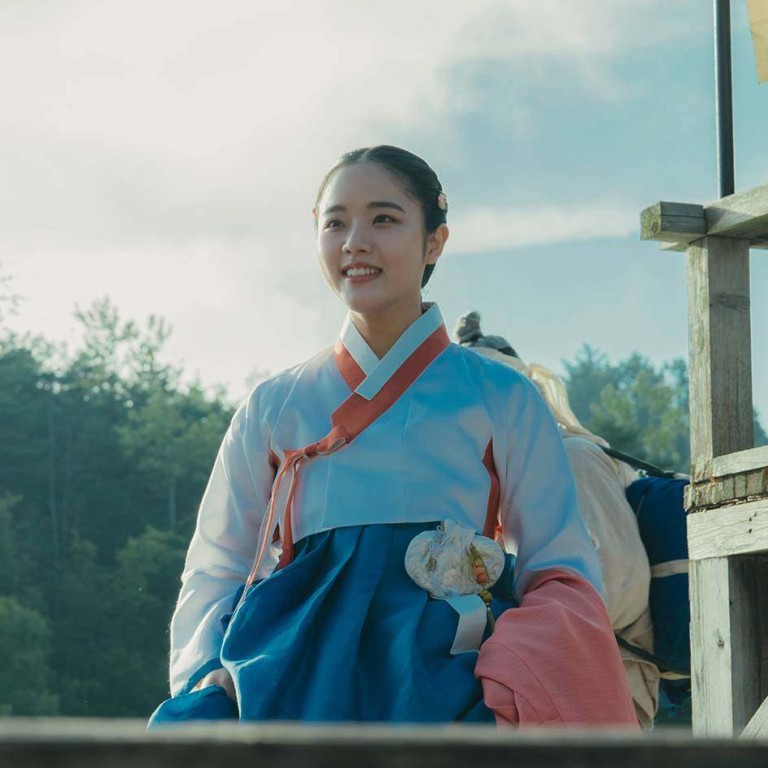 8 new K-dramas to watch in January 2023: Poong, the Joseon Psychiatrist season 2; Agency; Crash Course in Romance; and more
The new year brings a raft of exciting K-dramas to our screens, from detective stories to legal dramas and romances
Lee Sun-kyun takes on a financial cartel in Payback, while the period medical drama Poong, the Joseon Psychiatrist is back for a second season
With the Lunar New Year holidays almost upon us, Korean broadcast and cable networks are lining up a range of romantic, fantastic and dramatic fare.
Unusually, there will be no major streaming original series next month, partly because Netflix has chosen the Yeon Sang-ho film Jung-E as its original holiday offering instead.
Here's our preview of the eight most exciting K-dramas for January 2023.
1. Brain Works
My Sassy Girl
's Cha Tae-hyun will lend his comedy chops to the coming comedy
Brain Works
, in which he co-stars with Jung Yong-hwa of
Sell My Haunted House
.
2. Run into You
Kim Dong-wook and Jin Ki-joo team up in the fantasy drama Run into You, also airing on KBS.
Kim (You Are My Spring) plays Yoon Hae-joon, who became the youngest ever anchor at the broadcasting station where he started out as a local news reporter. Jin, of From Now on, Showtime will appear as Baek Yoon-young, an aspiring writer who works at a publishing company and is still chasing her dream.
Both Hae-joon and Yoon-young find themselves magically transported back to 1987. There, Hae-joon tries to investigate a serial killer, while Yoon-young attempts to break up her parents, two seemingly unrelated goals that we learn are actually connected. (KBS2, January 4)
3. Payback
Lee plays Eun Yong, a trader running a global private equity fund who finds himself going up against a powerful underground financial cartel.
4. Agency
Her desire to succeed has led her to become her agency's first female executive, but now she has a reputation as someone who cares only for money and status.
Agency depicts her daily struggles as a woman who dreams big in a society that would rather she keep her ambitions to herself. (JTBC, January 7)
5. Poong, the Joseon Psychiatrist season 2
Kim Min-jae, Kim Hyang-gi and Kim Sang-kyung will return as former royal acupuncturist Yoo Se-poong, budding medical student Seo Eun-woo and grizzled doctor Gye Ji-han.
Season two will feature more action within the palace walls, while Se-poong and Eun-woo's friendship is expected to veer into more romantic territory. (tvN, January 11)
6. Crash Course in Romance
Jeon plays Nam Haeng-sun, formerly a top national athlete, who now runs a small store selling side dishes and exudes unflappable positive energy.
Haeng-sun makes a sudden swerve into private education, where she bumps into the instructor Choi Chi-yeol (Jung), who has gained wealth and fame for his top results and catchy showmanship.
Haeng-sun and Chi-yeol are like oil and water, but something builds between them. (tvN, January 14)
7. Can We Be Strangers?
Following the indie film The Poet and the Boy, director Kim Yang-hee tackles her first series with the legal drama Can We Be Strangers? The show also marks a comeback for Kang So-ra, who last graced the small screen as a lead six years ago in Revolutionary Love.
Kang plays legendary divorce lawyer Oh Ha-ra, who happens to be a divorcee herself, having formerly been married to another lawyer, Ku Eun-beom, played by Jang Seung-jo of The Good Detective.
Ha-ra and Eun-beom meet again as colleagues at the same law firm. (ENA, January 18)
8. Kokdu: Season of Deity
Kim is Kokdu, a man who once crossed god and was turned into a grim reaper as punishment for his sins. Since then he has laboured to guide the dead into the afterlife, and every 99 years he returns to Earth, where he possesses a human looking just like him.
In the present he returns as Do Jin-woo, who becomes entangled with the plucky doctor Han Gye-jeol (Im). No one has ever taken Gye-jeol's side before, until Jin-woo, who feels a special connection with her. (MBC, January 27)