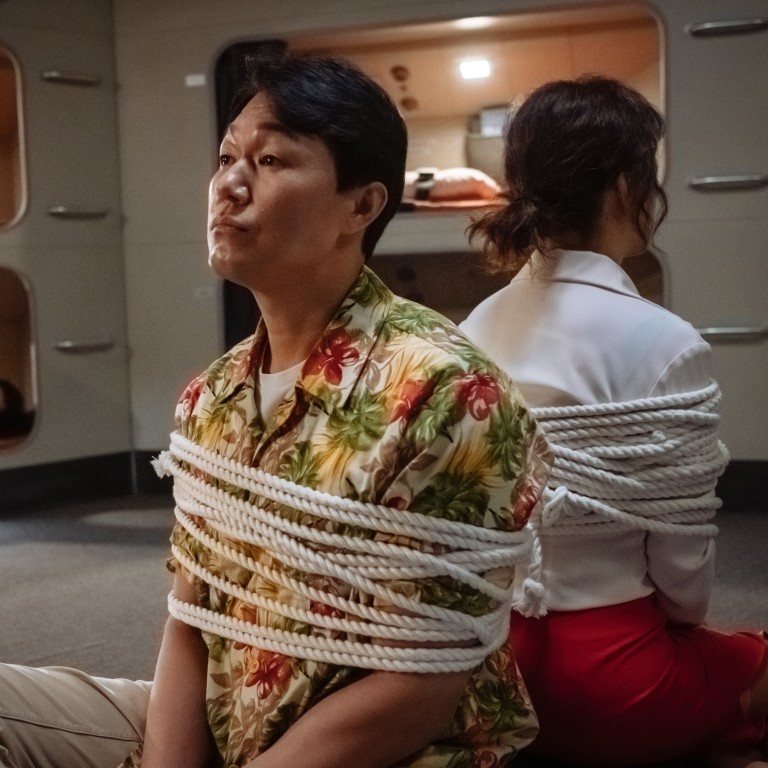 Review
OK! Madam movie review: Korean slapstick comedy is like Die Hard on a plane
Lee Cheol-ha's comedy stars Uhm Jung-hwa and Park Sung-woong as a couple trying to take back a hijacked flight from North Korean agents
Look out for a cheeky nod to Die Hard when a character crawls through the plane's ventilation shaft – just like Bruce Willis' character once had to do
3/5 stars
Part family comedy and part Die Hard on a plane, Lee Cheol-ha's OK! Madam is a slapstick comedy that, despite being set almost entirely inside an aeroplane in mid-flight, doesn't feel claustrophobic thanks to its lean run time of 100 minutes and large cast of lively characters.
South Korean singer Uhm Jung-hwa and actor Park Sung-woong star respectively as Mi-young and Seok-hwan, a working-class couple taking their preteen daughter on their first family holiday to Hawaii in the United States. On that same flight, however, are a team of North Korean government agents (including Lee Sang-yoon) tasked to capture a defected agent, whom they believe is on the same flight.
Identifying the defected agent, however, is a tricky task because the North Korean government believes she has undergone
major plastic surgery – "this is Korea after all,"
quips one of the characters. So, the team decides to hijack the plane and fly everyone on board to Pyongyang instead.
Through chance and circumstances, both Mi-Young and Seok-hwan manage to evade the kidnappers in separate parts of the plane during the hijacking process, and each begins an attempt to save the plane, not knowing their partner is attempting to do the same thing.
This being a silly comedy, the hijacking process is played for laughs, and everyone on the plane – from the North Korean agents to their hostages – are quirky characters. This includes an inept flight attendant (Bae Jung-nam) who wants to play the hero; a star actress (Lee Sun-bin) trying to keep a low profile; and an air marshal with a fear of flying.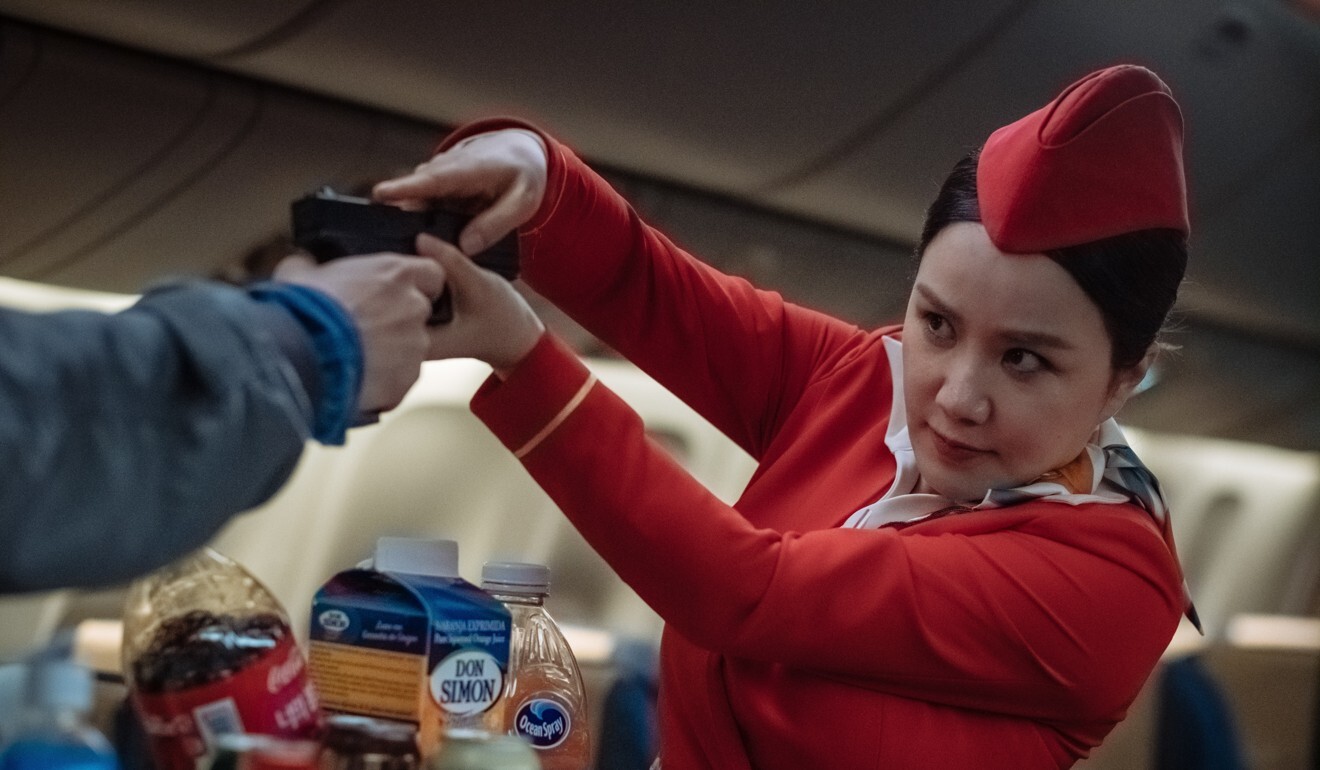 Once the rescue mission is under way, the film does a good job of blending humour with hand-to-hand action. And perhaps acknowledging that the premise of a lone wolf taking on a group of terrorists in a confined space is often attributed to the seminal 1989 film Die Hard, there's even a scene in which a character crawls through the plane's ventilation shaft, just like Bruce Willis' character once did.
A light and mostly empty affair, OK! Madam nonetheless succeeds in its efforts to entertain and generate laughs thanks to charming performances and fast-paced action.
Want more articles like this? Follow SCMP Film on Facebook