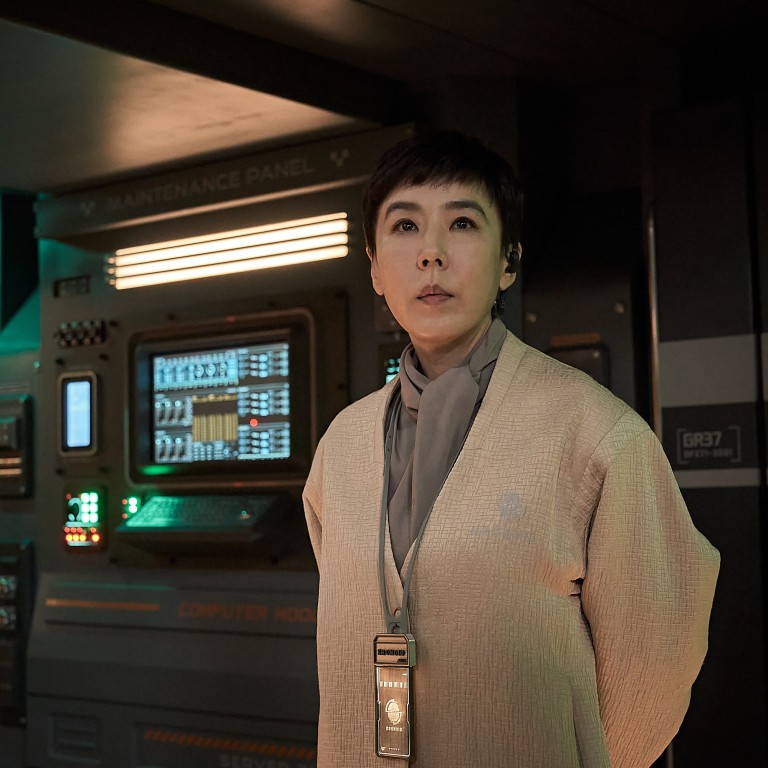 Review

|
Netflix movie review: Jung_E – late Korean actress Kang Soo-yeon stars in Train to Busan director Yeon Sang-ho's apocalyptic sci-fi thriller
In the 22nd century a woman in a research institute takes drastic action after a programme involving droids, patterned on her mother, is shut down
Jung–E, by Train to Busan's Yeon Sang-ho, deals only lightly with themes relating to science or futurism, falling back on grief, betrayal and identity instead
2/5 stars
The latest science fiction thriller from
Train to Busan
director Yeon Sang-ho,
Jung_E
is destined forever to be remembered for featuring the final screen performance by actress Kang Soo-yeon, who died in May 2022 after suffering a brain haemorrhage.
Ironically, the notion of preserving life, or least the human conscience, indefinitely via artificial intelligence is central to the film's premise.
In the 22nd century, after apocalyptic climate change has driven much of the Earth's population off-world, Kang's character, Seohyun, works for a research institute that is tasked with developing robot soldiers to serve in an intergalactic civil war.
She does this to preserve the memory of her mother, Captain Yun Jung-yi (Kim Hyun-joo), a once-legendary mercenary who was left comatose following a mission many years earlier, and who now serves as the template for Jung_E, the institute's new combat droid prototype.
Jung_E believes she is still embarked on the mission that incapacitated Jung-yi. Seohyun – now technically older than her mother – treasures every moment the project keeps them together, even though Jung_E fails to recognise her.
When Seohyun's superiors deem the project a failure and order it shut down, she is forced to take drastic action. Standing in her way is Ryu Kyung-soo's ridiculously over-the-top company man.
Clocking in at barely 100 minutes, Jung_E is surprisingly lean for a Netflix feature, but still displays all the telltale signatures of the streaming giant's other productions.
An overwhelming preference for green screen and sound stages rather than location shooting give landscapes and skylines a flimsy weightlessness. Similarly, action sequences uniformly unfold indoors or against digital backgrounds, further diminishing the spectacle.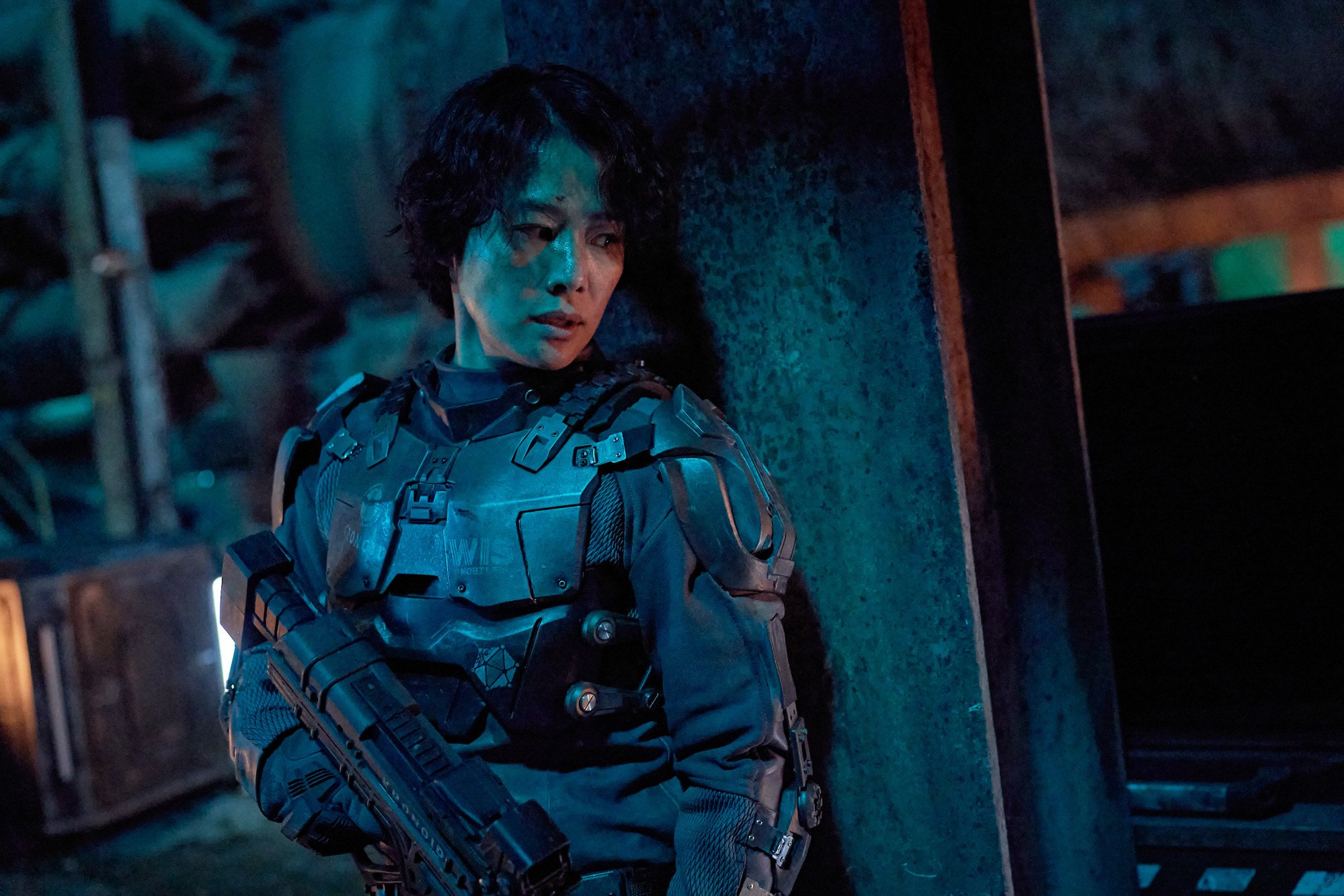 Ethical questions are raised concerning the control of sentient technology, or using a human conscience unaware that it is technically dead to power robot technology. Yet Yeon's film barely touches on many of science fiction's most enduring tropes regarding robotics and artificial intelligence.
The film owes a debt to Christopher Nolan's Interstellar for the way it handles the temporal paradox that exists between Seohyun and Jung_E, while the insurmountable legacy of Ridley Scott's Blade Runner looms ominously in the background.
As with so many South Korean productions operating in this ideas-driven genre, Jung_E shows a reluctance to explore science, technology or futurism themes except in the most superficial and speculative way, as if merely acknowledging them is sufficient.
Instead, Yeon falls back on melodramatic themes around grief, loss, betrayal and identity, punctuated by the occasional shoot-out or punch-up, that are of scant significance.
Jung_E will start streaming on Netflix on January 20.
Want more articles like this? Follow
SCMP Film
on Facebook