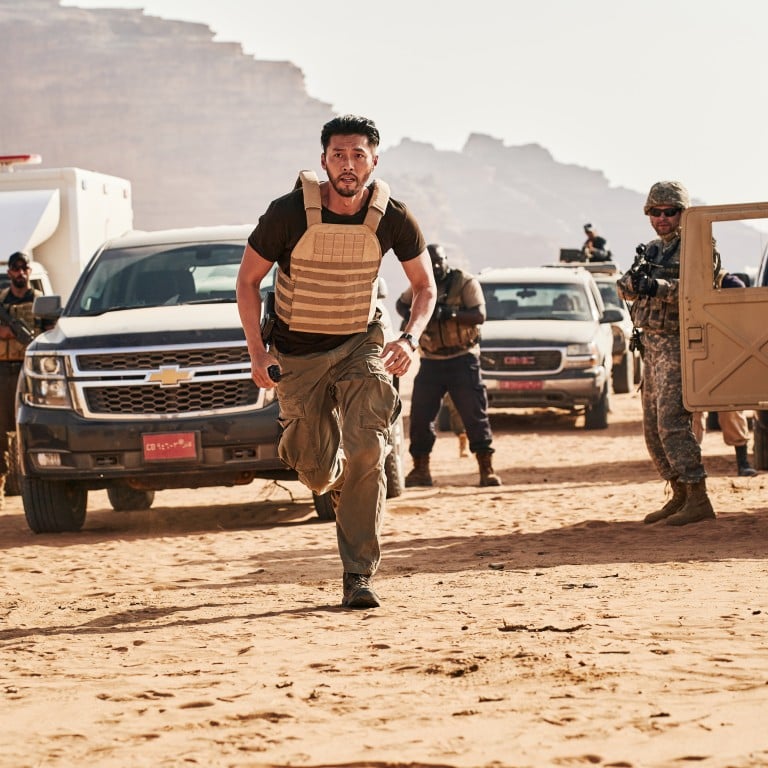 Review

|
The Point Men movie review: Hyun Bin, Hwang Jung-min take on the Taliban in Korean retelling of 2007 hostage crisis in Afghanistan
Hwang Jung-bin plays a diplomat and Hyun Bin an intelligence agent seeking the release of a group of Christian missionaries held for ransom by the Taliban
Shot on location in Jordan, the film relies on the mismatch between its central characters rather than explore wider issues such as how the Taliban treats women
2/5 stars
Korean superstars Hyun Bin and Hwang Jung-min join forces to take on the Taliban in The Point Men, a dramatic retelling of a 2007 hostage crisis in Afghanistan.
Shot on location in the Middle East, with Jordan doubling for the war-torn nation, the film sees Hwang play a diplomat tasked with negotiating the safe release of 23 Christian missionaries who are seized by the radical Islamist group and held to ransom.
He is joined by Hyun's seasoned National Intelligence Service agent, who pushes for a more aggressive response to what quickly becomes an international incident.
Directed by Yim Soon-rye (Little Forest), one of South Korea's foremost female directors, The Point Men is the latest in a string of globe-trotting political thrillers designed to elevate the country's image as a global power player.
For years, South Korean cinema has focused on domestic conflicts, or those involving the country's communist neighbour to the north, and ventured abroad solely for exotic romantic encounters.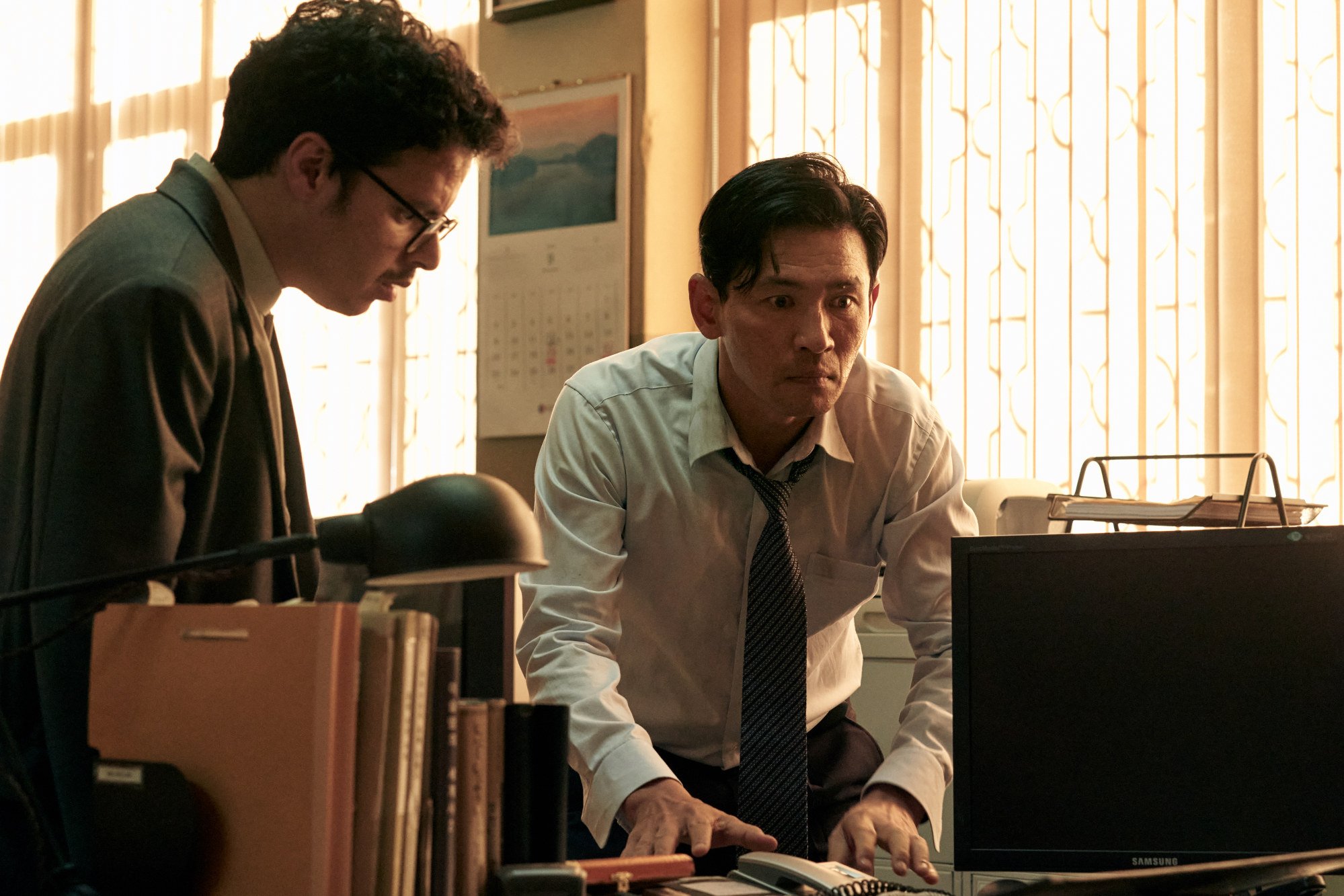 Recently, perhaps because of increased international interest in the country and its pop culture, action thrillers such as
The Berlin File
and
Escape from Mogadishu
, both from seasoned director Ryu Seung-wan, have assigned home-grown heroes international assignments to rival those of Jason Bourne or Ethan Hunt.
The Point Men feels very much cut from the same cloth, the director using the exotic desert locations and narrative of political volatility to raise the stakes for its disoriented and displaced protagonists.
Jung Jae-ho (Hwang) must juggle the more familiar pressures piling up from his superiors back home, including the country's president, with the unpredictable hostilities of a sweltering climate, impenetrable language barrier (which the actor is forced to tackle pho-ne-ti-cal-ly), and slippery fundamentalist opposition.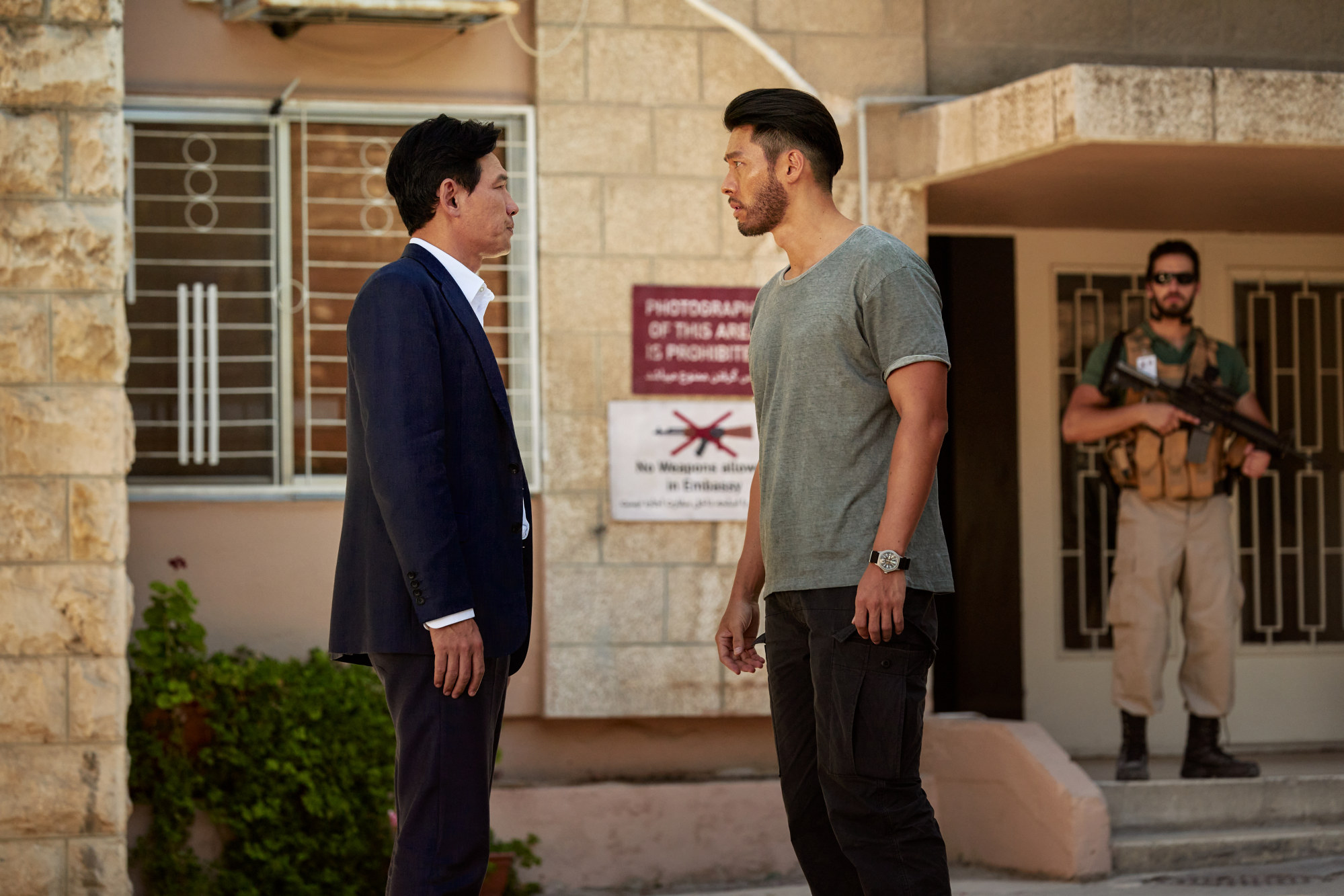 As a playful counterpoint to Jung's flustered bureaucrat, Park Dae-shik (Hyun) oozes unflappable cool as the experienced field agent sporting a designer keffiyeh and stylish action slacks.
Always willing to dive headfirst into danger, Park also brings along Kang Ki-young's embedded interpreter, who defuses the tension and provides tepid comic relief.
Beyond an explosive opening and an excellent central car chase, action sequences are surprisingly sparse in The Point Men, which always appears more invested in its tried and tested (even tired) mismatched central partnership than in broaching any more intriguing propositions.
One had hoped, with a woman at the helm, that the Taliban's attitudes towards women might have been explored, but female characters here are reduced to bargaining chips in what ultimately proves to be just another testosterone-fuelled shouting match.
Want more articles like this? Follow
SCMP Film
on Facebook