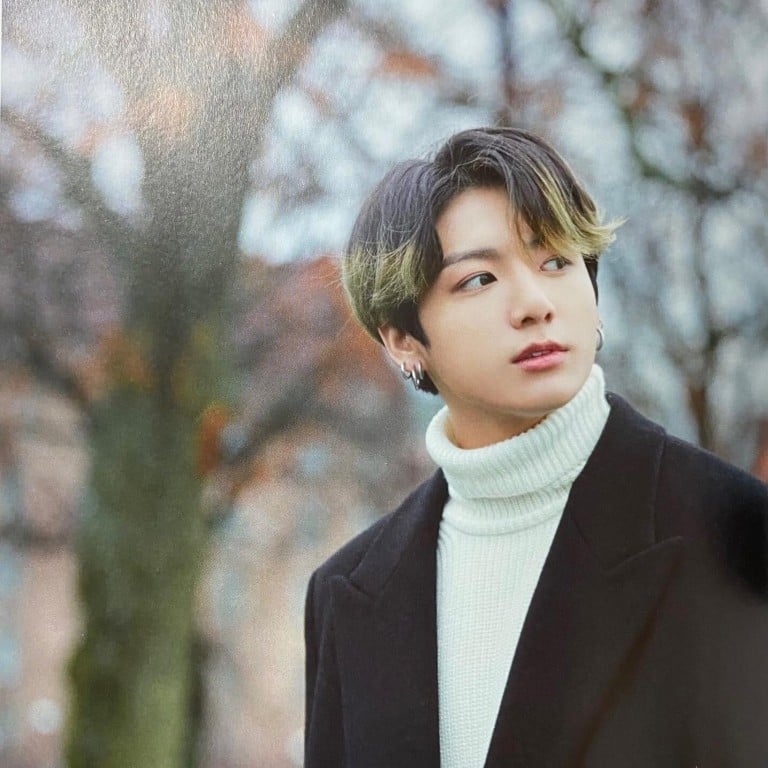 BTS member Jungkook directs latest video, Life Goes On, as K-pop superstars become first Korean band to have two albums certified platinum in a year
Jungkook is known as the 'maknae' or youngest member of BTS. He was credited as director in the teaser clip from the music video
Previously, Jungkook has directed some BTS travel videos as part of his Golden Closet Film project
The "golden maknae" of BTS has taken over the creative reins of the K-pop group's upcoming music video, Life Goes On.
While Jungkook has made a name for himself as a burgeoning filmmaker, this is the first time the maknae – youngest member – of the breakthrough K-pop act has directed one of his band's music videos.
Life Goes On
drops this Friday, and a brief clip from the music video arrived on Tuesday night, showing the seven members of
the record-breaking boy band
enjoying a bonfire and what appears to be a slumber party together.
Jungkook, born Jeon Jung-kook
but often known simply by his given name, is credited on the clip as director. He worked alongside assistant directors Choi Yong-seok and Yoon Ji-hye from the creative team Lumpens, which has worked with BTS on many of their most popular music videos.
Although it's just a teaser, Jungkook is assumed to have similarly directed the entire music video.
In the past, Jungkook and his G.C.F (or Golden Closet Film) project has shared productions for BTS on the group's official YouTube channel. Typically, they've been art films that showcase various travel experiences or BTS performances.
After the teaser and Jungkook's credit, various related terms trended worldwide as
BTS' fandom, Army
, celebrated Jungkook's arrival as a director and the countdown to the release of the new BTS album
BE
this Friday.
BTS' label Big Hit Entertainment has said BE offers up the "most 'BTS-ish' music yet".
Ahead of the release of BE, BTS made history on Wednesday as the first South Korean act to have two albums certified platinum – for sales of more than one million units – by the Recording Industry Association of America in the same year.
Their 2018 release Love Yourself: Answer earned the ranking in January, while the February release Map of the Soul: 7 was recognised platinum on November 16.