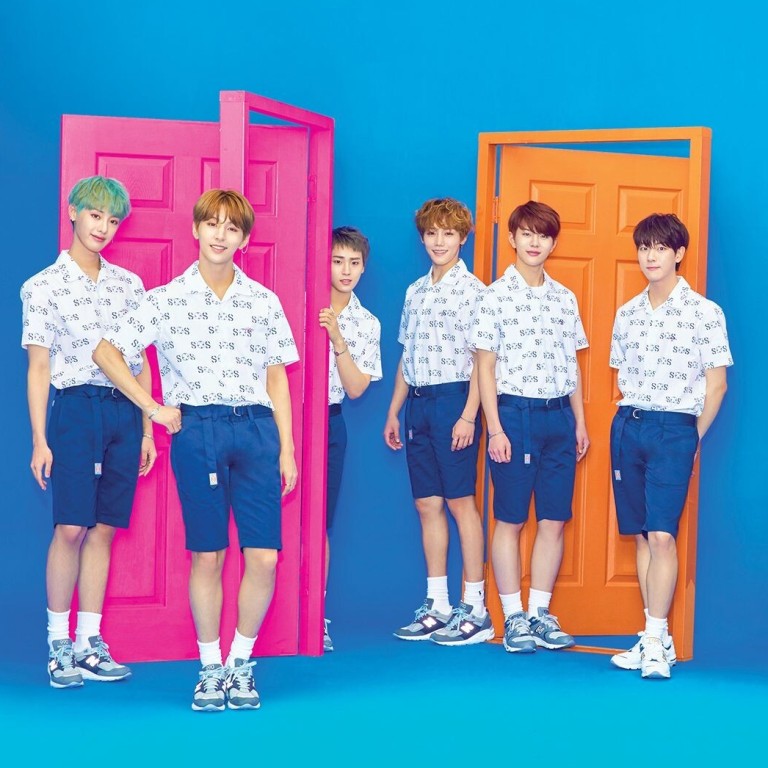 K-pop star Jaehyun, of boy band Golden Child, has Covid-19, adding to fears of coronavirus cluster in Korean music industry
Jaehyun has been placed in isolation following confirmation he has Covid-19. He shows no symptoms of the disease, boy band Golden Child's management says
The rest of the band, and staff of the management agency, are being tested for the virus. Jaehyun joins several other K-pop stars who have caught Covid-19
Jaehyun, a member of K-pop boy band Golden Child, has tested positive for Covid-19, the act's management company, Woollim Entertainment, announced on Thursday.
Woollim said Jaehyun (Bong Jae-hyun) underwent testing on Wednesday and is asymptomatic. The other members of Golden Child and staff of Woollim Entertainment are undergoing testing, while the 21-year-old star is in isolation, in line with South Korean government guidelines.
Jaehyun is the latest K-pop star to test positive for the virus, Others, including Chungha and members of Everglow, have also tested positive for the virus, and there are concerns about a cluster developing in the Korean pop music industry.
Many K-pop and other entertainment events planned for the end of the year in South Korea have been changed or postponed.
Earlier on Thursday, Blackpink's company, YG Entertainment, announced that the band's
upcoming online The Show concert
will now take place at the end of January rather than the end of December because of tightening restrictions in the Asian country as Covid-19 cases surge to new highs.
South Korea has been praised for its handling of the 2020 coronavirus pandemic, but cooling temperatures have resulted in a surge of cases.
This week saw two days with over 1,000 new Covid-19 cases in the country.
For more great stories on Korean entertainment, artist profiles and the latest news, visit K-post, SCMP's K-pop hub.