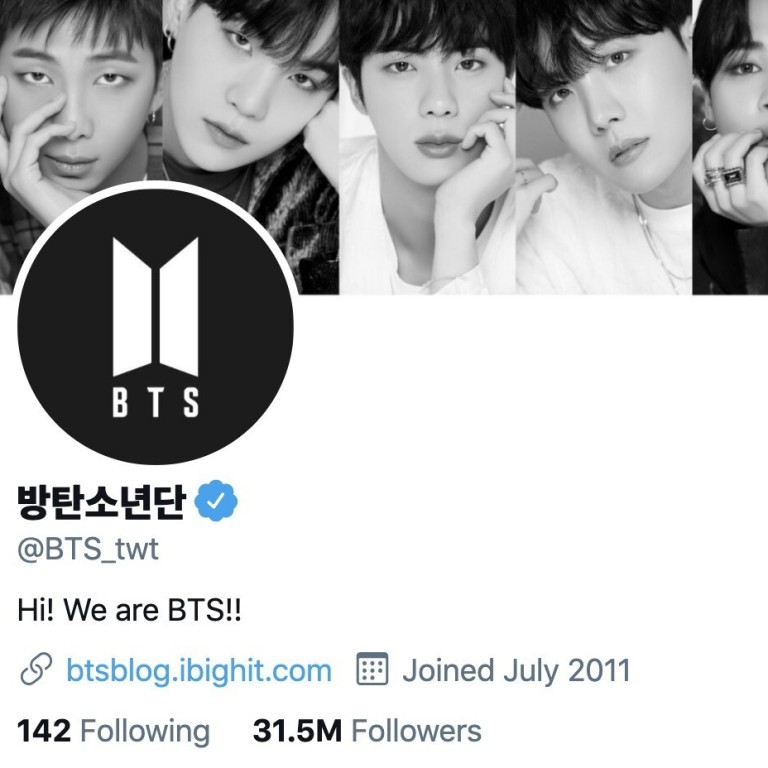 BTS members make Twitter history as most-followed band in the world, taking over from British boy band One Direction
The K-pop band's follower count has surpassed 31.52 million followers, moving them past One Direction's account, which currently has 31.51 million followers
The top most-followed accounts on Twitter are currently Barack Obama, Justin Bieber, Katy Perry, Rihanna and Cristiano Ronaldo
In a year where BTS made history time and time again, they're ending it off with another record: being the most-followed band on Twitter.
This week, the South Korean septet's follower count surpassed 31.52 million followers, moving them past One Direction as the most-followed band in the world. That group currently has 31.51 million followers.
Along with the 31.52 million on the BTS members' personal account, their official promotional account currently has over 26 million followers.
BTS were recently recognised by US magazine Time as the entertainers of the year.
The current third most popular band after BTS and One Direction is Coldplay, with more than 23 million followers. In general, bands have less of a presence on Twitter than individual artists.
The top most-followed accounts on Twitter are currently former US President Barack Obama, singers Justin Bieber, Katy Perry and Rihanna, and
soccer player Cristiano Ronaldo
.
The most recent posts on BTS's account as of time of writing are a series of selfies from the band's appearance on KBS's Gayo Daechukje year-end music festival.
For more great stories on Korean entertainment, artist profiles and the latest news, visit K-post, SCMP's K-pop hub.