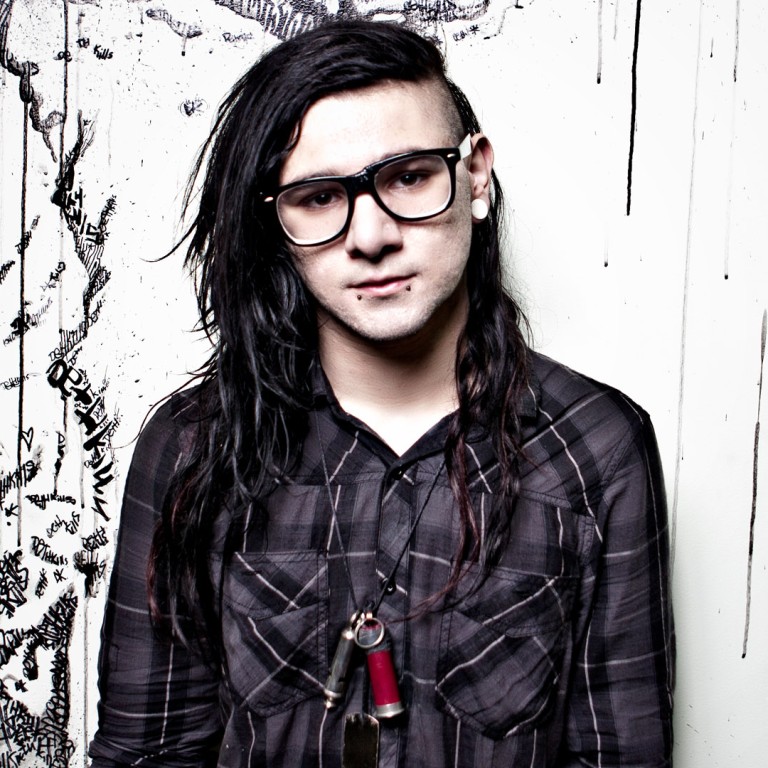 The shape-shifting career of in-your-face EDM star Skrillex
Could he be making a comeback? We chart the highs and lows of the hate-him-or-love-him dance music producer
Either electronic dance music (EDM) enfant terrible Skrillex  has an indefatigable new publicist or he's actually going through a revival – an almost unfathomable thought for an artist who is just shy of 28.
But then again, Skrillex – aka Sonny Moore  – hasn't had a typical career. He cut his teeth in traditional band culture, singing and performing with rock outfit From First to Last   across sunny California. He began to experience vocal problems and went solo – but by the late 2000s, he had dropped off the band circuit, reinvented himself and emerged as another monster altogether, pushing new, alien sounds in Los Angeles under a new alias: Skrillex.
In 2010, he released his first EP, titled (boldly, some say provocatively) My Name Is Skrillex.  It was available on his Myspace page for free, following the trend of similar bedroom DJs of his generation and musical style. From the  get-go, critics both criticised and lampooned his aggressive, distorted bass drops, which soon emerged as a new sub-genre of dubstep,  or a post-dubstep genre called brostep.  
Skrillex – who is headlining the all-star EDM event Don't Let Daddy Know  at AsiaWorld-Expo  on  September 30  – was hailed as the pioneer of this sound, which spawned a massive following as well as similar musicians. All the while, there was a backlash against the rise of EDM, which of course involved talk of Skrillex, his status and his musical offerings – despite his music being so ever-evolving and off-the-wall that it's difficult to categorise. He began to fall off the map a few years ago, when chat about EDM culture and its inevitable influence on the music scene began to die down, perhaps because festivals and gigs had begun to book huge EDM names and the tide, so to speak, had changed. The two events seem in conflict with each other – Skrillex didn't stop playing high-profile gigs, but he was less favoured, with the majority of critics slamming his latest album, Recess  (2014)  – Pitchfork  magazine wrote that it sounded "far from [a] refined practitioner [of dance music]".
But this hasn't  stopped Skrillex. He has produced music relentlessly, the most recent collaboration being a track with West Coast rapper The Game,  resulting in a trap-heavy beat that samples Frank Sinatra's Granada.  He's also just  released the highly anticipated track Drum Machine  with Big Grams,  although the breakout hit of the summer, Where Are U Now  with none other than Justin Bieber,  is the song that's further revved up Skrillex's presence in the music scene.
You can't pass a day now, it seems, without catching the headline "Skrillex drops this" or "Skrillex drops that" on social media. And more than just a few people are calling this year's movements – festivals in Asia, hunkering down for more and more collaborations – a comeback.
And Skrillex himself, at the centre of it still remaining humble about his achievements, has been racking up the media interviews this past summer in anticipation of a heavily packed next year of touring and producing. He hasn't let the criticism scar him either. "It's easier for people that feel like they don't understand something to immediately bash it because they feel insecure that they don't understand what's cool and what's new. All I say is, 'Hey if it's that easy – you can go do it, too, then'," he told Katie Couric  in an informal video interview for Yahoo News. That particular interview ended in the duo creating a new song together, testament to Skrillex's much-quoted statement where it's always been all about the music, and nothing else, for him.
So what next? Skrillex descends on Hong Kong as the headline act of an eclectic mix of EDM performers for the global dance party Don't Let Daddy Know. There is also  the Netherlands' Sander van Doorn,  whose radio presence – both as host and with his airplay – has helped him gain a strong following across Europe. Doorn is also a strong supporter of Turkish-Dutch Ummet Ozcan,  now a veteran in the music industry. Sem Vox,  arguably, is the youngest of the bunch in terms of career but pulls his weight with the rest. And of course, there's New York-based DJ duo The Chainsmokers,  whose breakout hit #Selfie  went viral last year.
Then there's a wealth of possibility with his newfound partner Diplo  (together they form Jack  Ü)  and a mountain of other collaborations on the way. Is it a comeback? Perhaps. But the truth is that the effortlessly  multi-tasking Skrillex never really went away – he was always just there, a 28-year-old with a hold on the global music scene, making loud dance music, day in, day out.
Don't Let Daddy Know featuring Skrillex, The Chainsmokers, Laidback Luke,  Sander van Doorn and Sem Vox, Sep 30, 5pm,  AsiaWorld-Expo, Hong Kong International Airport, Lantau, HK$580 (students), HK$980, HK Ticketing. Inquiries: 2829 7322