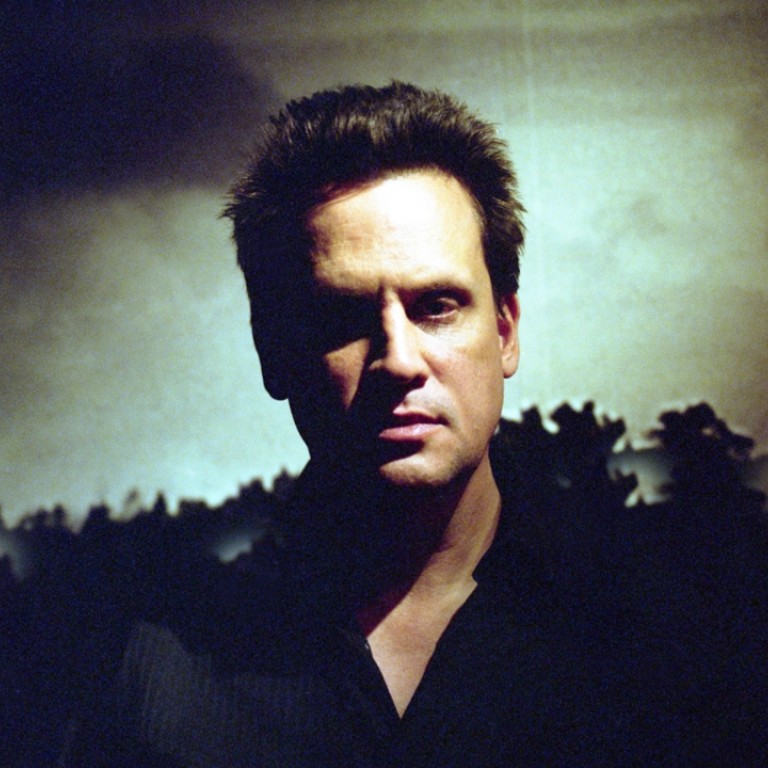 Clockenflap: our pick of the first day of this year's festival
Clockenflap 2015 gets under way with a little bit of something for everyone
From rock and pop to hip hop and dance, here are the acts you shouldn't miss on the opening night of this year's Clockenflap festival on November 27
Harbourflap Stage
Sun Kil Moon (6.15pm): Clockenflap's first big act is also one of its best. Mark Kozelek, who released his most recent album Benji under the stage name Sun Kil Moon, is one of the finest singer-songwriters around. In 2014, the Post wrote of Benji that "the simplicity and humility of [Kozalek's songs] manage to make a moral statement about modern day life". For a raw and lovely set, don't miss Sun Kil Moon. But beware – his realness comes at a price: he's been known to aggressively call out concertgoers for being noisy.
Damien Rice (7.30pm): Irish balladeer Damien Rice became famous for the ethereal and melancholy songs on his 2002 debut album,
O
, two of which (
Cannonball
and
The Blower's Daughter
) reached the top of the UK charts. Since then, he has maintained an influential presence in the UK folk scene. His 2014 release,
My Favourite Faded Fantasy
, offered a new round of the quiet, vulnerable songs he does best.
Ride (9.30pm): darlings of the critics and early '90s cult heroes Ride are back in the game. One of the most  revered bands of the shoegaze era broke up in 1996, but the British foursome reunited last year and have spent 2015 touring the globe, including performing headlining slots at Primavera Sound in Barcelona and Field Day in London.
Atum Stage
ANWIYCTI (5.30pm): local rockers ANWIYCTI have eschewed the guitar in favour of three basses plus drummer. The result is a deep, reverberant sound that has been compared to Pavement but also echoes Explosions in the Sky (with more angst) and My Bloody Valentine (only slower). Call it moody shoegaze.
Clean Bandit (6.45pm): with a sound that fuses classical music with pop, this UK group have been described as "a chamber music version of house music". Clean Bandit's core members started out as a string quartet, but the addition of uptempo electronic elements and a live MC helped them cross over into the world of dance music. Clean Bandit won the 2015 Grammy for best dance recording for the single
Rather Be.
Flying Lotus (8.30pm): Flying Lotus, aka Steve Ellison, released
You're Dead!
in 2014 to rave reviews. His imaginative mix of hip hop, jazz and electronica is both disarming and invigorating. The
Post
wrote that
You're Dead
offered "an overwhelming atmosphere of creation, change, and rebirth". If Ellison can bring that urgent energy to Clockenflap, it will be one of the weekend's best sets.
Your Mum Stage
The Anello (5.30pm): Jeff Anello has been a visible, enthusiastic stalwart of Hong Kong's local music scene, first as the lead singer in the funky hip-hop and jazz quartet Bella Elektra, and now – alongside Bella Elektra members Oscar Lazhar and Michael Garcia – as the lead of his eponymous band. The Anello relies more on electronic sounds and deep bass than Bella Elektra – think Sade meets Justin Timberlake.
Subyub Lee (8.30pm): Hong Kong native Subyub Lee (aka Lee Chi-fung) began his career writing catchy songs for popular local films. Since then, he has blossomed into a singer-songwriter in his own right – straddling the seemingly impenetrable line between Hong Kong's indie and Canto-pop scenes. For those who want local talent with a feel-good mood, Subyub is your man.
Electriq Stage
Jacques Greene (8pm): You may recognise Jacques Greene as the nodding guy with glasses from Azealia Banks' 212 video. The Canadian DJ and producer also has his own thriving electronic music career, creating an eclectic mix of original songs, remixes, and collaborations, with big names in indie hip-hop such as Tinashe and How to Dress Well. With a sound that's been dubbed "house music for lovers", Greene's set promises to be among the most sultry at this year's festival.
Bicep (9.30pm): London-based, Belfast-born blogging/production/DJ duo Matt McBriar and Andy Ferguson made a name for themselves blogging the best in disco, Chicago house, Detroit techno, Italo and the like. They've also begun spinning their own sugary creations, including 2012's popular
Vision Of Love
, and this year's
Just
, which was voted one of the year's best tracks by the BBC Essential Mix group. They've also lit up the dancefloors at Coachella, Space in Ibiza, and XOYO in London.