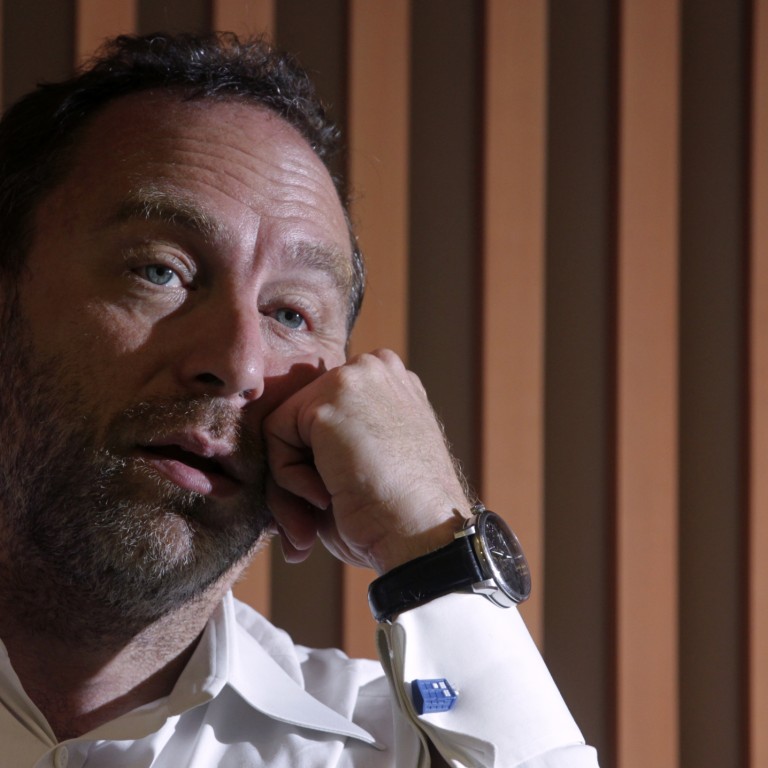 US cybersurveillance plans will spark legal challenges: Wikipedia pioneer
Wikipedia founder predicts wave of US Supreme Court challenges to government over online surveillance
While the White House gears up to reform US surveillance programmes, Wikipedia founder Jimmy Wales expects legal challenges targeting the United States intelligence agencies and the way they monitor online traffic.
"Now that [the existence of these programmes] has been revealed, we're going to see a lot of court cases filed, and I believe these will get docketed in the Supreme Court sooner rather than later," Wales told The South China Morning Post in an interview. He did not elaborate on whether there are certain legal efforts now underway.
"Wholesale collection of people's private data by the government, and the ability to look at that without a search warrant, is clearly very far outside American tradition," Wales said. "I would argue, it's unconstitutional [even] if it has not yet worked its way to a [US] Supreme Court case to determine that. But I expect that it will be found unconstitutional when it gets to that point."
The American internet entrepreneur, who co-founded the not-for-profit, collabouratively edited Wikipedia in 2001, spoke on the sidelines of the free online encyclopaedia's annual international user conference, "Wikimania". The five-day event, which was staged by website operator Wikimedia Foundation in Hong Kong for the first time, ended on Sunday.
At a press conference in Washington late on Friday, US President Barack Obama announced a four-step initiative to reform the country's surveillance programmes.
"I want to make clear once again that America is not interested in spying on ordinary people. Our intelligence is focused above all on finding the information that's necessary to protect our people and, in many cases, protect our allies," Obama said, according to a White House transcript of the media briefing.
He added: "It's true we have significant capabilities. What's also true is we show a restraint that many governments around the world don't even think to do, refuse to show. That includes, by the way, some of America's most vocal critics."
The US review was apparently prompted by revelations leaked a couple months ago to select media by Edward Snowden, the fugitive former US intelligence contractor who has successfully received temporary asylum in Russia.
In an interview with The South China Morning Post in June, Snowden alleged that hundreds of computers in Hong Kong and the mainland had been targeted by the US National Security Agency (NSA) over a four-year period. The Guardian and The Washington Post also reported Snowden's claim that certain US mobile network operators helped the NSA collect the phone data of their customers.
Wales said: "I do think that use of the internet for intelligence-gathering purposes is a legitimate thing to do. But I think there are right ways and wrong ways of going about it."
"I'm concerned about the scale and open-endedness of the kind of cyber-snooping we've been hearing about through these [US surveillance] programmes," Wales said.
"In the United States, we have a very strong tradition of civil liberties. At times, I would argue that these are the strongest in the world. But lately, I feel a little bit disheartened."
"So I think there's going to be some political shifts on [US surveillance programmes]. I hope we see significant change."
But when asked if Wikipedia could also serve as a platform for whistle-blowers to shed light on cyber-espionage and other wrongdoings," Wales said: "No, I don't."
"We're very focused on reliable sources and our entire infrastructure and community is built on transparency," he said. "I'm not saying it's a bad thing to have that [online platform for whistle-blowers]. I'm just saying we're not the right organisation to do that sort of thing."