LIFE
Get more with myNEWS
A personalised news feed of stories that matter to you
Learn more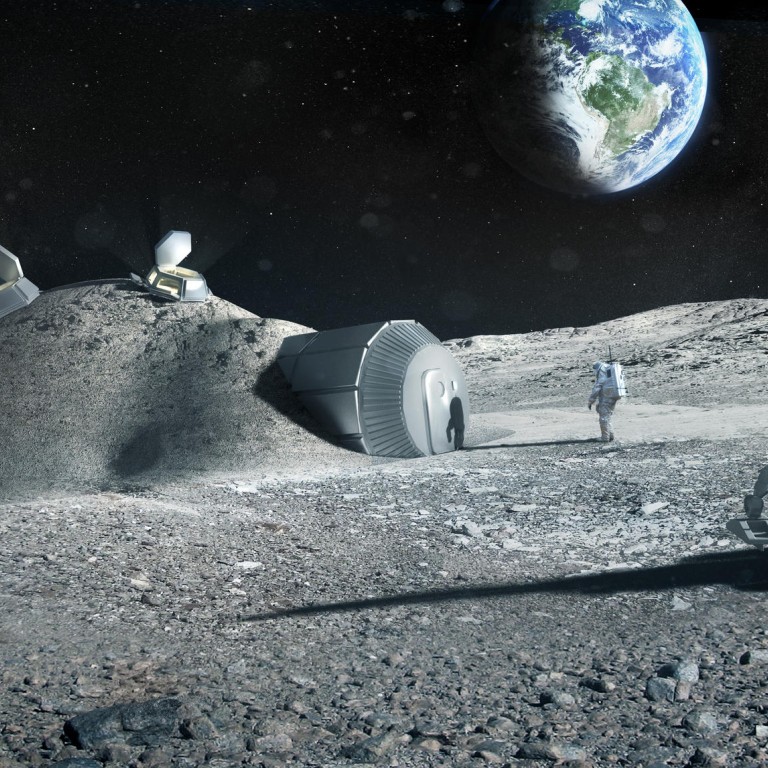 The key applications for 3-D printers will be in engineering, not the home
3-D printers will have their uses in the home. But some of the most exciting possibilities are out of this world, writes Jamie Carter
It's being hyped as the next big thing, but is 3-D printing really destined for our desktops? Far beyond the novelty plastic figurines that 3-D home printing promises, digital modellers equipped not just with liquid plastic, but with aluminium and titanium, are getting ready to kick-start a whole new industrial revolution where customised - even personalised - products become the norm.
This new era, experts say, will see aircraft, cars, houses and even parts for the International Space Station and future Nasa missions, produced when and where they're needed - and all by 3-D scanners and printers.
There's already a buzz - worldwide sales of 3-D printers are expected to grow 75 per cent next year, with a near doubling the following year. "The consumer market hype has made organisations aware of the fact 3-D printing is a real, viable and cost-effective means to reduce costs through improved designs and streamlined prototyping," says Kevin Curran, of the New York-based Institute of Electrical and Electronics Engineers.
Product designers and entrepreneurs now need only a 3-D scanner and basic skills in 3-D digital modelling - most of it based on existing templates - to knock-up designs and produce prototypes in the same day. In the 2-D world, that process can take months.
It has prompted technology analysts to speak of a "Universe of Things", and discuss concepts such as open hardware and democratised production. The theory goes that if we all have all a mini factory at home, we can do away with assembly lines, warehouses and global distribution networks; the logistics of world trade will be conducted not via cargo ships and planes, but over the internet. Why go shopping or even have an item posted when you can merely download the design and print it yourself?
In practice, that utopia is far off. For now, 3-D printers are expensive, messy and very limited in what they can produce. "Resin 3-D printers are difficult to use because you're dealing with liquid plastics and lasers, and it starts to get complicated," says James Woodcock, managing editor at industry publication , which is hosting a 3-D printing-focused conference at the International CES in Las Vegas next month.
"But we'll also see an explosion of filament-extrusion machines, which are no more hazardous than any other household item," he says.
One such machine is MakerBot's Replicator 2 desktop printer, a HK$17,000 product that can print 3-D models and - using its Digitizer scanner - replicas in a bio-plastic made from corn. MakerBot's website
thingiverse.com
lets users upload scans.
But downloaders face some limiting factors: all the extruded 3-D models are monochrome, and a maximum of 20cm in size.
So for now, 3-D printing at home is an expensive and limited novelty. "The more likely route is for people to go online and use an interface to personalise a product, then have it printed out and posted to you," Woodcock says.
That's the thinking behind Project Ara, collaboration between 3-D Systems and Google-owned Motorola Mobility, which will offer anyone the chance to go online to customise a modular smartphone, which will then be 3-D-printed and posted.
This kind of on-demand printing relies on the creation of a continuous high-speed 3-D production platform, but it also pioneers printing with conductive inks for Wi-fi, 3G and LTE antennas. It's typical of what we can expect to see in the future.
"Eventually, the technology will allow anyone to print out their own smartphone at home, but how many people actually will?" Woodcock says. "How many people fix their own cars? We all could, but we don't."
Hewlett-Packard recently became the first big 2-D printer brand to announce that it would enter the desktop 3-D printer market next year, which could speed up the arrival of personal manufacturing. But where this disruptive technology is really making its mark is in industry.
"A lot of the hype is about the machines, but that's only half the story," says John Oliver, marketing director at Glyndwr Innovations, a British company that designs and manufactures precision parts and optics for major aerospace and medical companies. "Without the expertise and the knowledge to design the software and the parts, it's going to fail."
This is 3-D printing in metals, where the precision of the machines means zero wastage. This allows designers to upgrade from aluminium to expensive and far lighter titanium, while preserving the unit cost.
That's perfect for the aerospace industry, but there's more to it than weight. "You can design-in voids and cavities to make parts lightweight, but you still have to bolt things, fasten things and weld things," Oliver says. "The clever part is to use 3-D modelling to make one big component instead of 20 or 30 small components that have been fastened together."
Consequently, there's a revolution in how designers must think. "Engineers design for manufacture, which involves a lot of limitations," says Ian Baker, principal engineer at Glyndwr Innovations. "With 3-D printing, a lot of those limitations go in the trash. Anything that can be designed can now be produced."
That applies to construction, where rapid mass-production of personalised, customised houses is on the horizon. Pioneered by Italian engineer Enrico Dini, "contour crafting" has a giant 3-D printer robotically construct a building using fine layers of concrete. It's essentially a huge inkjet process.
"If you could drop a frame system in a really enclosed space - say, in a city - and be able to build a structure where you wouldn't otherwise be able to get the material into, then it could be handy," Woodcock says. "At the moment the structural integrity isn't there, but it's only a matter of time."
Gravitational integrity is on the mind of architect Norman Foster, whose practice has been exploring the possibilities of using 3-D printing to construct a moon base.
Part of a European Space Agency project, the radical thinking is a response to space exploration's most expensive problem; how to transport supplies and raw materials to spacecraft and, eventually, to distant colonies. Using regolith (moon dust) as building matter, the practice has designed a theoretical lunar base at the South Pole to house four people all protected from meteorites, gamma radiation and high-temperature fluctuations.
It's built by a robot-operated 3-D printer layering regolith over a temporary inflatable dome; the result is the ultimate eco-house.
Printing in 3-D is also very much on the minds of Nasa, which has commissioned start-up Made in Space to develop a 3-D printer capable of operating in the zero gravity of the International Space Station (ISS). "Imagine an astronaut needing to make a life-or-death repair on the ISS," comments Aaron Kemmer, CEO of Made in Space. "What if the parts could be 3-D printed when they needed them?"
Made in Space hopes to e-mail spare parts to the ISS crew from next year, when a second 3-D printer will be on-hand to - perhaps unsurprisingly - print-out spare parts for the first machine if it gets broken.
It brings-up the spectre of a 3-D printer replicating itself - a kind of self-perpetuating process reliant only on raw materials found both earth and beyond.
Flexible and easy 3-D printing at home is likely to be decades away. For now, this third industrial revolution is about personalisation, precision and efficiency, and on the very grandest of scales.
This article appeared in the South China Morning Post print edition as: Send in theclones