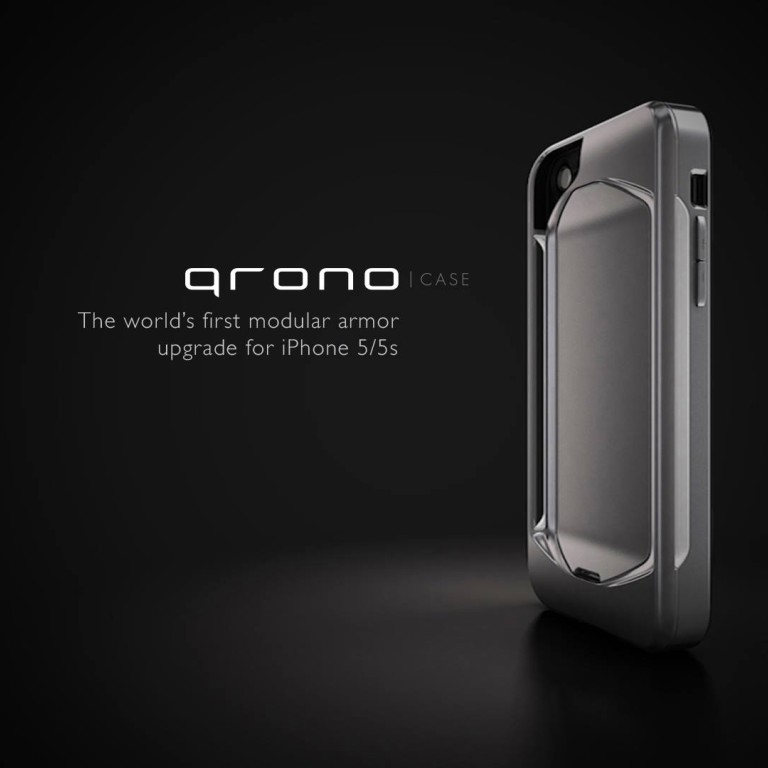 An iPhone case from 'the most famous design studio in Asia'
Mike Chan's bold goal is to turn his new startup into a powerhouse of Asian design - and his first product is the qronoCase
Mike Chan, an American of Cantonese descent, dreamt of becoming a conceptual designer from an early age.
He achieved that dream over the course of seven years spent at Honda R&D production and advance design studios, designing some of the Japanese automotive giant's most famous powersports products.
Now, Chan has relocated to Taiwan and is applying the lessons he learned from designing cars and motorcycles in pursuit of two new goals – crafting the world's finest mobile accessories and molding his startup company, qrono Inc., into the best design studio in Asia.
"When people think of high-end design, they usually think of American or European products," Chan says. "They find 'Made-in-China' designs quite cheap and low-quality."
Chan plans to change public perception with qrono Inc.'s first product – a sleek and sophisticated iPhone case that boasts a look reminiscent of an automobile with a design "focused on optimising user experience by using the best-quality materials and high-precision manufacturing processes."
Dubbed the
qronoCase
, Chan's creation is a far cry from the cheap bumpers and felt bags that many iPhone owners slip their phones into.
Boasting an premium aluminum exterior that has room for storing credit cards and headphones, a 3-piece protective silicone interior, game pad inspired sidegrips and an elastic strap system with sliders that are designed to comfortably fit many different hand positions, the qronoCase boasts more functions than one would expect from a smartphone protector – a decision that Chan says is intentional.
"An iPhone case is a relatively simple product, but design-wise, there are many creative solutions and things you can do with it," Chan says. "Creating a pretty design just makes people like the product, but if you can make that design highly functional as well, then you've got a great product that people will love."
Originally inspired to create the qronoCase after he moved to Taiwan two years ago and saw the popularity of phone cases in Asia, Chan started an Indiegogo fundraising campaign and entered into negotiations with Taiwan's Scott Miau, Vice President of MiTAC Inc. and Chairman of ONSYS, two local technology companies. qrono Inc. was born soon afterwards.
The qronoCase is currently in production and available for pre-order online for 199 US dollars (HK$ 1,543), with a slated release date for online retail giant Amazon in mid-January.
"We've been taking orders online and talking to plenty of people in Asia, Europe and the US," Chan says, adding that the sky's the limit as far as qrono Inc.'s business expansion is concerned. "In the future, we plan to go beyond iPhone cases and create other products with the same passion and creativity. We definitely aim to be an international company."
Chan hopes that qrono Inc.'s products will appeal to a market of consumers who are looking for function and style that goes beyond traditional plastic fare and name brands.
 
"I'll probably be in Asia for at least ten more years, because the design and manufacturing scene here is just much more dynamic," he says. "I want qrono Inc. to become the most famous design studio in Asia. This is a dream that may take a whole lifetime to achieve along with lots of hard work and sacrifices, but I'm ready."
For more information, visit the qrono Inc. website and Facebook. View the qronoCase product demo here.