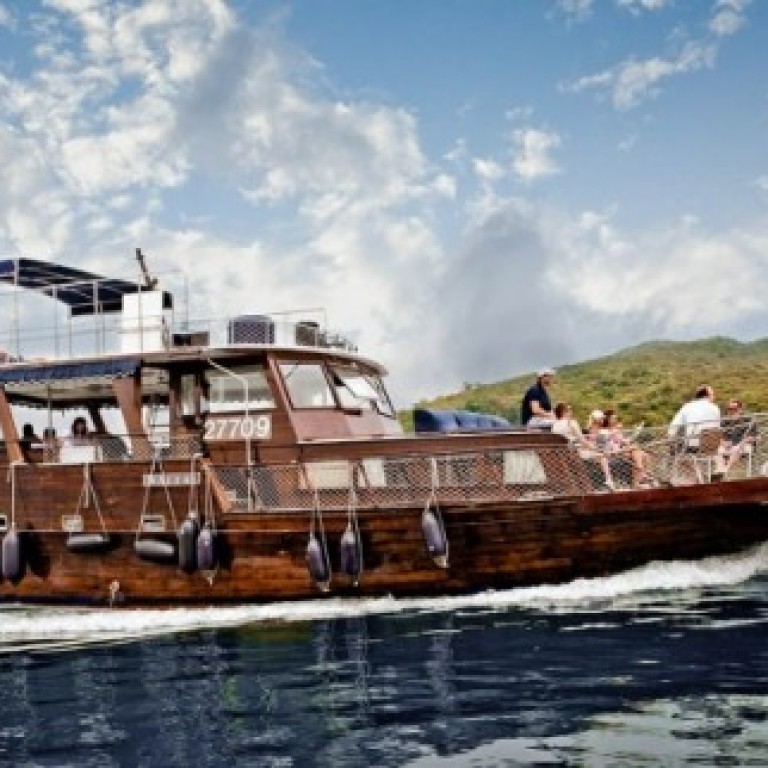 Hong Kong app takes the pain out of arranging a junk party
Booking a junk trip should be as easy as booking a hotel online, says the co-founder of Junks.hk app.
Junk parties are one of Hong Kong's great pastimes. Rent a boat, load it with food, beer and 30 of your closest friends, and spend the day or night cruising around the city's spectacular beaches. But actually organising and booking a trip is no walk in the park, as most of the providers who run the boats are stuck in the 20th century.
Start-up
Junks.hk
aims to bring the city's junk party industry up to speed.
"It's so much fun to be on one of these, but why is it so hard to actually get on one in the first place?" founders Benjamin Hadfield and Matt Nodurfth thought to themselves before coming up with the idea. Prior to starting Junks, New Zealander Hadfield worked in operations and client management at a large shipping company, while American Nodurfth was a software engineer. The two created Junks as an online marketplace where anyone can easily book a boat for the day.
Renting a junk for a party usually starts with word-of-mouth recommendations or a Google search. Once a provider is found, there's no simple call-to-action to instantly find out whether a boat is available on the website.
"They ask you for all your personal details, then take you through a seven-step process, which ends with them saying, 'We're going to look into this to see if we can find a boat for you'," Hadfield says. The alternative is a cold call.
"Booking a junk party should be as easy as booking a hotel online. You shouldn't have to call anybody," Nodurfth says. "It's not groundbreaking. It should exist. That's why we did it."
Junks.hk
simplifies the booking and planning process by simply asking users what date they want to rent a boat on. A list of available junks is returned, allowing the user to choose between the day or night shift and see which slots are free. The full price is listed up front, ranging from HK$4,000 to HK$10,000.
Customers can choose extras including catered food and craft beer.
Junks.hk
is targeting individual boat owners to add their junks and create an Airbnb-style open platform.
Less than two months after its launch, the duo say their start-up is already breaking even. Junks takes a commission on each trip, which is included in the displayed price. Hadfield and Nodurfth say they are open to outside investment from someone with expertise in the field, who can help them get into the public eye.
The rainy season is coming to an end, and peak junk party season begins in July. Before then, Hadfield and Nodurfth plan to roll out more features for better customer experience. The first is user reviews, which will help keep up standards and weed out bad boats.
Another priority is group payments. Hadfield says one of the biggest pains is a single person trying to get everyone at the party to chip in. "We are asking customers to make quite a large investment on our platform," he says. "The key for the customer is how do they get their money back from their friends?"
Group payments will take away the initial risk and help them manage it by collecting payments on behalf of their friends and other guests.
Once Junks gets to the point where it can sustain itself, Hadfield and Nodurfth are looking to branch out into other event bookings, such as trams. They say they could adapt the technology to tram parties. Direct venue booking is also in the pipeline.