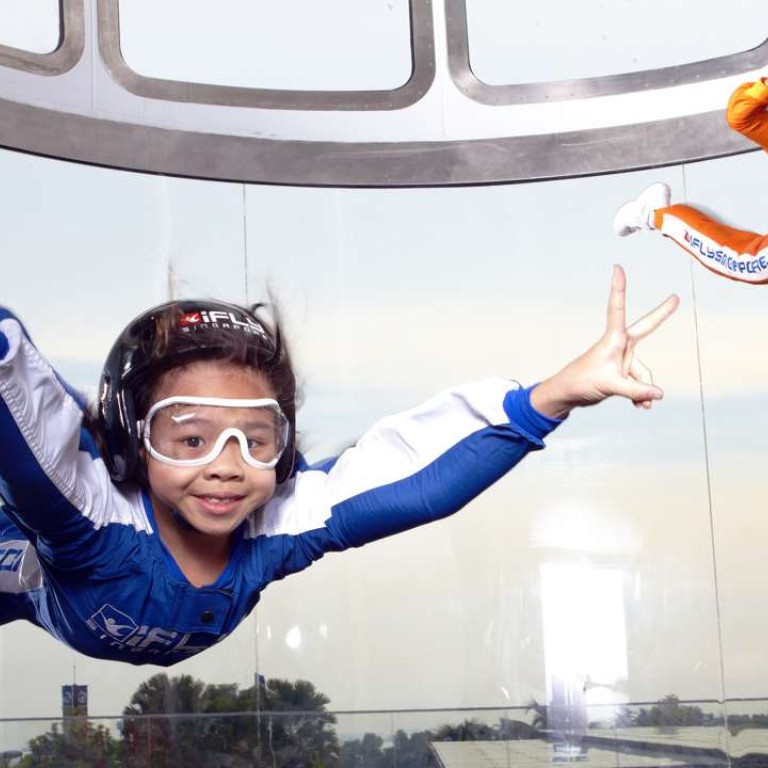 Singapore gets the jump on Hong Kong with its first bungee tower opening this year
City state hopes to grab a share of youth tourism market by positioning Sentosa as adventure destination; holiday island already has indoor skydiving, zip line and other adrenaline rushes
Thrill seekers will soon have another reason to visit Singapore, with a bungee jumping tower set to open there later this year.
The 50-metre tower will feature side-by-side bungee jumping, giant swings that will reach speeds of over 100km/h, and the world's first commercial vertical skywalk – where you literally walk down the shaft of the tower.
Those who aren't looking for an adrenaline rush can simply walk along its sky bridge and admire the view.
The Bungy Tower will be operated by AJ Hackett International, which operates skywalks and bungee jumps around the world. Construction is under way.
"We believe that AJ Hackett Sentosa will add to the vibrancy and excitement at the Siloso Beach by giving access to unprecedented thrills in Singapore," says Susan Ang of the Sentosa Development Corporation. The company hopes to position Siloso as a destination for the young and trendy from Southeast Asia and beyond, she says.
Sentosa, a popular island resort in the city state, is already home to attractions such as indoor skydiving, zip lining and the Skyline Luge, where riders navigate their way down a 650-metre trail on a luge.
Meanwhile, a decade after the world's highest bungee jumping facility opened in Macau, it's an attraction still not on Hong Kong's radar.