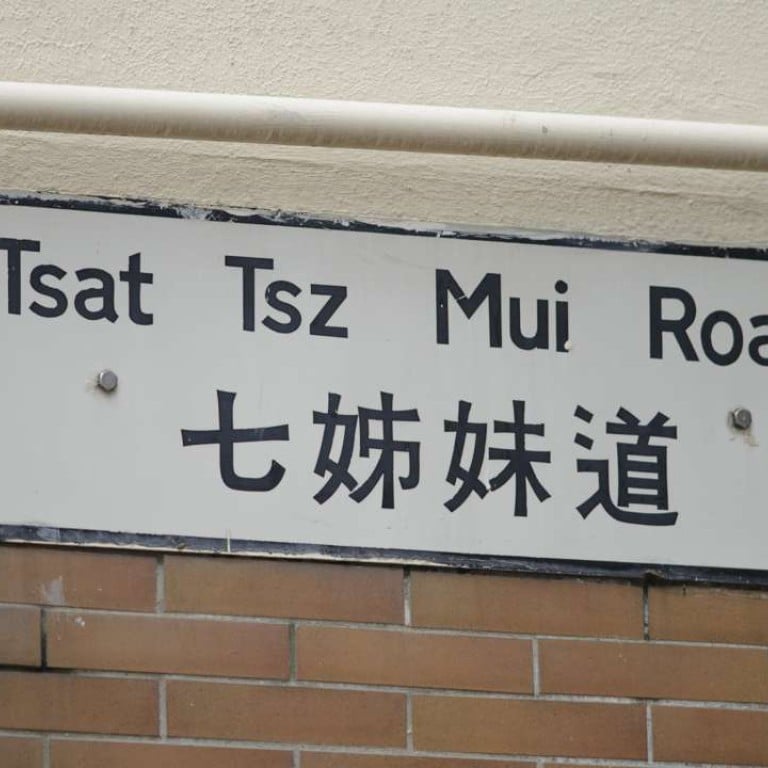 Stories behind Hong Kong street names: the haunting past of Tsat Tsz Mui Road
Tsat Tsz Mui means Seven Sisters. But who were these sisters? Read on for a tale of chastity, group suicide and mysterious boulders
Tsat Tsz Mui Road is now home to a cluster of office and residential buildings, shopping malls and restaurants. But the street, once a tranquil beach, has a mysterious past. Tsat Tsz Mui Road, literally means seven sisters road in Chinese. So who are these seven sisters?
According to the urban myth, seven girls used to live in the area. They vowed never to get married and tied their hair into buns, a ritual that marked them as spinsters and made a pact to be sisters for eternity.
But soon after, the family had the third eldest sister bethrothed. Unwilling to break the vow, she decided to kill herself. When the sisters found out about her plan, they decided to all commit suicide, jumping into the sea while holding hands on the day before the wedding.
There were contradictory rumours about whether or not their bodies were found. But the next day, seven boulders, each shaped like a woman, appeared along the coastline. According to older residents, those seven boulders indeed existed, and were visible during low tide before the entire area was reclaimed. Thus, the east of North Point used to be known as Seven Sisters District.
The story doesn't end here. A swimming shed was built in 1911 and became instantly popular. However, it was thought to be haunted by the ghosts of the seven sisters, and there were frequent tales of male swimmers drowning nearby.
Lok Fu, corner of Kowloon that encapsulates Hong Kong's history
The swimming shed was destroyed when Japanese soldiers landed on the shore in Tsat Tsz Mui. The Seven Sisters village was gradually replaced with public housing estates and industrial buildings. The only remaining construction that still reminds people of this urban tale is the Tsat Tsz Mui post office. So we can no longer check out the Seven Sisters boulders or take a dip in the haunted waters.