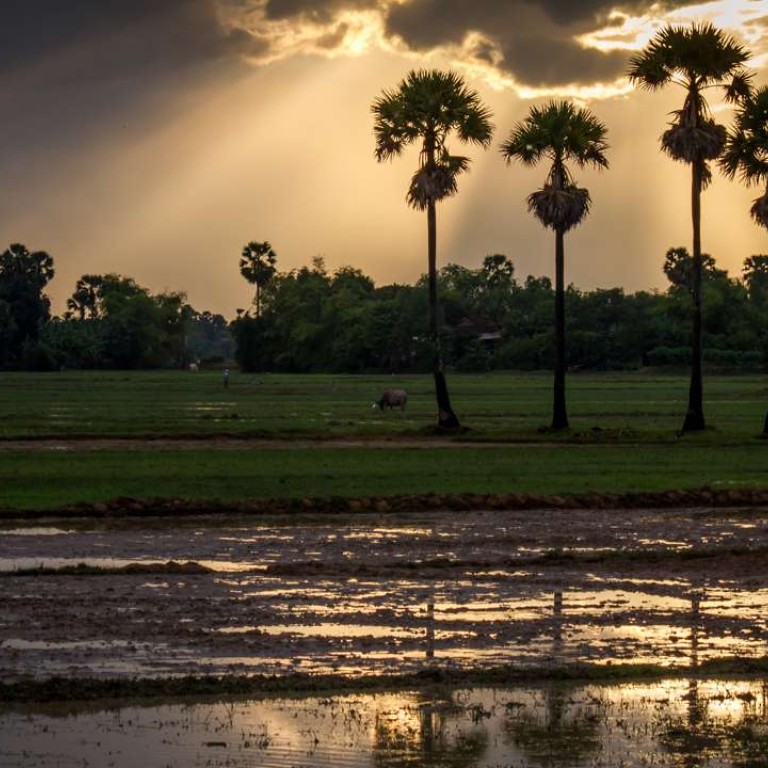 Asia's award-winning ethical holidays are world-beaters
The 2016 World Responsible Tourism Awards winners have been announced and Asian tourism experiences have received top accolades, including joint overall winner. Here are six Asian getaways that allow you to give back
While ecotourism is a phrase that has been bandied about for the last decade, it has become the chosen form of holidaying for the younger generation who are seeking out authentic experiences over the beach and package holidays preferred by their predecessors.
"Cultural experiences reign over partying," says James Dion, National Geographic's sustainable tourism programme manager, referring to millennial traveller trends.
"They're not so much leisure travellers as people were before," he adds. "They're more part of the experience economy. Authenticity sells and can bring benefits to people and a place." Catering to this thirst for the authentic, Asia has become a hotbed of eco offerings.
However, as with all fads, the buzzword has been attached to projects that have negative impacts on the environment and communities they claim to serve, making it vital that travellers do their research.
"Look beyond the pretty pictures to what benefit model lies beneath," advises Alison Curry, sales and marketing adviser for Cambodia's Sam Veasna Center, which scooped gold in the
World Responsible Tourism Awards'
Best Contribution to Wildlife Conservation category.
Below we take a look at this year's winning destinations in Asia, as well as a few new ethical holiday experiences for 2017.
Lemon Tree Hotels, India
Being crowned joint overall winner and gold in the best accommodation for responsible employment, Lemon Trees Hotels is India's third largest hotel chain, with 29 hotels across 18 cities and more than 3,200 rooms and 3,500 employees.
Putting inclusive employment at the heart of operations, Lemon Tree has been actively employing people with disabilities and those from socially and economically disadvantaged backgrounds. Currently 13 per cent of employees have disabilities, with about 450 people being hearing and speech impaired, orthopedically handicapped or having Down's Syndrome. A further 470 employees are from marginal areas, widowed, abandoned or battered women, or from families below the poverty line.
"We believe people with disabilities, which can be physical, social or economic, leading to an opportunity deprivation, must be provided the same opportunities as others to realise their full potential and live with dignity," says Aradhana Lal, vice-president of sustainability initiatives at Lemon Tree Hotels.
lemontreehotels.com
Sapa O'Chau, Vietnam
As Sapa's popularity started to rise, so did the number of facilities catering to visitors' needs. However, rather than benefiting the ethnic minorities that inhabit the remote mountainous region, foreigners and Vietnamese cashed in instead. "The locals do not benefit much from the large number of tourists," says Shu Tan Thi Su, founder and director of Sapa O'Chau.
In 2009, she started the first ethnic minority homestay in Sapa, going on to found Sapa O'Chau Cooperative in November 2011, with the aim of giving ethnic minorities an education and sustainable careers. This has evolved into a series of homestays, treks and the launch of grassroots businesses.
"Because Sapa O'Chau is owned and run by ethnic minorities it is an organisation that is culturally sensitive, working to improve living conditions for the Hmong, Dao and other minority groups without losing their cultural identity," adds Shu, whose initiative won silver in the Best for Poverty Reduction and Inclusion category at the World Responsible Tourism Awards.
sapaochau.org
Misool Eco Resort, Indonesia
This exclusive private dive island, which doubles as a conservation centre, secured silver in the Best Contribution to Wildlife Conservation. Located 165km from the nearest port in a 1,220 sq km marine protected area, which Misool helped to create, the eco resort's main aim is to work with communities in the area to protect the environment, which was plagued by overfishing, logging, mining and shark finning. Launched in 2010, fishermen have been educated on the importance of the species and how tourism can provide them with a more sustainable income. A ranger patrol has been recruited and fishing exclusion zone enforced to create a new lease of life for residents and an enchanting experience for guests, thanks to the tropical getaway the island offers.
misoolecoresort.com
Sam Veasna Centre, Cambodia
Cambodia has an abundance of endangered flora and fauna, and in 2003 the Wildlife Conservation Society set about trying to save these species, mainly birds, while educating the impoverished communities that live alongside them.
In 2006 the Sam Veasna Centre was set up on the edge of the Tonle Sap Lake in Siem Reap, and a series of birdwatching tours were launched to spot such rarities as Bengal floricans, giant- and white-shouldered ibis and several species of vulture.
Starting with one community, the centre educated villagers on the importance of preserving rather than poaching wildlife, as well as training locals to be guides and operate homestays. It now works with eight communities across the country, and at the start of 2016 extended its operations to cover more wildlife and nature.
"We have seen and monitored significant success in species stability and growth, reduction in deforestation and habitat loss, an improvement in community welfare, and a change in attitude, where communities start thinking like conservationists," says Curry.
samveasna.org
Bagan Community Experience, Myanmar
When the 6.8-magnitude earthquake hit central Myanmar in August, it killed four people, damaged dozens of Bagan's ancient structures, and devastated many communities in the area. In a bid to help those villages, Intrepid Travel teamed up with ActionAid Myanmar, and on October 1 launched a special tour taking travellers to remote villages.
As part of the six-hour trip, visitors travel to the undeveloped town of Kyunkalay to see how responsible tourism can help improve infrastructure and living conditions. Here, they meet with village leaders and enjoy lunch in a family house to learn about local traditions before taking a trip to the market and then a boat ride across the Irrawaddy River.
"This is a great way for travellers to learn more about the country, while providing communities with a sustainable income," says adventure travel agency Peak Myanmar general manager, Lee Sheridan who worked on the programme.
urbanadventures.com
Banteay Srei, Cambodia
"There is so much more to do than visit the temples here," says Saloth Eng, a German international cooperation advisor who has spent almost two years working with communities in the Siem Reap district to develop eco and community-based tourism initiatives.
Most famous for the ancient Banteay Srei Temple, which sits about 30km from its big sister, Angkor Wat, the small district offers views of Cambodia's vibrant countryside, untouched nature, farming communities and a chance to sample the gentle pace of rural life.
Launched in October, with the aim of tempting visitors to Siem Reap and the temples of Angkor to extend their stay and explore the surrounding province – one of the poorest in the country – villagers have spruced up their homes to welcome guests, opened up their farms and businesses and compiled a map and itinerary of activities that tick every box for those wanting to get a taste of true Cambodian life.
visitbanteaysrei.org
For a full list of this year's winners of the World Responsible Tourism Awards, sponsored by Belize, visit: responsibletravel.com/awards