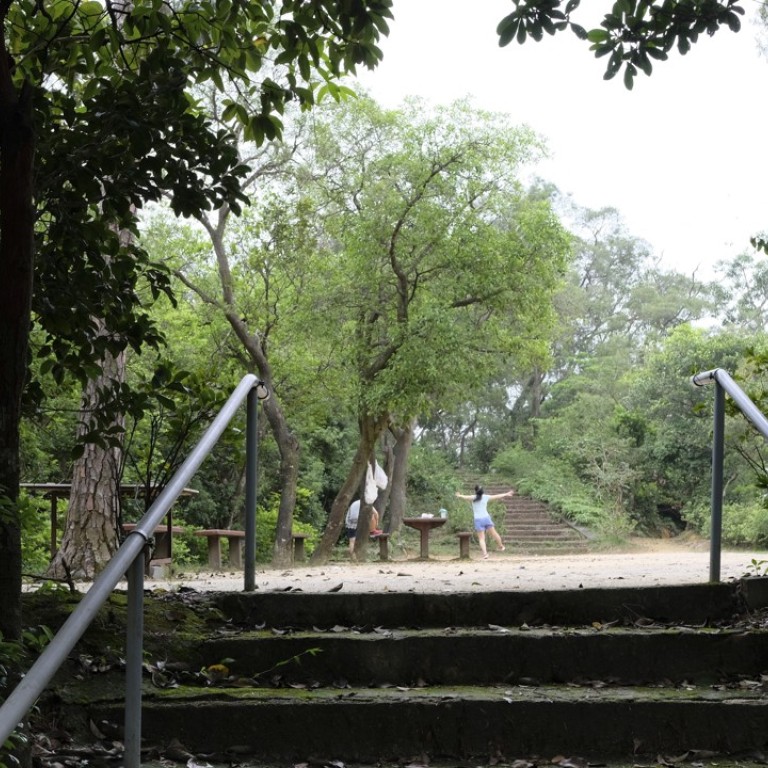 A well-kept Hong Kong secret: the guerilla gardeners who tend its morning walkers' gardens
Set up in the 1960s and '70s in country parks by nature lovers looking to escape the urban sprawl, about 20 of these gardens remain, still tended by the now elderly guerilla gardeners who created them
Apart from concrete and stone pathways, there are few man-made structures in Hong Kong's country parks. Some public facilities have been introduced, such as shelters, barbecue areas and campsites. Then there are features that predate the Country Parks Ordinance – the "morning walkers' gardens", tended by so-called guerilla gardeners.
These small, cultivated spaces nurtured in the wilderness sprouted up in the 1960s and early '70s, coinciding with rapid expansion of the city's manufacturing economy and population. To escape the urban sprawl, nature lovers sought solace in the wooded hills, taking predawn walks before the workday began. Areas along popular paths were cleared by these morning walkers that became sanctuaries for rest, shelter and like-minded company. The little Edens became a home from home.
Morning walkers' gardens are easy to spot because they tend to share certain characteristics: a makeshift shelter, maybe simply a tarpaulin propped up with bamboo; mahjong tables and plastic chairs; and a concrete stove, used primarily for boiling spring water for tea. Some have storage areas, fish ponds or concrete benches embedded with colourful, patterned tiles, Chinese inscriptions are painted or carved into slopes. Trees, shrubs and orchids grow in pots hanging from trees.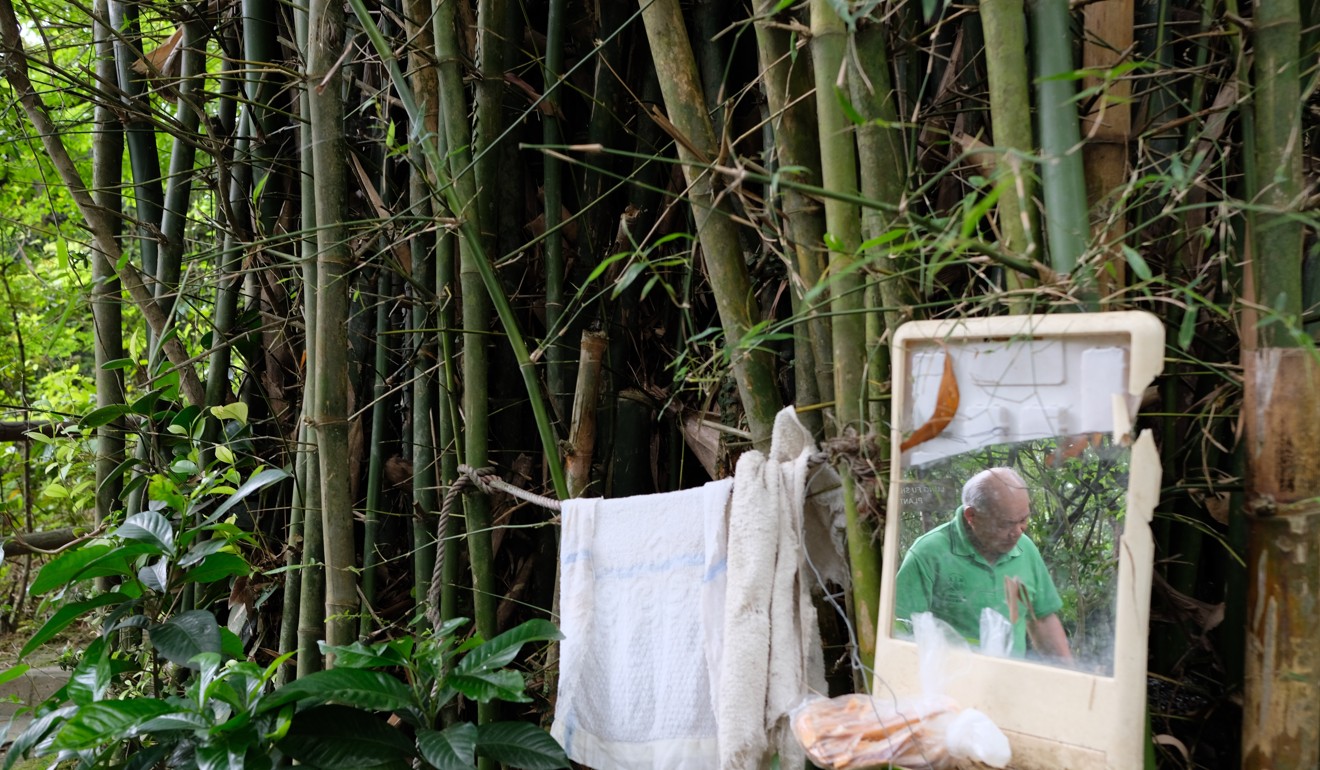 There may also be a space for practising tai chi or badminton, while some gardeners have erected parallel bars or lugged up cast-off exercise bikes. The original guerilla gardeners are now elderly, but their interest in a healthy lifestyle began long before the fitness fad of recent years emerged.
Although the government enacted the Country Parks Ordinance in 1976 to protect Hong Kong's countryside from unauthorised occupation and development, many existing morning walkers' gardens survived. Only those that already been abandoned were quickly demolished.
Today, there are estimated to be about 20 active morning walkers' gardens scattered throughout Hong Kong's country parks, which occupy more than 40 per cent of the land mass. They vary in size from as small as 50 square metres to 3,500 square metres.
The gardens are tolerated, although with conditions attached, and if users do not comply the authorities will not hesitate to dismantle these havens.
Under Agriculture, Fisheries and Conservation Department regulations, existing facilities in the gardens cannot be expanded. The areas must be kept clean, and repairs of existing facilities must be carried out whenever necessary to avoid harming other park users. The costs of repairs must be met by the guerilla gardeners themselves. Fires can only be lit in specified areas, to prevent hill fires.
Guerilla gardeners generally comply with these rules in order to maintain a good relationship with country park officials.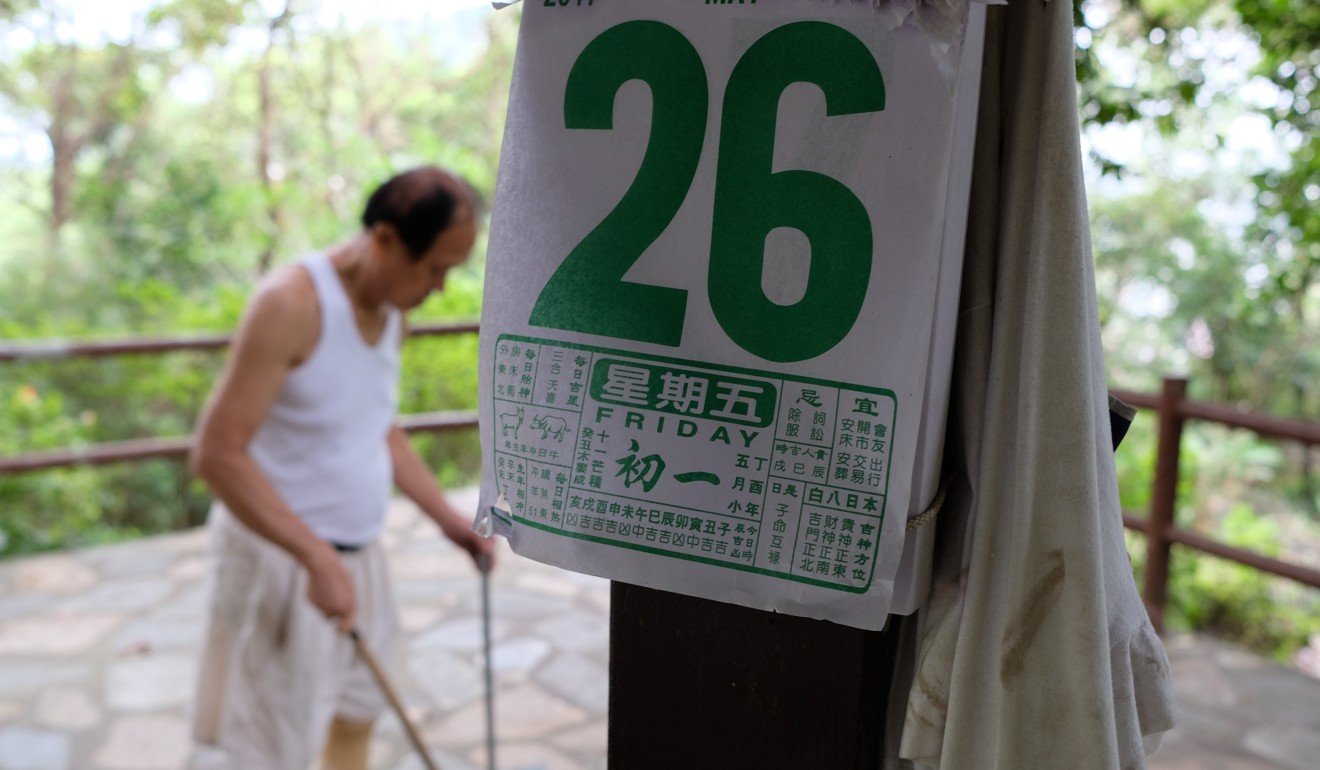 That guerilla gardeners tend to regard their rural hideouts as paradise –
leyuan
in Cantonese,
le
being happy and
yuan
meaning an enclosed plot of land – is reflected in some of the names given to them.
Examples include Fool's Paradise, in Kam Shan Country Park in Kowloon, and Long Live Paradise, on the boundary of Ma On Shan Country Park in the New Territories. On Hong Kong Island, there is a Friendship Terrace in Tai Tam Country Park. Some, however, are nameless.
The morning walkers who have grown old with their gardens have a sense of belonging and "ownership" of their rural retreats. Rain or shine, they'll visit daily at the crack of dawn, even when there's a typhoon. In one garden, there is even a shaving mirror hung on a bamboo bush – a sure sign of regular use.
Although morning walkers' original intentions were to have a peaceful place for themselves and other regulars to enjoy recreational activities, they maintain the gardens with the enjoyment of other park users in mind.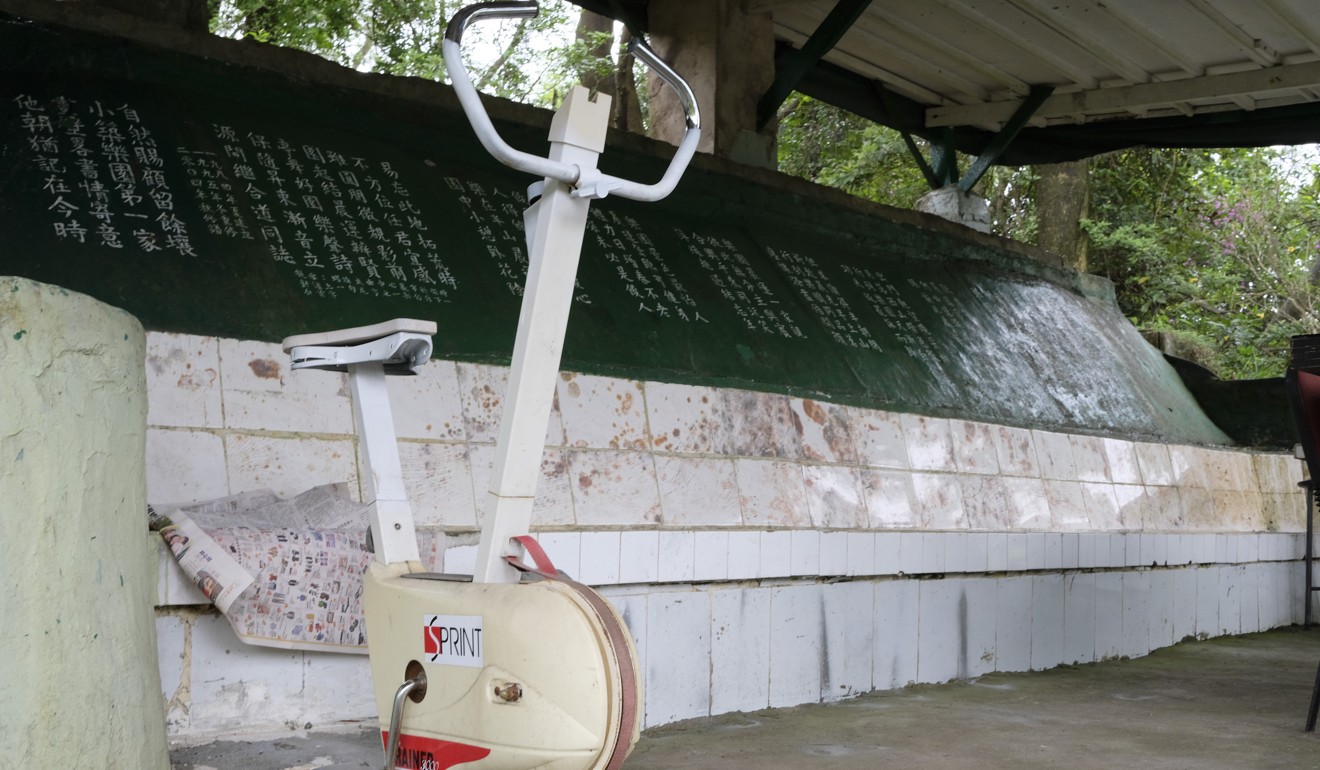 "We are not interested in having exclusive property rights to the garden," says one elderly morning walker at Fool's Paradise, who asked not to be named. "We cannot fence it off. This is a country park, so the garden has to be open to everyone. We offer tea and a place to rest for hikers or walkers who stop by."
Mr Leun, a Friendship Terrace regular, welcomes me warmly as I climb the steps, and offers me a cup of hot tea and biscuits. According to Leun, the garden was founded in the '60s. Its name, and that of one of the first morning walkers who found peace here, is artfully carved on a cement slab, the paint recently retouched (as requested by park officials).
As we chat, Leun exchanges pleasantries with walkers on the trail below. A few come up to say hello before going on their way, evoking feelings of familiarity and friendship, and confidence that the woods are a safe place to walk.
According to Briton Richard Reynolds, who has promoted the concept of guerilla gardening since 2004 in London, the term may have been coined a decade after Hongkongers took up the habit – in 1973, by the Green Guerillas, a grass-roots movement based in New York. The phenomenon can also be found in Australia, New Zealand, the US, Japan and Singapore.
It's classified as a form of guerilla urbanism, or DIY urbanism, which refer to attempts outside the formal planning process to alter urban spaces in a creative way. It involves "bombing" small urban spaces with anything from graffiti and paint to furniture and seeds, in order to improve their appearance.
Hong Kong's newest guerilla garden is probably in Lung Fu Shan Country Park on Hong Kong Island, which was only designated a country park in 1998. This space is unique for its Chinese herbal garden managed by the Lung Fu Shan Morning Walkers' Association. It is a registered society with a committee comprising morning walkers, including the garden's founders, Chan Siun-kuen and Lam Piu.
With the support of the government, the Central and Western District Council, and the University of Hong Kong's School of Medicine, Chinese herbs are grown in a section of the garden for cultural heritage and educational purposes. (Regulars originally also grew vegetables, but stopped doing so at the request of the authorities.)
Growing Chinese herbs was Chan's idea because they have a special meaning to him. "Back in the village in China, where I grew up, my family had a cow we depended on for our livelihood. One day the cow fell ill and was at risk of dying, but it pulled through when my father fed it a particular kind of Chinese herb. The cow survived and because of that the family managed to survive during those difficult years," he says.
"We want to turn Lung Fu Shan Country Park into the first of its kind in Hong Kong – a country park that integrates ecology, heritage and Chinese medicine."
Other heritage features of Lung Fu Shan include the Pinewood Battery, an early 1900s grade two heritage site; the ancient Pik Shan Trail; and the 1903 Victoria City boundary stone. The committee members are in the process of registering the association as a charity so they can receive donations and hire staff to improve the day-to-day care and maintenance of the garden.
Critics may see morning walkers' gardens as illegal structures and argue that they should be demolished. However, they add value for those who use the country parks for leisure, and have become an integral part of Hong Kong's landscape.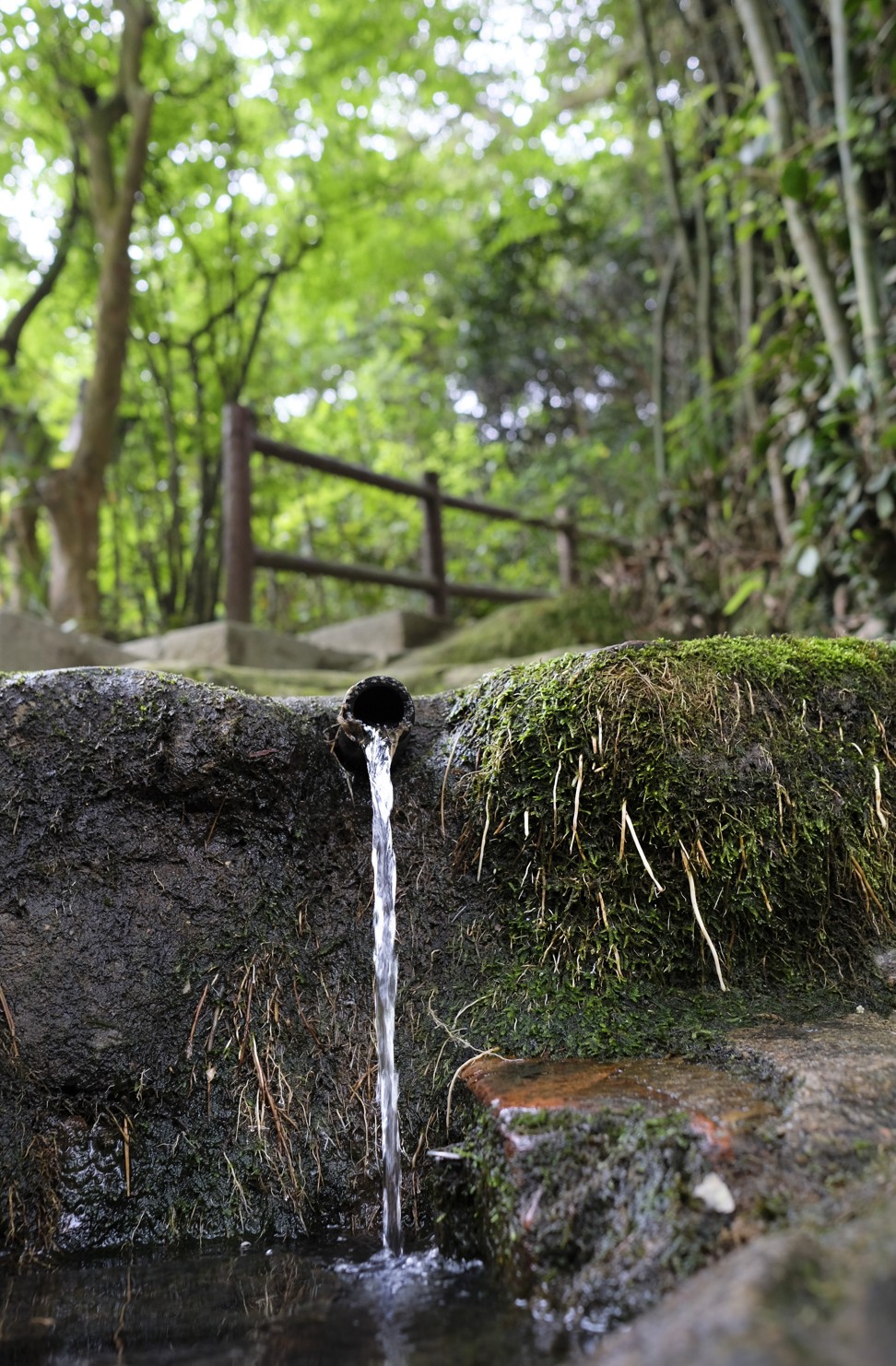 The civic-minded guerilla gardeners offer walkers friendly company and a cup of tea in their little oases along the trails. Lung Fu Shan's garden even has a rack of umbrellas hanging in the bushes that hikers can take if they are caught in a downpour. The gardens, and their elderly gardeners, contribute to the uniqueness of the country parks.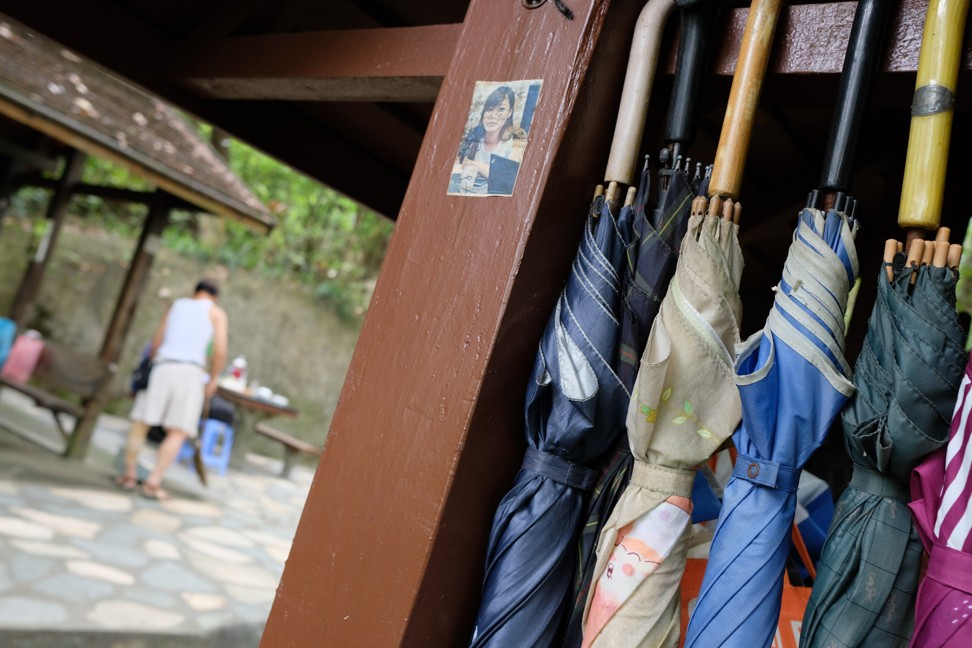 How much longer they will exist is questionable, since many of the morning walkers are growing old. A few of the gardens are badly in need of repair and additional facilities. Walkers from Fool's Paradise have asked the authorities for a shoulder rotator; those at Health Paradise want a staircase repaired; and Friendship Terrace regulars are asking for the mountain trail leading to the garden to be made safer, especially for elderly folk. Some need advice on how to keep the gardens tidy.
Chinese herbal garden's guerillas, meanwhile, want to build a higher fence to stop wild boars from entering and destroying their plants.
At Friendship Terrace and the Lung Fu Shan Chinese herbal garden, there is also a need to enhance their recreational, artistic, and even educational value for others. To achieve this, the government could incentivise NGOs to become involved in the gardens, facilitating the participation of morning walkers.
Holvert Hung is a teaching assistant at the department of real estate and construction at the University of Hong Kong