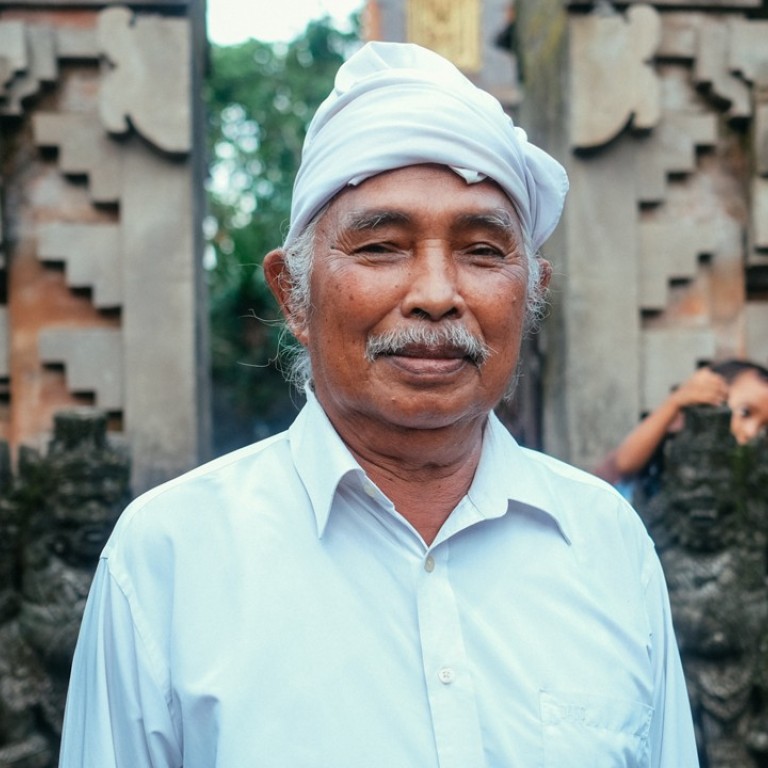 Mount Agung's eruption is in the lap of the gods for Bali's Hindu population
Since the volcanic alert, the Balinese have been praying for the safety of those who live near the 'mother mountain', the most sacred peak on the island and pivotal to its Hindu culture
For the local Hindu population of Bali, the smouldering volcano that has led to the evacuation of thousands of villagers is more than just a geological event.
For weeks since tremors were first detected in early September, millions of Balinese have been tirelessly coming together in prayer in the hope of calming the "mother mountain".
Bali's governor, I Made Mangku Pastika, was seen praying among dozens of Hindu worshippers at the Besakih temple last week, just a few kilometres from the crater of Mount Agung and within the officially declared no-go zone. The temple was briefly reopened by local officials, who deemed it necessary for prayers to be held there.
Priests have also been photographed holding prayers and taking offerings to the holy mountain top, standing before a white plume emitting from the crater, prompting both criticism and support.
"Mount Agung is the centre of everything for the Balinese people, the place where the gods live," says Jro Mangku Made Gudug, a Hindu priest, when asked why the mountain is considered the holiest in Bali.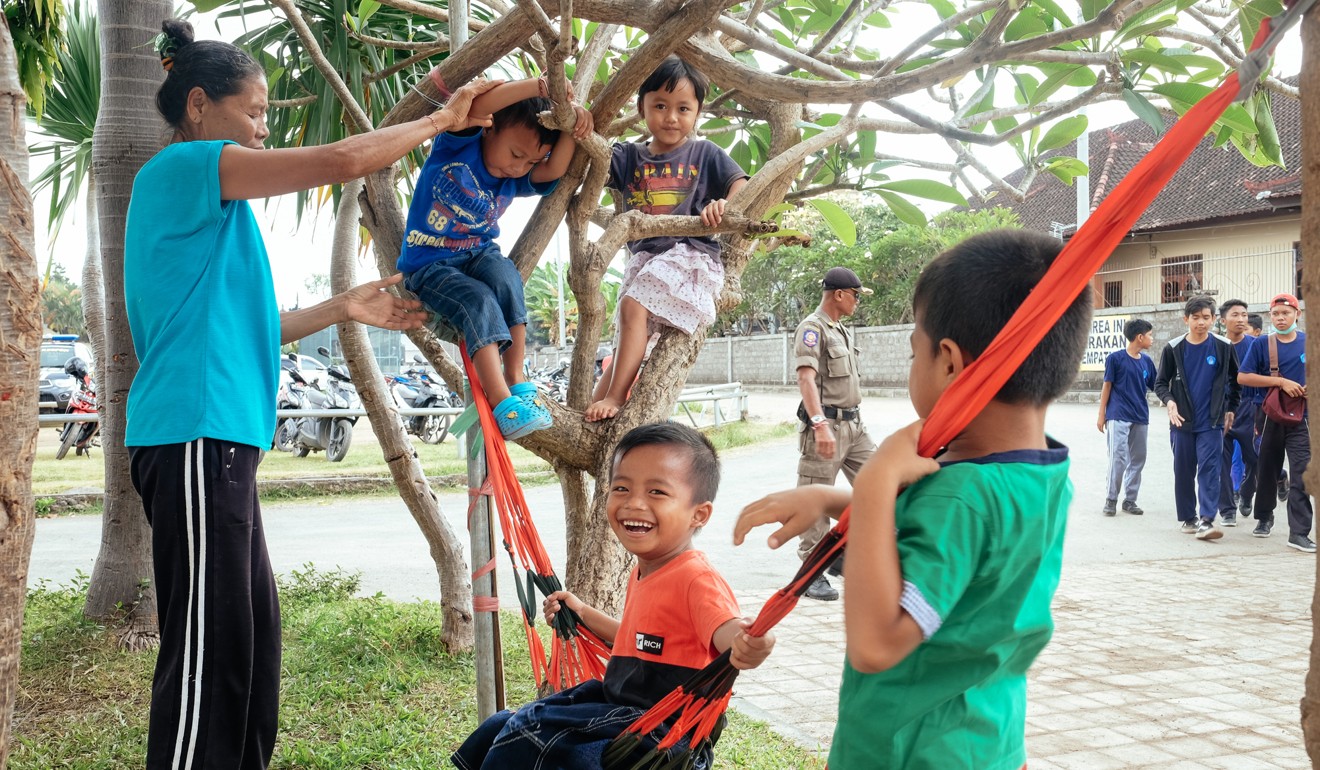 "According to Balinese legend, without Mount Agung, there would be no Bali. It was said that what we know as 'the island of Bali' now used to be untethered, floating about the ocean and very unstable. Life was difficult for the people. The gods then came, and Mount Agung was given to us. It's an anchor, a stake that keeps everything together," Jro Mangku Made Gudug adds.
He is one of a number of Hindu priests who have been holding regular prayers for the safekeeping of those whose homes are closest to the volcano, Almost 150,000 residents have been evacuated.
"We have been holding prayers since the first official warning was issued – every village, every temple, big and small. The prayer is called Guru Piduka. It wishes for safety, and aims to calm the wrath of the gods and beg for forgiveness, so that what is unwanted will not happen."
The priest says that before Mount Agung last erupted, in 1963, there was a disagreement between high priests near the mountain over dates to perform one of the most important Balinese Hindu ceremonies, the centennial Eka Dasa Rudra – to pacify demons and bring balance to the world – at Besakih temple.
"They managed to complete the ceremony," the priest says. "But there were also misdeeds done in front of the gods. So to ask for forgiveness, Guru Piduka was also performed."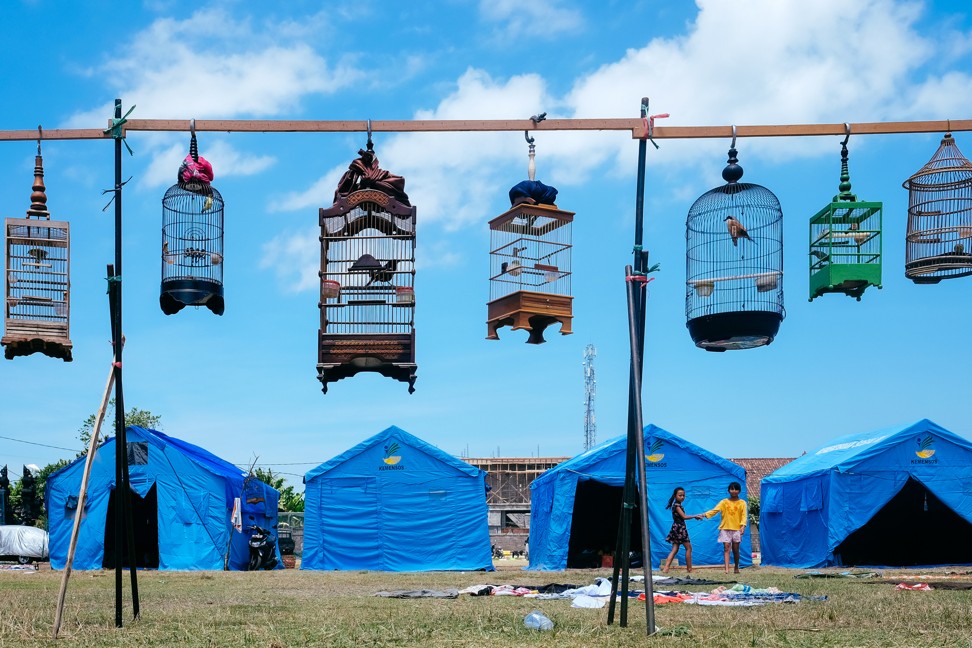 However, forgiveness was not forthcoming. The 1963 eruption of Mount Agung claimed more than 1,700 lives in Bali, and destroyed tens of thousands of homes.
The old priest hopes that such devastation will not occur again. "The communications system, the alerts from the government – everything has been improved so much ... We can now only pray for the best and ask for forgiveness. Do it at your own homes, do it according to your beliefs."
Asked if the latest tremors at the holy mountain could mean the gods are angry – a recent report claimed the volcano became active because tourists were having sex on its slopes – he declines to give a straight answer.
"I'm an old man. I'm almost 80 years old, I'm nearly blind, I almost can't hear. What do I know?" he says with a chuckle "I can only pray for the good of the people. But I wish people could come to understand how important and how holy this mountain is for the Balinese people.
"As with any religious place in Bali, I wish for it to be kept sacred and not commercialised. If people want to visit Mount Agung in future, I hope they can come with an understanding of what this mountain is and what it means spiritually for the locals."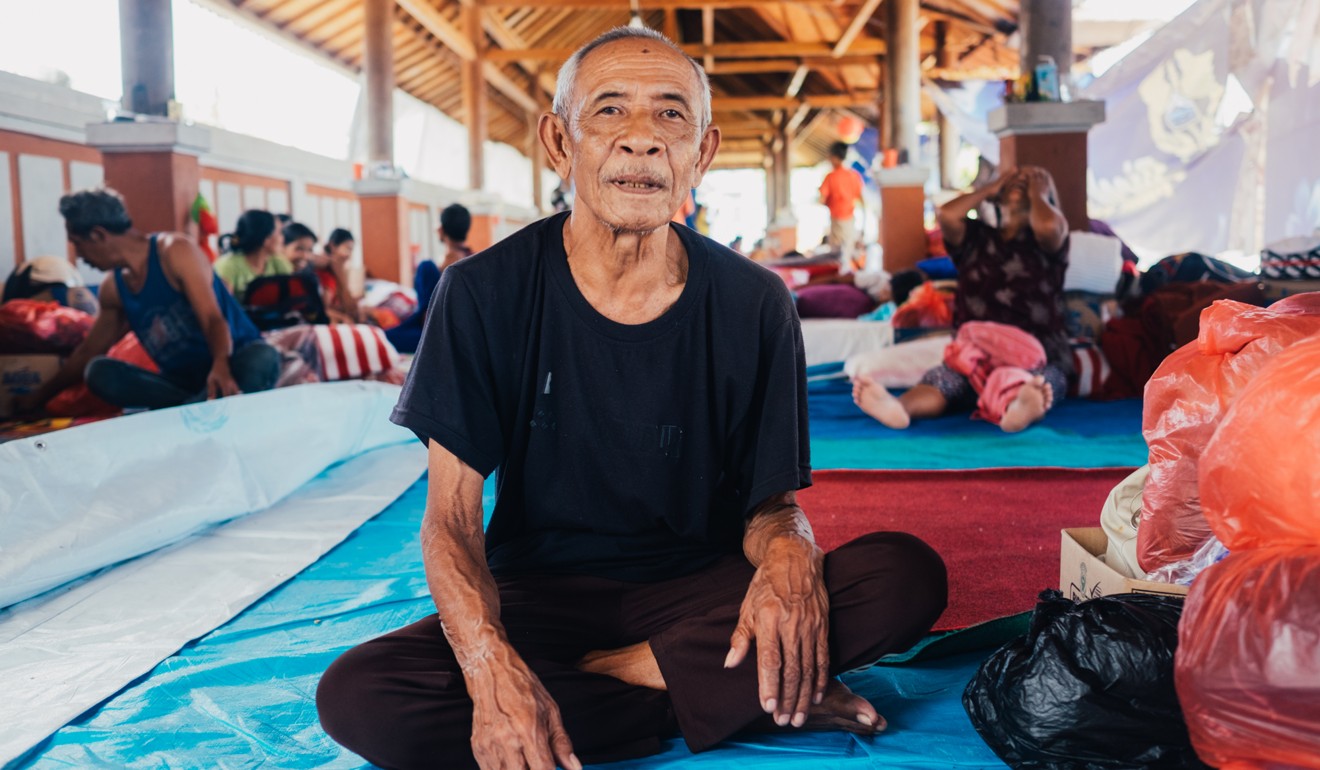 Wayan Susun also remembers the 1963 eruption. Today, the villager from Selat Karangasem, 10km from the crater, looks incredibly calm. He smiles and jokes as he reminds his grandson not to stray too far from a corner of the shelter that has been home to his family of eight for more than two weeks.
The family is staying at Gor Swecapura, a sports arena in the Balinese regency of Klungkung that is one of 471 evacuation centres set up for people living near Mount Agung. About 3,000 people are being housed at Gor Swecapura.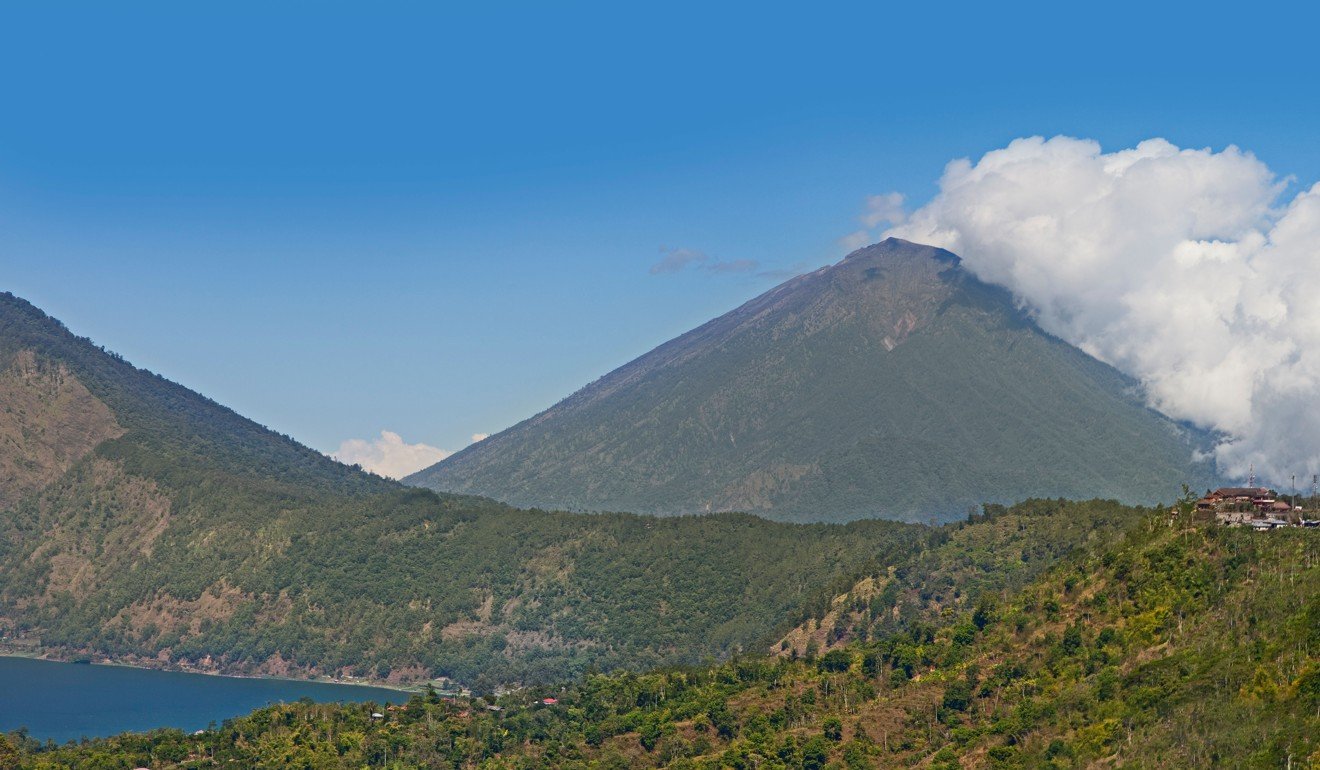 "I was there when the mountain began erupting in 1963," Susun recalls. "There was ash everywhere because we were living so close to the mountain. We didn't evacuate at that time and no one knew what to do."
For weeks, the sky was dark and everything is sight was grey. Eventually, the authorities reached the village and evacuate residents, taking them to safe shelters.
According to Susun, who was 11 years old at the time, he had to stay in the shelter for at least six months.
"I don't remember too many details. I don't remember how many people were missing, or how many people didn't want to move out of the villages. I do remember the shattering earthquakes. For now, we pray every day. We will ask the gods for protection ... I really want to go home."
Balinese authorities have imposed a 12km exclusion zone around the mountain, and everyone living within that radius has been told to pack their belongings and leave.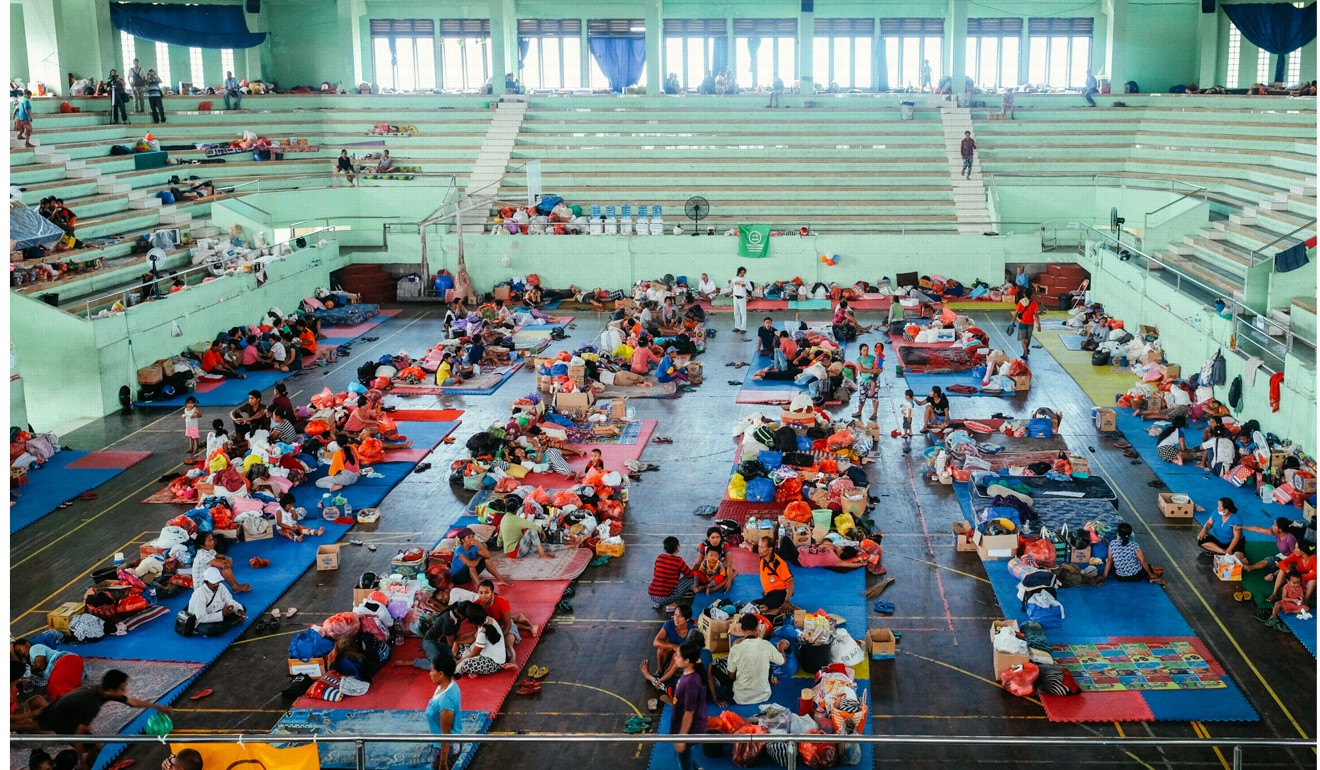 The local authorities have been keeping a close watch on activity at Mount Agung, and Indonesia's volcano monitoring body, Magma, posts minute-by-minute updates on seismic activity around Bali's highest mountain. Yet, according to Indonesia's National Disaster Mitigation Agency, while the chance of an eruption is high, its timeline cannot be predicted.
This may mean that for thousands of evacuees at Gor Swecapura and other temporary shelters, there's no telling how long they will be away from home. That, Bali's residents believe, remains in the hands of the gods.