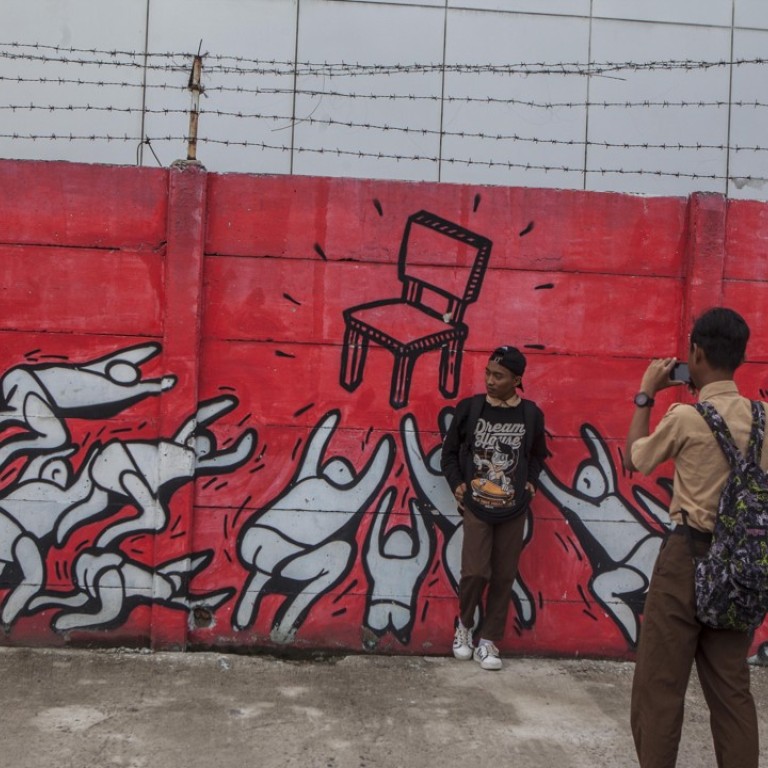 Jakarta's street artists brave arrest, sexual harassment to spray city's walls with colour, character and social critique
Urban artists take to the streets of the Indonesian capital to add life, spread messages of love or comment on social problems with their murals. We talk to some of the city's best street artists about their work and inspirations
Jakarta can be a stressful place to live in, with heavy pollution and few green spaces, street artist Marishka Soekarna says. "All that I see is busy people and traffic, uncontrolled advertising and unmanaged trash," says the 34-year-old, who hopes to add life to the sprawling Indonesian capital's walls by splashing them with colour.
Soekarna, who is a professional illustrator, paints vibrant murals depicting a smiling female character surrounded by foliage.
"I want to contribute something that stimulates a positive feeling for passers-by," she says.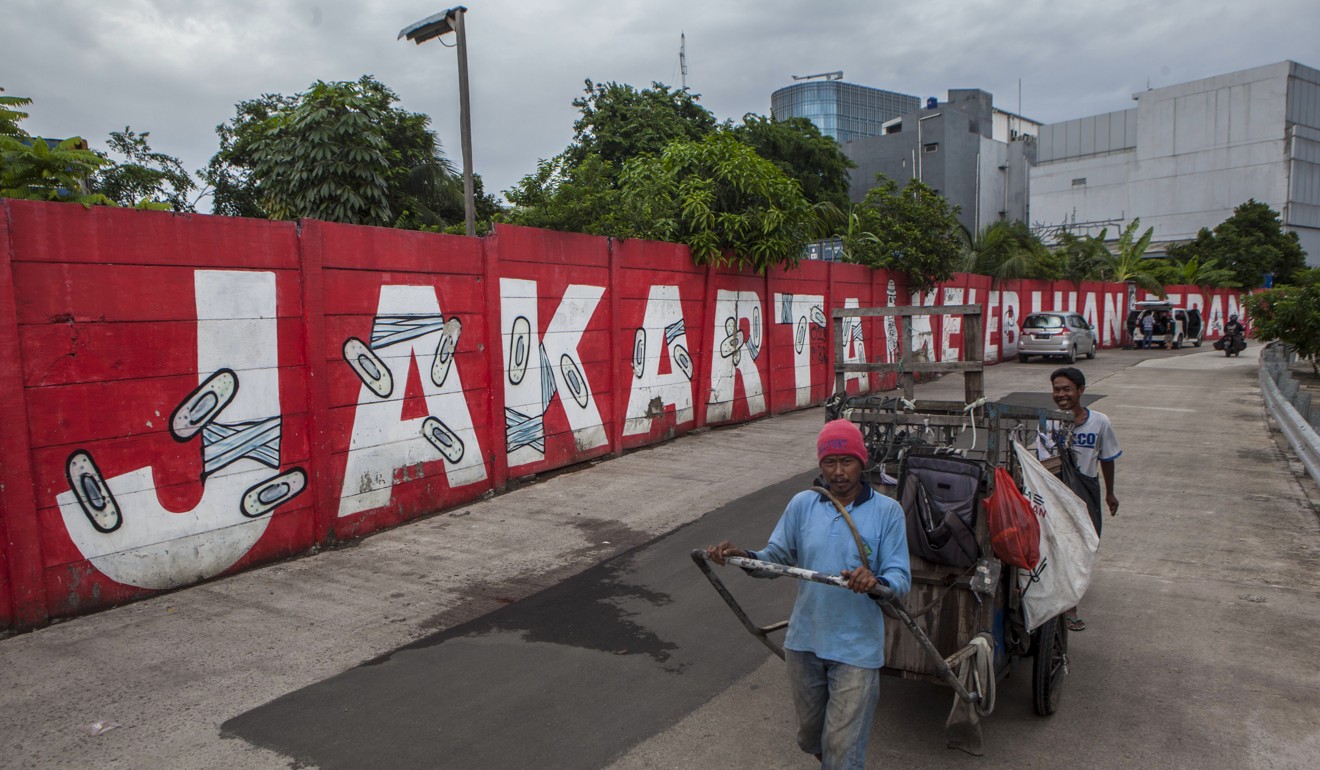 Fellow street artist Ryan Ryadi's work is more focused on social critique. The 35-year-old's mission is to voice Jakarta's problems through murals. Since 2001, he's done this through the character 'Popo', short for Positive Progress.
"I paint about social issues around me. I read newspapers and magazines," says Ryadi, better known as Popo, after his signature drawing. "I'll have an idea for a mural and I'll look at sites. The idea and the site have to be connected."
With a plain white oblong head and body with bulging eyes, Popo is usually accompanied by rhyming lines such as demi flyover pohon game over (build flyover, trees game over), and aku tak percaya hari akhir, aku percaya Jakarta hujan sedikit pasti banjir (I don't believe the world will go down, I believe each time it rains Jakarta drowns).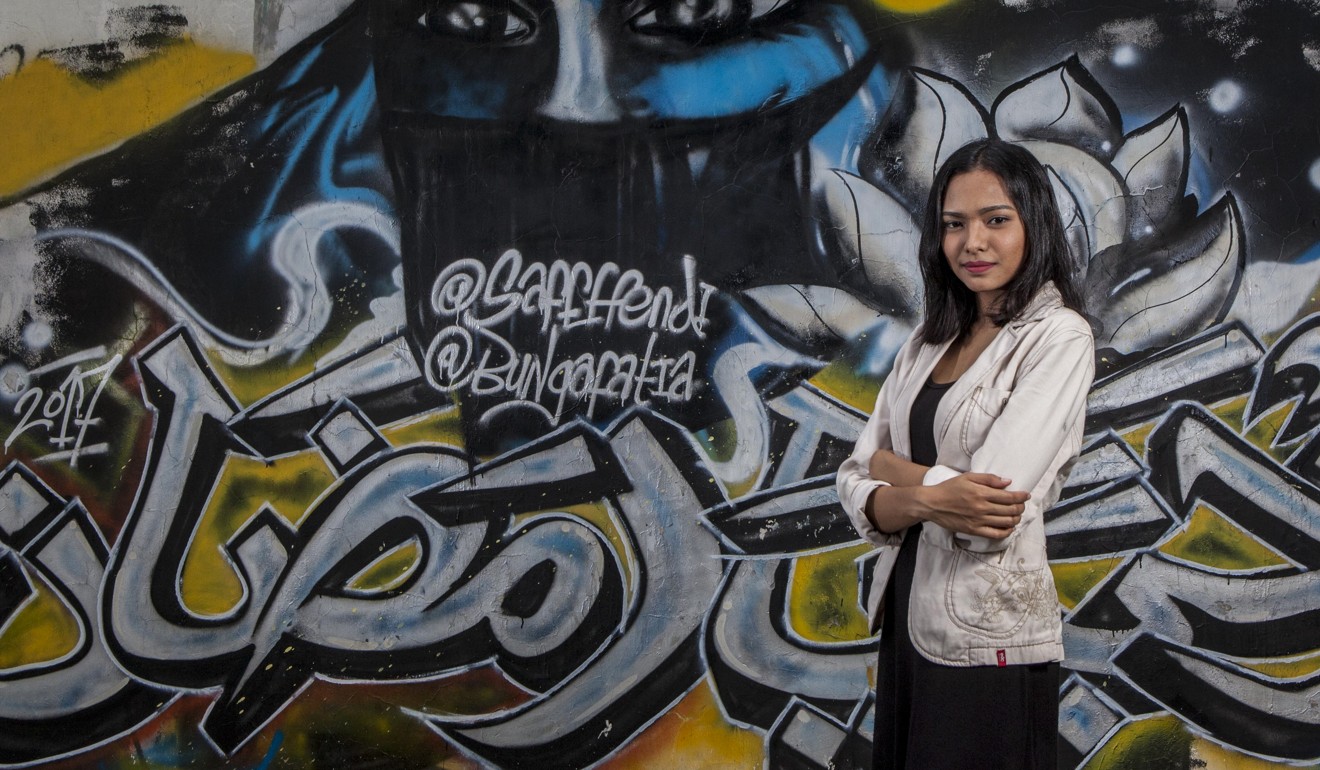 "Unlimited loyalty makes life more limited," writes another artist, Jablay, who's also known by the name Bujangan Urban but preferred not to reveal his full name, on a big wall across a bank tower. It's intended to question the quality of life in a system where employees tirelessly serve their companies.
More recently, Jablay, 32, moved away from using text. "I now think that everyone can make a statement, but it's no guarantee people will care."
He currently prefers to paint a simple flower. "It's a shape that many people appreciate. I've often experienced that when I'm caught painting on the streets, in the end they'll accept it because I'm making a flower. And they let me go."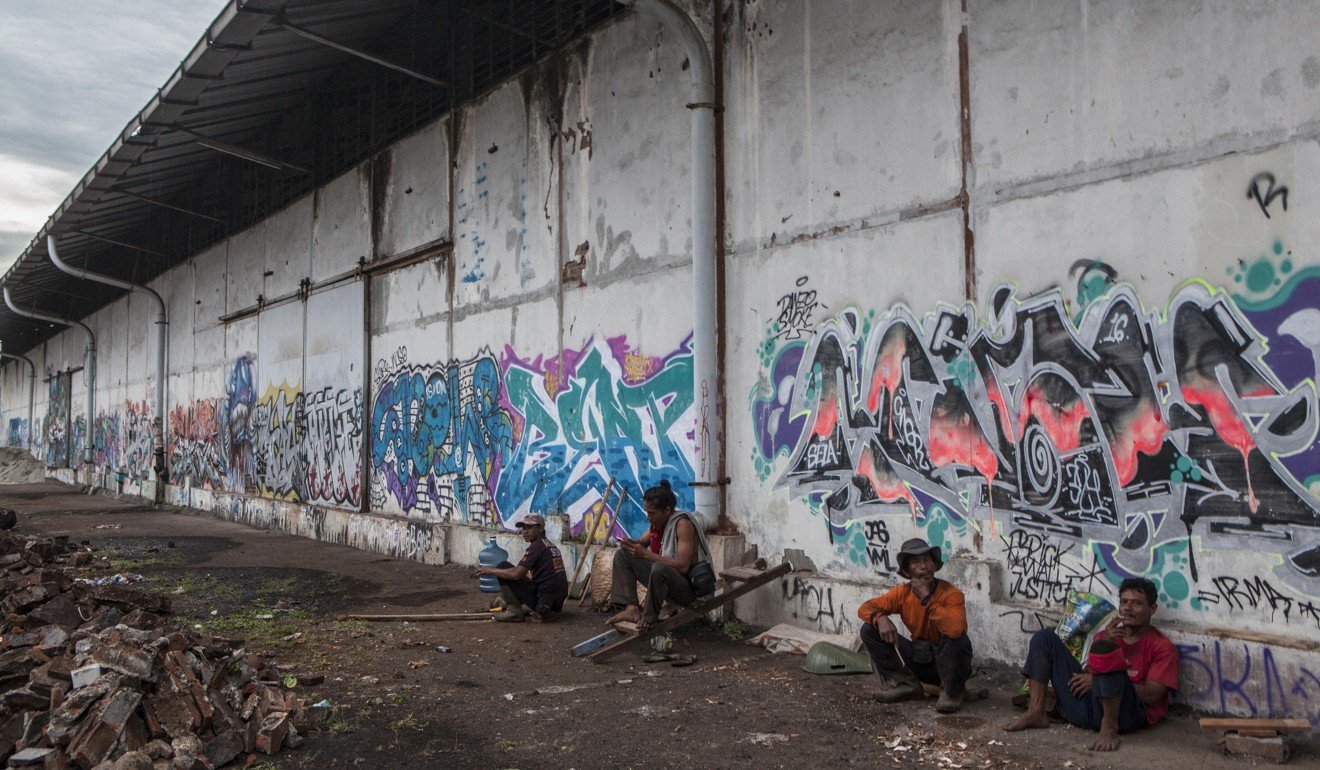 Soekarna prefers to get the community's consent before starting work on a wall. She uses regular paint and not spray paint, which means the process takes too long for a "hit-and-run", she says.
Ryadi and Jablay have had run-ins with the police. In 2010 Ryadi was arrested when painting on buildings by some railway tracks. There is an injustice in the way police enforce law on the streets, says Ryadi. The police are quick to arrest street artists for vandalism but lax with corporations who put up ads in an ad-free zone, for example, he says.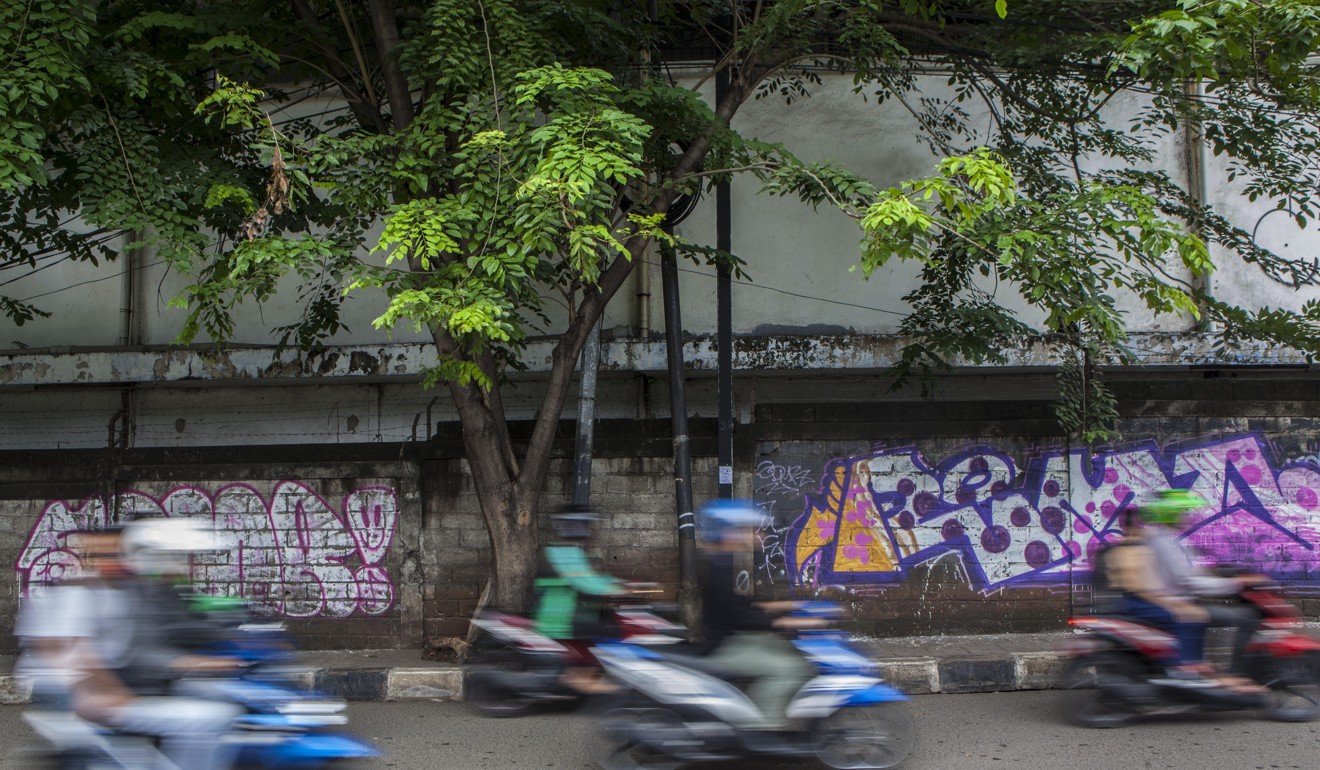 Artists doing work in public sometimes also face harassment. Women in particular have to cope with being catcalled and propositioned on the street. Jakarta was found to be the least safe city for women in Southeast Asia in a 2017 survey by the Thomson Reuters Foundation.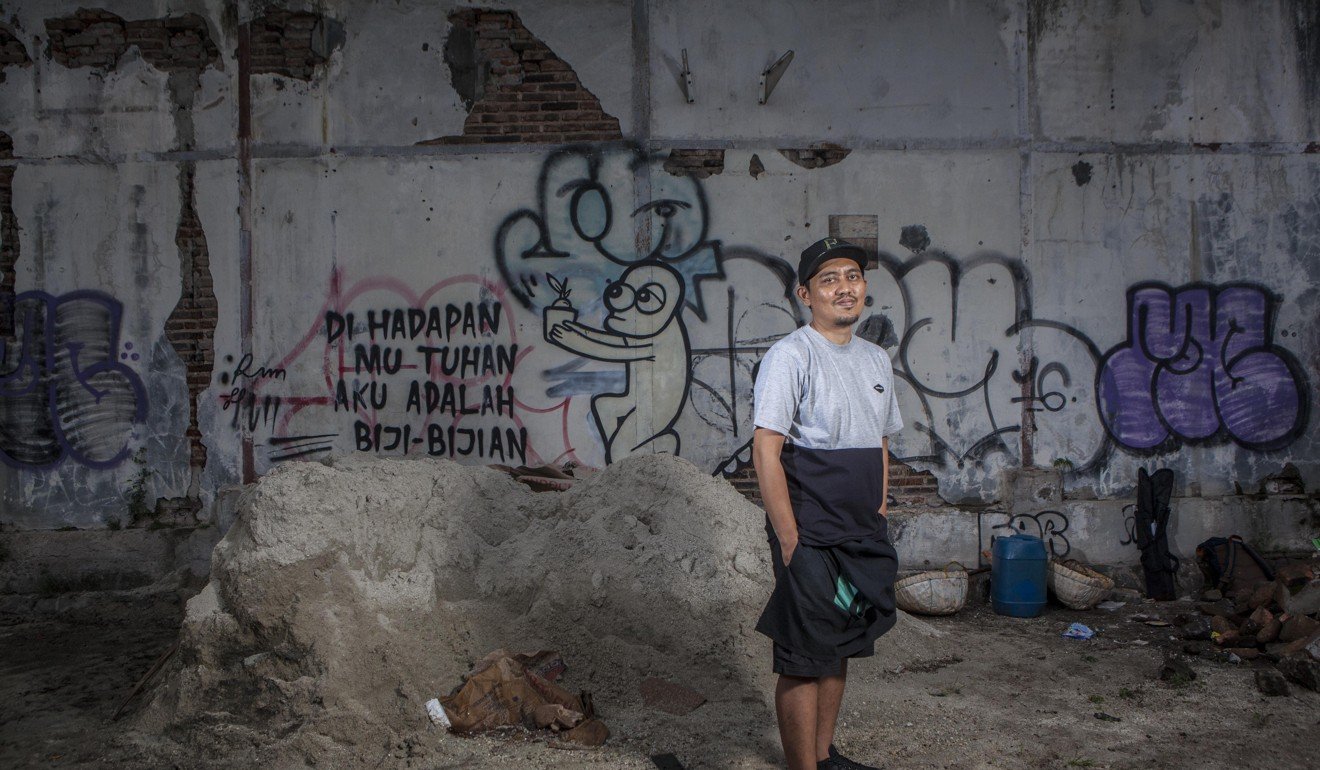 Indonesia has large numbers of unemployed and underemployed people – the International Labour Organisation estimates more than 70 per cent of the adult population works in the informal, unregulated economy – which means many young adults face economic hardships and have time to idle. Bunga Fatia, a female artist, says she has even had to offer money to some men who were verbally harassing her, so they would let her paint in peace.
In 2014 she and fellow graffiti artist Cintya Meydina founded Ladies on Wall, a collective of female street artists.
"I was happy to find many girls and women who are into graffiti," Bunga says. "I want to support fellow female street artists, but what can I do when their parents won't let them out after dark? During the day they have school or work."
Bunga promised her own parents she would always take a male friend with her whenever she goes out to paint.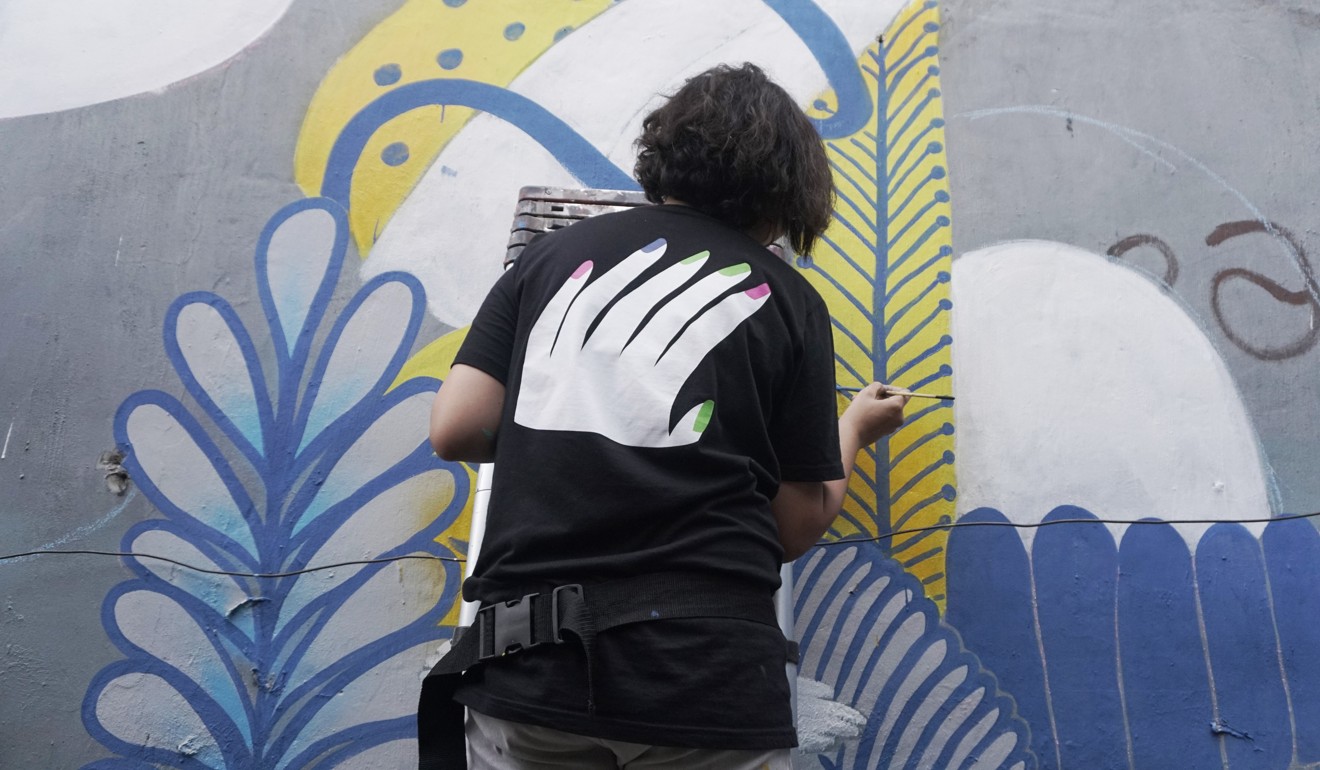 Jakarta's street artist community coalesces around Gardu House, a venue in South Jakarta that's been putting up a yearly festival since 2011. Today, the scene is diverse and flourishing, with Indonesian artists being invited to speak at workshops and given residencies and exhibitions around the world.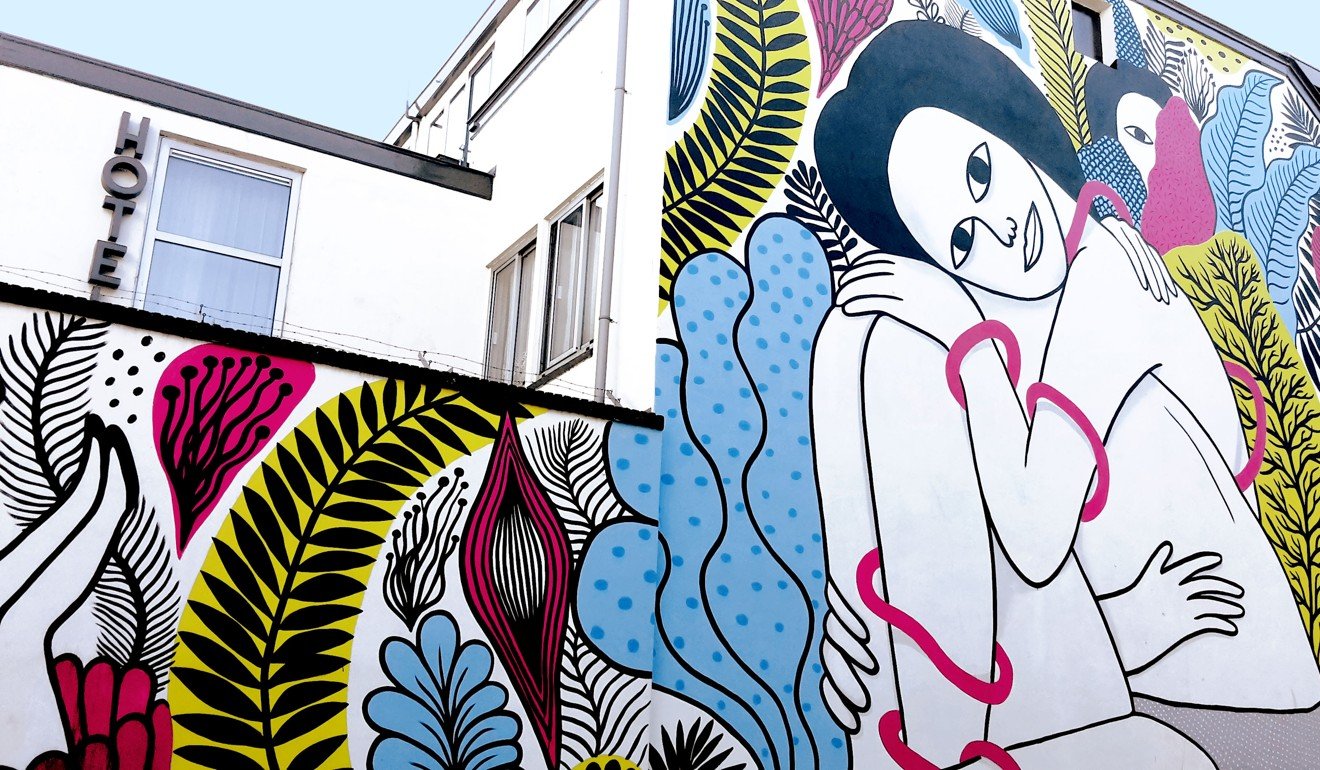 But Ryadi believes an artist's achievement is not measured by recognition. He considers his true achievement is inspiring others to find creative ways to express their concerns. One of his murals complaining about Jakarta's traffic congestion has been replicated in other Indonesian cities.
"It means my work resonates," he says.