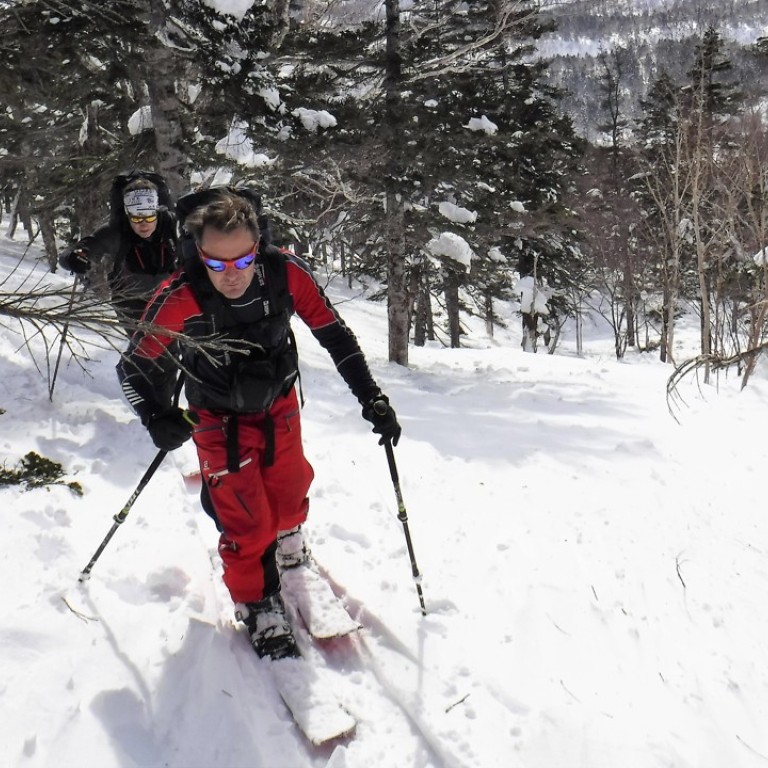 Ski touring in Japan: explore the wilderness around Hakuba Valley, an ideal training ground for beginners
If you long for thigh-deep powder and untouched runs, look no further than ski touring. The activity takes you away from the resorts, and gets you climbing mountains and speeding down them, all while you are strapped in
I've stopped for breath on a sunny slope above Hakuba Valley on the Japanese island of Honshu. Snowbound forests stand tall above steep rises of smooth powder, and higher still, craggy peaks pierce clear blue skies as plumes of spindrift blow from their shoulders.
Despite the fact that this is one of the country's most popular ski areas, the only other skiers in sight are my two friends and our ski guide.
Hakuba has ski lifts, groomed slopes, restaurants and hotels to rival those of most major European resorts, but we've managed to escape the crowds by going ski touring.
One of the biggest growth areas in skiing, according to the Ski Club of Great Britain, ski touring consists of ascending the mountains on your skis rather than using a chair lift, then, as with regular skiing, speeding back down again.
Ditching the ski lifts and all the machinery of a typical ski resort means you can enjoy the solitude of the mountains. Hiking uphill on skis also provides a good workout.
To go ski touring you will need some special gear. First off, you require skis with touring bindings – these lock your ski boots in place when skiing, but can be unfastened at the rear to allow your heel to lift from the skis so you can walk uphill when the need to do so arises.
You'll need ski touring boots to go with them; unlike downhill ski boots, these have a "walk mode" which you access by flipping a lever on the back that lets the boots' ankles flex.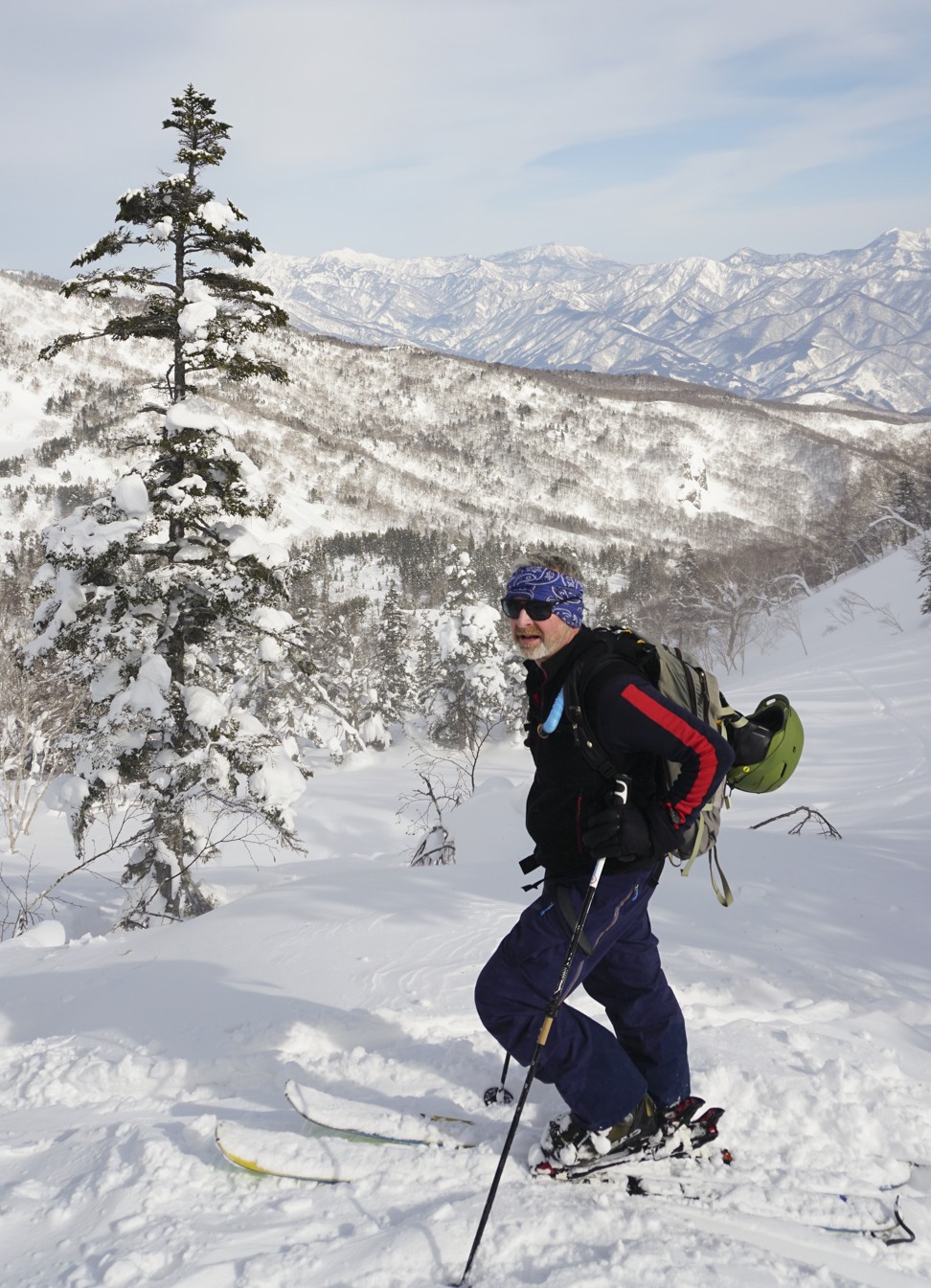 You also need climbing "skins". These long strips of fabric attach to the base of your skis and allow the skis to slide forward on snow but prevents them from sliding backwards. They're called skins because they were originally made from seal skin; today, synthetic materials are used.
If you're touring in unfamiliar terrain a guide is also useful, since once you head into the back country there are none of the safety features you'll find in ski resorts – slopes are not marked or signposted, and they've not been made safe from avalanches (which means you should also carry avalanche safety gear and know how to use it).
The slopes we're on today are ideally suited for beginners as they're not too steep. We follow a meandering trail that takes us gradually upwards at a gentle pace. Passing snow-laden trees, a strong wind blows snow crystals from branches that glitter in the morning sun.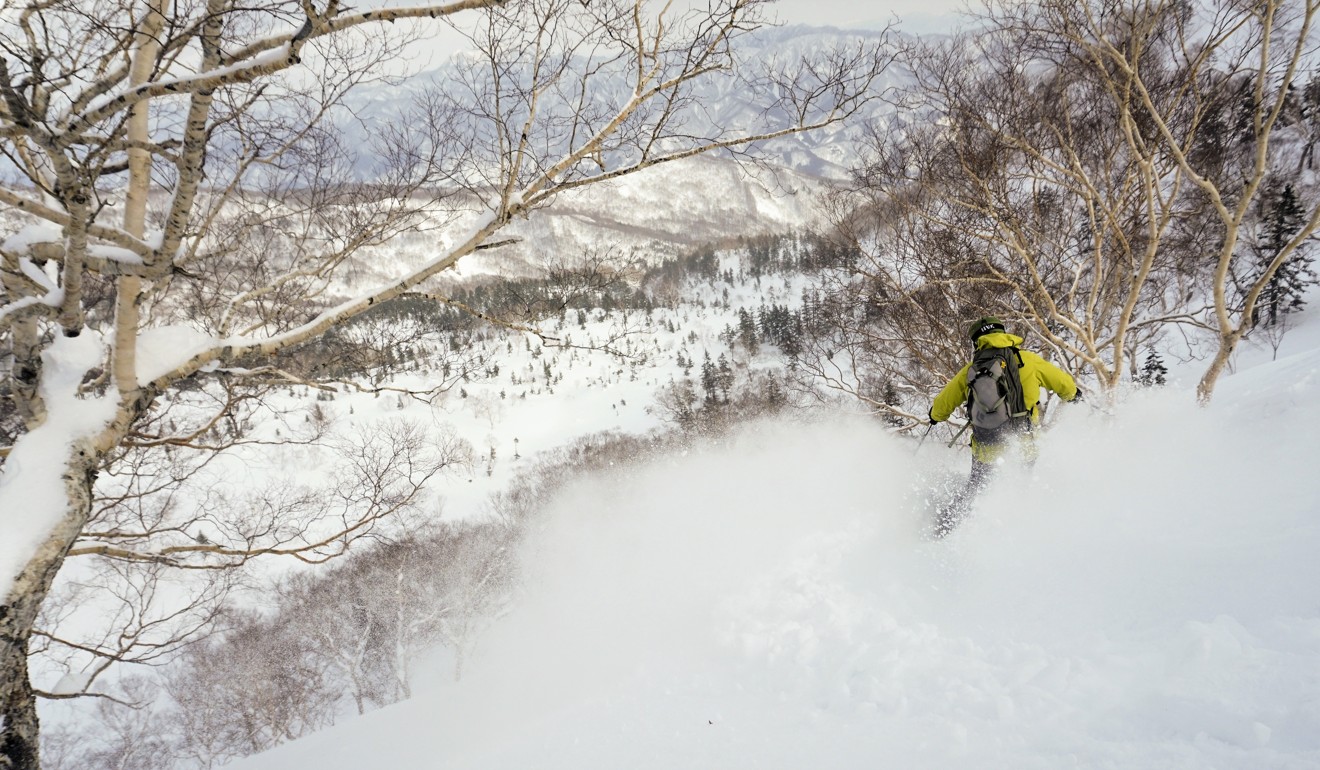 Our guide, Bill Glude, hails from the American state of Alaska and has worked in Hakuba for 12 years. He is a specialist in avalanche safety, which is reassuring as, although we have been ski touring in other parts of the world, this is our first time skiing in Japan.
I ask Glude what has kept him skiing here for so long – after all, Alaska is not exactly short of snow. "I like the fact that you've got a very good chance of scoring good powder; not so much as in the past, due to climate change, but it's still pretty consistent," he says.
"I also appreciate the way local skiers respect the mountain environment. For instance, there were proposals recently to install a ski lift that would have impinged on a quiet part of the mountain that's popular for ski touring, and it ended up being dropped to maintain the natural environment for those who appreciate it."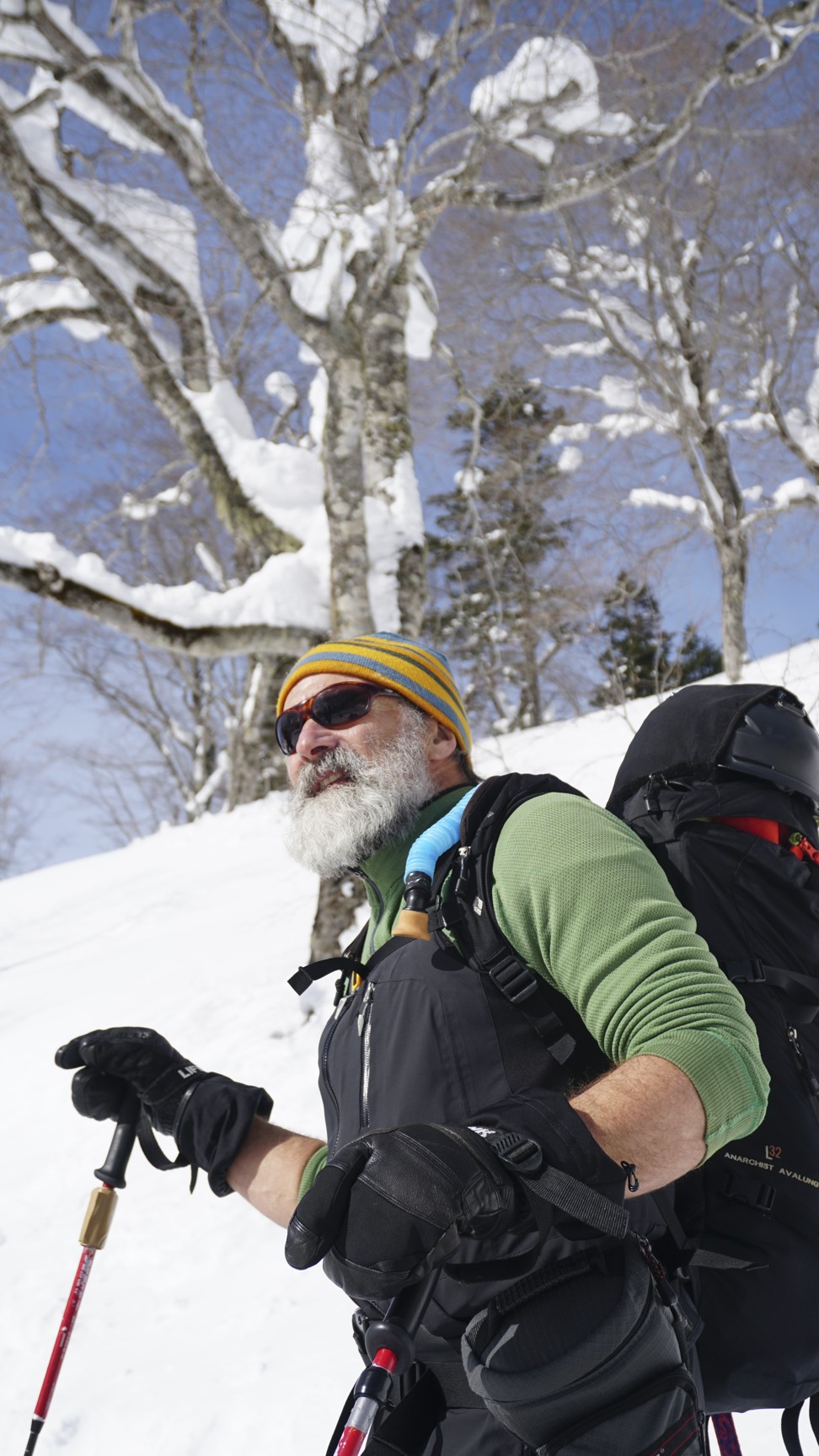 Having checked weather and avalanche forecasts, Glude decides to head to the Tsugaike Kogen ski area, one of eleven resorts in the Hakuba Valley. There, we take advantage of two of the ski lifts to the highest point in the resort. From this point, however, we leave the convenience of the resort behind and head off into the wild.
Once we've attached the skins to the bottom of our skis, unfastened the rear of the bindings, loosened our boots, and removed a layer of clothing so we don't overheat on the climb ahead, Glude takes the lead as we trudge upwards on our skis (a practice known as "skinning") towards a steep north-facing bowl, where the slopes funnel down into a giant natural amphitheatre.
He tells us that 90 minutes or so of skinning will reward us with some excellent skiing among the trees.
The high peaks of Mount Hakuba-Yare-Ga-Take, Mount Sakushi-Dake and Mount Shirouma-Dake – all located in the Chubu Sangaku Kokuritsu Koen National Park – loom over us as we climb. Beneath their jagged faces is the classic Japanese mountain panorama of snow-draped trees and evergreen slopes, famed for having some of the best powder in the world.
The trick with skinning is to get in to a steady rhythm and stick to it – think of it as hiking on skis. It takes a while to get used to the weight of the skis and the stiffness of the boots, but thanks to the scenery, the perfect excuse to have a break is always readily available ("Just stopping to enjoy the view …")
We eventually climb to ridge line where we stop and remove the skins, fasten down our ski bindings and put our boots into 'ski' mode, preparing to drop into untracked powder where the trees are ideally spaced to add just enough drama without any real danger.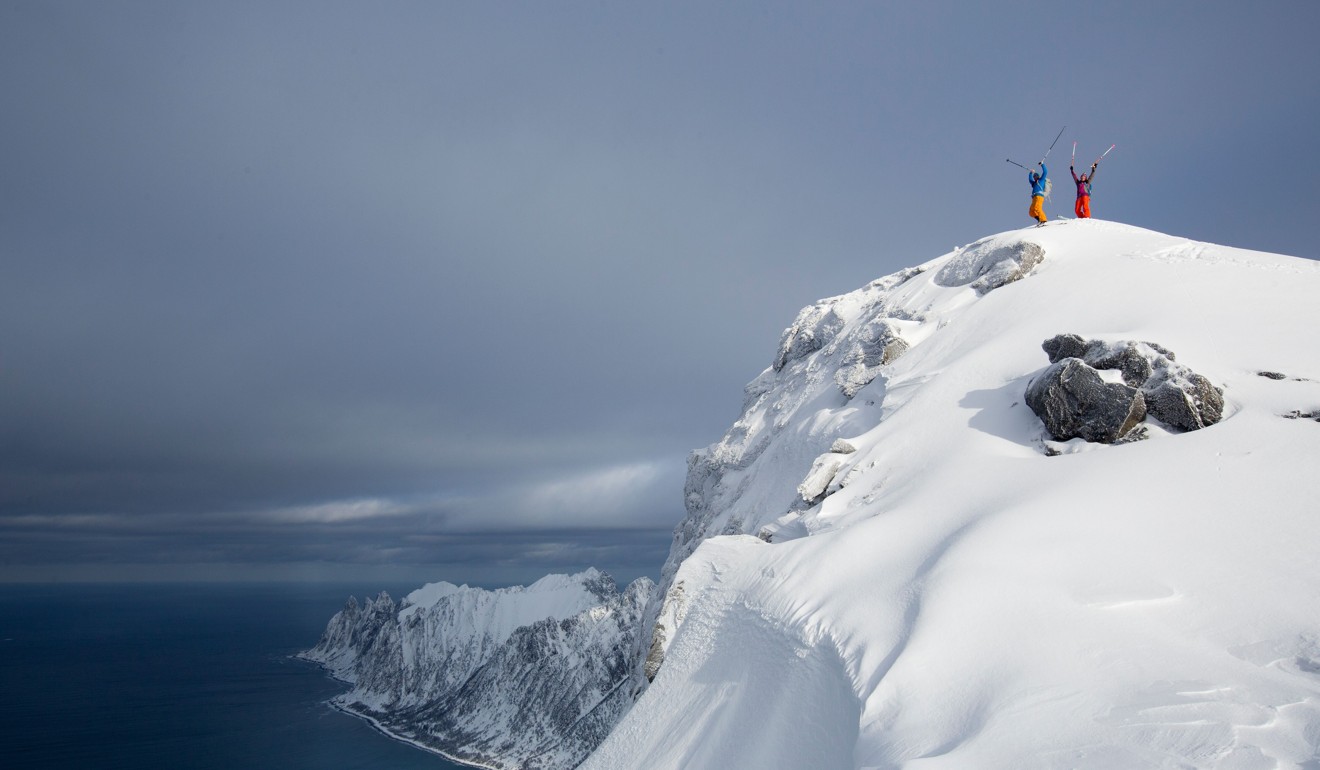 But first we enjoy a picnic lunch which, carried up in our packs, tastes all the better for the hard work. Glude points out the names of various mountain peaks that poke up into a pale blue sky where the sun is turning increasingly milky. "There's a storm on the way, but we should be OK for the rest of the day," he observes.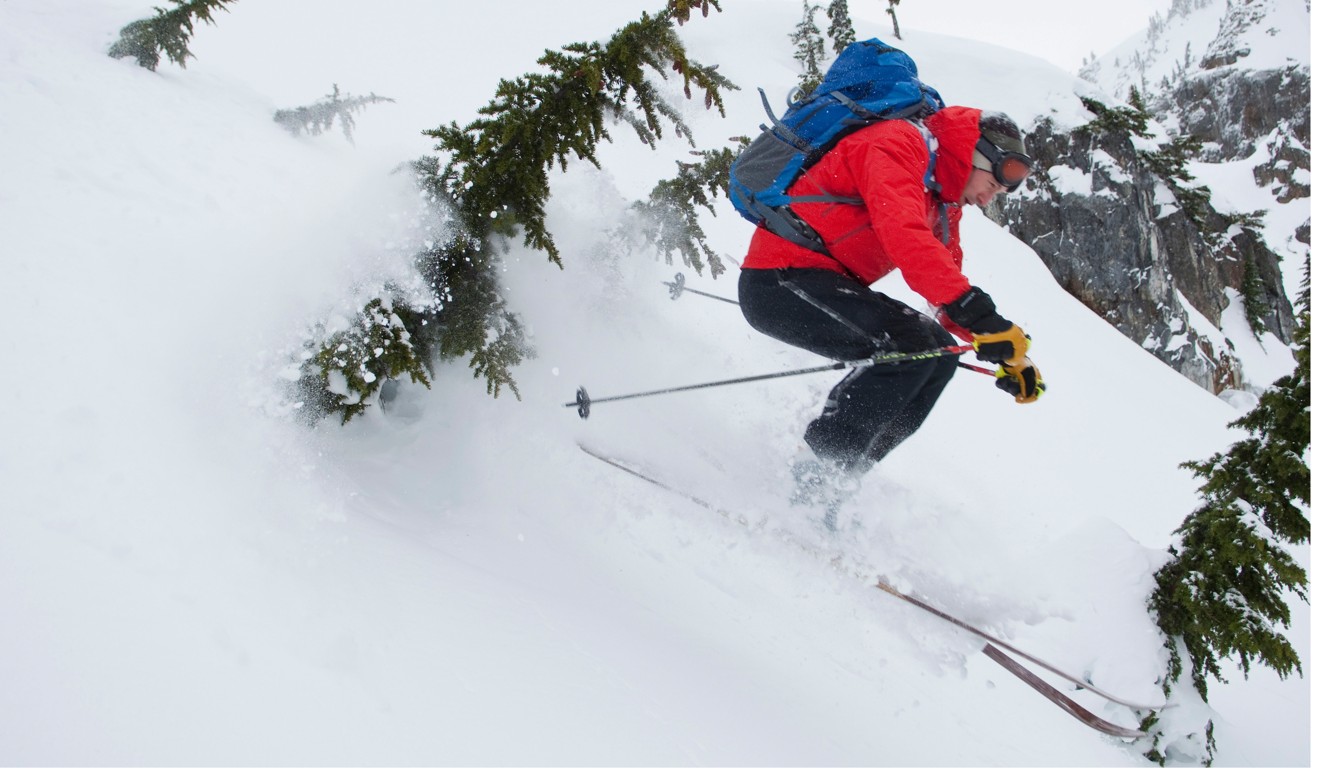 The ever-strengthening wind – a sign of the approaching storm – numbs our bare hands (eating sandwiches is never easy with gloves on) and wafts around the tang of fresh pine as it whips through the branches and throws snow in our faces.
Lunch isn't easily digested with the stomach-churning thrill of being on top of the mountain with just three other companions, all waiting to drop into an untracked powder field while a storm looms over the peaks to our west.
Once we start to ski, we discover that, despite the relatively sparse snowfall so far this winter in the Hakuba Valley, there is still some four metres of it on the higher slopes, providing us with deep, smooth turns that result in clouds of snow billowing up around our thighs.
When we get to the bottom we're easily persuaded to schlep back up and enjoy another descent down equally untracked lines before the worsening weather forces us to head back down to the shelter of the resort.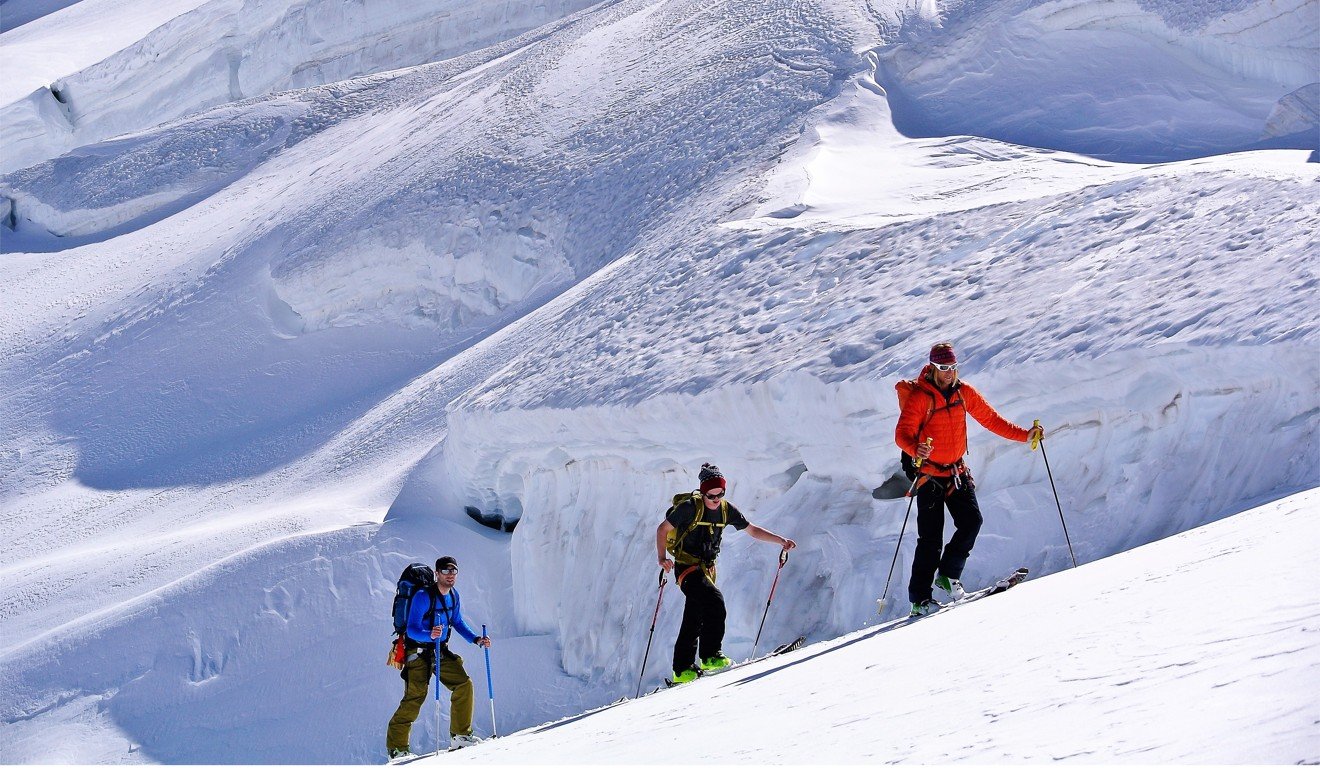 Compared to resort skiing this is, of course, hard work. But the pay-off is being able to ski empty slopes in a wild, natural mountain environment. And for many, part of the draw of ski touring is that it does get you fit, which means that when you return to resort skiing you can go longer and harder than all those idlers who use ski lifts to get themselves up the mountains.
Getting there:
Cathy Pacific, Japan Airlines and a number of other airlines fly direct between Hong Kong and Tokyo, from where you can take a bullet train to Nagano. From Nagano it's a two-hour road transfer to Hakuba.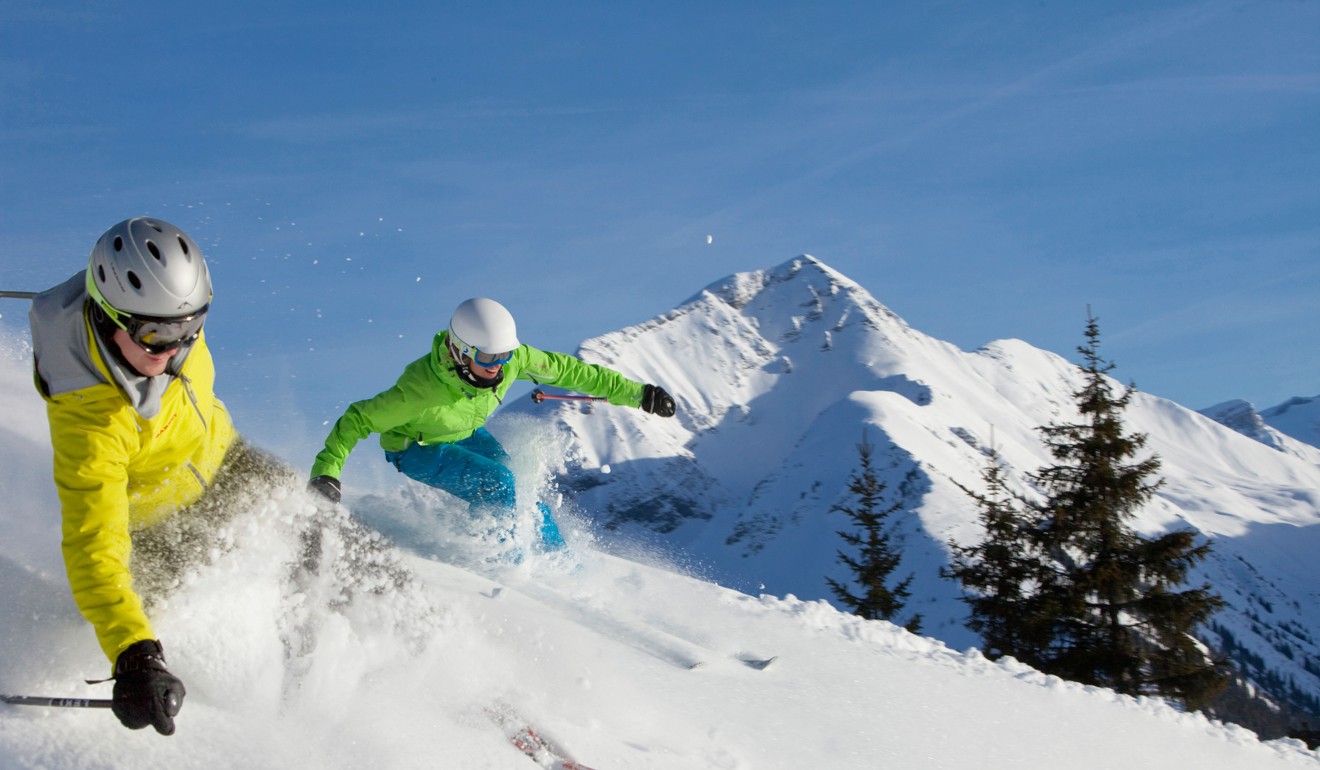 Ski touring locations
Hakuba, Japan:
Hakuba is one of Honshu's main ski areas and offers a good range of piste and off-piste skiing, as well as ski touring. The writer found ski guide Bill Glude through
akavalanches.com
.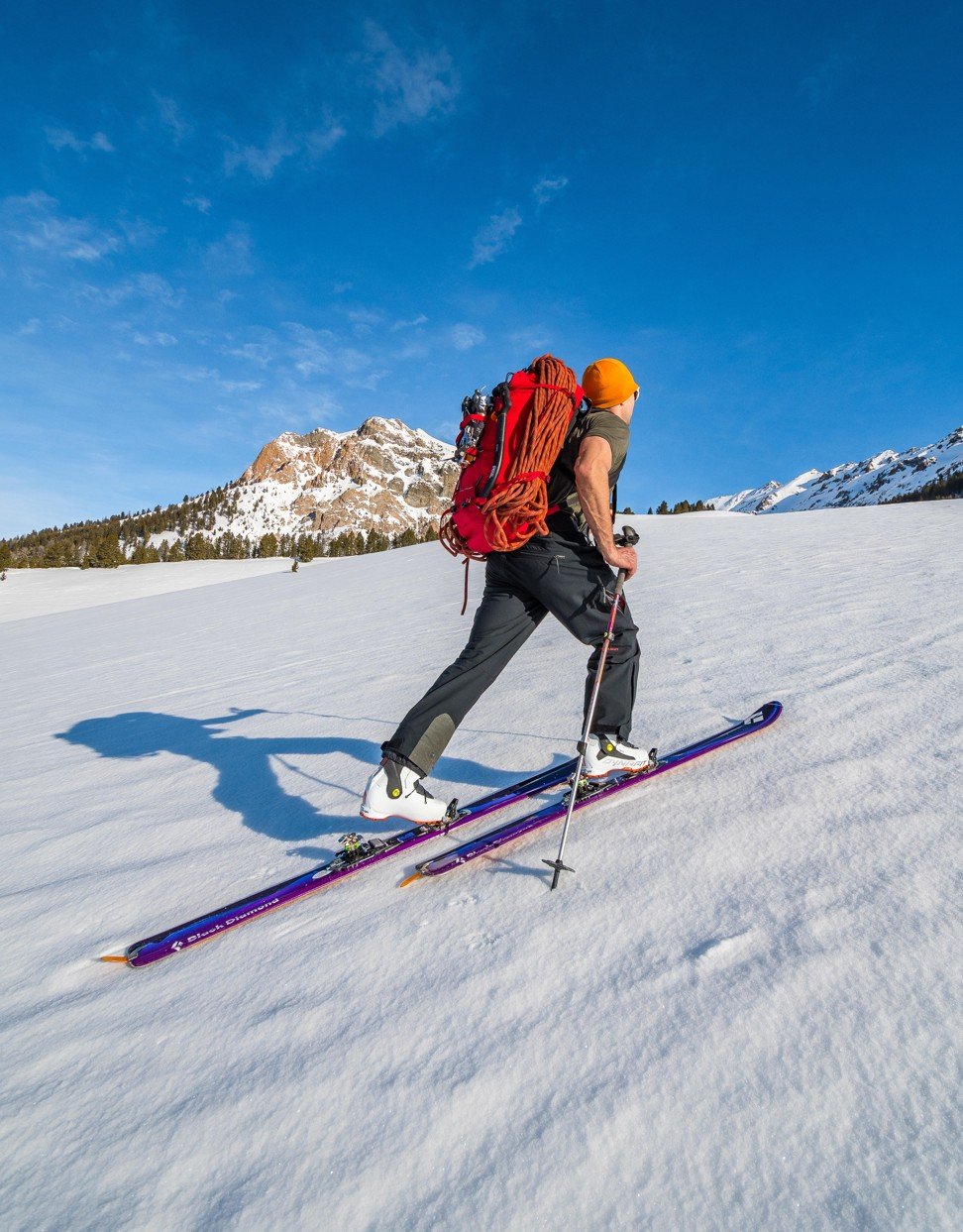 Chamonix, France:
the famous mountain town has ski touring options ranging from easy half-day routes to multi-day epics including the famous Haute Route from Chamonix to Zermatt. For more information head to
mountaintracks.co.uk
Norway:
the home of ski touring offers magnificent scenery in regions such as Senja and the Lyngen Peninsula on the northwest coast. For more information head to
pureskitouring.se
British Columbia, Canada:
excellent back-country ski touring can be found here. A good option is the Kootenay region. For more information head to
kootenaybackcountryguides.com
Idaho, US:
the jagged Sawtooth Mountains north of Sun Valley provide adventurous skiers with wild and spectacular skiing. For more information head to
sawtoothguides.com
Switzerland:
the Susten Derby in the Bernese Oberland is a fun ski touring race that welcomes complete beginners. For more information head to
sustenderby.ch