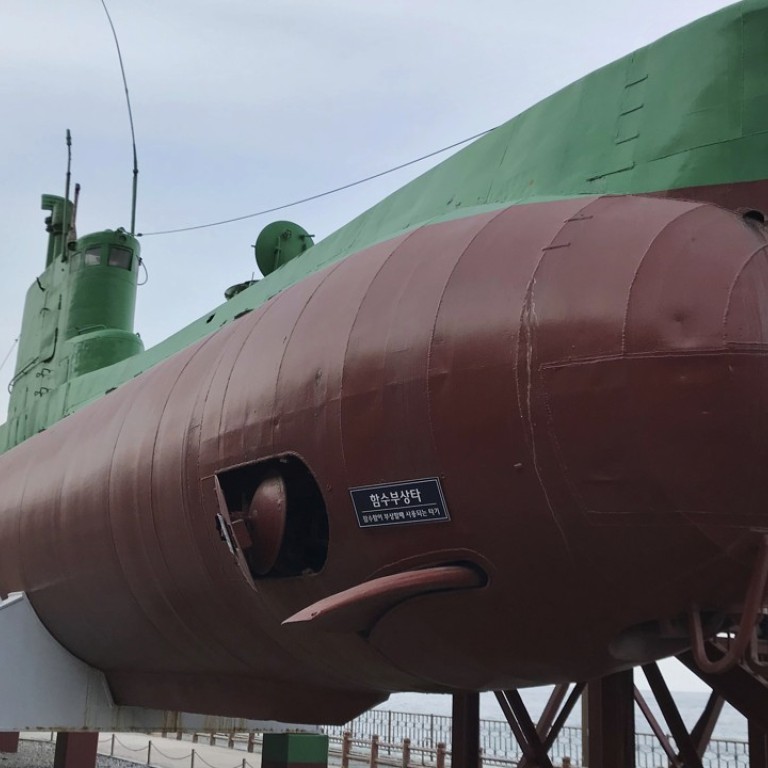 Around Winter Olympics sites, reminders of Korea's great divide are never far away
The province in which Winter Olympics host city Pyeongchang lies, Gangwon, borders North Korea, making it home to bitter reminders of the seven decades of division between the two Koreas, such as Kim Il-sung's former villa
A former seaside villa for North Korea's ruling Kim family. A captured North Korean spy submarine. A frontline observatory that allows curious visitors to peer at parts of a picturesque North Korean mountain across the heavily mined demilitarised zone (DMZ).
These are bitter reminders of the seven decades of the Korean division as they play out in South Korea's Gangwon province, where three towns have been hosting the Winter Olympics.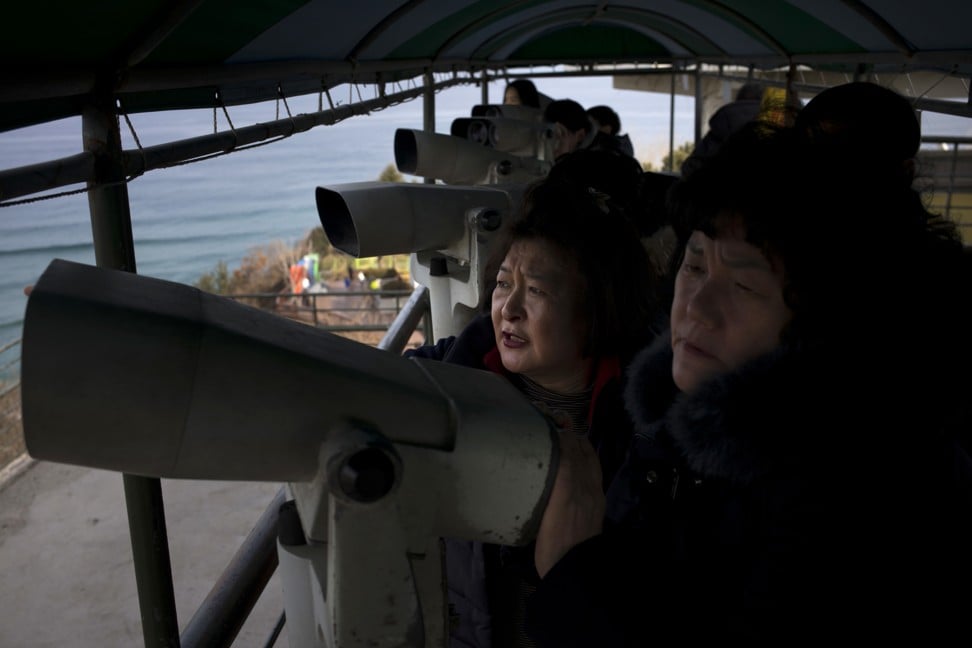 As the games, which drew to a close on Sunday, turned into a place for a flurry of rare reconciliation steps by the two Koreas, many Olympic fans and others have been visiting these North Korea-related sites to learn more about the rivals' turbulent history.
Here we look at some of the most famous North Korea-themed attractions in Gangwon, the only Korean province divided along the world's most heavily fortified border for decades.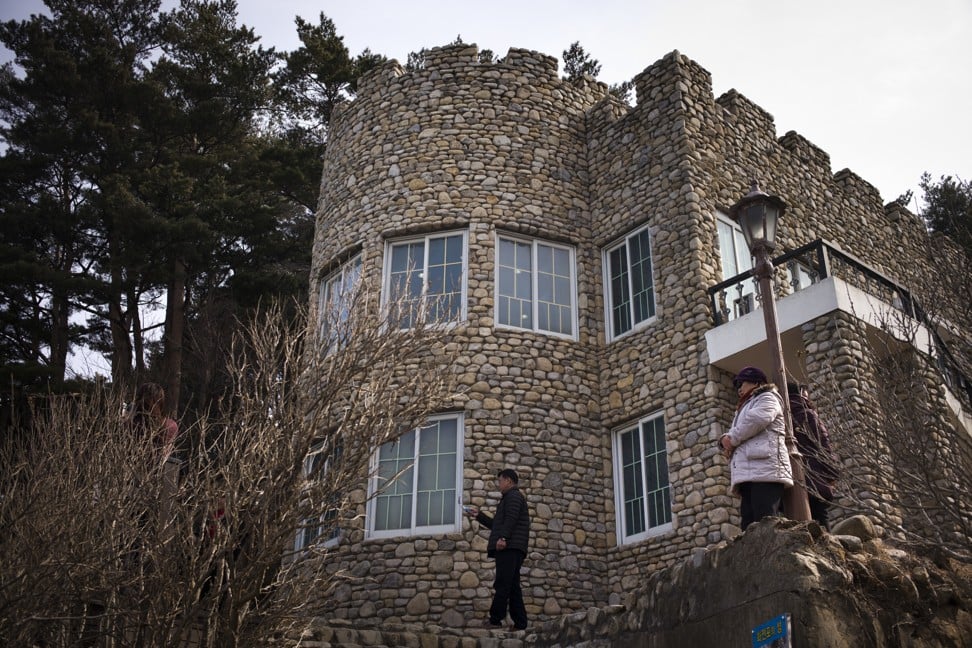 Kim Il-sung's villa
Only a few miles from the DMZ, this stone villa near South Korea's scenic Hwajinpo Beach was once a holiday home for the late North Korean founder Kim Il-sung, the grandfather of current ruler Kim Jong-un.
Formerly called Hwajinpo Castle, it belonged to North Korean territory before the 1950 Korean war, but it wound up in South Korea after a border was redrawn slightly after the war's end in 1953.
A black-and-white photo displayed in the villa shows a childhood photo of Kim Jong-il, the late dictator father of Kim Jong-un, sitting on the stone steps. Then a six year-old-boy, Kim Jong-il was photographed with his younger sister Kim Kyong-hui, an unidentified Soviet playmate and two other North Korean friends.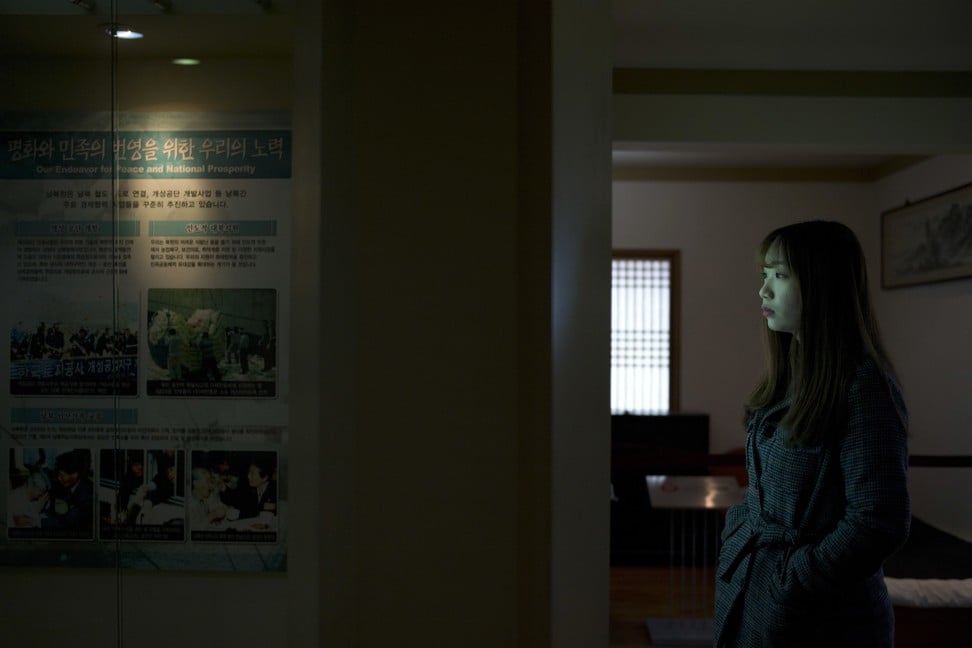 South Korea had first let military generals use the villa as a holiday resort, but turned it into a tourist site in 1999. It normally draws about 5,000 visitors a day during summer and 500 a day during winter. But the Olympics have temporarily boosted the number of daily visitors by a couple hundred, according to villa instructor Yeum Sang-bae.
"While looking at this villa, I thought about our wish for South-North unification and became a bit emotional," says Keum Hyo-kil, a 77-year-old visiting last week with his family after watching an Olympic bobsleigh competition the previous day.
"I hope North Korea's Kim Jong-un would completely give up his nukes on the occasion of this Pyeongchang Olympics," he says.
Many visitors say South Korea should preserve this villa as a historical site for younger generations. But in the past, a group of anti-North Korea activists threatened to blow up the villa, and others scratched out Kim Jong-il's face from the photo fixed on the wall near the steps. The photo displayed during the Olympics showed no scratches.
In 2000, when then South Korean culture minister Park Jie-won visited North Korea, he handed Kim Jong-il an album of photos from the villa. Park, now an opposition politician, said Kim first pretended not to recognise his time in the villa but later reminisced about playing there as a child.
Kim Jong-il ruled North Korea for 17 years after Kim Il-sung died in 1994. He died in late 2011, handing over power to his third and youngest son, Kim Jong-un.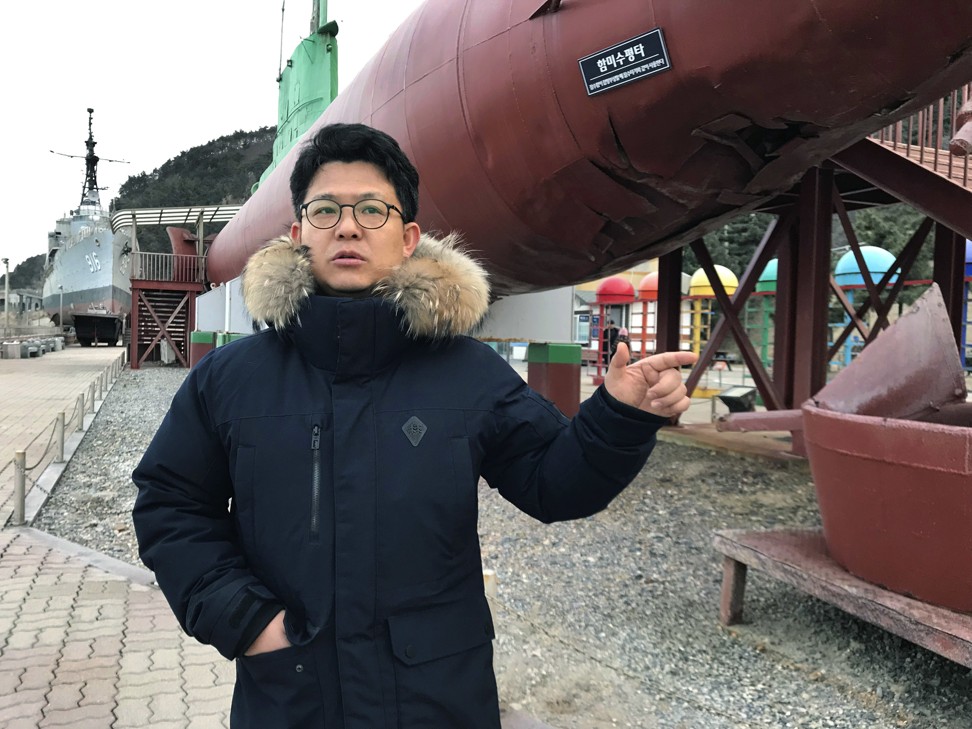 North Korean submarine
A North Korean submarine is on display at the seaside Unification Park in Gangneung, where the Olympics' skating, hockey and curling events have been held.
This 35-metre submarine ran aground in 1996 during a spying mission in the area. After determining their submarine's damage was too serious to repair, its 26 crew abandoned the vessel and went into nearby rugged, heavily wooded mountains to find a land route back north.
But a taxi driver soon detected the stranded submarine and reported it to South Korean authorities, triggering a 49-day manhunt that included shoot-outs with fleeing North Korean soldiers. Eventually, 24 were either shot dead or found dead, one was captured and a 26th was unaccounted for. The manhunt left 17 South Koreans dead.
Visitors are required to wear yellow safety helmets before entering the cramped, low-ceilinged submarine. Those interviewed seemed mixed about the Olympic-inspired rapprochement mood between the Koreas.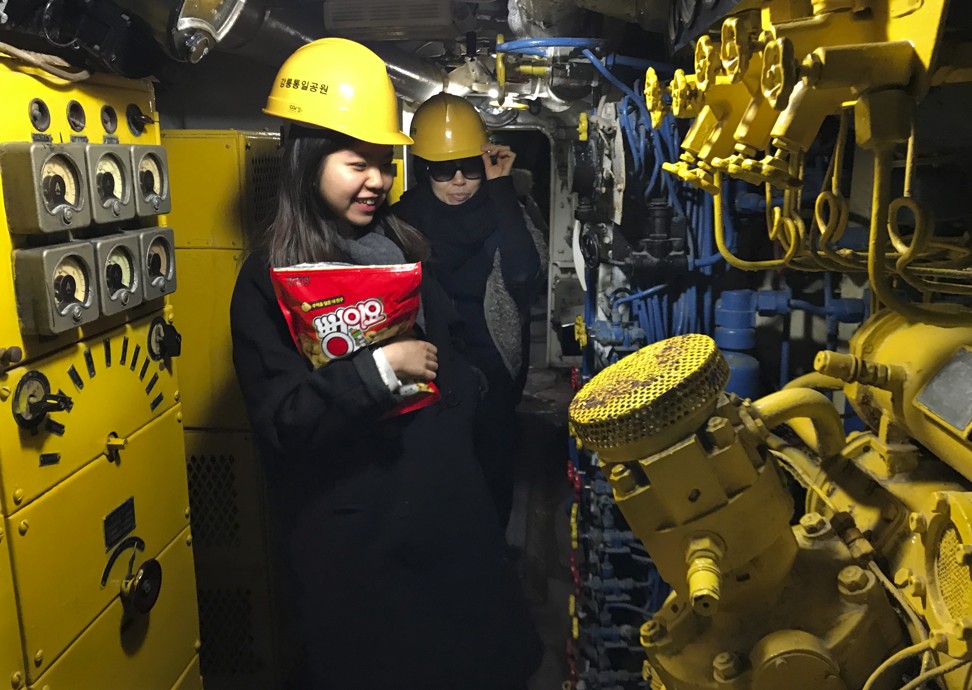 "I hope we unify soon and live together with the same mind," says Hong Sun-kee, a 47-year-old office worker who was mobilised in the 1996 manhunt as a reservist. "It's too cramped inside the submarine. I don't know how they stayed here."
Yu Kyung-hee, a 47-year-old housewife, was a bit sceptical of the North's recent outreach and says she believes it was aimed at easing international sanctions. "I think North Korean agents could come here again aboard another submarine."
Also at the park is a wooden motor boat that 11 North Koreans used to defect to South Korea by sea in 2009. A retired 3,471-ton South Korean warship is also on display.
The Olympics have brought an increase in the number of foreign visitors to the park, but fewer locals have come this month. That is due mostly to a driving-restriction measure aimed at reducing traffic congestion during the games, according to park guide Kim Nam-hee.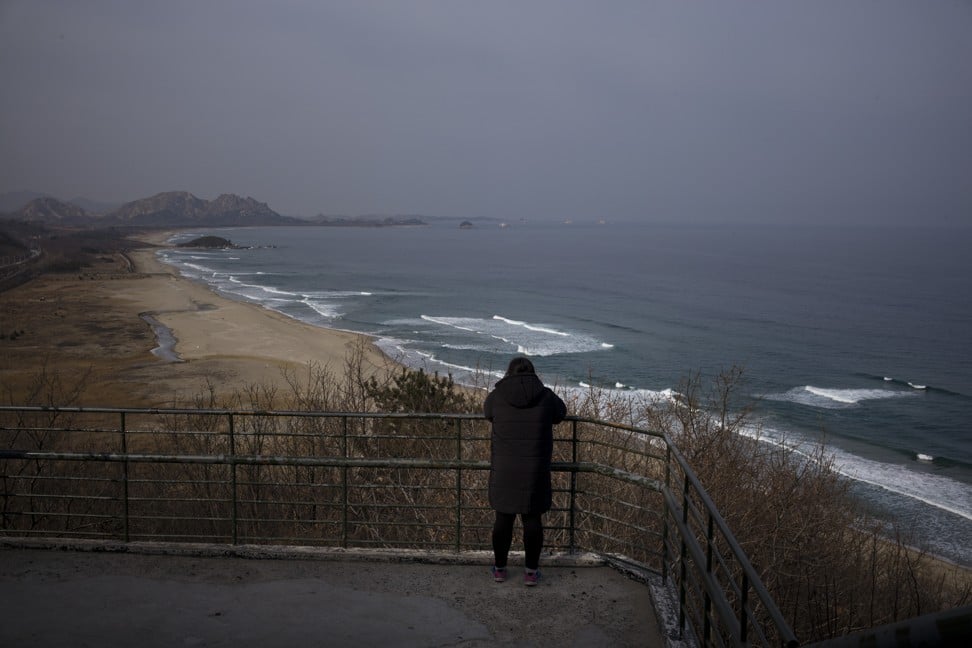 Unification observatory
Located just south of the DMZ, it's one of the northernmost points in South Korea where civilians can travel to get a glimpse into North Korea.
Along a coastal highway leading up to this observatory, you can often see on your right side a long line of barbed wire fences aimed at preventing infiltrations by North Korean agents.
Parts of the North's Diamond Mountain are seen from here, where the two Koreas once ran a joint tourism project during a past era of detente. The project stalled after a North Korean soldier fatally shot a South Korean tourist visiting the mountain resort in 2008.
While this observatory sits near the eastern portion of the 250-kilometre (155-mile)-long border, a more famous DMZ tourist attraction is on the western section and actually inside the DMZ.
The border village of Panmunjeom was a place where North Korean troops sprayed fire at a colleague who was making a daring dash for freedom last year. The defecting soldier was hit five times but survived. He is now in South Korea.
At the eastern coastal observatory last week, many visitors were having their pictures taken with Diamond Mountain in the background after they tied onto guard rails colourful ribbons with messages calling for inter-Korean peace, a successful Olympics and their families' health.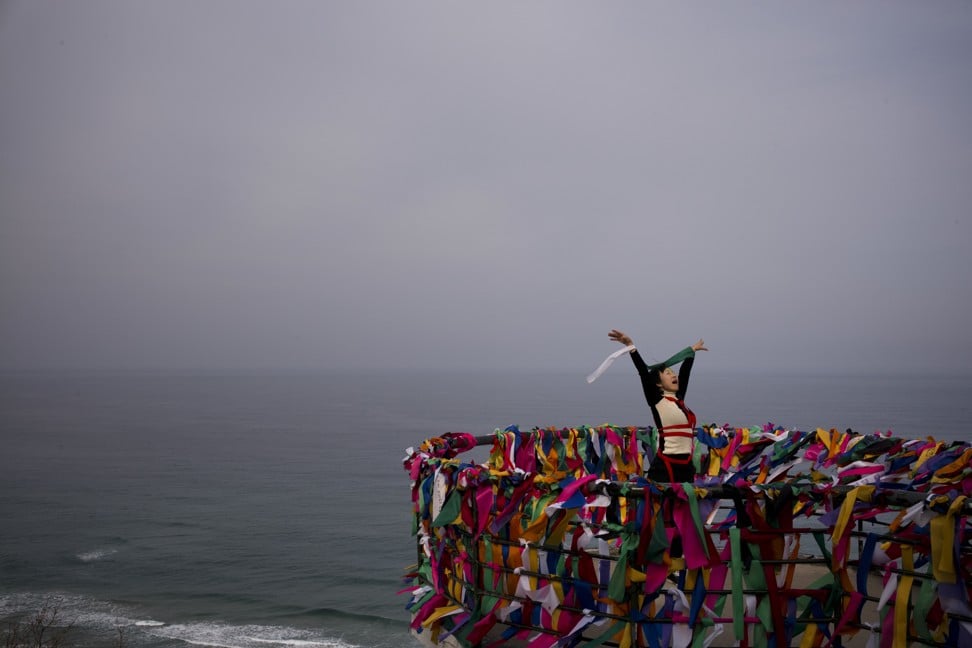 "It's sad because we cannot go to North Korea although it's just right there," says Ha Go-eun, an 18-year-old student who came to Gangwon with her friends to watch the Olympic Games.
"I wish South-North Korean relations would be a little better following these Olympics," she says. "I really, really want to go and see the Diamond Mountain. It's such a beautiful place."
Nearby, a lone dancer staged a performance that symbolised a bird trapped in colourful ribbons and a camouflage net.
"I'd like to express a bird who wants to fly wherever it wants without having any boundaries," says performer Doyu, 48. "Why can't we walk to the Diamond Mountain? I feel like it would take less than five minutes by car to go there. Isn't this situation ironic?"