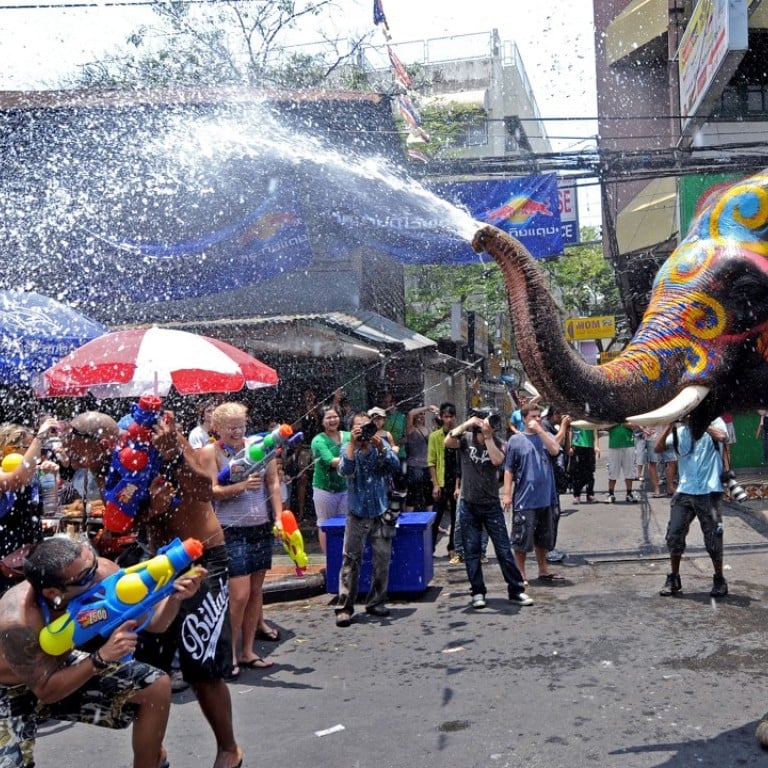 Songkran, everything you need to know about Thailand's famous new year water fight
Songkran is one of Thailand's biggest celebrations and more than half a million tourists join the water fights. Here are some tips on how to get the most out of the event, what not to do, and other activities if you prefer to stay dry
Cheers roar through the air as the packed crowds hurl water at one another. People in vehicles pour buckets of water over the masses, business owners aim hoses at the crowds and fun seekers fire giant fluorescent water guns at each other.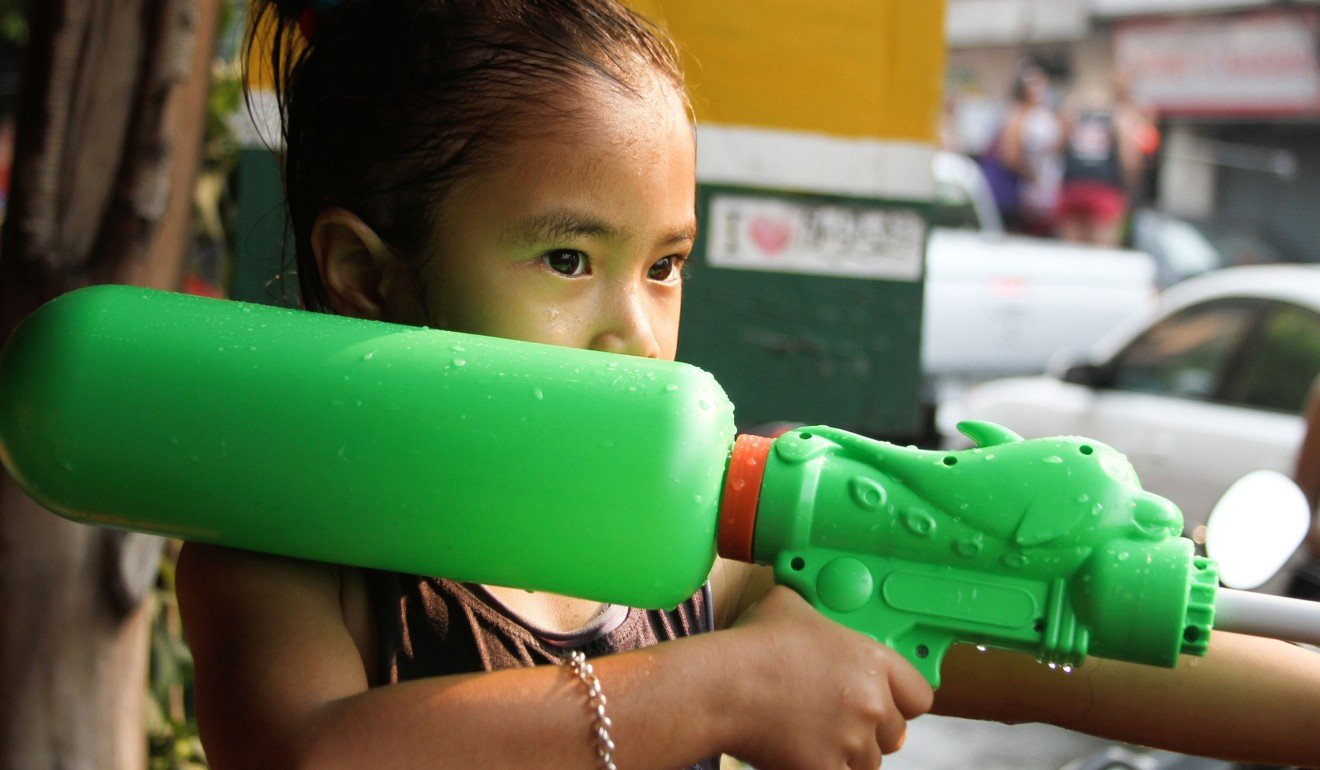 This is a common sight across Thailand for the annual Songkran celebration, which is dubbed the ultimate water fight and this year takes place from April 12 to 16. As one of the country's largest celebrations, the public holiday has become Thailand's busiest time, attracting hundreds of thousands of tourists.
"The annual Songkran festival marks the Thai new year and the whole country will be celebrating days off work, time with family, trips to the temple, partying and water fights," says Christian Sutton, product and contracting director at Diethelm Travel Thailand.
Where to celebrate
In Bangkok foreigners flock to popular backpacker haunt Khao San Road and tourist hotspot Silom Road.
"These are great places to go if you're in the mood to party throughout the day and night, and don't mind being thrown around in the crowds," says Yai Ying, a Bangkok-based tour guide of 10 years.
Phuket is at the centre of some hard core Songkran celebrations, according to Kenneth Hart, who runs Thirsty Swagman, which hosts Songkran tours.
"You'll be wet for three days in a row, there's almost no escaping it," he adds. "If you're visiting one of the more touristy areas, like Patong Beach in Phuket, the minute you leave your hotel you'll be drenched in water. It's a crazy party."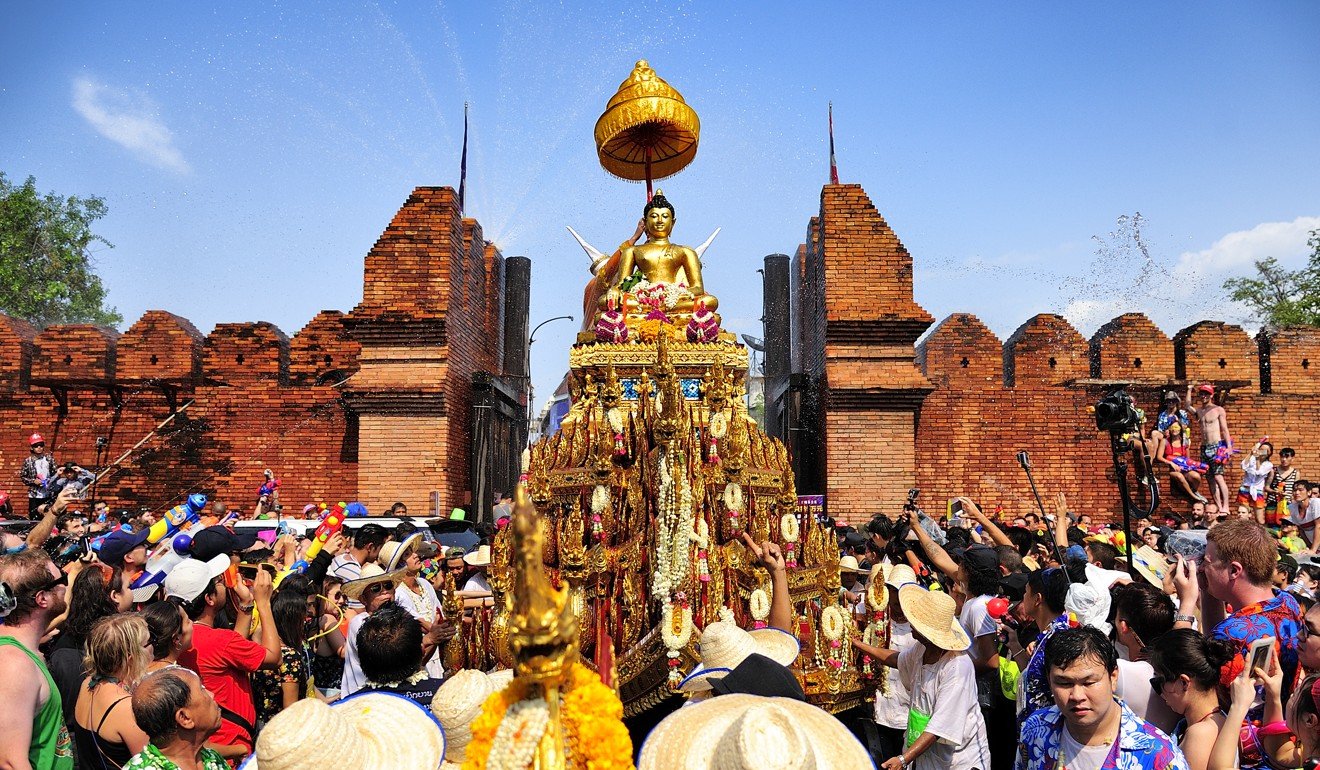 Chiang Mai is another popular Songkran spot, with crowds gathering at Thapae Gate, which is situated by the network of canals that run through the city. During Songkran, Chiang Mai transforms into one huge water fight.
Sutton also recommends travelling to Chonburi Province, where Songkran stretches across five days. In Pattaya, it lasts for one week.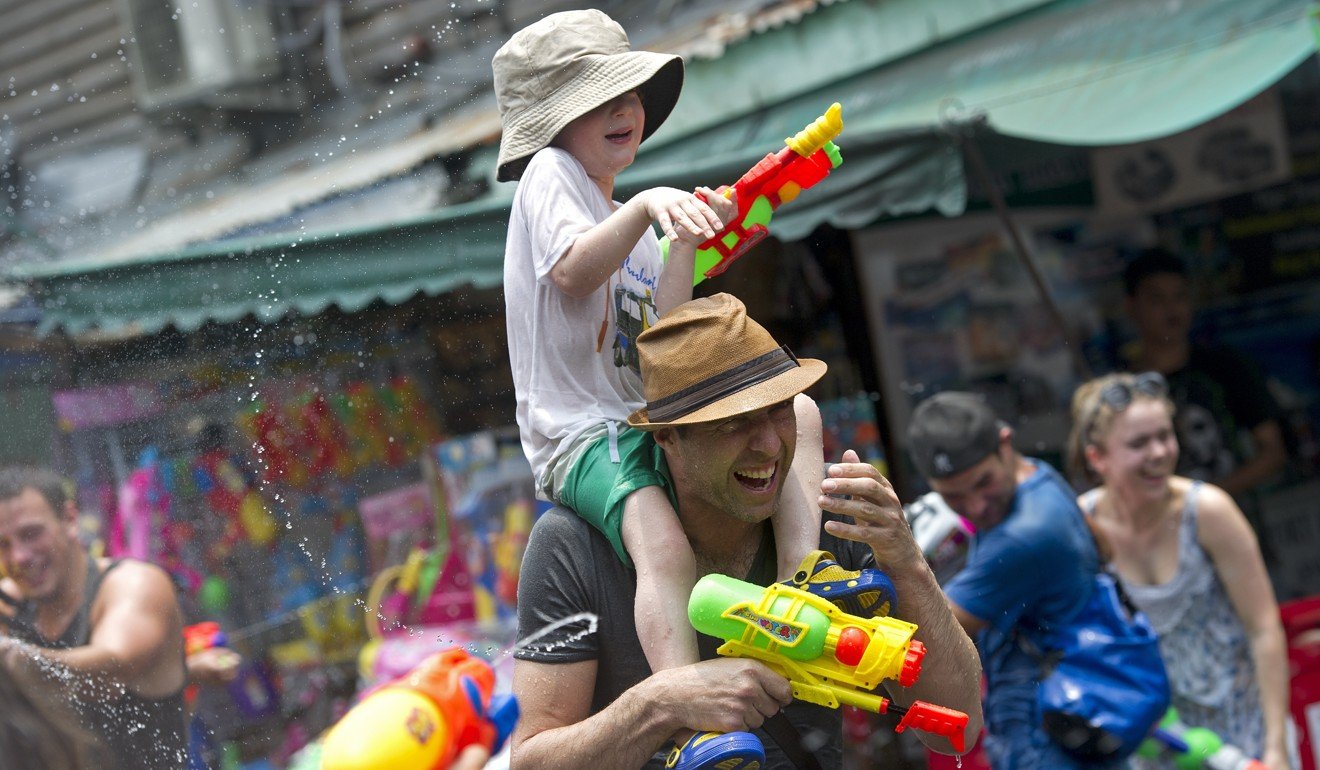 Escaping the crowds
For those who want to celebrate Songkran without the tourist crowds, Sutton says peace can still be found in many corners of the capital.
Visiting a temple is a wonderfully peaceful experience at this time of the year." He recommends Wat Ratchabophit and Wat Prayoon.
Tourism of Thailand is hoping to encourage some tourists to celebrate in outlying destinations, and is promoting a series of lesser-known provinces under a Go Local campaign, a spokesperson told the Post. These include Kamphaeng Phet, Nakhon Sri Thammarat, Kalasin, Chanthaburi and Sing Buri.
Here, more traditional Songkran celebrations can be observed, including the Nang Songkran parade where images of Buddha are carried on floats through the streets, so passers-by can throw water to cleanse them and wash away bad luck in the coming year.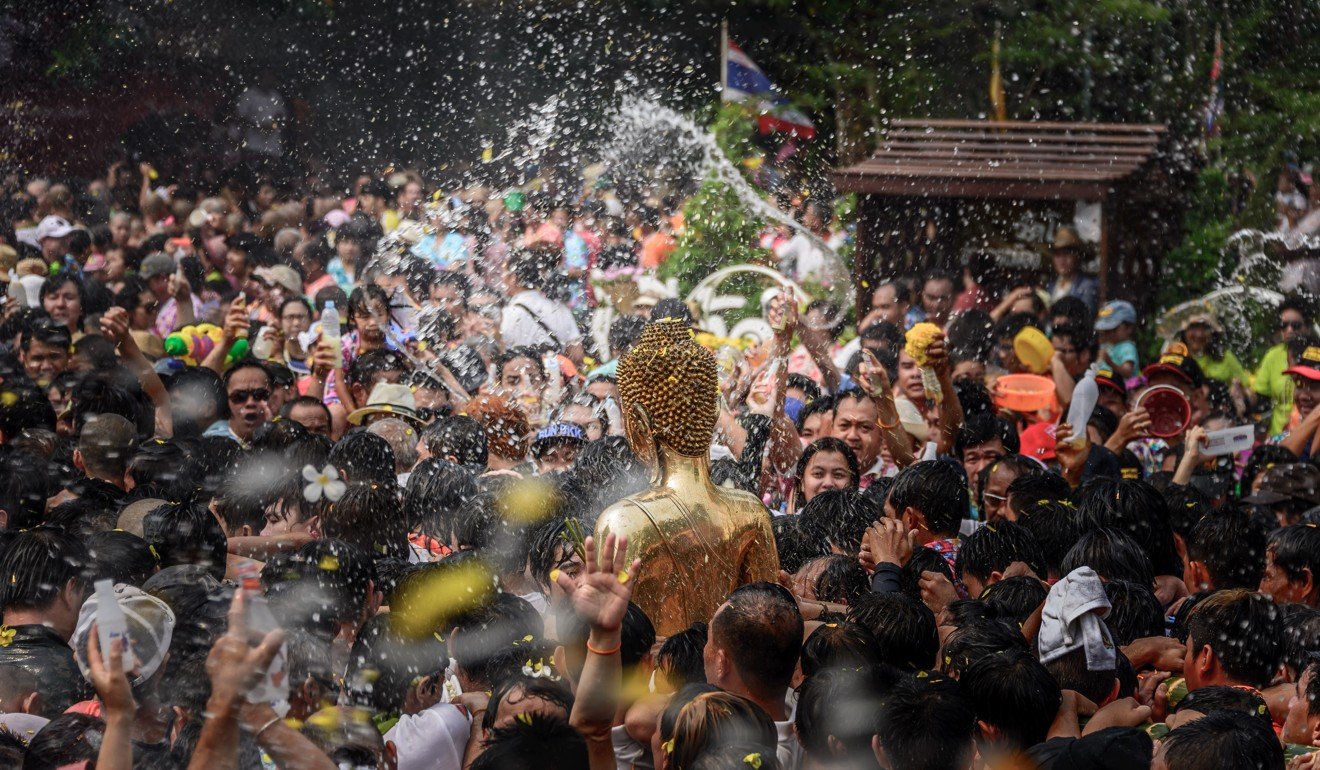 How to behave
With all the water slinging, alcohol and partying involved in today's tourist-oriented Songkran celebrations, it's easy to forget this is a religious festival, says Ying.
"Visitors must remember to respect our culture and traditions when celebrating Songkran," he says.
Despite April's stifling heat and the inevitable wet clothes, visitors should dress appropriately and remain covered up. So, no bikini-clad women waltzing down the street or shirtless men.
"While it's tempting for guys to take their shirts off, it's not well-regarded in Thailand," says Hart. "I'd always recommend wearing a shirt everywhere except the beach itself."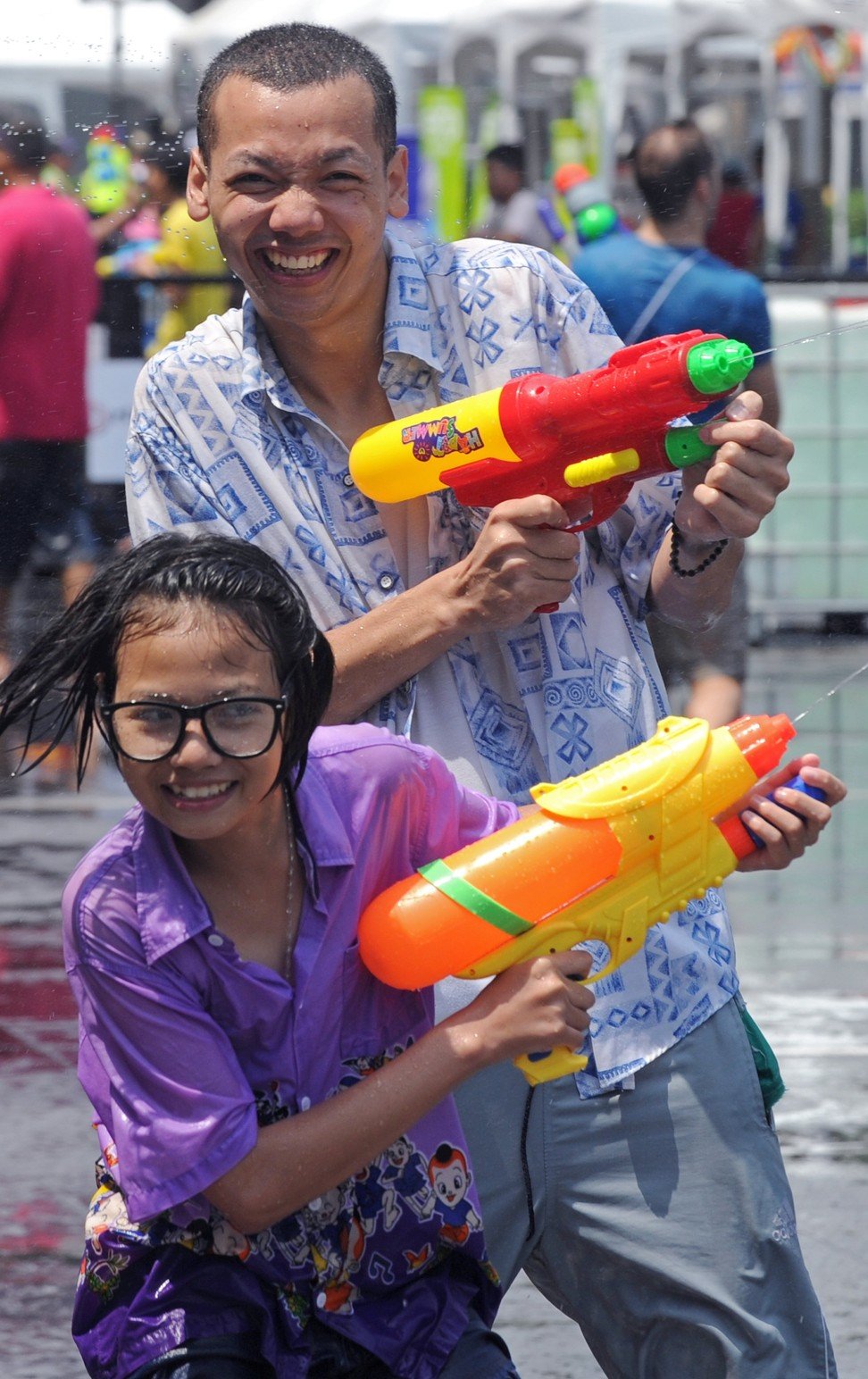 Songkran essentials
If you absolutely cannot leave your hotel without your phone or are hoping to catch the action with your camera, then invest in some waterproof protection.
If you're in popular tourist hubs, expect heavy traffic with many roads pedestrianised for the celebrations. Public transport, such as the BTS Skytrain and MRT operate as usual during the public holidays. Accommodation also fills up quickly so book ahead.
And, while water fights sound like fun, Hart warns it can get tiring, so tailor your trip with this in mind.
He says, "It's huge fun on the first day, but can get a bit much after three days. You just want to stay dry by then. Plan no more than two days of it and add a few extra days before or after to see whichever part of Thailand in a different light."