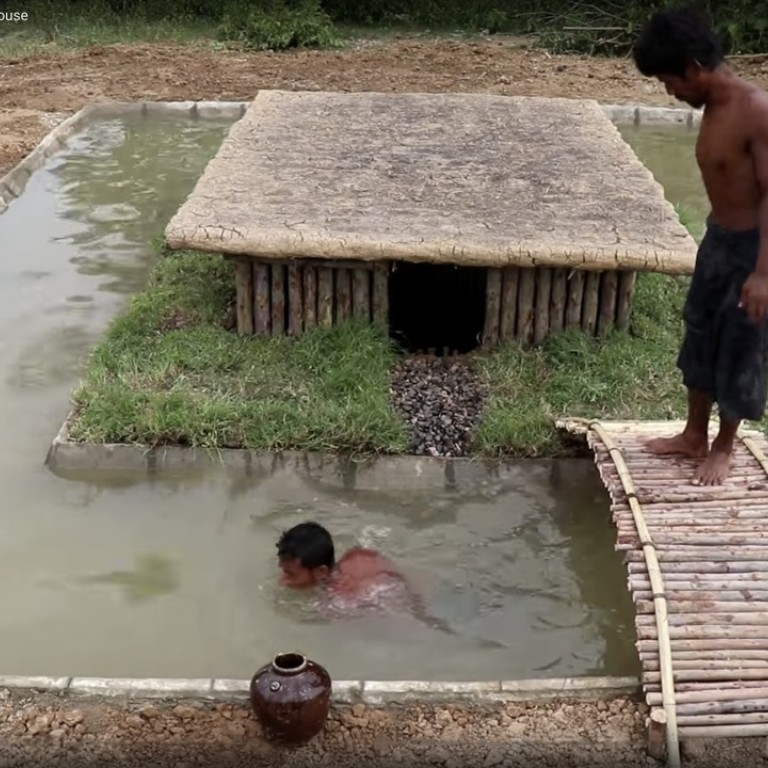 Wilderness survival: five of the Asian YouTube stars getting millions of hits
Whether it's teaching about catching a fish, building a house out of mud or hunting and eating exotic wildlife, primitive living videos are attracting millions of hits on YouTube
The idea of having "survival skills" means different things to different people. For those living in teeming metropolises such as Hong Kong, this involves an ability to navigate jam-packed streets, keep your sanity and secure a seat on the train before someone else grabs it.
Then there are the "primitive living" survivalists. These people – usually men – leave the comforts and annoyances of civilisation for days or weeks on end to play at surviving in the wild on their wits alone.
Real purists take nothing from civilisation with them. Instead, they make their own tools and weapons for hunting from wood, bamboo and stone. They build their own dwellings from whatever materials are at hand. And they'll eat anything they can stomach.
The most famous YouTube survivalist is Australian John Plant, who in his videos is a Robinson Crusoe-type character: he's a loner, wears only a tatty pair of shorts, and never says a word. His Primitive Technology channel has more than 8.5 million followers and almost 54 million views on just one of his 39 current videos (about how to make a tiled roof hut in the bush).
In his other videos, Plant shows viewers how to build a round hut from wood and thatch, how to grow and cook yam, and how to make a pair of sandals from lawyer cane, a local climbing palm.
However, Plant had better watch out – the trend has caught on in Southeast Asia and he now has serious competition from several groups of survivalists who are also making waves on YouTube.
Based in countries including Indonesia, Thailand, Cambodia and Vietnam, these media-savvy rural villagers are attracting millions of views as they fashion all manner of elaborate dwellings and hunt for food in the forests.
Here are five of the quirkiest and most popular primitive living YouTube groups in Asia.
If you were to ever find yourself lost in the jungles of Vietnam without any help, the scores of short, informative videos on this popular channel should come in handy – providing you still have access to YouTube.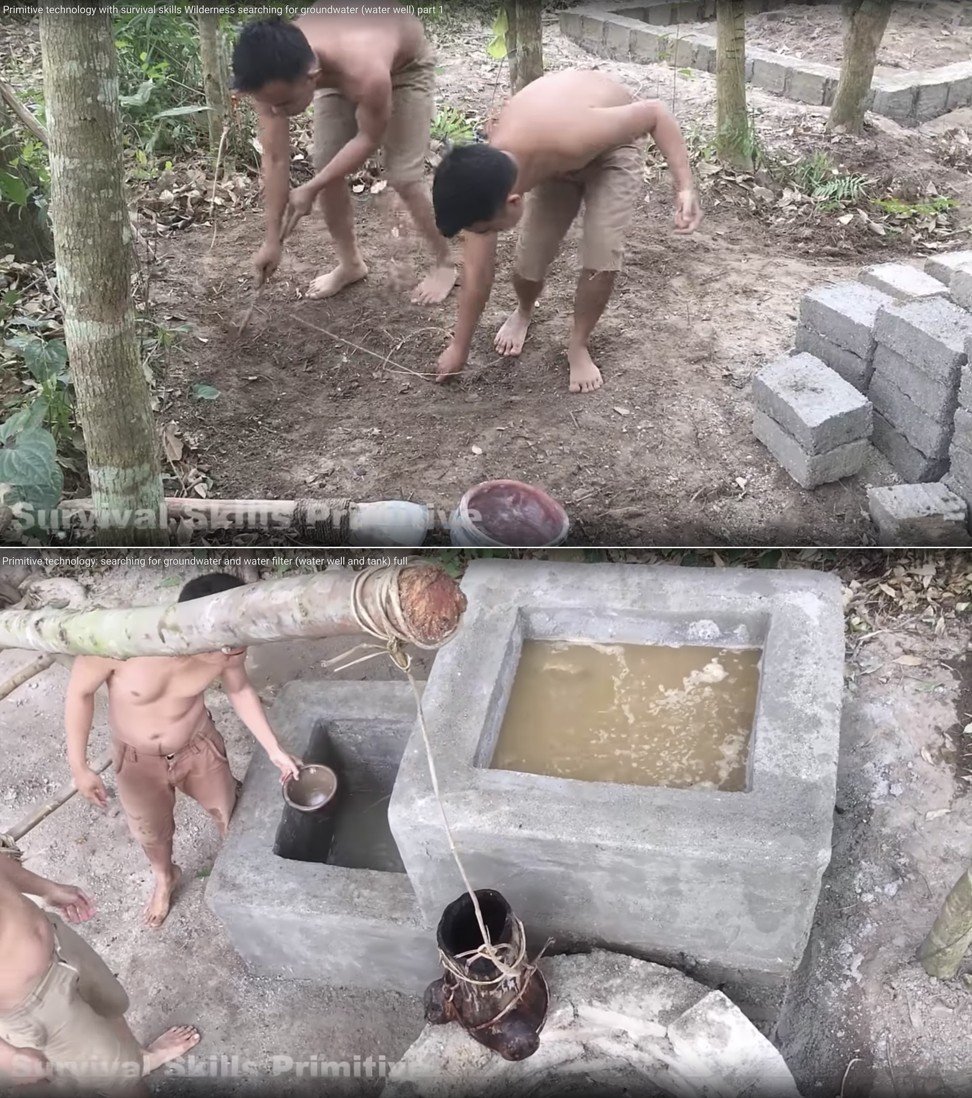 The hosts of Survival Skills Primitive, who have gained 650,000 followers since the channel's launch last summer, are two men who catch fish in a stream with their bare hands, fashion a wooden spear with a sharp stone tool, and build a water filter from bamboo, leaves and charcoal. They also show viewers how to start a fire with sticks, caveman style.
This channel from Cambodia showcases handmade rustic architecture at its finest. It currently has 2.3 million subscribers and 215 million views of its 43 videos. Its two handymen heroes first build a nifty little log and bamboo shack with an underground sleeping chamber using only simple home-made tools, seemingly without even breaking a sweat.
Next, they make mud bricks and build themselves a swimming pool around their "underground house", filling it with water they carry in a pair of earthenware urns. The result is something you might see at a primitive-living resort for weekend holidaymakers from the big city.
You can also watch the two Cambodian guys construct a "hobbit house" covered in grass and create a little underground "swimming pool". It's more like a kiddie pool, but impressive nonetheless.
At first glance you might think this is a weird foodie channel with a mangled English title. The two Indonesian men and one woman featured in this huge range of videos gorge themselves on any wildlife they can lay their hands on. And they get quite a lot: wild doves, field mice, frogs, weaver ants, eels, huge worms, baby crocodiles, all shot with a wooden catapult.
One video shows them catching a cobra and then cooking it over an improvised campfire. On the side, they grill various questionable food choices on heated rocks in the forest, including cow offal, cow skin, a pig's head and chicken heads.
This YouTube channel from Vietnam features less survival in the wilderness and more rustic living. Sure, there's a bit of wild chicken trapping in the forest, but the focus is more on traditional village skills in the countryside.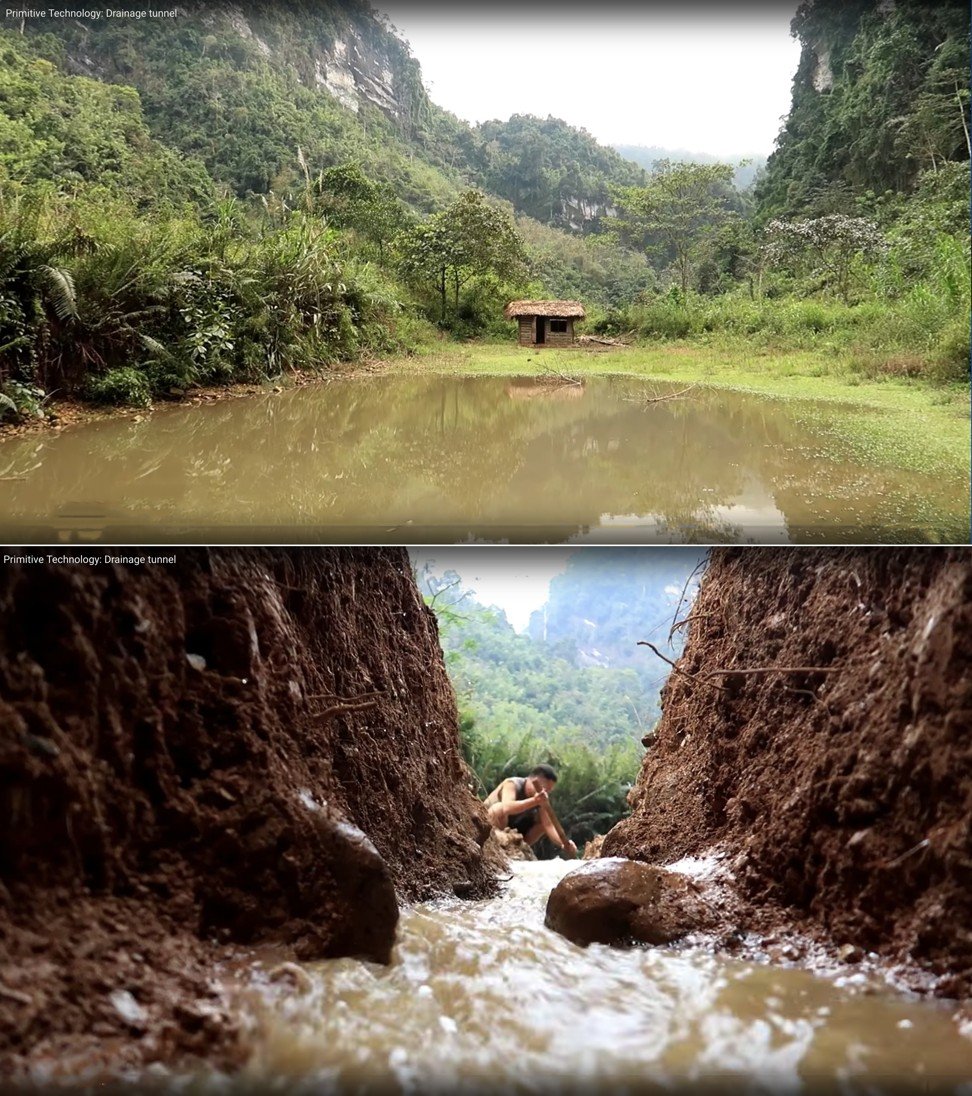 An industrious local shows viewers how to build a fish pond from mud, dig irrigation ditches for rice paddies, and construct a rudimentary drainage tunnel from bamboo poles. This channel proves that bamboo is a highly versatile material in the right hands. You can turn lengths of bamboo into drinking cups, fashion a bow and arrow, make a ladder, weave a basket for carrying firewood, and trap eels with it.
This Khmer channel is a heavy hitter when it comes to fierce wildlife catching feats, not least because many of the adrenaline-fuelled videos feature village boys and girls.
In one video, two preteen boys catch a sizeable python by the side of a canal. In another, titled Amazing Boys Catch Alligator While Going Fishing, the same boys descend on a small alligator by a murky stream and manhandle the thrashing reptile into submission.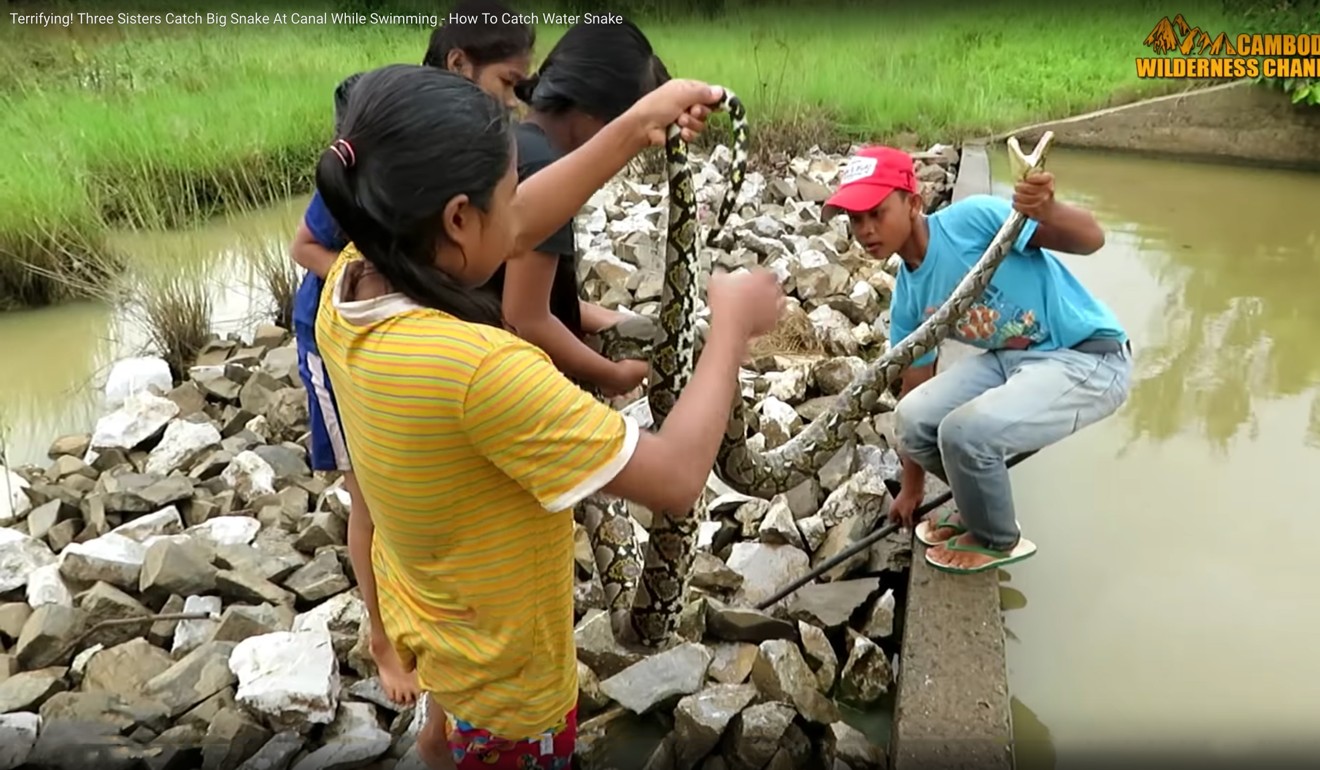 Some of the videos appear staged, but that hasn't stopped the channel from gaining more than a million subscribers and nearly 400 million views for its nearly 200 videos. Still, there's plenty of obviously authentic stuff on the channel, such as watching villagers trying to steal honey from wild bees, only to flee giggling after being stung repeatedly.
This article appeared in the South China Morning Post print edition as: Meet the Asian wilderness survivalists making good in the great outdoors