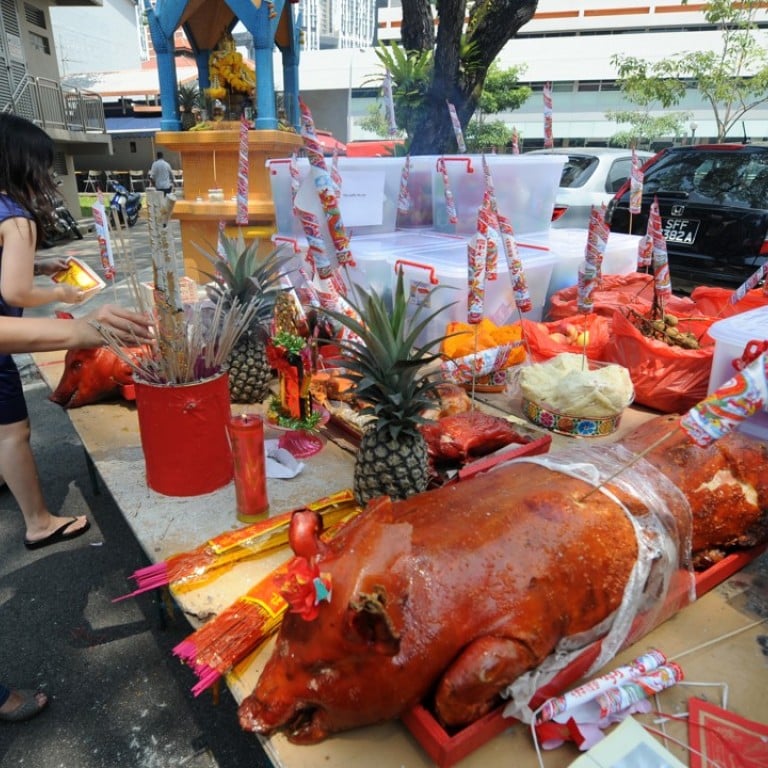 Singapore's Hungry Ghost Festival: what to do in the Lion City during the month-long event … and taboos to avoid
During the Chinese ghost month it's said the dead are free to roam the land of the living. Here's our guide to things to see, how Hokkien Chinese rituals differ from Cantonese ones, and things you should avoid doing
The Hungry Ghost Festival is one of Singapore's most popular events, bringing together people from all corners of the city's cultural melting pot. For the entire seventh month of the lunar calendar (which falls from August 11 to September 9 this year), the living remember and revere their deceased relatives who are said to return to roam our realm.
The Hungry Ghost Festival, or Zhong Yuan Jie, stems from both Taoist and Buddhist traditions and dates back around 2,000 years. During the festival, people carry out elaborate rituals to feed and honour the dead who roam the earth during the ghost month.
While there is plenty to see in Singapore from now until September 9 for the living, there are also many taboos to avoid.
What to do
Watch a getai
There are island-wide celebrations over the month and the festivities are observed from home to community level. One of the most colourful aspects of the festival is the staging of the getai (tented song stage). Traditionally, the getai is set up by a collective clan, usually neighbours or business associates, to raise money for the rituals needed to appease the spirits, including kitschy evening entertainment.
While the Cantonese version of this boisterous event would usually include an opera performance, the Hokkien, a dialect group in Singapore, prefer to appease "the good brothers" – a reference to the released spirits – with loud songs and dance routines peppered with raucous jokes. While the number of getai shows has dwindled over time, there are still a few good performances every year featuring veteran local acts such as Liu Ling Ling and Wang Lei.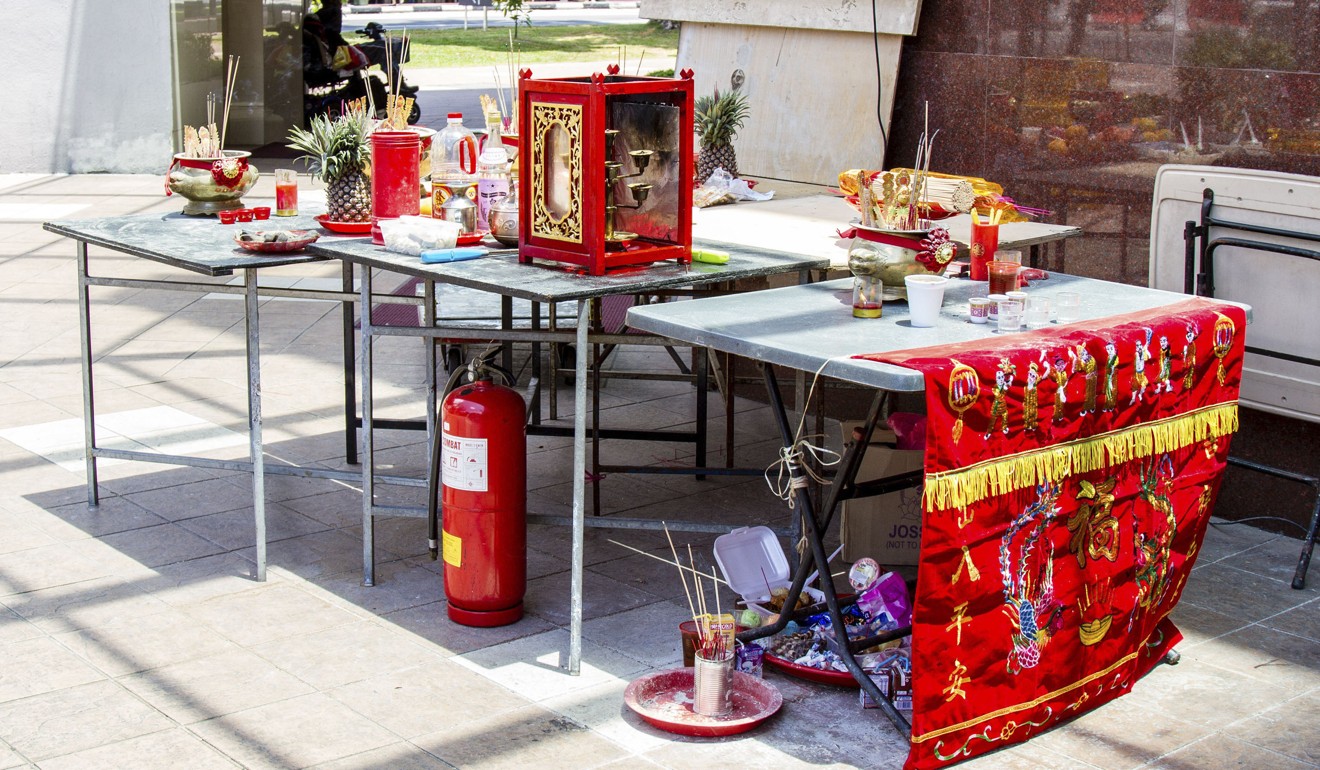 As these performances pop up all over Singapore and rely mostly on word of mouth for publicity, your best bet to find one is to ask a local or look out for spots where traditional announcements are posted.
The graveyard shift
Singapore's grave sites may be fast disappearing to cater to the ever-expanding needs of the living, but the ones that remain – including Chinese cemeteries such as Lim Chu Kang and Bukit Brown – will see rituals, from the pious to the spooky, carried out this month. The Asia Paranormal Investigation group (api.sg) can arrange guided tours to these sites at night, where you can witness a lively atmosphere with gamblers praying for lucky numbers and mediums connecting with the dead. Laying eyes on wailing figures with sooted faces swallowing candles over a tomb is one scene you're not likely forget – or to find on your usual Singapore itinerary.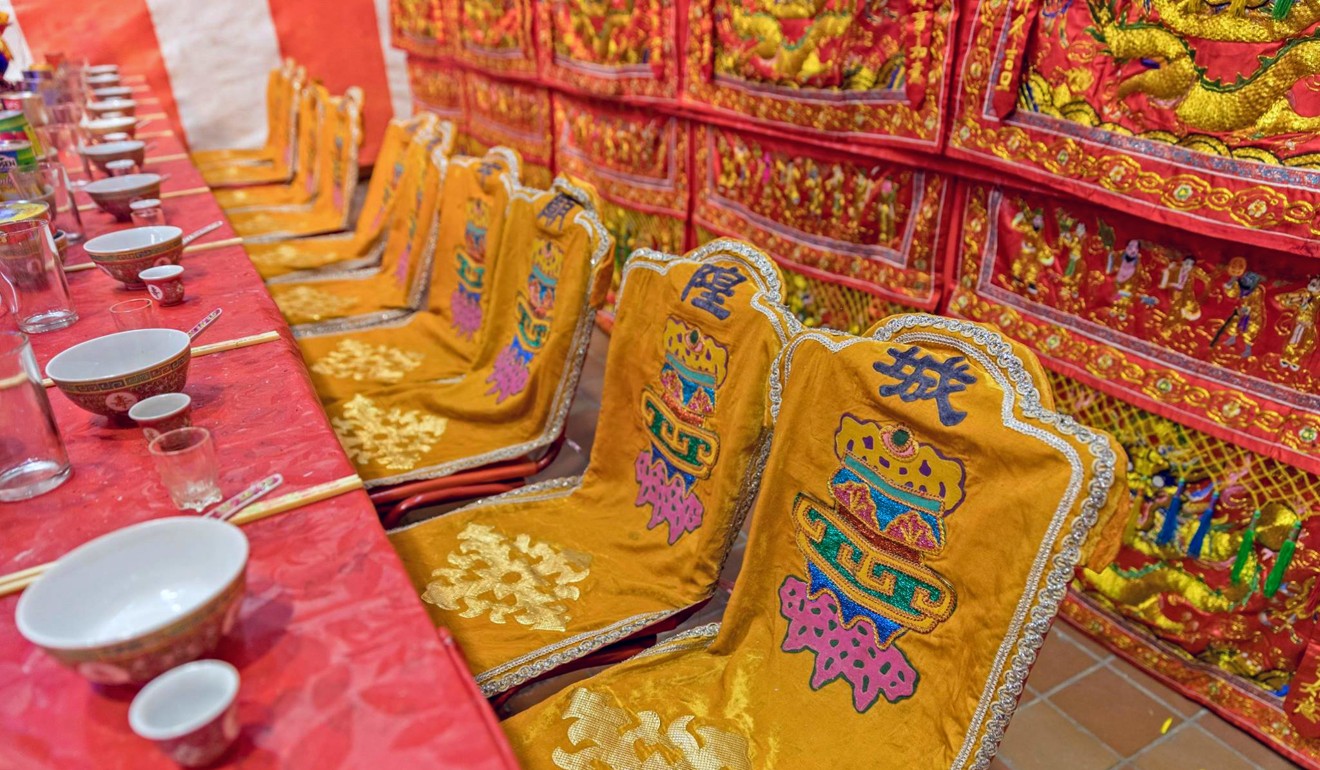 Spiritual solace
As Chinese Buddhists and Taoists in Singapore mostly practice a syncretic form of these faiths, many temples become very busy during this period. Generally, Taoist temples will hold a major offering event to commemorate the month-long festival, while Buddhist temples will hold a daily worship and sutra chanting for the lost souls.
Reflecting tradition, these elaborate rituals, including the "banquet for the dead" where a feast is laid out in honour of the deceased, do not occur often in modern Singapore.
To experience the colourful Taoist traditions and rituals of the Hungry Ghost Festival, visit the Lorong Koo Chye Sheng Hong Temple (shtemple.org.sg) on August 25 – the 15th day of the seventh lunar month in 2018 – also the most significant day of the ghost month for Taoists.
For a glance of the Buddhist view on the festival, one can head to The Singapore Buddhist Lodge (sbl.org.sg) where devotees pour in daily to offer prayers and food to their deceased relatives.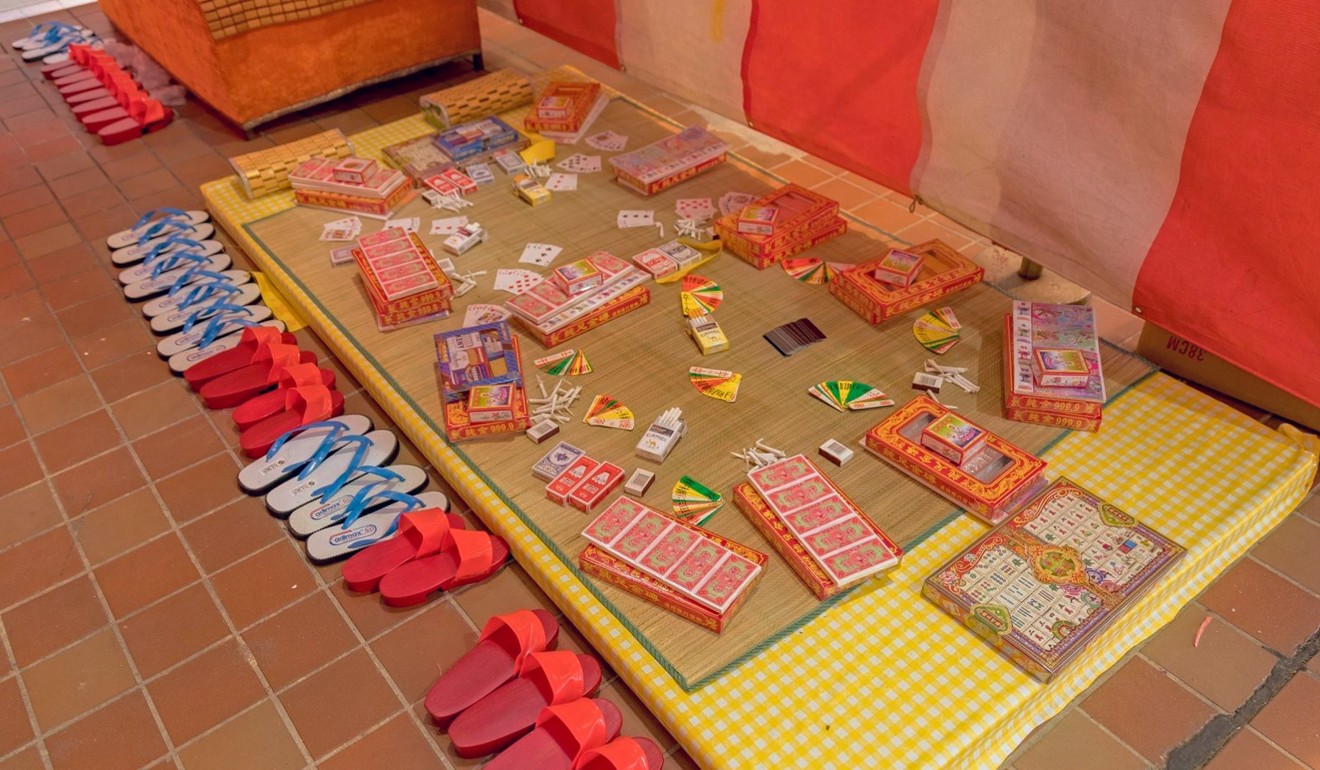 What not to do
Whether or not you believe in ghosts or superstitions, it makes sense to approach certain taboos and sensitivities with respect and understanding.
While the actual day of the festival is the 15th day of the seventh lunar month, prayers and offerings will be made the moment the clock strikes midnight on the first day. Typically, food items such as fruit, sweet meat and tea leaves, along with candles and joss sticks, will be left along public areas across the city, so be careful to avoid stepping on these offerings – not just out of fear of bad luck and reprisals, but also to avoid being burned.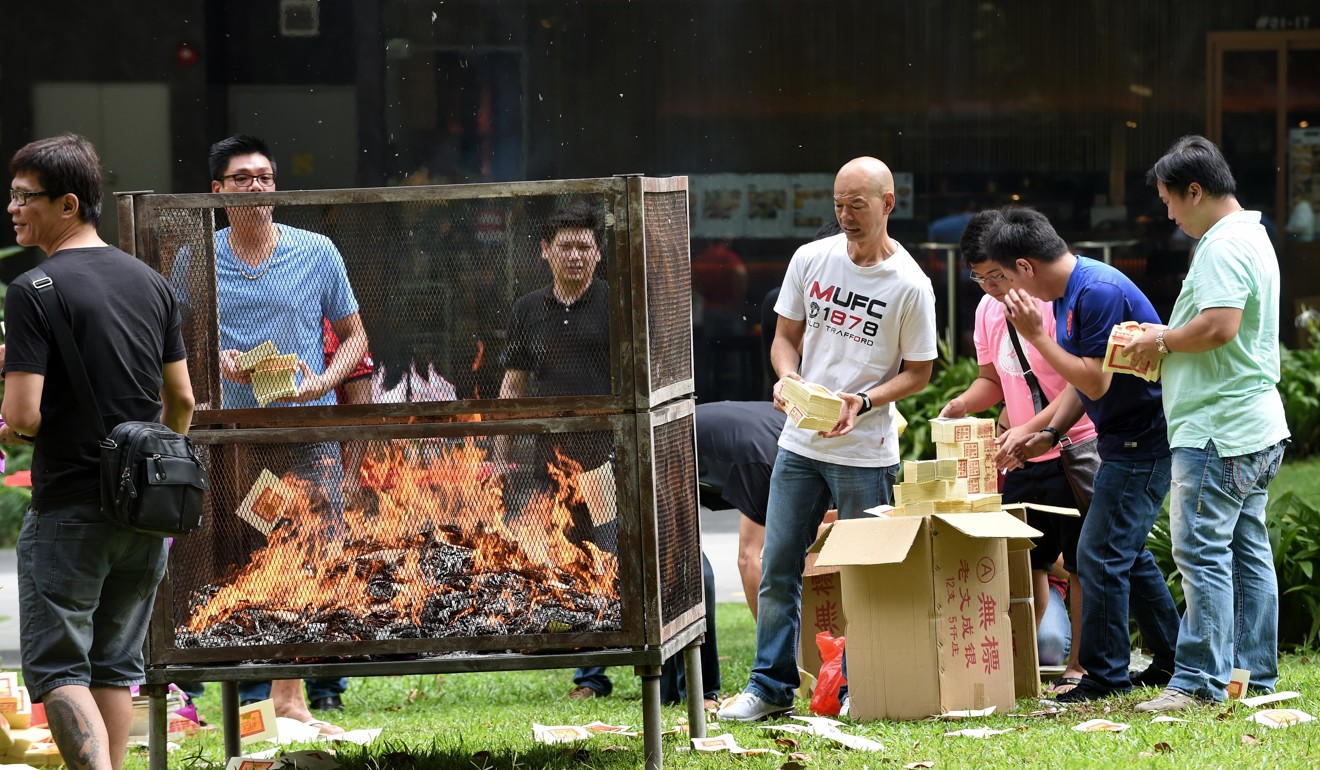 While watching public performances put up to honour the invisible guests, don't sit in the seats that have been purposely left empty in the front rows. Regardless of one's beliefs, it would be insensitive to breach this long-standing tradition, especially in the presence of a large crowd.
Certain traditional rituals expressly forbid the taking of photographs and one should adhere to this out of respect.
There is a heightened fear of swimming over this period, as the Chinese believe that souls that perished under water are now back to look for "a substitute". This entrenched belief, however, is unlikely to stop tourists from making a splash at inviting pools such as the infinity pool at the Marina Bay Sands.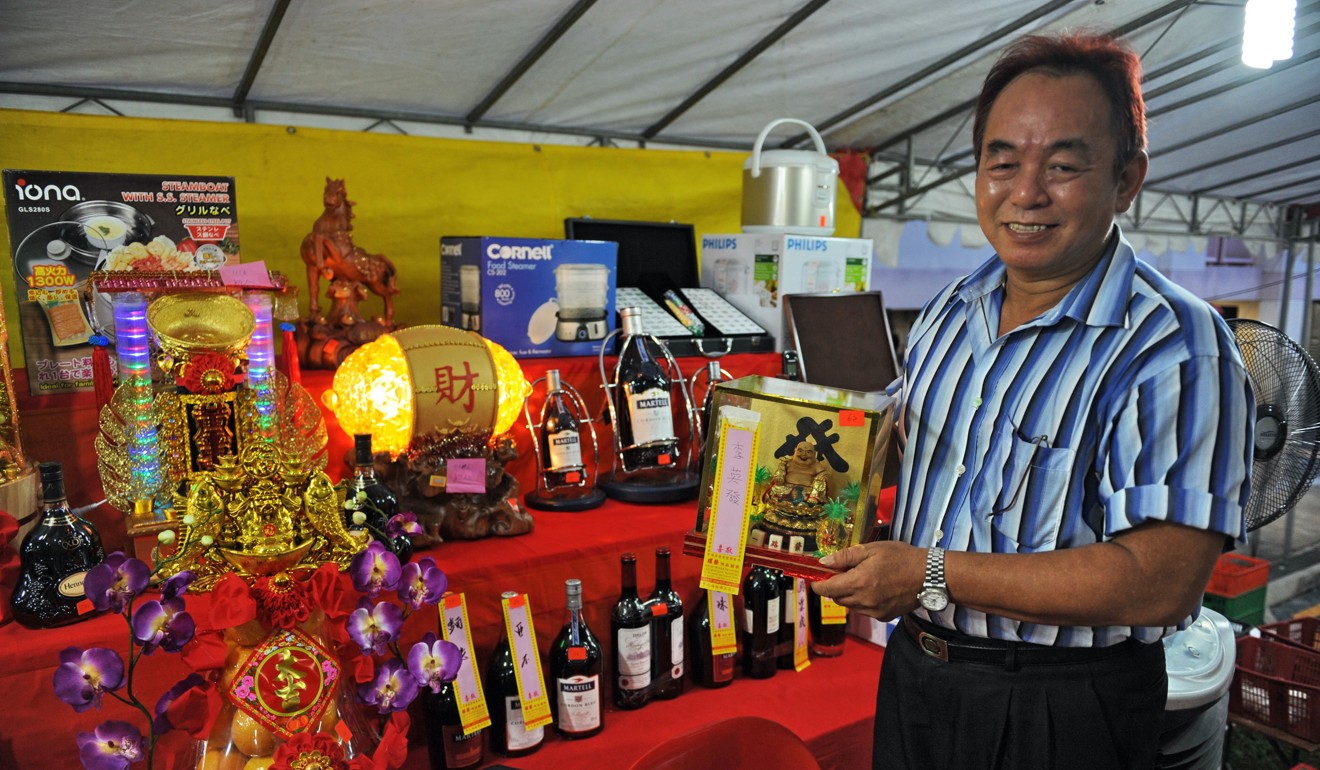 Avoid killing insects, such as moths and butterflies, during the month, as some believe that they are forms taken by deceased relatives returning for a visit.
Late-night escapades are generally avoided during this month, so this may be a good time to get a table at popular restaurants. This is also low season for weddings and corporate events, so ballrooms and event spaces often come with good discounts.