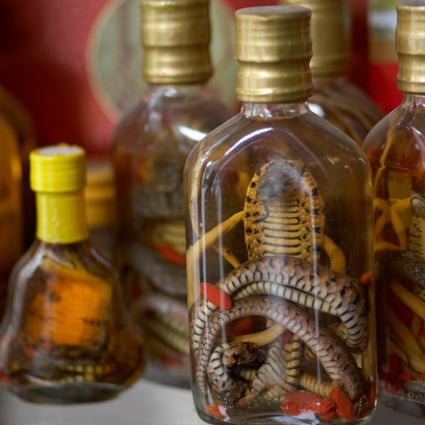 Vietnam's Ruou thuoc or snake wine is traditionally believed to make men more virile. Photo: Alamy
Vietnam's famous alcohol aphrodisiac can boost your sex drive – but do you have any idea what's in it?
Ruou thuoc is said to have healing properties, from reducing aches to improving virility, but choose your brew with care. Do you really want to support the illegal trade in wildlife parts by having one containing cobra blood or bear paw?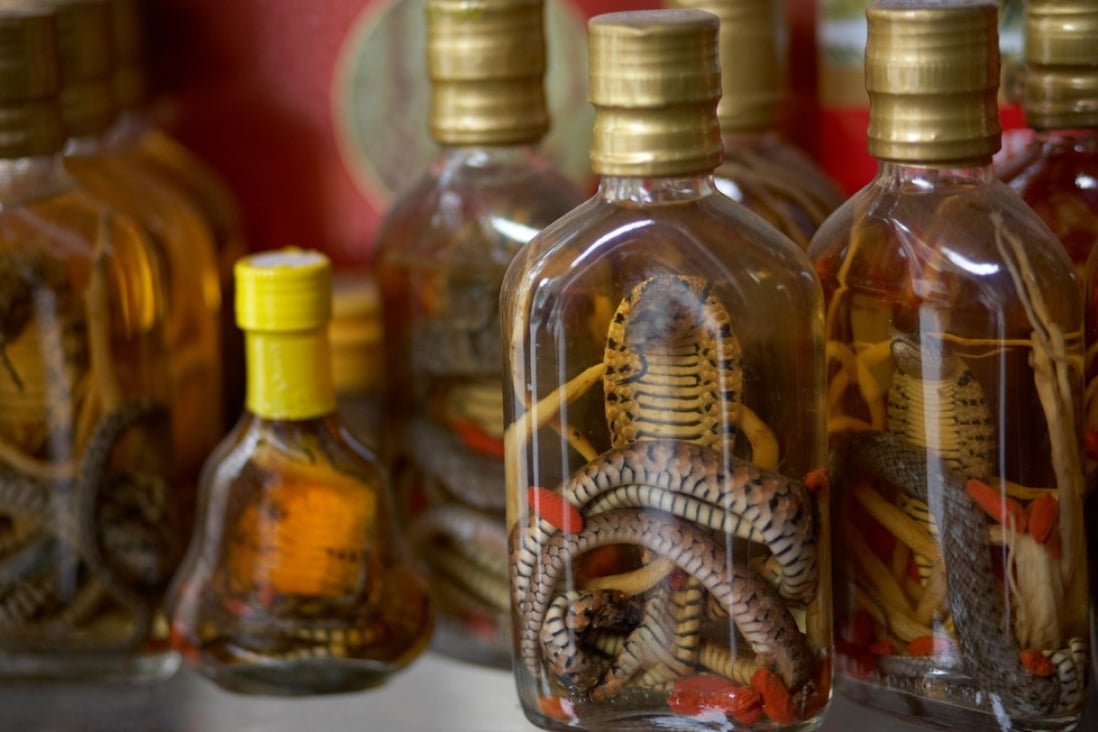 Vietnam's Ruou thuoc or snake wine is traditionally believed to make men more virile. Photo: Alamy