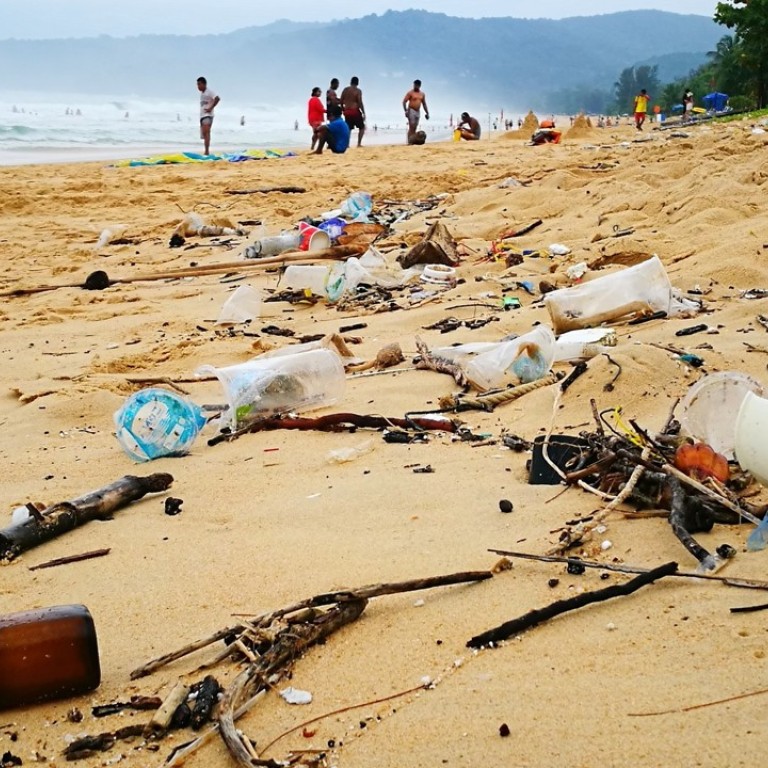 Phuket hotels unite to save 'paradise island' from plastic and overtourism
Almost 70 hotels on Phuket have pledged to reduce plastic use – the first in a raft of measures to conserve and preserve the Thai island
As mass tourism becomes an issue across the globe, Phuket hoteliers have united around urgent measures to ensure plastic and pollution don't ruin the once idyllic Thai island.
"Phuket is my paradise island and I don't want to see it damaged by tourists," says Phuket resident Chawanwit Petcharat. "I want to see the turtles come back and lay eggs on the beach and no trash in the sea."
Eleven-year-old Petcharat is too young to remember the island when it was dotted with picture-perfect beaches and the tourist hub of Patong was just a sleepy town.
Today, many of the island's shores are littered with trash and are packed with tourists during high season. As plastic bags and cigarette butts float in the ocean, huge efforts are being made to conserve the island's dwindling marine life and natural beauty that were the initial draw for tourists.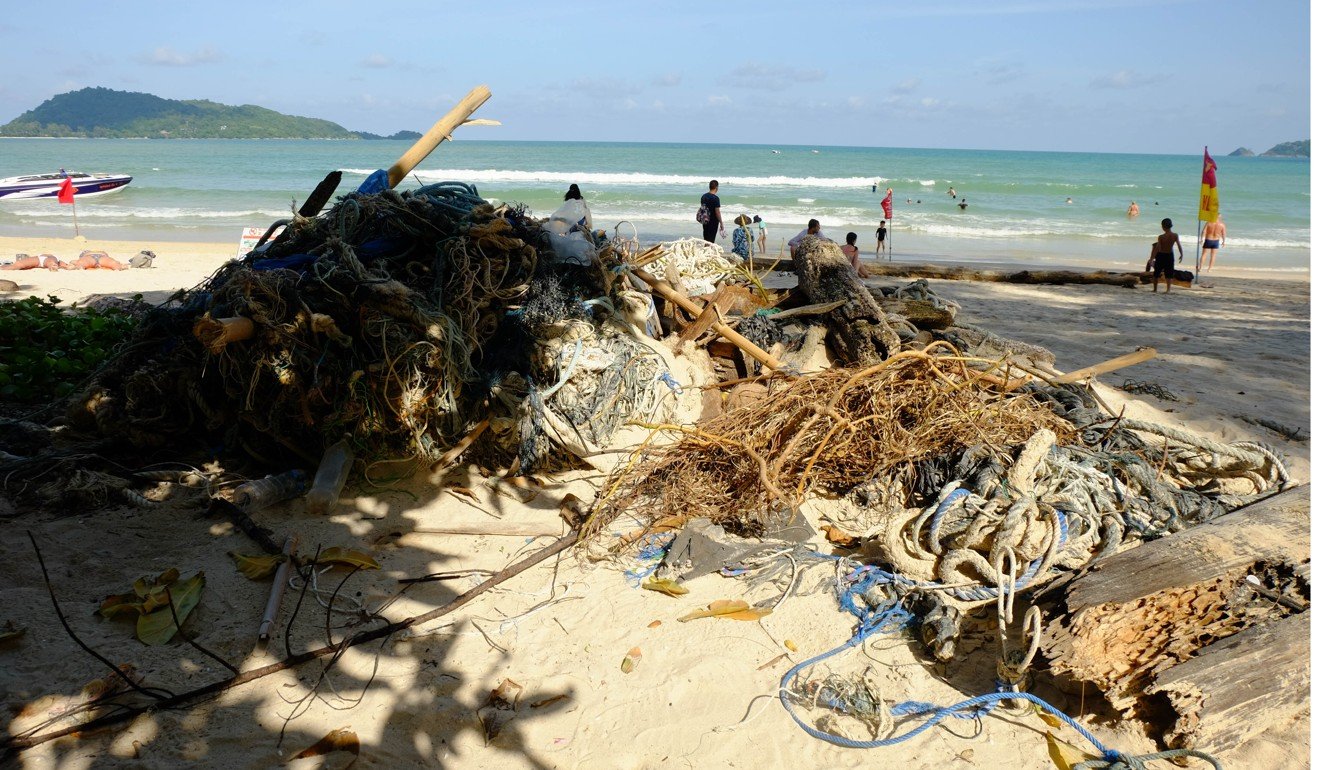 Anthony Lark, president of the Phuket Hotel Association and luxury resort Trisara's managing director, landed in Phuket 31 years ago to open one of the island's first luxury hotels. "Phuket was a quiet island and the beaches were deserted and pristine," he recalls. "You could go fishing and within a minute land a load. There were turtles on all the beaches. The growth of tourism ... has led to Phuket becoming an urban resort in many parts. With that comes challenges."
Tourism leaders have launched a pledge to clean up their act and halt the damage that is being done to Petcharat's "paradise island".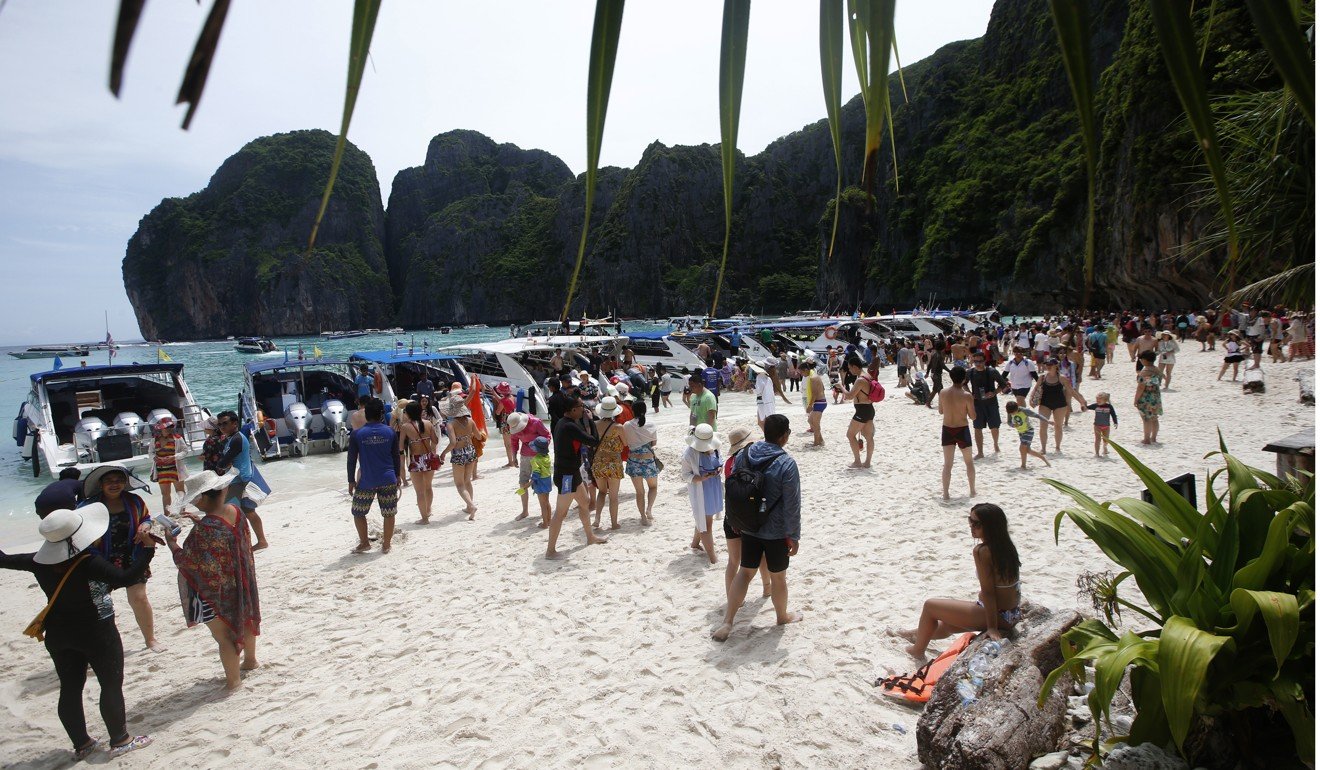 The devastating impact of tourism has also been felt in Southeast Asia. Officials recently closed Thailand's Maya beach indefinitely to visitors. The bay, which rose to fame in the film The Beach starring Leonardo DiCaprio, was initially closed in June for four months because of environmental damage caused by overtourism. It was hoped the ecosystem could recover during the temporary closure, but a survey found that the damage was worst than originally thought.
Boracay in the Philippines was also shut down for six months of rehabilitation. Set to reopen on October 26, a string of measures has been put in place to curb future damage, including limiting daily visitor numbers to 19,000.
According to official figures, during the first four months of 2018, Phuket International Airport welcomed 3.5 million people. This represents a 19 per cent year-on-year increase, with international arrivals – led by China – seeing a 28 per cent jump.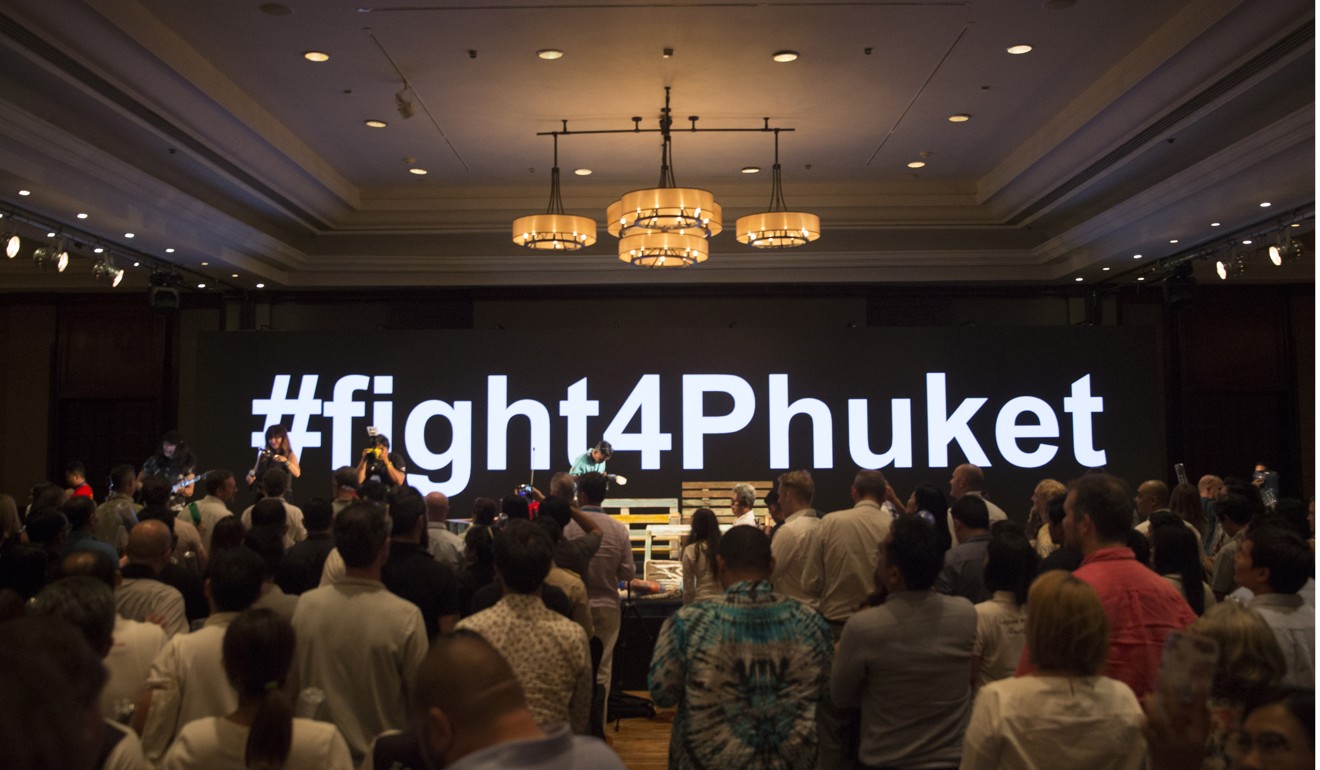 Phuket was also recently ranked the 12th most visited destination in the world in the annual Global Destination Cities Index, welcoming 9.29 million visitors in 2017. Bangkok topped the table, with 20.05 million people exploring the Thai capital last year.
While Chinese arrivals have slumped in recent months – prompted by a tour boat tragedy off the island in July that saw
almost 50 people killed
– the rising number of overall visitors is sparking concerns over Phuket's future.
To help the island restore its reputation, the Phuket Hotel Association and its almost 70 members have agreed to reduce plastic use on the island as the first in a raft of measures to conserve and preserve Phuket. Educational programmes with local communities and schools, as well as campaigns urging the crowds who flock to Phuket to behave responsibly are also being rolled out.
"The time is now," said Lark at the launch of the first PHIST (Phuket Hotels Islands Sustaining Tourism) forum, which attracted more than 500 guests from across Asia in September. "The time should have been yesterday and it is certainly not tomorrow."
In June, all members of the Phuket Hotel Association agreed to phase out single-use plastic and put in place plans to stop using plastic water bottles and straws by 2019. Lark's 40-villa resort used to send about 250,000 plastic bottles to landfill annually. The resort now uses reusable glass bottles.
InterContinental Hotels Group (IHG), which operates seven resorts in Phuket and manages or owns 5,400 hotels across the globe, used more than 15 million plastic straws last year – enough to stretch from New York to Tokyo. It has committed to stop using plastic straws by next year.
"The discussions are never-ending, but we have to start somewhere," says Michael Blanding, IHG director of corporate responsibility for Europe, Middle East, Africa, Asia and Greater China.
It is not just hotels that are taking on the challenge. Thailand's largest retailer, Central Group, has also promised to phase out giving out free plastic bags to its Phuket customers. Monthly, the group produces 1.5 million plastic bags and has pledged to reduce this by 50 per cent by the end of the year. In the first month of operations, its Phuket outlets slashed plastic bag use by 30 per cent.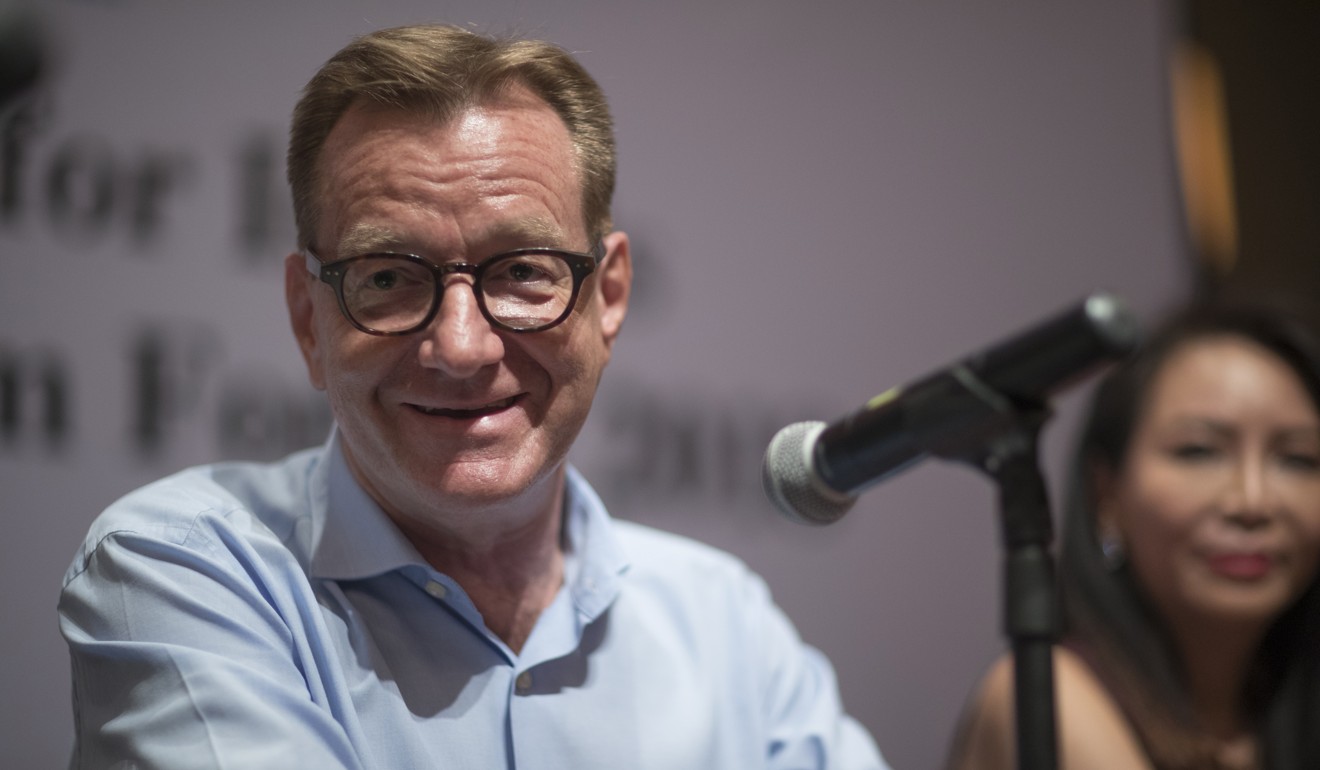 "Why do people come to an island destination like Phuket?" asks Bernhard Bohnenberger, president of Six Senses Hotels Resorts and Spas, which has been championing sustainability for the last 25 years. "[They come for] the sea, beach, diving, snorkelling and boating. The last thing they want to see is plastic there and what it does. It's high time we start reversing the effects; we're late already."
Phuket Hotel Association members – including all of the island's luxury resorts – represent just a fraction of the hundreds of hotels and guest houses that call the island home. According to the Thai Hotel Association, branded hotels account for 20 per cent of properties throughout the country. Small, locally owned accommodation make up the majority.
For the pledge to work, it is vital to get all of the island's hoteliers on board, says Marisa Sukosol Nunbhakdi, vice-president of the Thai Hotels Association. "International branded hotels are very professional, and local independent hotels look up to multinational branded hotels. If larger hotels can join with local hotels, that would inspire a lot to jump on the bandwagon. They can inspire change."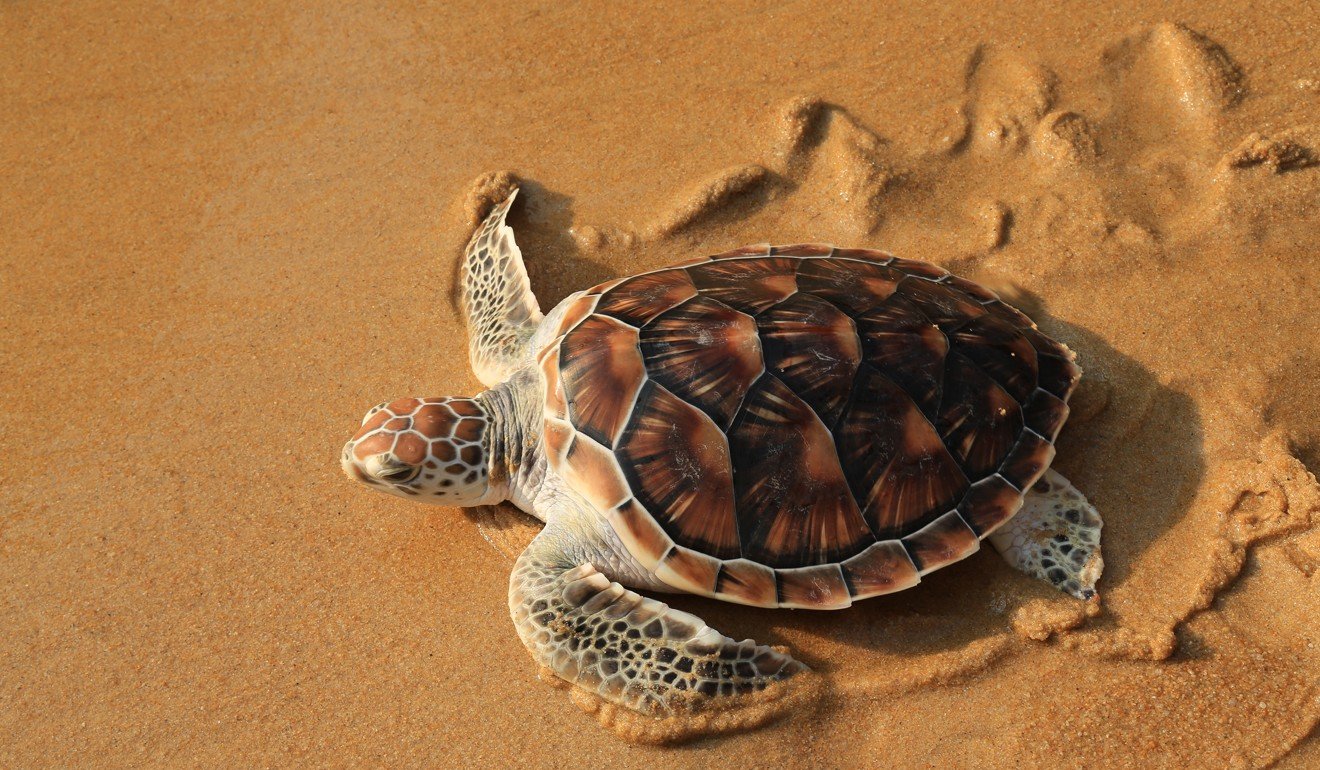 Educational workshops are being rolled out across the island, and the association is collaborating with the Ministry of Environment in Thailand to employ teachers to integrate a green curriculum in schools. "We need to change the mindset," says Lark.
While ending plastic use is a step in the right direction, more is needed to save Phuket from environmental damage. "Plastic straws are symbolic and noticeable, but if you really want to get to the heart of the problem, maybe we should think about fact that [a large proportion] of plastic in the ocean is actually from discarded fishing nets and equipment," says Blanding, adding that taking additional measures such as sourcing sustainable seafood are essential.
Tackling the issue of mass tourism is another delicate issue. Bohnenberger suggests implementing measures such as capping the number of tourists or charging them higher fees to reduce the influx.
"You have to be very careful about how to manage the flow of people because it's not just plastic, but the impact of mass tourism on places, and you have to limit how you deal with it," he says. "Charge more and allow less."
Bohnenberger cites Bhutan as an example, where foreign visitors are charged a daily fee of up to US$250.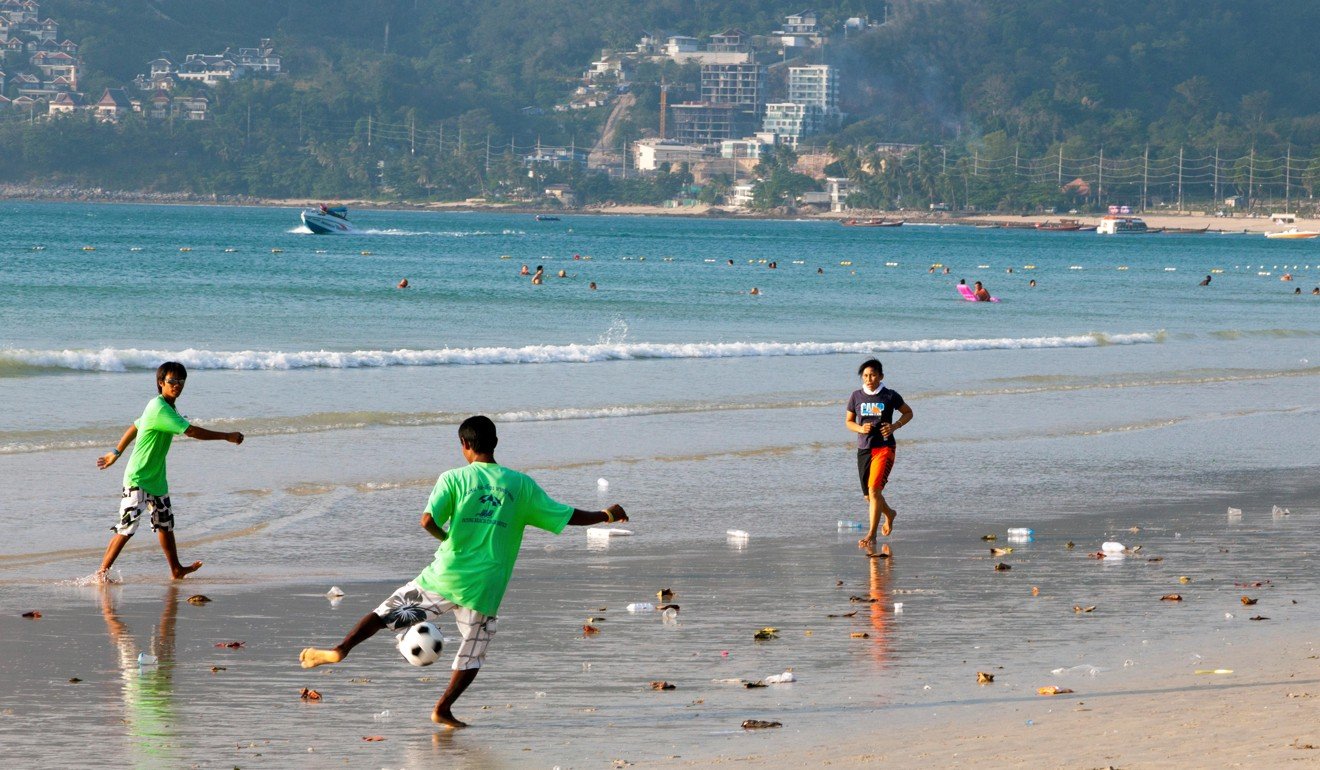 "This is maybe too elitist," admits Bohnenberger, who notes the restrictions led to the country, renowned for its unspoilt nature, receiving 254,000 foreign visitors in 2017. Mass tourism and the environmental consequences are created when governments care more about rising arrival figures, he adds. "There is too much emphasis put on quantity of visitors over quality."
Petcharat has been learning at school about the importance of conservation, recycling and reducing waste. With the first steps being put in place to save Phuket from being further tainted by tourism, he hopes that one day his peers and he will be able to enjoy the idyllic island of their forefathers.
"We do not want tourists to [leave]," he says. "They bring more income and it benefits to our island. But this is our hometown and we want to preserve the ecosystem for future generations."
This article appeared in the South China Morning Post print edition as: Tourism is laying waste to paradise