Canada
Get more with myNEWS
A personalised news feed of stories that matter to you
Learn more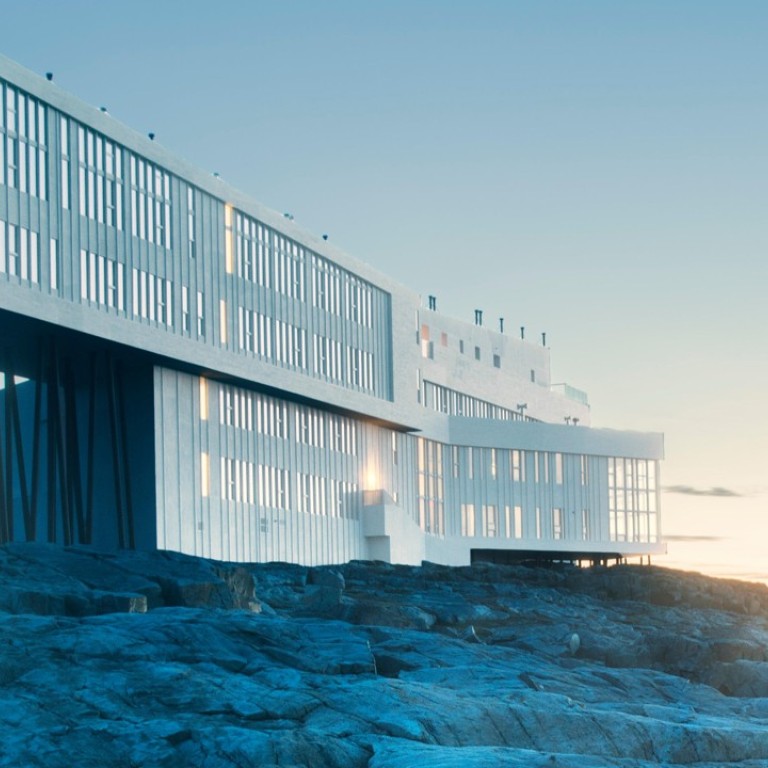 Explore remote Canadian island that's one corner of the world, according to 'flat-earthers'
Looking for an off-grid experience? Try Fogo Island in Newfoundland, believed by flat-earthers to be one of the earth's four corners
It's getting harder than ever to find far-flung, unspoiled travel destinations. "Palawan is the new Maldives," declares my Instagram feed, while TV shows have turned previously charming countries like Croatia and Iceland into geeked-out fan conventions.
So, when an opportunity arose to visit Newfoundland and Labrador, my interest was piqued. I knew relatively nothing about the place, other than that the province is a remote part of Canada, northeast  of Boston, where I live. I knew that two popular breeds of large dogs originated there. And I knew that none of my friends had posted a recent selfie from the easternmost province.
Jutting out into the North Atlantic on a map, the province is broken into two parts – Labrador to the north is separated from Newfoundland by the Gulf of Saint Lawrence – that look a bit like a seagull attacking a fried clam.
My plane ticket confirmed that it was an astronomical pain to get there; I was booked through Toronto, then St. John in Newfoundland, and into Gander, which is situated further north on the island.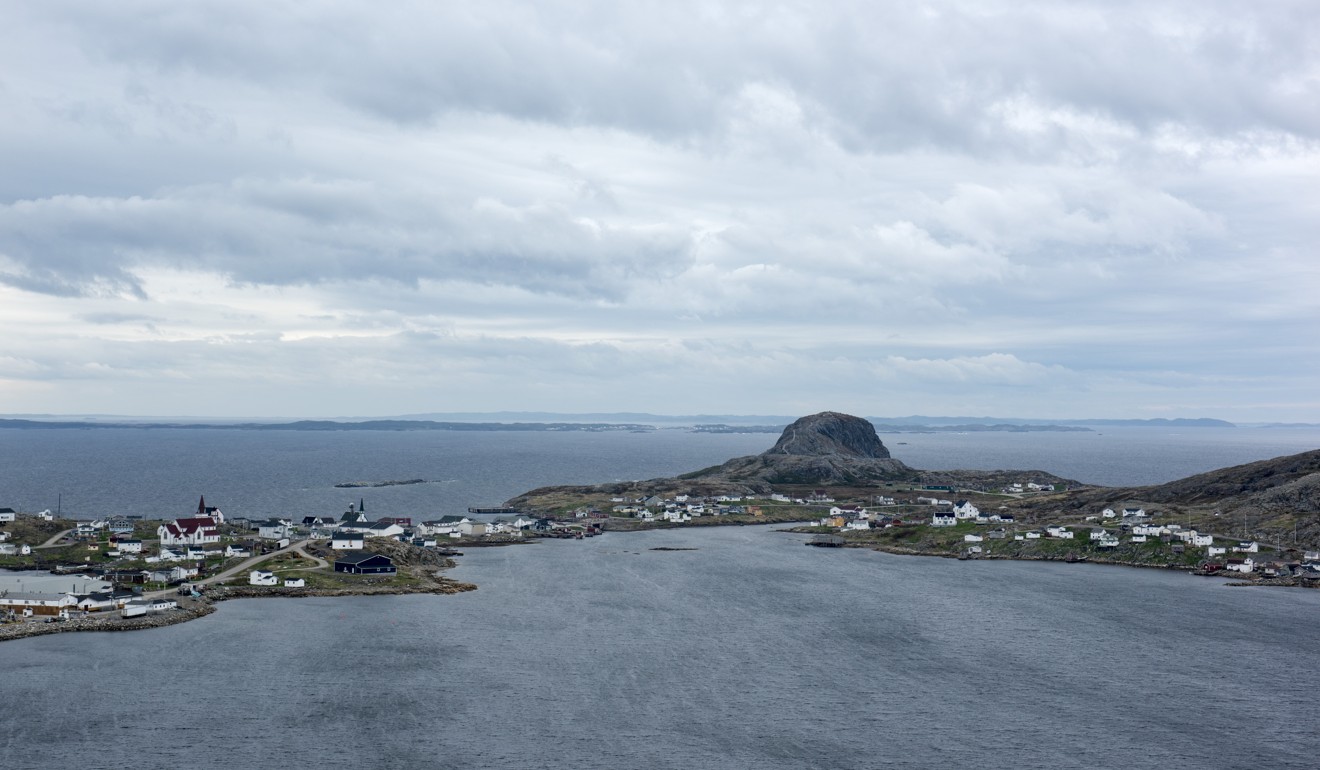 I did not linger long in Gander. There did not seem to be much to it, other than strip malls, and some exceptionally nice people, including one man who sold me a bottle of vodka at the liquor store where I stopped, fearing it might be the last one I saw for some time. Instead, I headed north, to the ominously named Farewell, to catch the hour and fifteen minute ferry to Fogo Island.

National Geographic describes Fogo as "not so much a place as a state of mind," so I was relieved to find solid ground, and even more so to arrive at the Fogo Island Inn.
Perched on the salt-sprayed rocks, facing out to sea, this ultra-modern luxury hotel looks, at first glance, like the love child of a centipede and a Lego set. I would come to find that despite its rigorous modernism, the inn's design pays homage to the local architectural vernacular – built precariously close to the water's edge, clad in locally sourced, black spruce, and supported by pilings like the ones holding up the brightly painted fishing shacks that dot the island's coves.
A bottle of champagne was chilling for me in front of floor-to-ceiling windows. I stretched out on a wooden daybed, handmade just up the road, and watched a humpback whale and her calf swimming in the celadon blue waters of the bay, while an iceberg the size of a city block floated past at sea. 
The inn is owned by the Shorefast Foundation, the brainchild of Fogo native Zita Cobb, who made a fortune in tech and decided to use it to help the dying community where she was raised.
After the collapse of the fisheries in the 1990s, islanders were defecting at an alarming rate, and to help keep those who remained (and lure others back), the foundation created the Fogo Island Inn as a five-star tourist destination, with all the profits going back to the island. So it wasn't just natural Canadian politeness that explained everyone's warmth and hospitality; the place was breathing life back into a community that time forgot. To a US citizen, that concept is about as foreign as they come.
The inn offers a tour service run by locals, so the next day, I met an very genial sixth-generation islander named Fergus Foley. We stopped to help his friend put his boat in the water. He explained to me the three types of icebergs – icebergs, growlers (melting icebergs prone to loudly releasing air that has been trapped inside for millennia) and bergy bits (pieces small enough to wrangle over to the boat, and break off chunks used for refrigerating food or in cocktails).
Lunch was at Foley's brother's modest four-room house, where they had grown up with eight more siblings, their parents and grandparents. We feasted on a hearty lunch of salt cod cakes, beans, a salad with blueberry dressing, beetroots and toutons (balls of fried dough) with a jam made from a local berry called bakeapple.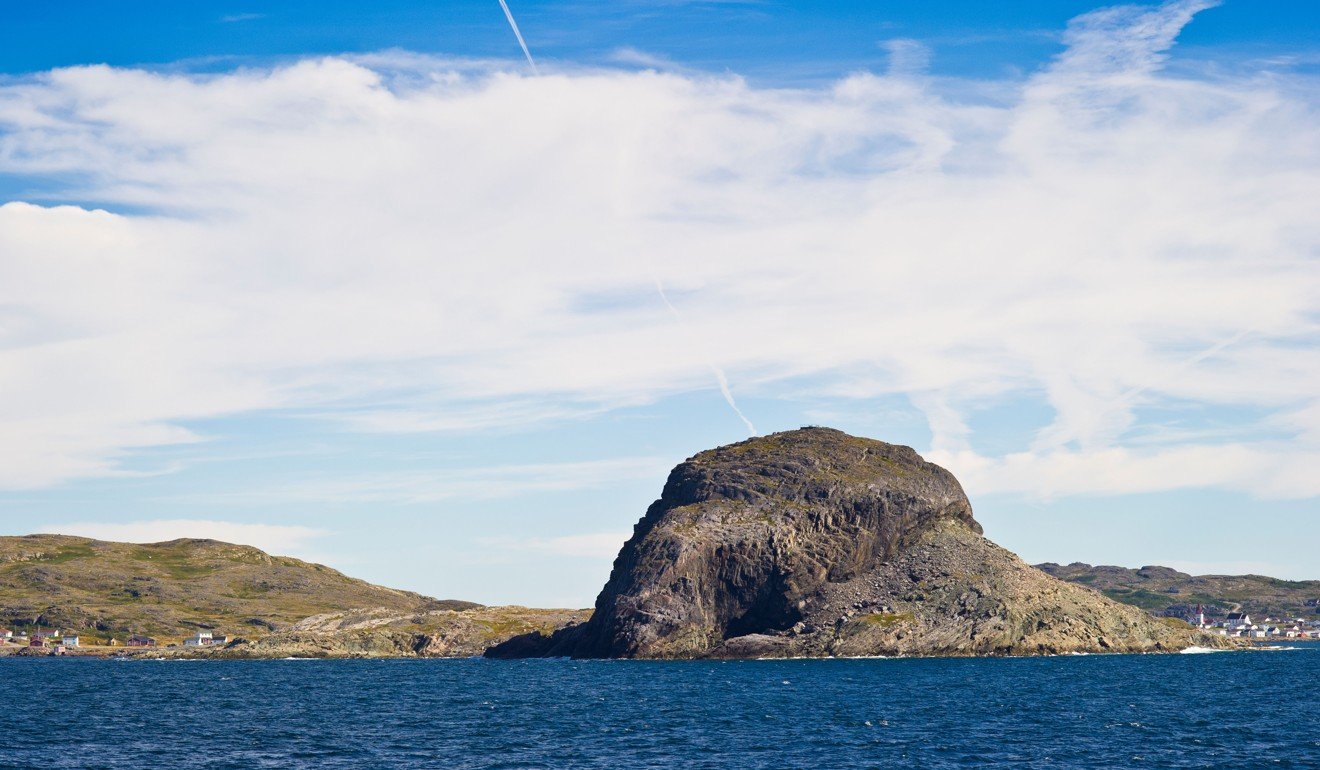 Later, Foley took me to Brimstone Head, a large rocky outcrop popular with hikers.
"See that," he asks, pointing to the horizon. "The flat-earthers believe that is one of the four corners of the earth … They think the earth is flat, and that right there is the end."
There's even a Museum of the Flat Earth in nearby Shoal Bay, which features exhibits – many of which are tongue-in-cheek, such as a dramatically squashed globe – to illustrate that the earth is, in fact, flat as a pancake.
So, I'd done it – without even planning to, I'd found the edge of the world. It brought to mind an ancient map that peters out at the limits of geographical knowledge.
I would later discover that Kyrie Irving, a member of my hometown professional basketball team, the Boston Celtics, went on record last year declaring that the earth is flat. The 26-year-old recently told the press he regrets his statements, following criticism from angry science teachers, but has yet to directly disavow his belief.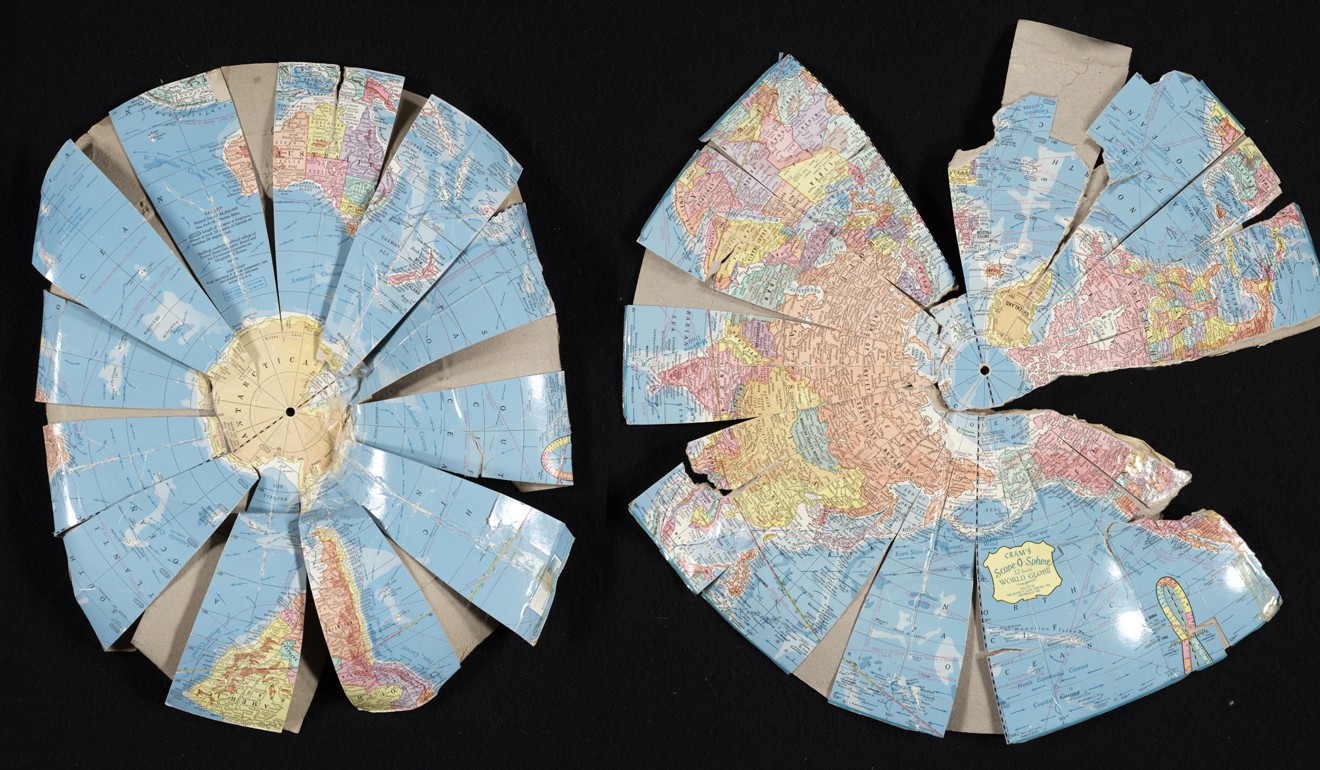 The father of modern flat earth theories was a British 19th century Freemason named Samuel Rowbotham, who developed what he termed Zetetic philosophy. "It's based on observable phenomena and the need to verify information first hand through personal experience and investigation, rather than simply believing what we are told," says Kay Burns, the Museum of the Flat Earth's founder, director and curator.
Rowbotham's ideas resonated sufficiently that a Lady Elizabeth Blount founded the Universal Zetetic Society in the 1800s and published a periodical with the ponderous title Earth Not a Globe Review.
In 1956, The Flat Earth Society was established in the United States, with a more overtly Bible-thumping bent, while the Flat Earth Society of Canada was founded in New Brunswick in 1970.
The primary philosophy of the current Flat Earth Society of Canada, which the Fogo museum is affiliated with, focuses on the need to interrogate and question information that is simply delivered as fact, with no direct first-hand experience.
"The displays and programmes offered through the museum are about processes of inquiry," says Burns. "They're designed to encourage us to question things we take for granted, and/or things that are proclaimed with authority to be accepted incontrovertibly."
Cobb says: "The contemporary incarnation of the Flat Earth Society is a wonderful piece of lunacy that gives us a useful device to reflect on the increasingly fuzzy relationship between truth and fiction." In an era of "fake news" and widespread misinformation, there's never been a more worthwhile exercise.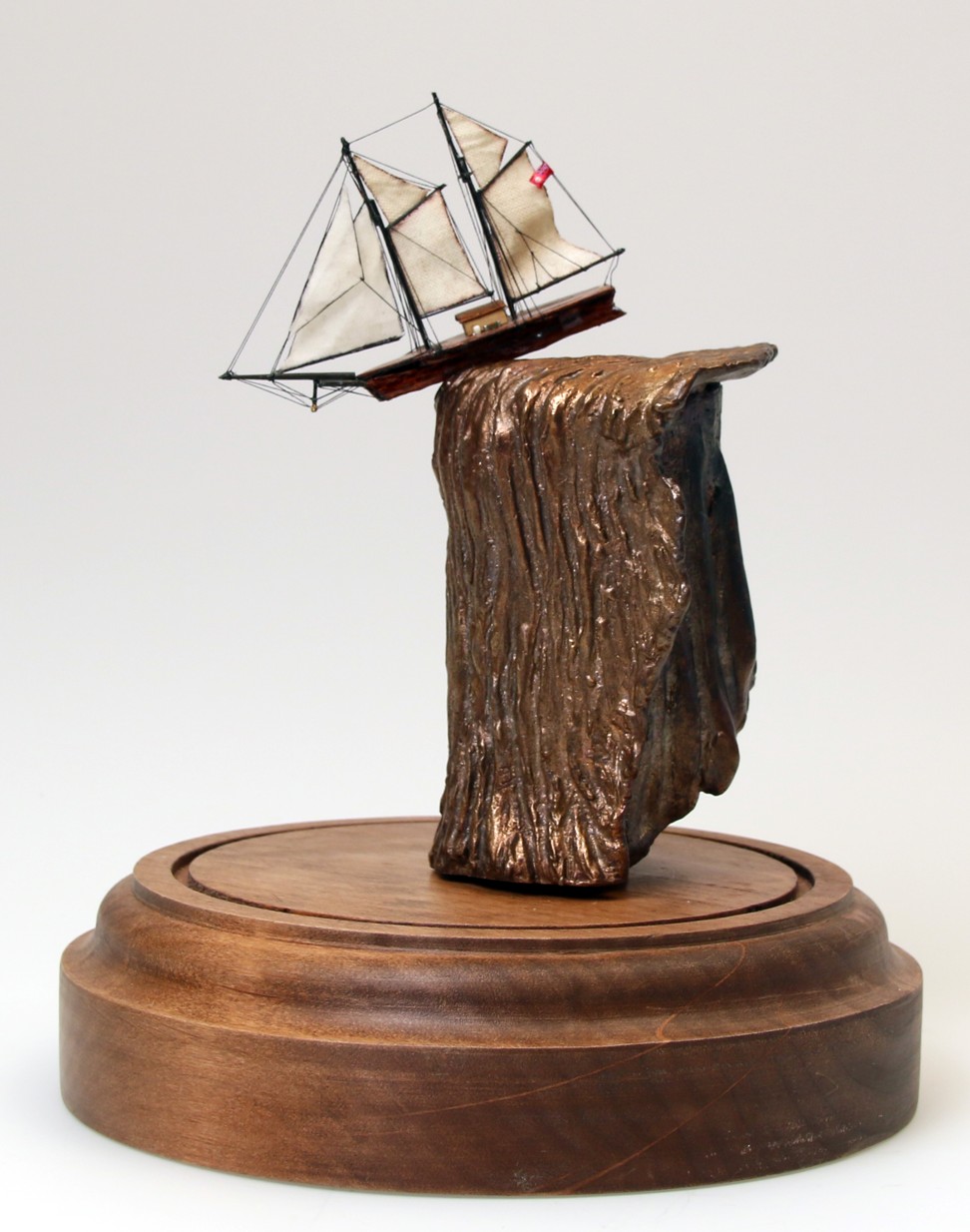 So exactly how did Fogo Island wind up as one of the four corners of the earth? In 1973, one of the founders of the original Flat Earth Society of Canada, Leo Ferrari, came to visit his friend Al Pittman, who was living on Fogo Island, says Burns.
They climbed Brimstone Head one evening, and based on the geology, the geography, and the general good spirits they were in, they declared they had discovered the corner and "the abysmal chasm at the edge of the earth".
By my last day on the island, the delusion that I had reached one of the remotest places in the known world had been somewhat worn away – especially after an exquisite lunch of cod cheeks (a local speciality) and a classic cheese board, accompanied by superb wine from Portugal. I was clearly not as far from civilisation as I felt, let alone at the limits of known geography.
Still, as I watched a man setting out to sea on his fishing boat, a voice in my head said, "Don't fall off the edge."
Getting there
Cathay Pacific and Air Canada fly direct from Hong Kong to Toronto. From Toronto, fly to Fogo Island via St. John's or Halifax with Air Canada or WestJet.
This article appeared in the South China Morning Post print edition as: teetering on the brink in a place that time forgot