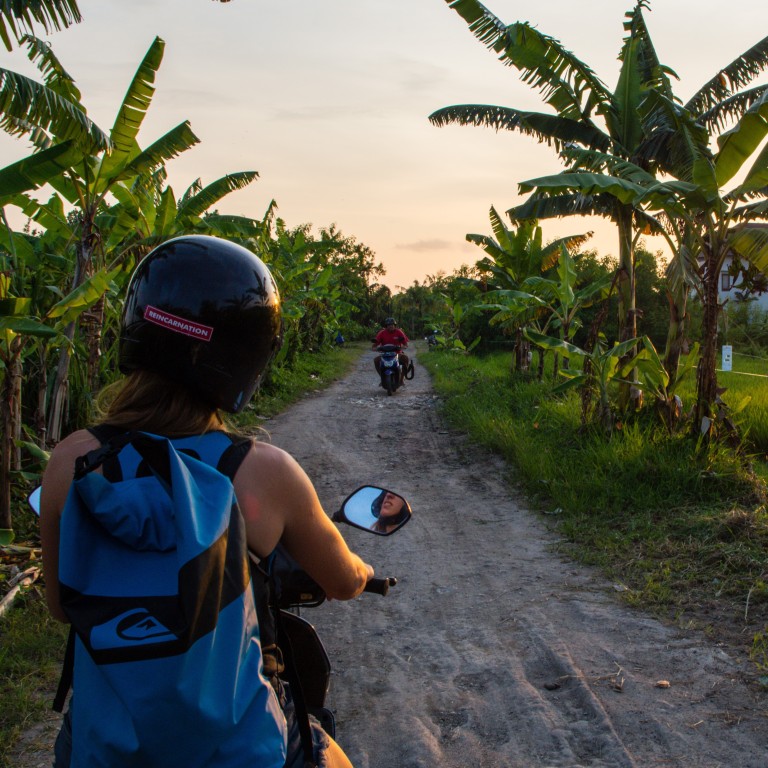 The tourists in Asia who crowdfund to pay crippling medical bills
About 40 per cent of under-35s who travelled overseas were uninsured, a 2017 British survey found; fewer than half of American travellers take out insurance
Travellers who have a health emergency and aren't insured or covered turn to sites such as GoFundMe to pay for care, and sometimes repatriation
Michael Lythcott had just been pulled out of a ravine with a cracked skull, collapsed lungs, several fractured ribs and a lacerated liver when the medical staff attending him at a village hospital in Ubud, Bali asked him a simple question: "Do you have insurance?"
Through a haze of pain, Lythcott's mind flashed back to the previous night when he had remembered he needed to update to his travel insurance policy, and let the insurance company know he had left Europe for Asia.
It was late, and the restaurant would soon be closing, so he put it off. Instead, he hopped on a rented motorbike with his travel companion, fellow American Stacey Eno, and headed into town.
Lythcott and Eno never made it back to their hotel that night, in August last year. On their way home, a minor earthquake pitched them off their bike and down a deep ravine. Lythcott suffered internal injury, while Eno broke a wrist and several bones, including her jaw.
Their rescue a few hours later may have saved their lives, but their accident – an emergency overseas requiring unexpected, steep medical fees – put Lythcott, 39, a globetrotting web developer, and Eno, 26, a schoolteacher in South Korea, in a bind. It's a situation that is becoming increasingly common as more young people spend months at a time travelling and living overseas, or have adjusted their professional routines to become digital nomads.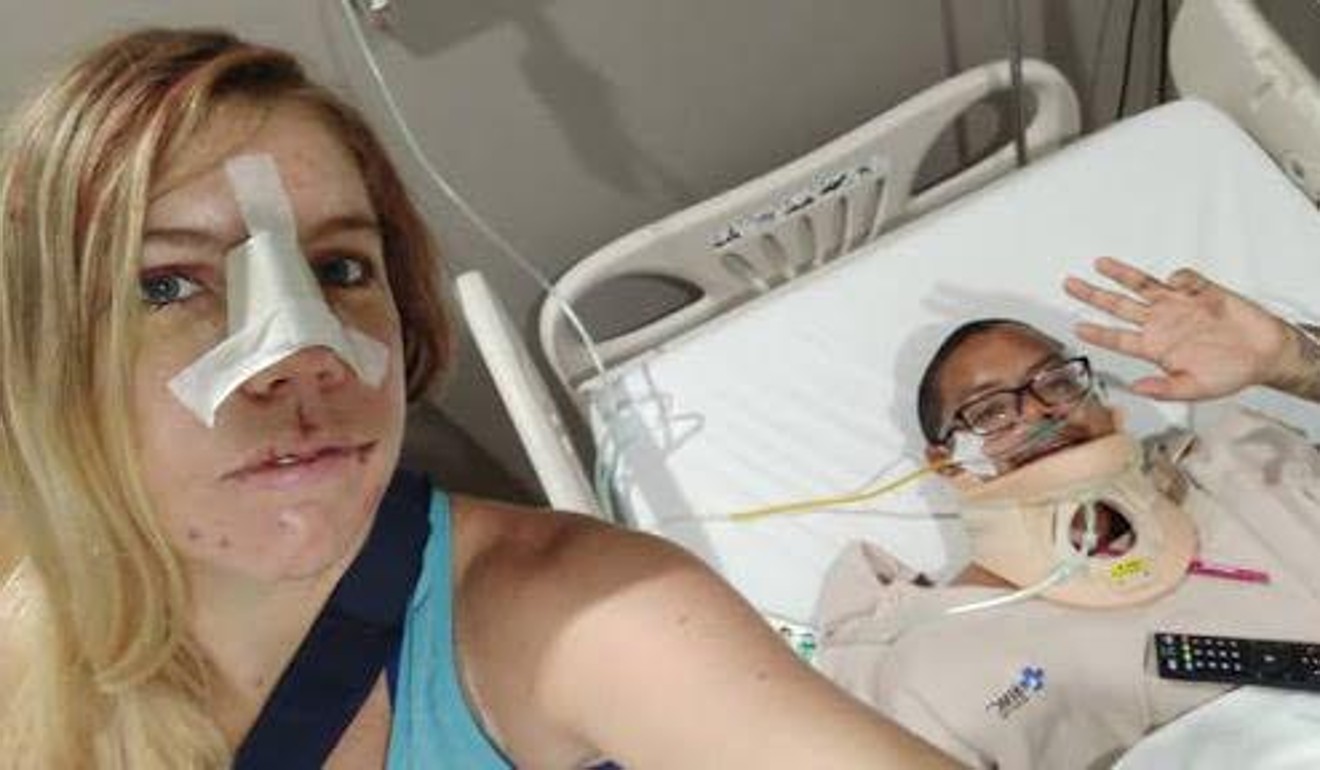 Faced with what would eventually amount to about US$70,000 in medical fees between them, Lythcott and Eno turned to a solution that is also becoming increasingly common as travellers encounter emergencies without insurance, or find their specific accidents uncovered by their insurer: they crowdfunded.
With separate pages on the crowdfunding platform GoFundMe, the pair were offered donations ranging from US$5 to US$500 from family and friends. After a CNN report picked up their story, an outpouring of funds came in from strangers as well.
"It's never easy to say, 'hey I'm in a dire situation and need help', but we did and it worked," says Lythcott, who raised US$37,700 of his US$44,000 in hospital expenses using GoFundMe.
Crowdfunding for travel emergencies has become a trend in the past couple years, spurred on both by its popularity for general medical expenses and the growing number of global tourists, in particular young people, whose travel habits put them at greater risk. In the past two months alone, at least US$200,000 has been crowdfunded for travel emergencies.
A couple of separate cases gained a lot of media coverage last month, after two young women were denied medical transport from Thailand to their home countries by their insurance companies.
For British backpacker Sophie Wilson, special transport was required after she dived into a pool and was left unable to move most of her body.
In another case, Caroline Bradner, an American schoolteacher working in Bangkok, needed emergency transport after suffering paralysis resulting from an autoimmune disorder.
Both women's families turned to GoFundMe to find the money to bring them home, raising more than US$150,000 in total.
"These are very difficult situations, especially [when families] are having to deal not just with the medical situation but also raising money," says Phil Sylvester, a Sydney-based travel safety expert and spokesman for global travel insurer World Nomads.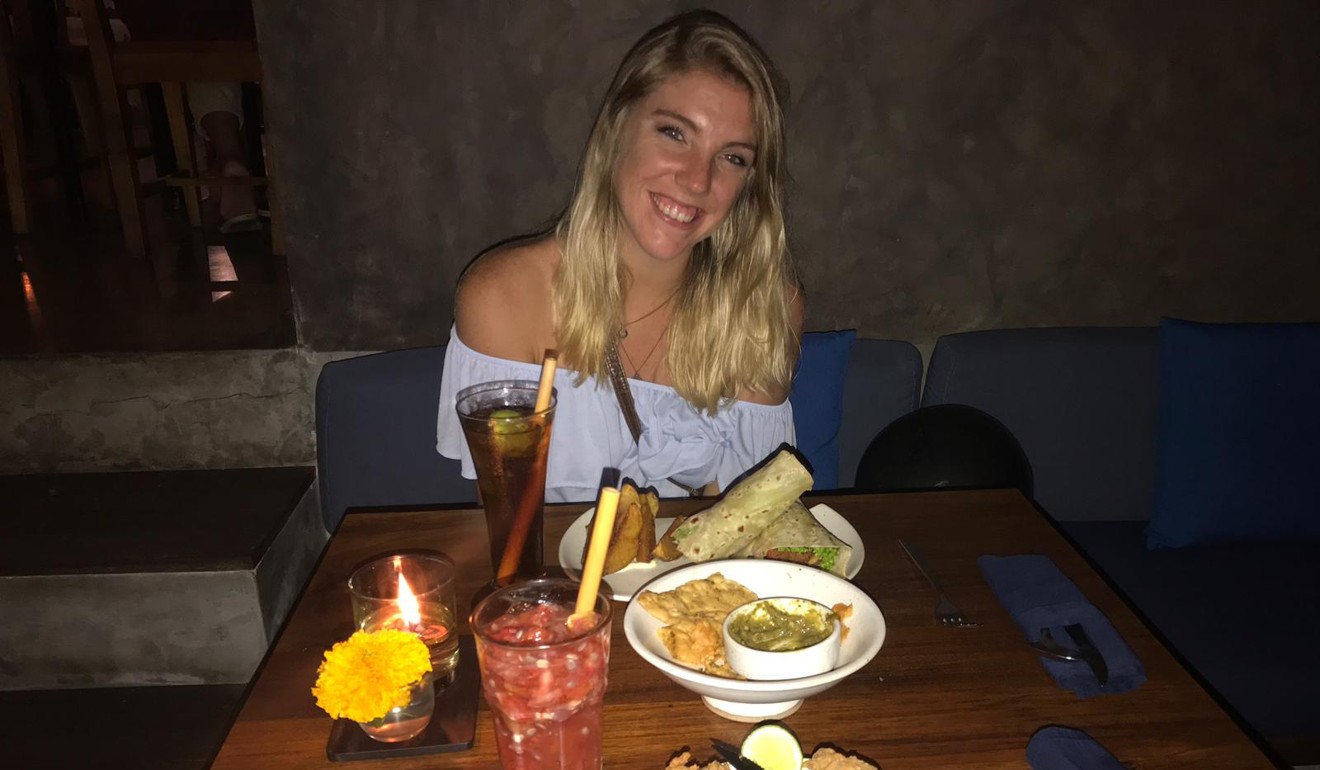 Sylvester says he has seen crowdfunding for travel emergencies becoming a "noticeable" trend in the past two years.
Last year, cases included bids to raise funds for a New Zealand woman burdened with hefty US medical bills after breaking her pelvis while hiking; an American woman living in Bali who needed transport home after discovering she had brain tumours; and an Australian surfer who had to have part of his leg amputated after being hit by a truck while visiting Bali.
Crowdfunding has even helped families bear the cost of transporting a body back home after a death.
In many of these cases, crowdfunding campaigns have been amplified by social media and press attention. Causes with particularly compelling stories can "go viral", generating much more aid.
This may have been the case for Bradner, who was diagnosed with Guillain Barré syndrome after she woke up in her flat and couldn't move.
When her insurance company reportedly denied her claim for medical transport home, a flash crowdfunding campaign raised more than US$76,000 in nine days, and attracted local media and social media attention. This pushed the insurance company to change tack, the family says.
"Thanks to the outpouring of support and the attention from social media we have just learned that the travel insurance company has agreed to get Caroline home," an update on the crowdfunding page says. "We will utilise all funds for her medical costs and rehabilitation."
These funds are among the US$650 million raised in a year by more than 250,000 medical campaigns on GoFundMe.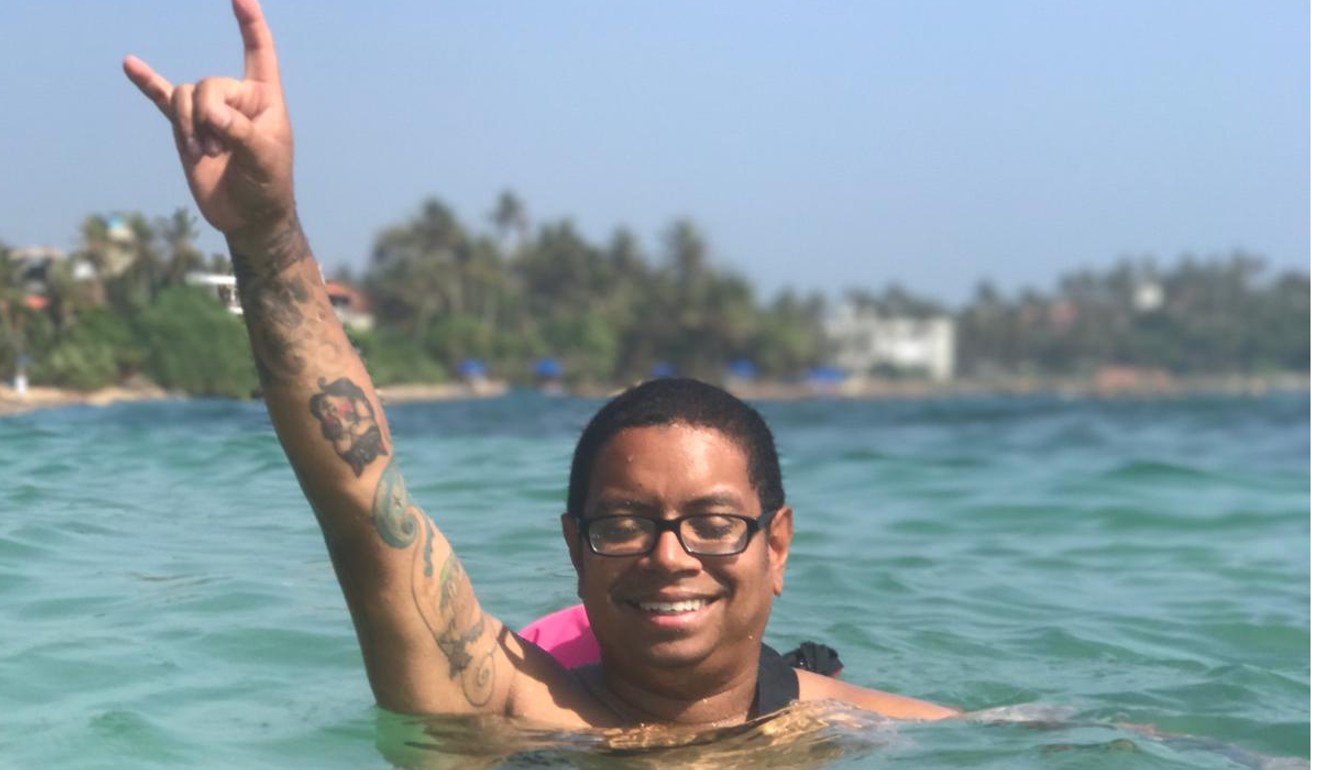 Initially created a decade ago for entrepreneurs and inventors to fund and launch ideas and products, crowdfunding platforms have since expanded to become a place to collect donations for everything from personal needs to humanitarian disasters. GoFundMe, founded in 2010, helped to popularise the donation-based crowdfunding model for personal fundraising, while Facebook gave its users a similar feature in 2017.
Medical fundraising has boomed. On GoFundMe, medical expenses account for one in three of the website's campaigns, and are the highest earning sector, according to an interview with GoFundMe CEO Rob Solomon, published last month by Kaiser Health News and Minnesota/National Public Radio.
Most of these medical fundraising exercises are for health care emergencies at home. But the hurdles of affording health care can be further complicated by overseas travel, as many insurers only cover domestic medical costs.
These risks may be particularly acute for the millennial generation, who make up around 20 per cent of global travellers, according to the UN's World Tourism Organisation and who are typically less likely to buy travel insurance.
"You might have larger amounts of money involved if these are catastrophic injuries and people need to be medevaced out, and if you are dealing with a demographic of people who are may be more predominantly travelling on a shoestring budget, then they are not going to have savings to lean back on," says Jeremy Snyder, a professor of health sciences at Canada's Simon Fraser University, who has researched medical crowdfunding.
Snyder says he has observed these travel-related campaigns as part of the rising phenomenon of medical crowdfunding, though his observation is anecdotal as he has not seen data tracking this specific trend.
The travel habits of young people may also put them at a greater risk, because they tend to spend a longer period abroad, either taking overseas jobs and then travelling on, or spending months at a time on backpacking trips, according to Greg Richards, professor of leisure studies at Tilburg University in the Netherlands, who has surveyed young travellers for the World Tourism Organisation.
"There's a large body of young people who are effectively resident in places while they are travelling," says Richards, noting that rising levels of education and the relative ease and affordability of travel has contributed to swelling numbers of young travellers.
"The longer you spend abroad, the more likely it is that you will get ill or have an accident," he says.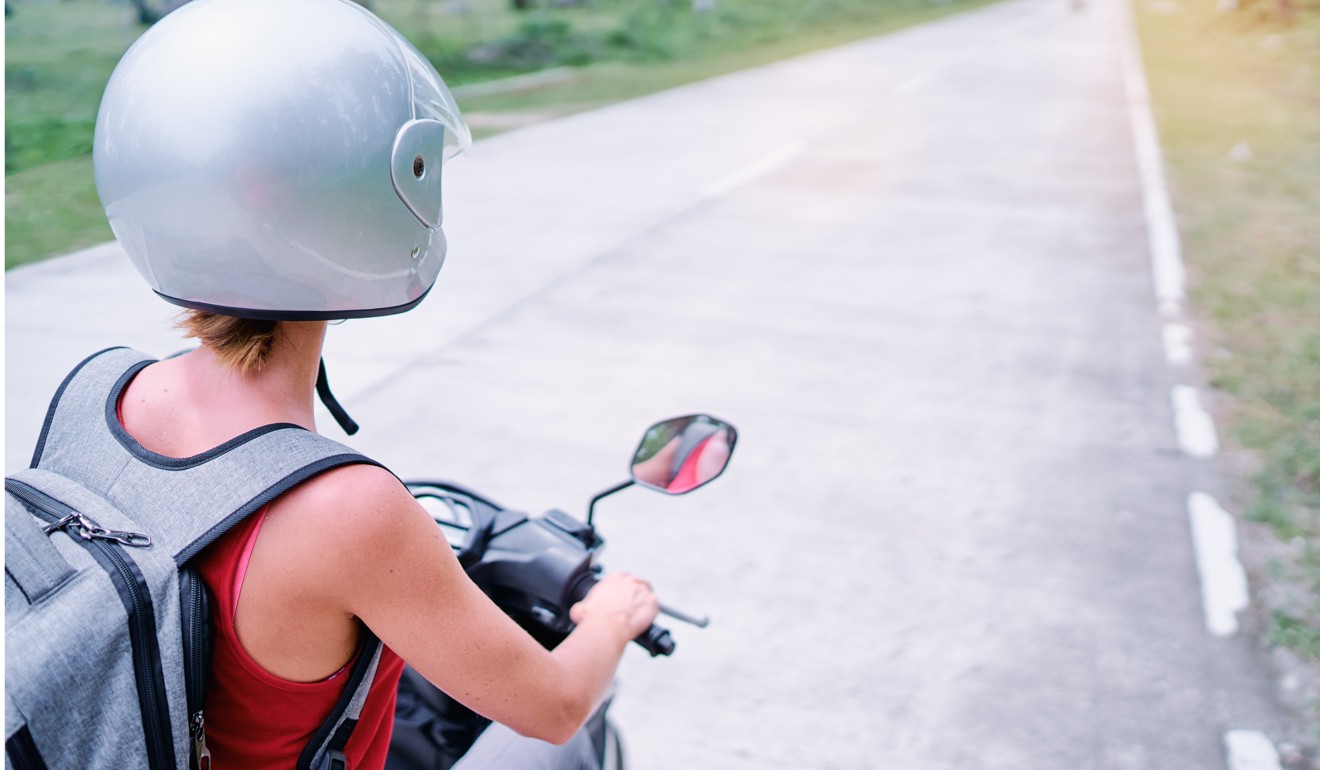 A 2017 survey by the Association of British Travel Agents found that about 40 per cent of 18-to 34-year-olds who travelled overseas were not insured. The percentage is similar for Canadian millennial travellers – the age bracket least likely to buy insurance, according to research by Allianz Global Assistance. Across age groups, only about 40 per cent of Americans take out insurance, according to non-profit AAA Travel.
But even when travellers are covered, many injuries are not. Travel insurance companies often deny claims if there is evidence that people were putting themselves at unnecessary risk, for example, riding a scooter without a licence or jumping into the sea off a cliff – common during trips to Southeast Asia. Many claims are also invalidated if the person was drinking at the time of an accident.
Sylvester, of World Nomads, says the crowdfunding trend may raise awareness about insurance for young people. However, he does not think the trend will continue.
"I think with the number of crowdfunding projects that we see at the moment, people are going to get tired of it. Very close family and friends will help out, but it's going to get more and more difficult to appeal to a wider audience," he says.
When it comes to the injured and uninsured, "the goodwill of the general community will start to run out".