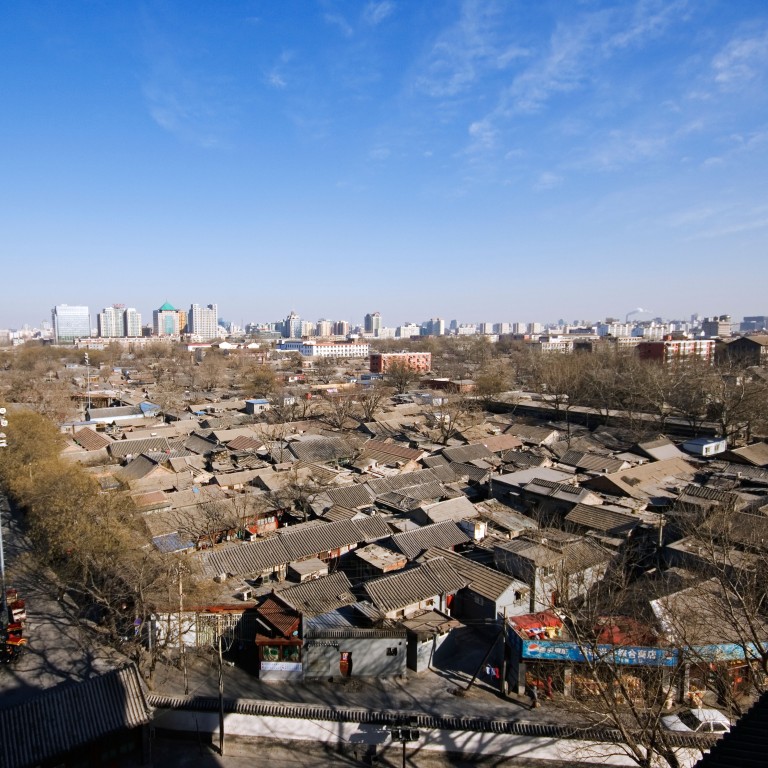 Hope for the hutongs: five of the best historic lanes in Beijing – reimagined for visitors, renovated for locals
Most of the Chinese capital's ancient alleyways have been razed, but increasingly the social and heritage value of those that remain is being recognised
From hip to authentic, we visit five of the best hutongs to take in on your next visit to Beijing
The atmospheric narrow alleyways, or hutongs, of Beijing, which represent traditional life in the Chinese capital, are a major draw for visitors looking for a flavour of the old city – but they are disappearing fast.
That trend might change following a visit made to a hutong on February 1, 2019 by Chinese President Xi Jinping.
While touring a hutong in the Qianmen district, to the southeast of the Forbidden City, Xi ordered efforts to protect cultural heritage sites and conserve traditional culture while renovating the city's old areas, Chinese state media reported.
Xi dropped into two courtyards along the hutong, inquiring about the living conditions of local residents after the completion of renovation projects in the neighbourhood. It was a symbolic chop of official approval for the historic lanes.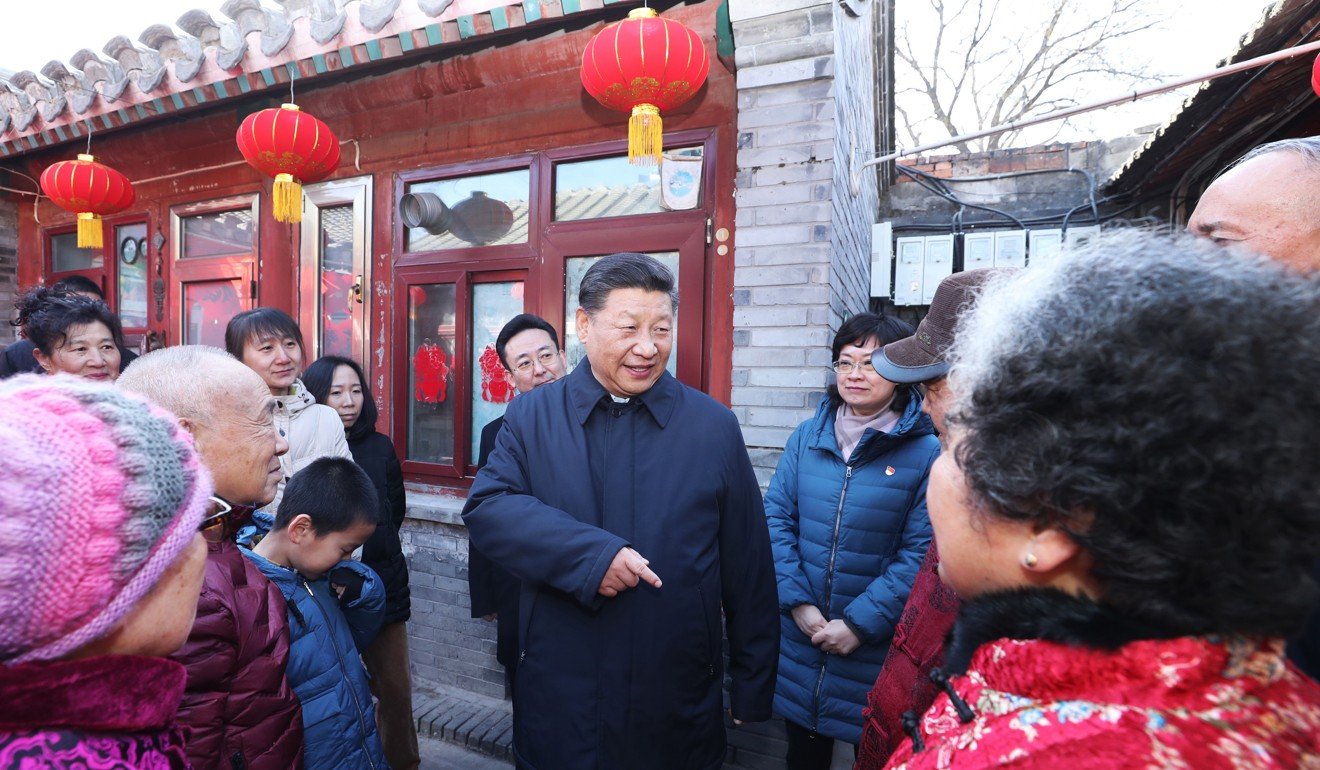 Unesco estimates that 86 per cent of the hutongs have been destroyed, a price paid for the city's frantic development and modernisation over the last 40 years. The residential lanes formed by rows of siheyuan, or traditional courtyard homes, once radiated outwards in a rectangular grid pattern from the Forbidden City, and social status was indicated by the residence's proximity to the centre of the celestial kingdom.
Most of the hutongs and the courtyards have been ripped down to make way for multi-lane motorways and sterile municipal tower blocks. Just a few kilometres from the magnificent architectural marvel of the Imperial Palace, the Beijing urban landscape can feel utilitarian and austere.
Over the past decade, though, conservationists have been fighting back and many hutongs are being smartened up with support from the government. The narrow alleys with their rambling courtyard houses which were once regarded as an inconvenient obstruction to progress and modernisation are now something of a national treasure.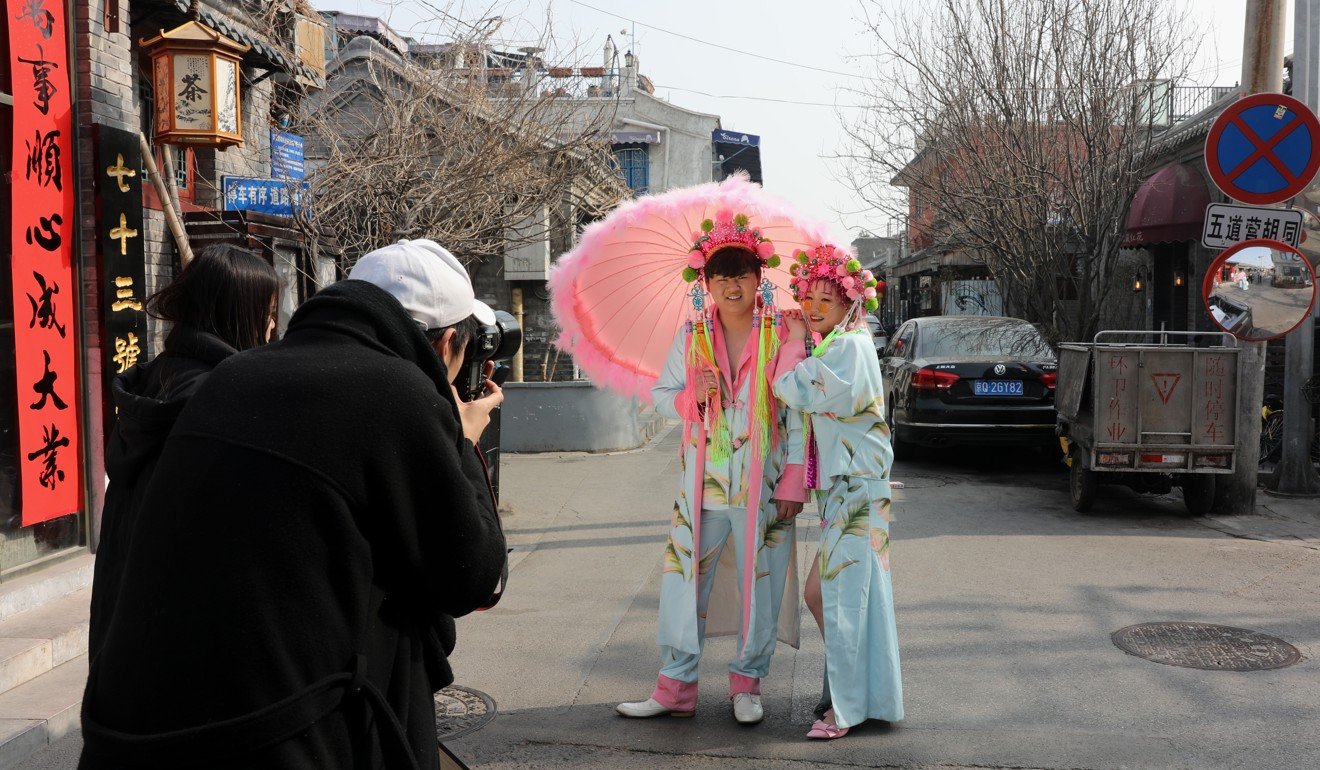 Some of the old hutongs are already reinvented and renovated with trendy courtyard hotels, coffee shops, micro-breweries and boutiques, frequented by Beijing's hipster creative set. The old hutong courtyard houses have become the ultimate renovation project for the city's wealthy elite.
Wendi Deng, entrepreneur and ex-wife of media tycoon Rupert Murdoch, transformed an old hutong house into an elegant courtyard oasis decorated with Chinese art and had a giant swimming pool installed in the basement.
Perhaps the best-known hip hutong is Nanluoguxiang, about a kilometre northeast of the Forbidden City in the area close to the landmark Drum and Bell towers.
Running north-south for about one kilometre, the narrow, tree-lined street of single-storey, grey-brick buildings is home to bars, upmarket craft shops and restaurants. The perpendicular streets running from east to west are also worth exploring as bars and eateries pop up in derelict buildings, and a night-time visit is full of atmosphere and colour.
A visit to trendy cocktail bar Unshaped for an evening drink requires stumbling through the dark of a derelict courtyard house, following handwritten signs towards twinkling fairy lights glowing in the distant interior of the building.
Those who brave the challenge will be rewarded with exquisite cocktails served by staff wearing immaculate black ties and uniforms as chilled music plays in the background.
Despite the acute gentrification, there is still room for more traditional fare. At the northern end of the hutong is a delightful traditional restaurant called Yuner Town, serving food from Yunnan province in southwest China and which boasts of its "mysterious private kitchen dishes".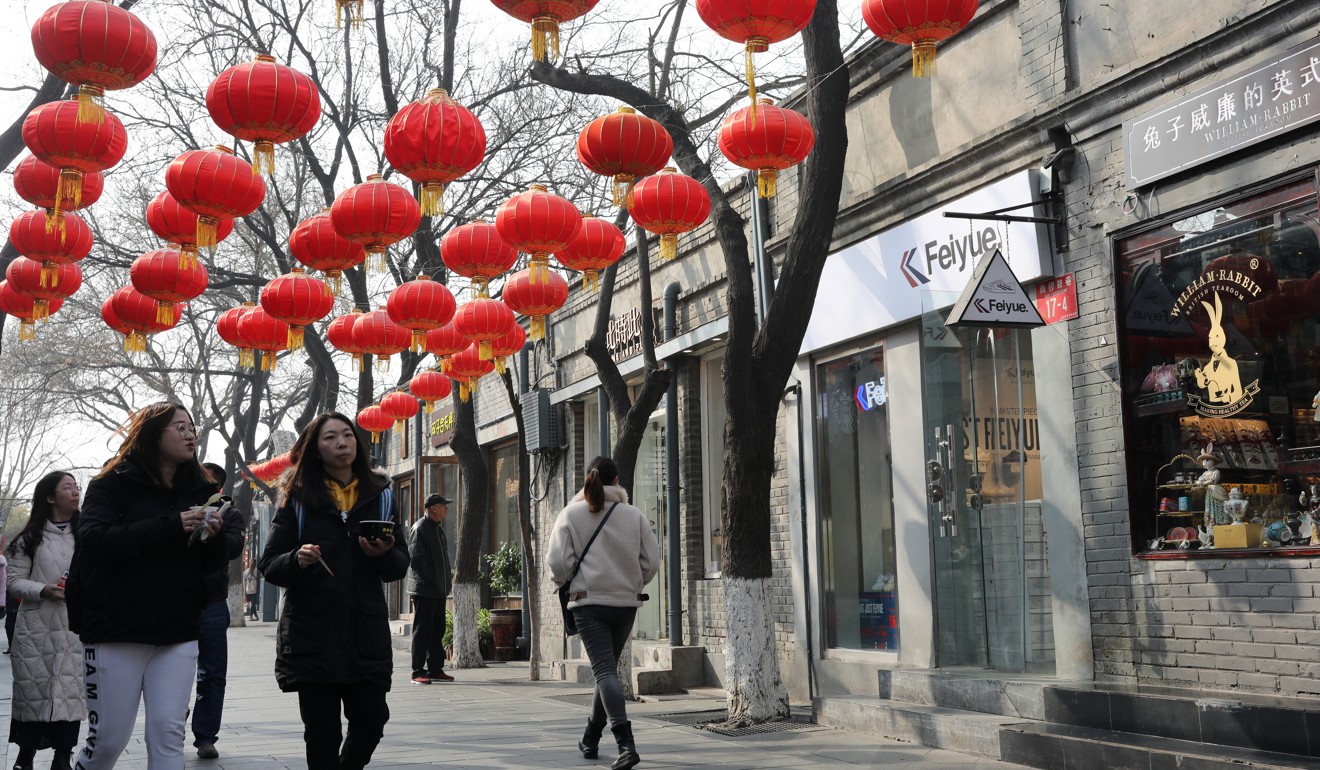 Diners feast on wok-fried celery with chilli peppers, pineapple rice and peppered chicken breast. A Yunnan feast with a bottle of cold local beer costs less than one cocktail in the fancy bars down the road.
In the less commercial hutongs nearby, tasteful interpretation signboards have started appearing explaining the history of the area in Chinese and English, which make exploration more rewarding.
Not far from Nanluoguxiang, en route to the Drum Tower, is Caocheng hutong, which can trace its roots back to the 17th century, when it was part of the yellow banner military zone and was principally used for the storage of straw to feed imperial military livestock.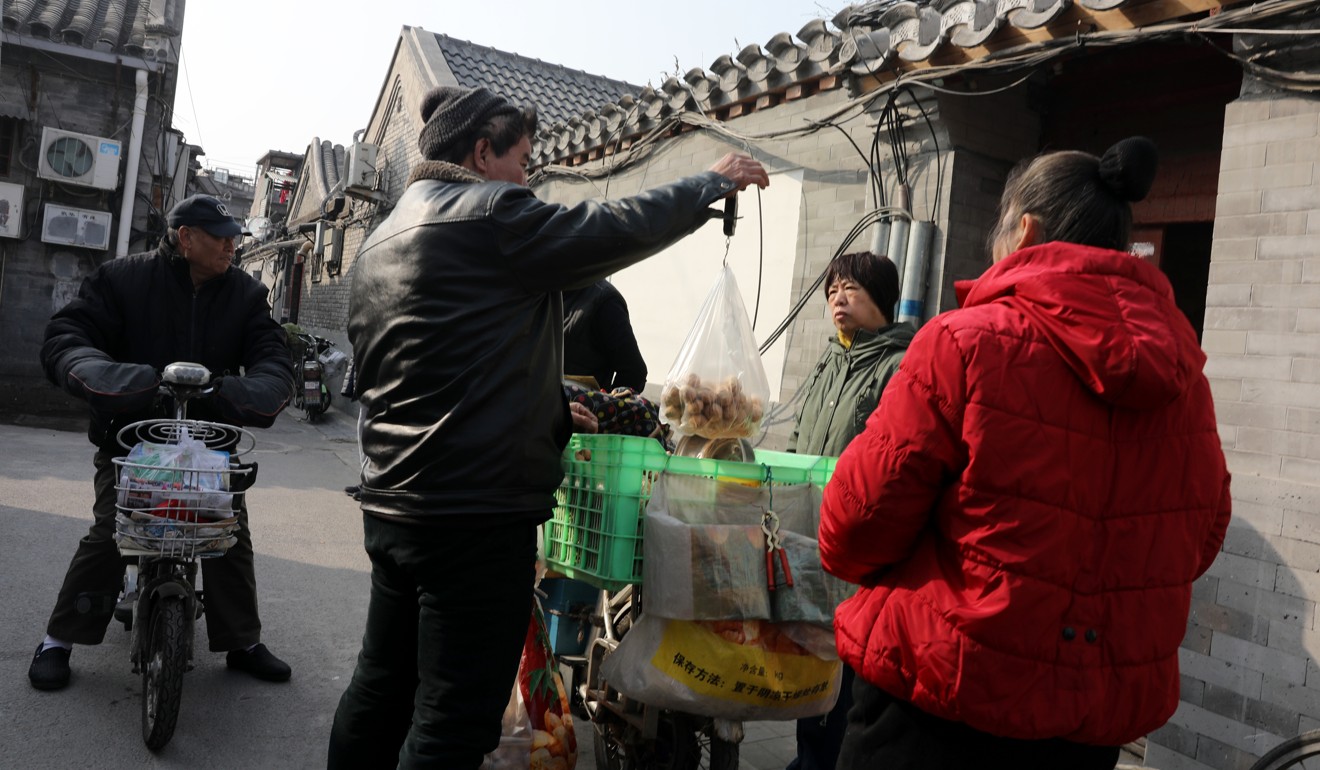 Unusually, this hutong is not linear but meanders and curves, because the buildings were built alongside the old San Li River. Locals say that the dried-up riverbed remains under Hutong No. 9. As in most cities, history adds to the real estate value. A small three-bedroom mews house in Caocheng hutong is currently being advertised for rent at 35,000 yuan (US$4,475) per month.
Another increasingly hip hutong is Wudaoying, close to the sites of the city's Confucian and Lama temples. It is not as slick and commercial as Nanluoguxiang, but is still cool and cosmopolitan, and features coffee shops, Mexican, Greek and tapas cuisine along with more traditional Beijing fare.
There is also a range of authentic craft shops run by local designers and artists such as Jason Bing, who has a stylish boutique featuring his silver jewellery designs at number 27.
More of the old courtyard homes are being converted to heritage inns, which offer a more intimate and authentic place to stay than the large hotels of corporate chains.
They offer a glimpse into the heart of the capital city and make ideal bases from which to explore the historic districts on foot. The Orchid Hotel has been rated Trip Advisor's top boutique inn in China, and the Double Happiness Hotel was one of the first to be converted from a derelict courtyard dwelling.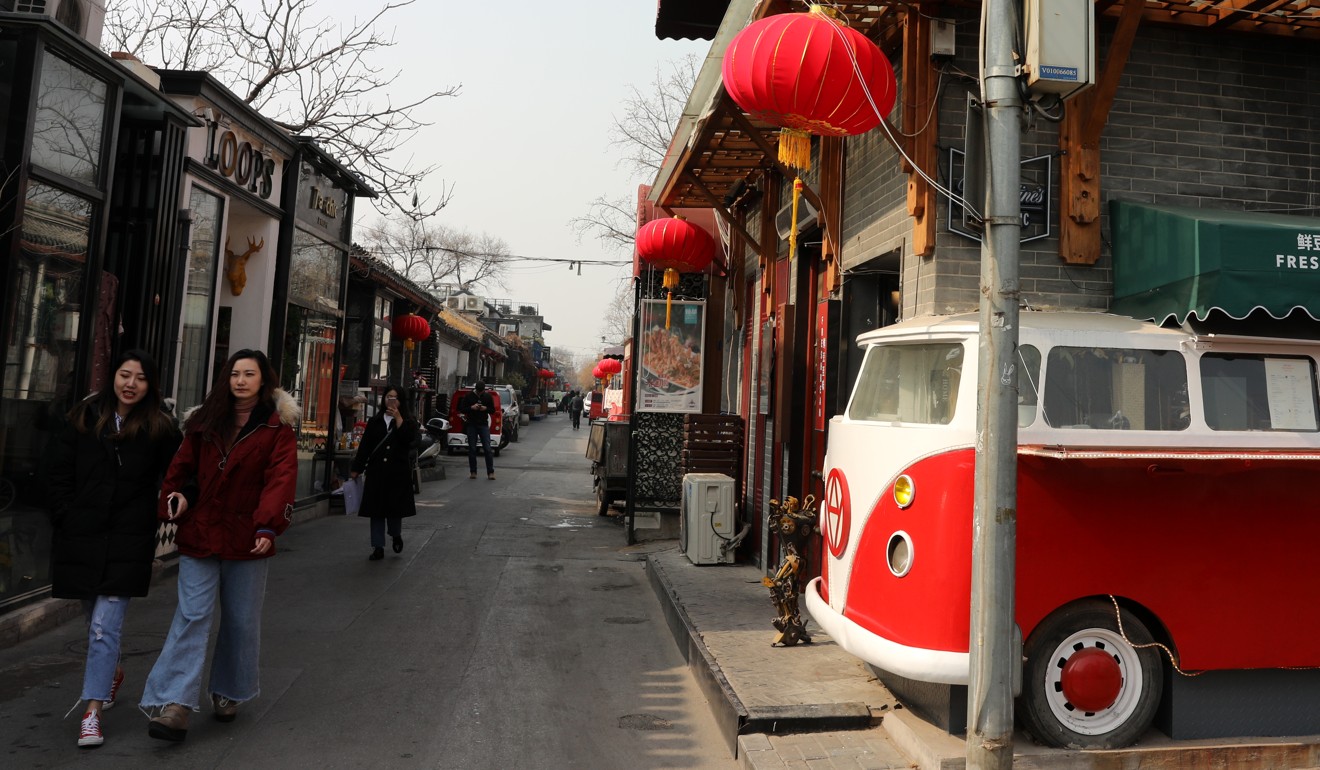 Western travel writers can be too romantic about hip hutongs and it's easy to forget that the large majority of Beijing's hutongs are tightly knit communities where ordinary people live in outdated and sometimes primitive conditions. Local people have coined the term "messy yard" to describe the chaotic living conditions of many hutongs.
While tourists might welcome the generous distribution of public lavatories in the hutongs, they're often only there because most of the older courtyard houses do not have proper sanitation.
On cold winter nights in the less gentrified districts, the most popular public spaces are the single-story concrete public toilet blocks where old men squat knee to knee and share gossip, or watch videos on their phones.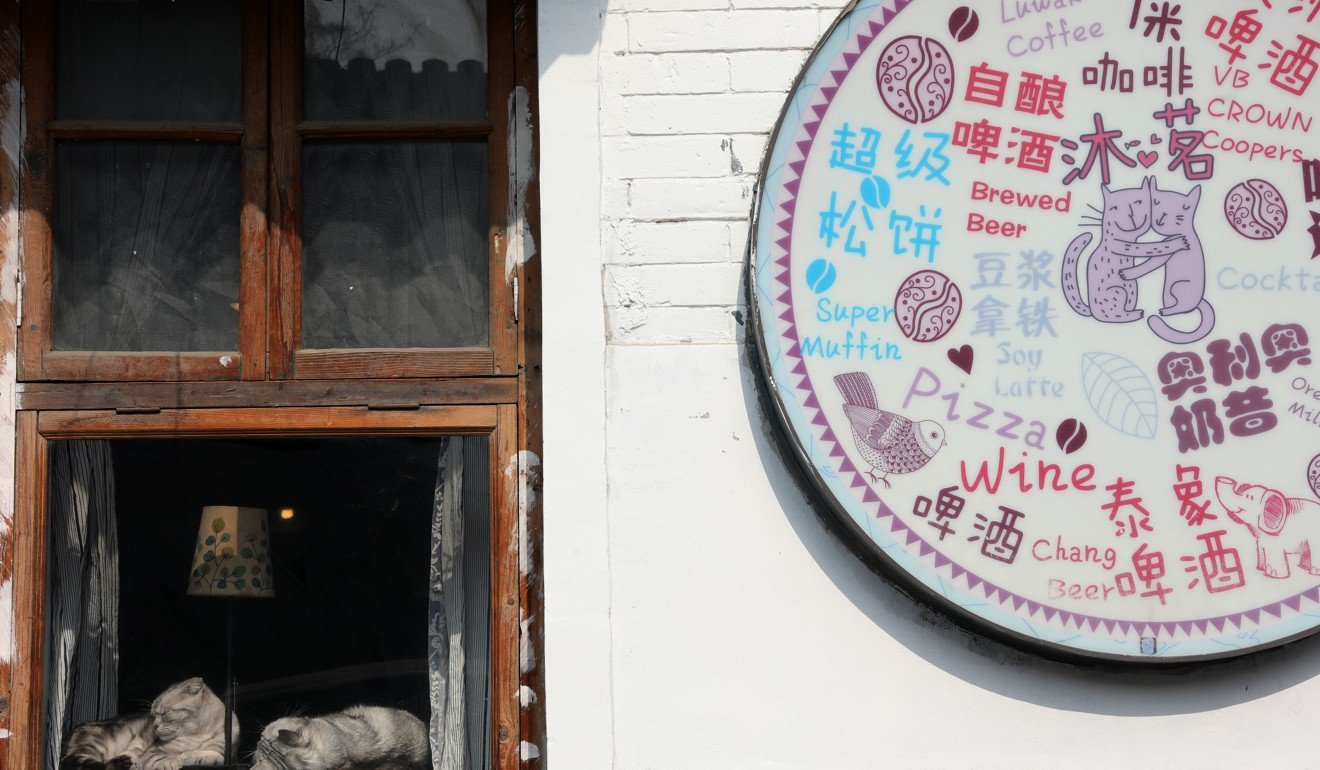 The old ladies seen sitting outside their houses on plastic chairs in the winter morning sunshine are not necessarily fresh air fanatics – they are more likely warming up their bodies after a freezing night in their thin-walled homes, which lack central heating.
Beijing winters are cold and the prevailing icy northeast winds whistle through the narrow lanes and cut though the thickest of coats.
Even the more attractive hutongs are blighted by tangles of black electricity cables, which often dangle perilously low to the ground, and not even the narrowest of alleys is no-go for cars, whose drivers use them as short cuts or as cheap parking zones.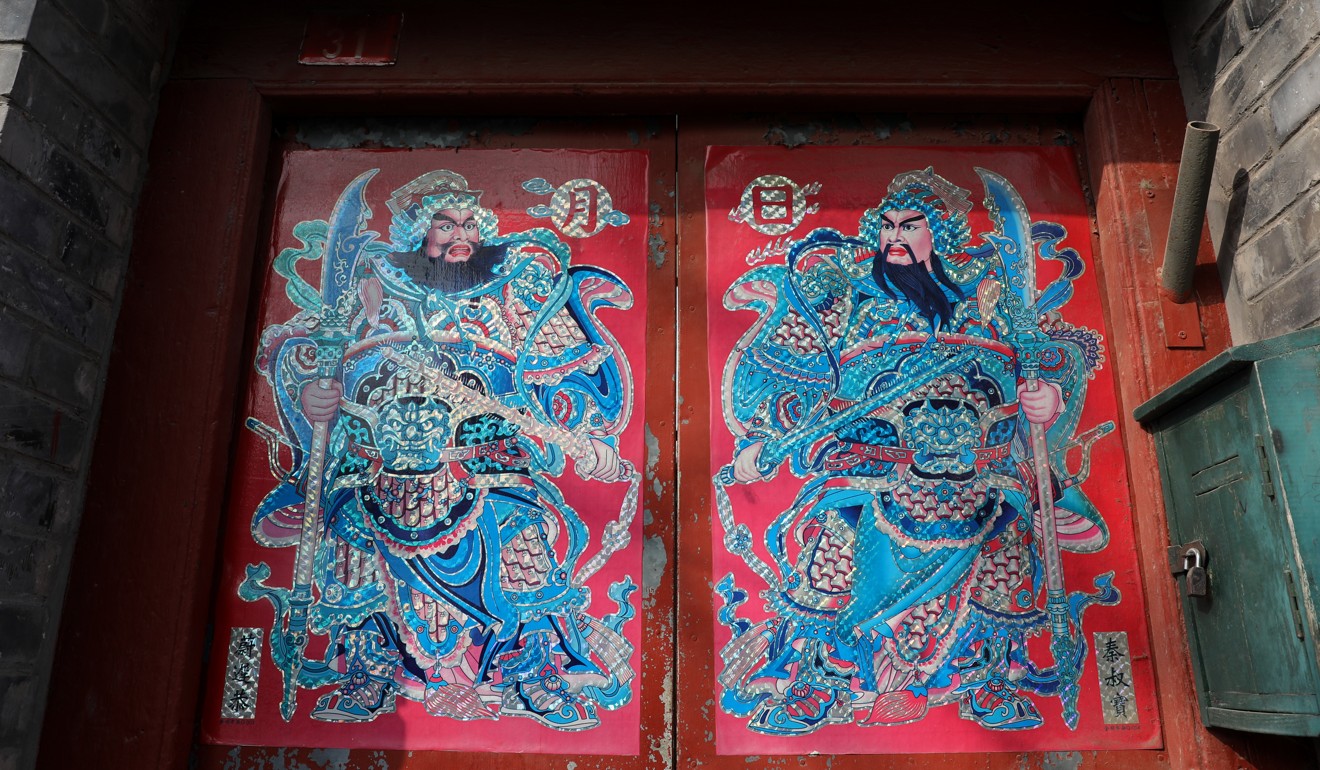 Retaining the scruffy charm of some traditional residential communities while sprucing up other hutongs is not easy.
Last month, state media reported that the Beijing authorities had installed hundreds of underground power lines in Dongcheng and Xicheng, which are noted for their concentration of hutongs. State Grid Beijing Electric Power Company announced it had removed 6,270 electricity poles and buried more than 500 power lines since 2017.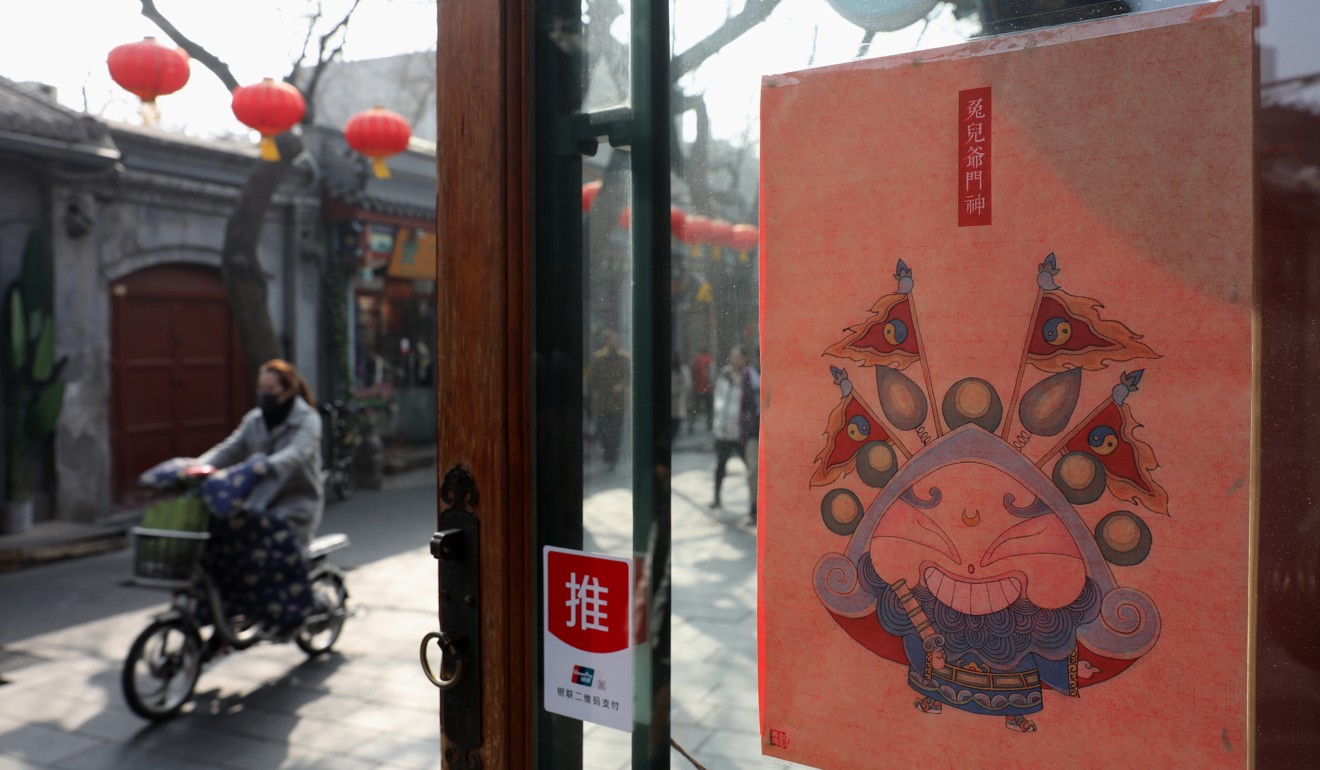 The project is among Beijing's efforts to improve the environment in the areas where historic buildings, traditional courtyards and hutongs are concentrated.
The future of the hutongs is far from certain despite the recent presidential endorsement, but at least the rate at which they are being demolished appears to be declining, as conservationists get their message across that built heritage adds value to the city. The hutongs offer visitors and Beijingers a sense of identity and character within an increasingly forbidding city landscape.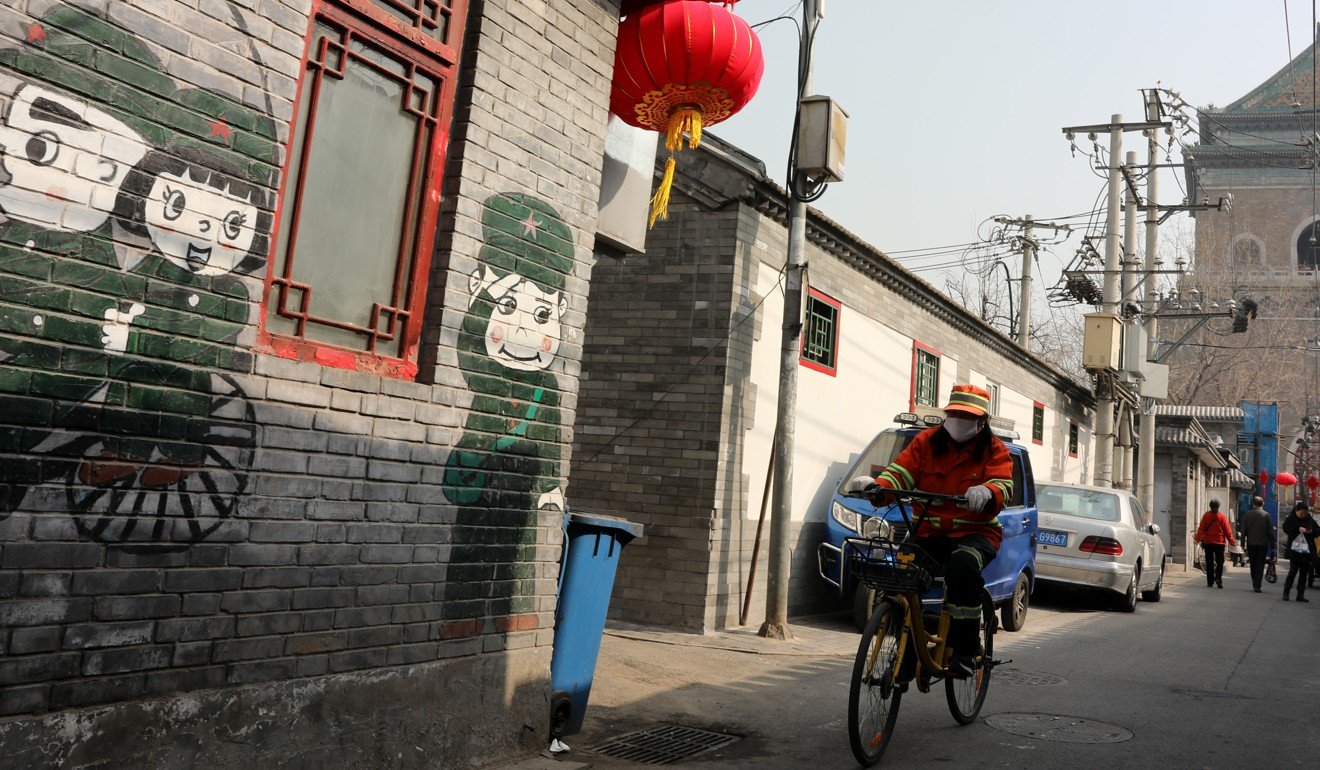 Five of Beijing's finest hutongs
1. Nanluoguxiang: The most famous of the gentrified hutongs is best visited at night for the wide range of pop-up bars, places to eat and micro-breweries. Exit Nanluoguxiang station on subway line 6 and follow the signs.
2. The Yandai: The Yandai, or the tobacco pipe hutong, gets its name from the Qing dynasty when it was the home of many tobacconists before the souvenir vendors arrived. It is one of the oldest in Beijing and very photogenic. Exit at Shichahai station on subway Line 8 and take a walk west to Qianhai Lake.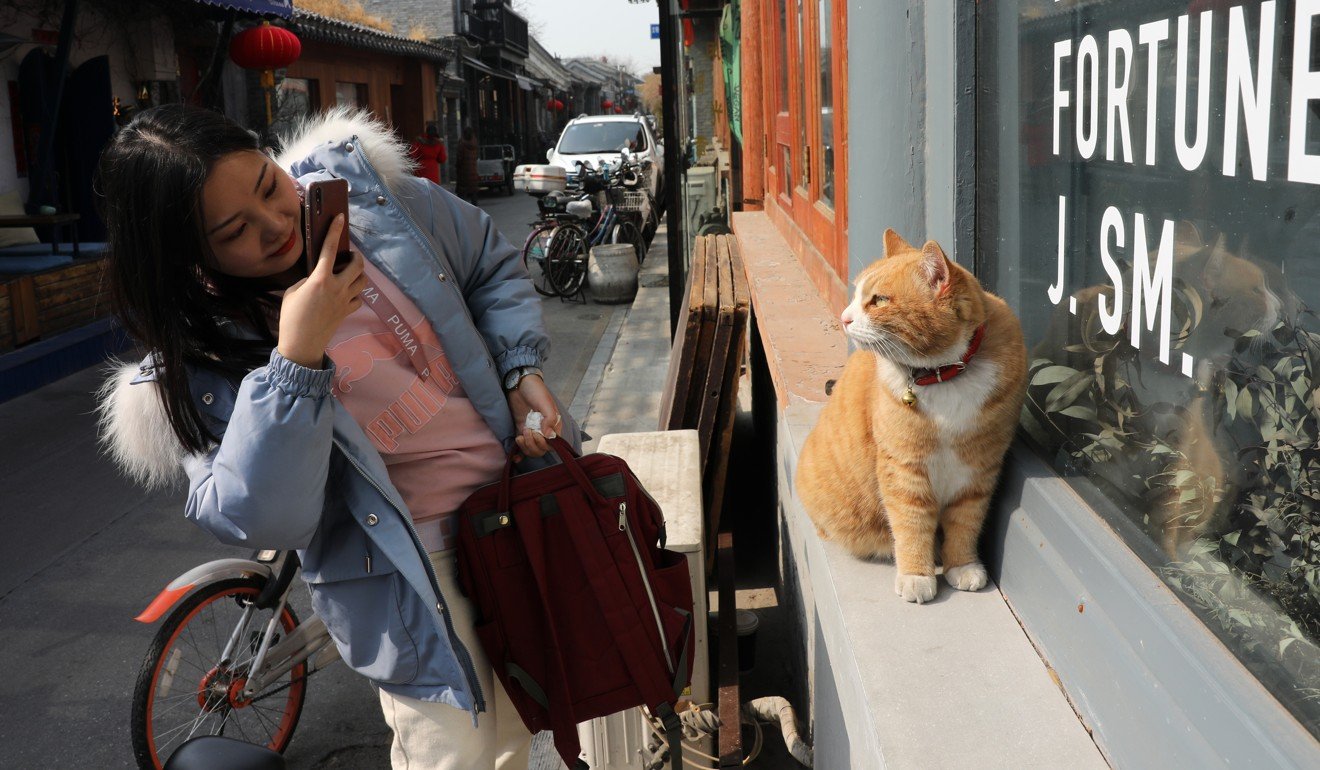 3. The Dongsi: These hutongs offer a feel of old- and new-style hutongs in a tight grid – think wooden hand carts, luxury cars, smart restaurants and lots of public toilet blocks. A few converted courtyard hotels offer a great option for visitors. Exit Dongsi subway station and head northeast.
4. Caocheng: This hutong is an old meandering hutong which retains some of the traditional feel of old Beijing and is an increasingly popular residential zone. Take a bus or taxi to the Bell Tower and head east.
5. Wudaoying: This hip hutong is popular with young Western expatriates and the local creative set, but retains some more traditional places to eat, which offering delicious jiaozi (Beijing dumplings). Exit Andingmen station on the airport express line.
This article appeared in the South China Morning Post print edition as: Be i jing 's mem o ry lan es