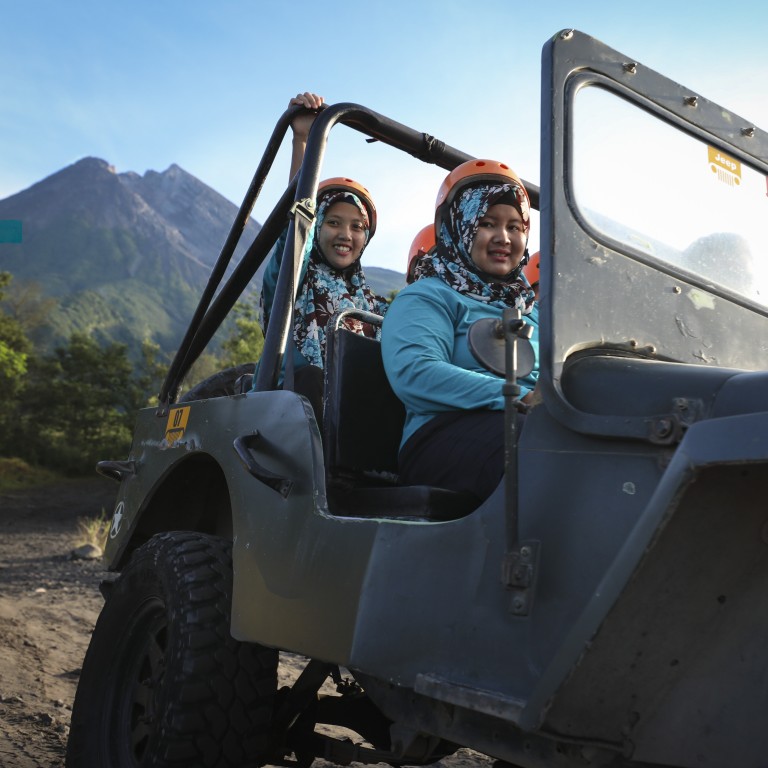 Dark tourism: volcano villages in Indonesia destroyed by eruption offer grim testament to its power
Coins, bottles, glasses and bicycles all melted, a clock that stopped when Mount Merapi erupted in 2010 – villages on its slopes show forces of nature at work
Gas clouds, lava, and a torrent of rocks killed 350 people then, but villagers returned to Merapi's slopes and, unable to farm, have turned to disaster tourism
Dozens of jeeps negotiate the steep, sandy roads on the slopes of
Mount Merapi
in Central Indonesia as they take tourists to villages destroyed by the eruption of the volcano on October 26, 2010.
Nine years on, villagers still talk about the enormity of the catastrophe: the volcano spewed some 140 million cubic metres of rock and ash, destroying three communities, and series of eruptions killed 353 people; more than 61,000 were evacuated. Material losses amounted to 4.23 trillion rupiah, with more than 3,000 buildings damaged.
Mount Merapi, 2,968 metres high, is known as one of the most active volcanoes in Indonesia, with an eruption occurring every two to five years.
Many people choose to accept the risks of continuing to live in disaster-prone areas near the mountain. They've managed to make some money out of it through disaster tourism.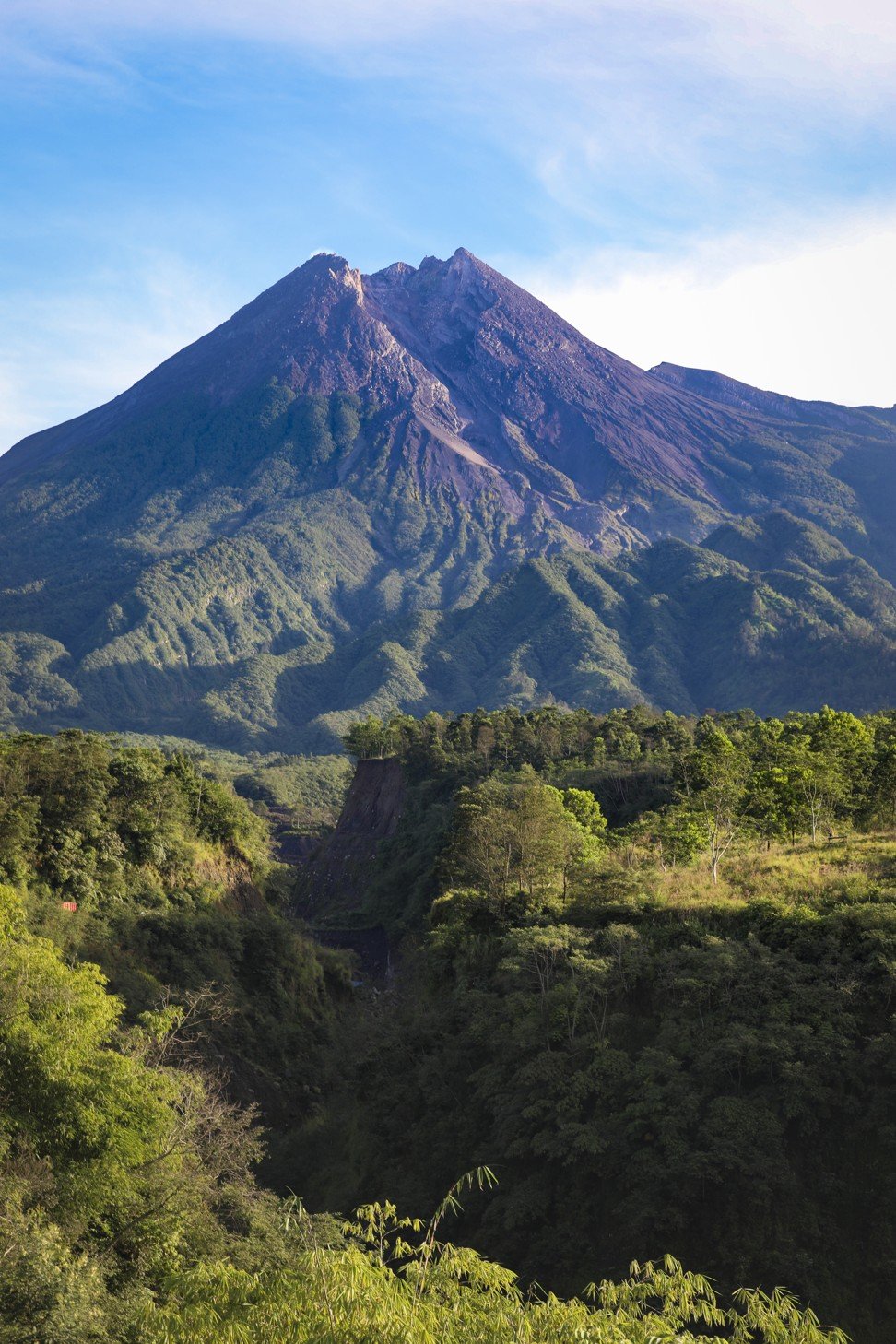 Nine years ago most of the villages around Mount Merapi were engulfed in hot clouds of poisonous gas, engulfed by lava flows and subjected to a torrent of incandescent rock. Cangkringan subdistrict, less than 10 kilometres from the mountain's summit, was worst hit.
"At that time, hot clouds hit the village, where most the population raised cattle," says Agus Riyanto, a driver of one of the jeeps. "Many cows died, meaning people lost their livelihoods."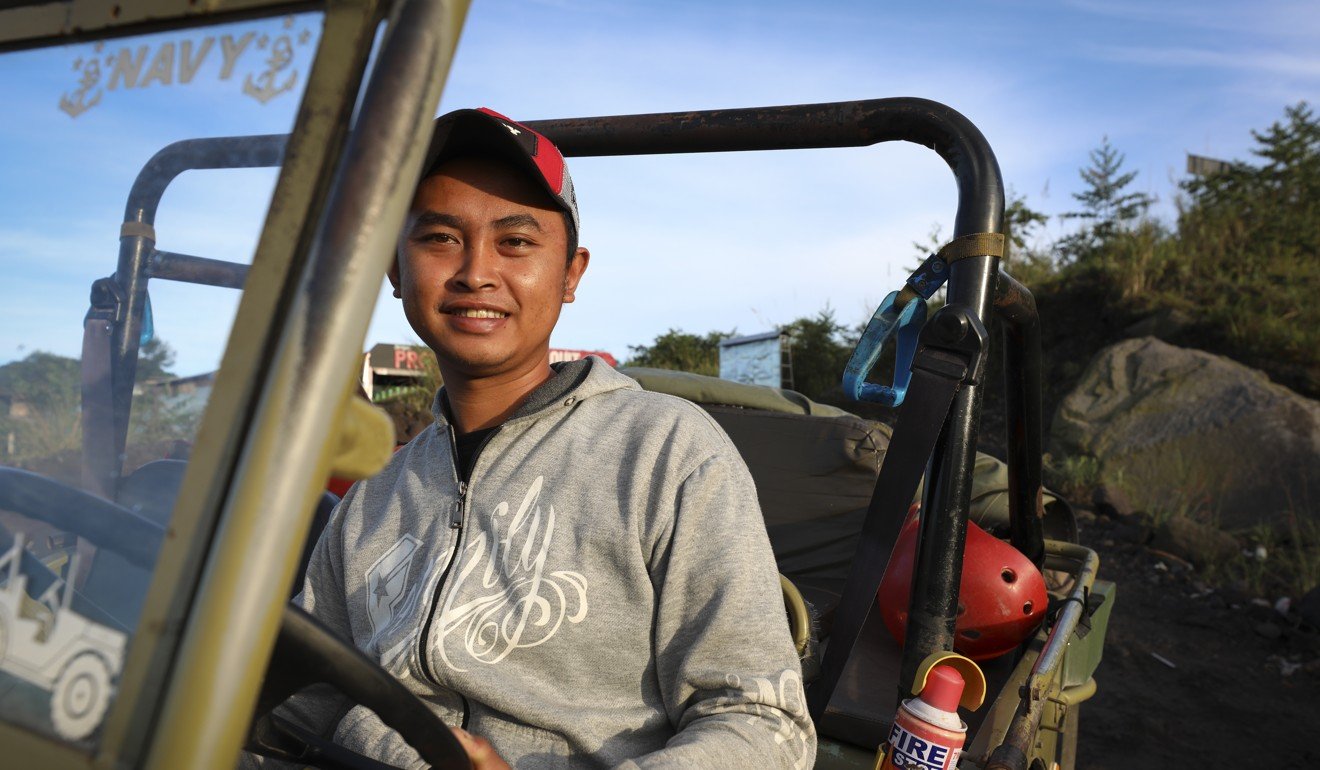 Areas left barren and dry by the hot gas clouds are now largely covered with trees. But on the journey from base camp to the villages affected by the eruption, visitors can still see the remnants of charred buildings abandoned by their occupants.
Riyanto, who also works as a tour guide, and whose house was among those destroyed, says the disaster forced villagers to look for new ways to earn a living. "The opportunity came when many people from outside the area came to see the impact of the Merapi eruption," he says. "We started to provide transport services for them, then the stalls also started to go up."
In 2011, residents launched the Merapi lava tour, a trip by jeep and bike to places affected by the eruption. The tour is managed by several operators, but all are under the same association. "Most managers are local residents," says Riyanto, who has worked as a tour driver for the past two years.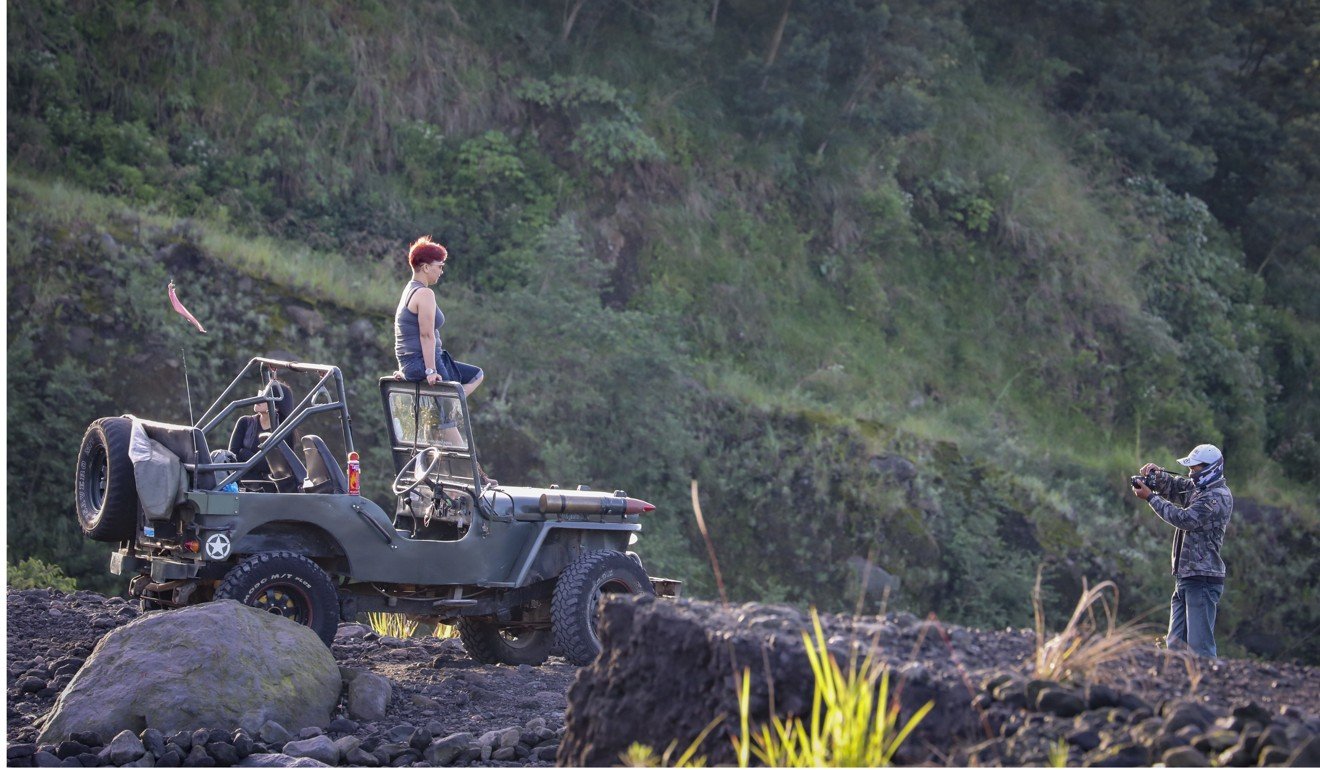 Tourists are invited to visit several places in Cangkringan, including a mini museum, a bunker for people to shield themselves from eruptions, and the tomb of Merapi's spiritual guardian. Several other destinations have sprung up catering to travellers.
Riyanto is grateful to have a permanent job. He occasionally attends training sessions for tour guides, while expanding his knowledge of Mount Merapi. "I like to take off-road vehicles and make friends with other drivers," he says. Around 600 people now work as tour drivers.
The museum's manager, who uses only one name, Sriyanto, converted his almost-destroyed home in Kepuharjo village into a museum called "Sisa Hartaku" ('the rest of my treasure') in 2011. The museum houses objects damaged by Merapi's eruptions, such as melted tableware, motorbikes and bicycles, and the bones of cows killed by them.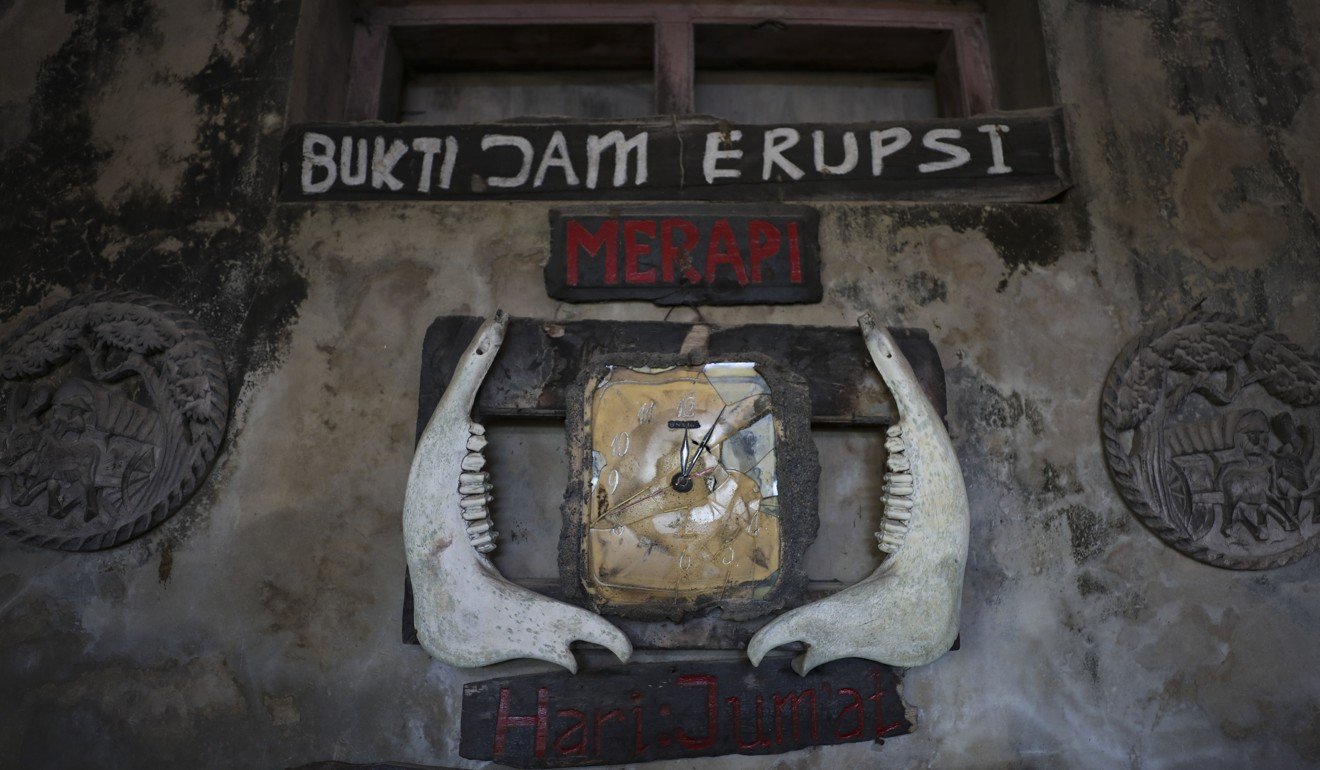 Sriyanto says the items in his museum are testament to the ferocity of the eruption. The gas clouds swept down the mountain's slopes at speeds of up to 300km/h (180 miles per hour). "The wall clock at my house showed 12.15am when the disaster struck. I still keep the clock in the museum as proof of the time of the incident," he says.
"Bottles, coins, glasses, all melted because of the clouds, with temperatures that reached up to 800 degrees Celsius (1,470 degrees Fahrenheit)."
Sriyanto says when he and other villagers first began collecting items, he did not intend to make a museum and would only display them to show people who came to visit. "But it turned out to be interesting because the items have historical value," he says.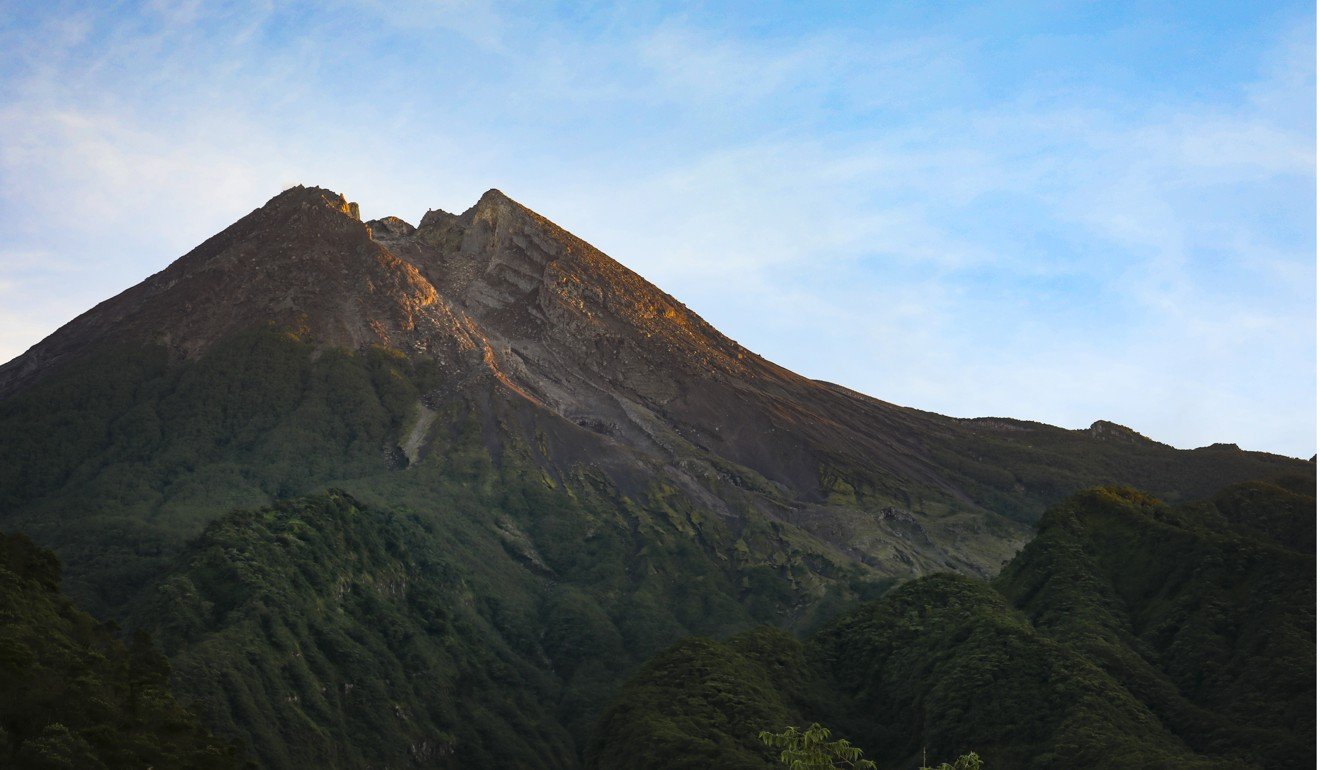 The museum now provides an income for his family and other residents. He can earn 3 million rupiah a month (US$210) selling souvenirs and from parking fees for visitors. However, he believes the museum also has greater benefits. "Through this museum, people have a picture and knowledge of what happened at that time. Hopefully they can learn from it," Sriyanto says.
He also hopes that the museum will become a reminder for residents to be vigilant. "My father-in-law was buried by volcanic material, because he was not ready when Merapi erupted. This can't happen again."
A visit to a bunker, referred to as Kaliadem bunker, only 7km from the summit of Merapi is an intense experience. The volcano also erupted in 2006, killing two volunteer rescuers who tried to save themselves by hiding there. "They died inside because the temperature was so hot," says another villager, Rohmad.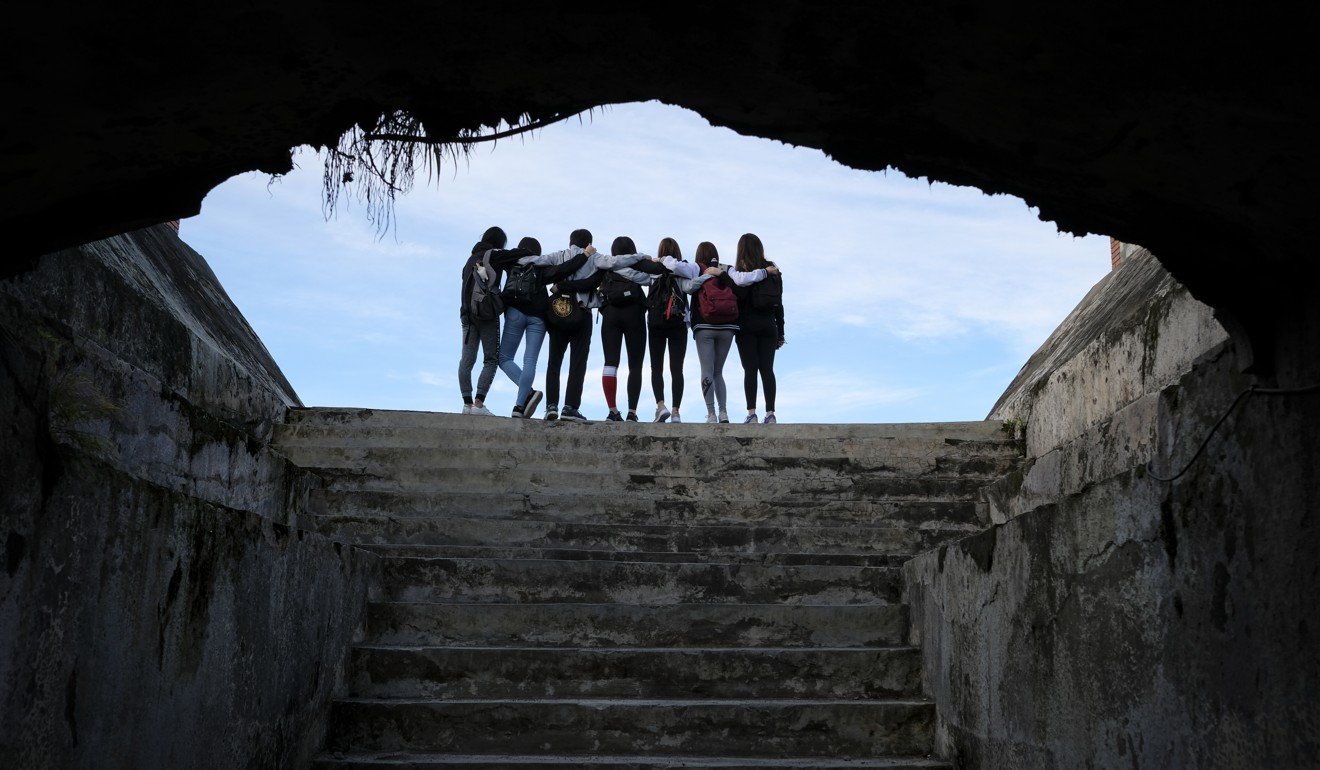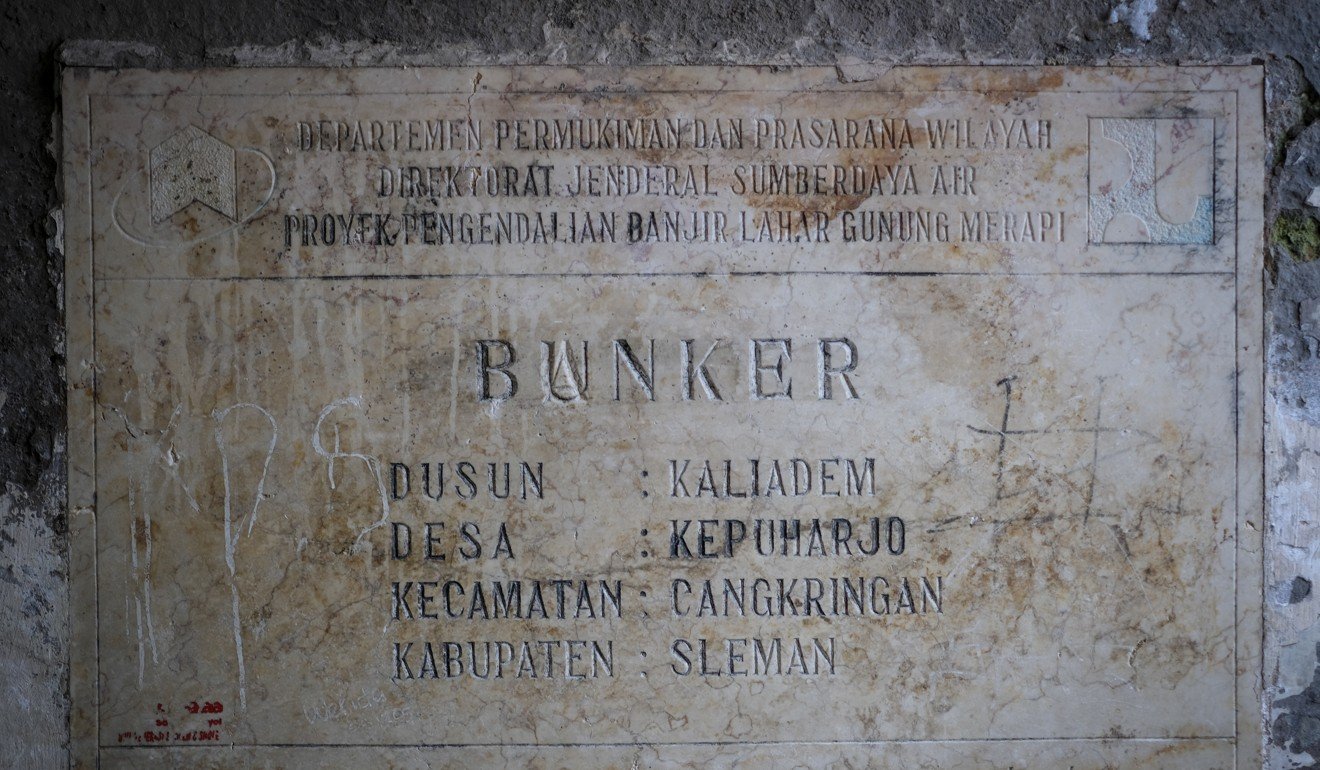 Above the bunker there was once a camping ground, but it was buried under rock and ash in 2010. Now only a few traders sell snacks and coffee there.
Another place of interest is the tomb of the spiritual guardian, or gatekeeper, of Mount Merapi, Mas Penewu Surakso Hargo, better known as Mbah Maridjan. Maridjan was 83 years old in 2010 when the hot clouds engulfed Kinahrejo hamlet, only 4.5km from the summit of the volcano. He was found dead in a prostrate position with 16 other residents, having refused to evacuate because, as a spiritual leader, he felt responsible for guarding the mountain.
The head of Umbulharjo village, Suyatmi, says the 2010 eruption brought major changes to the lives of residents, many of whom used to farm but are now providing services to visitors. There are 11 base camps for tours in Umbulharjo, each of which has from 30 to 48 jeeps.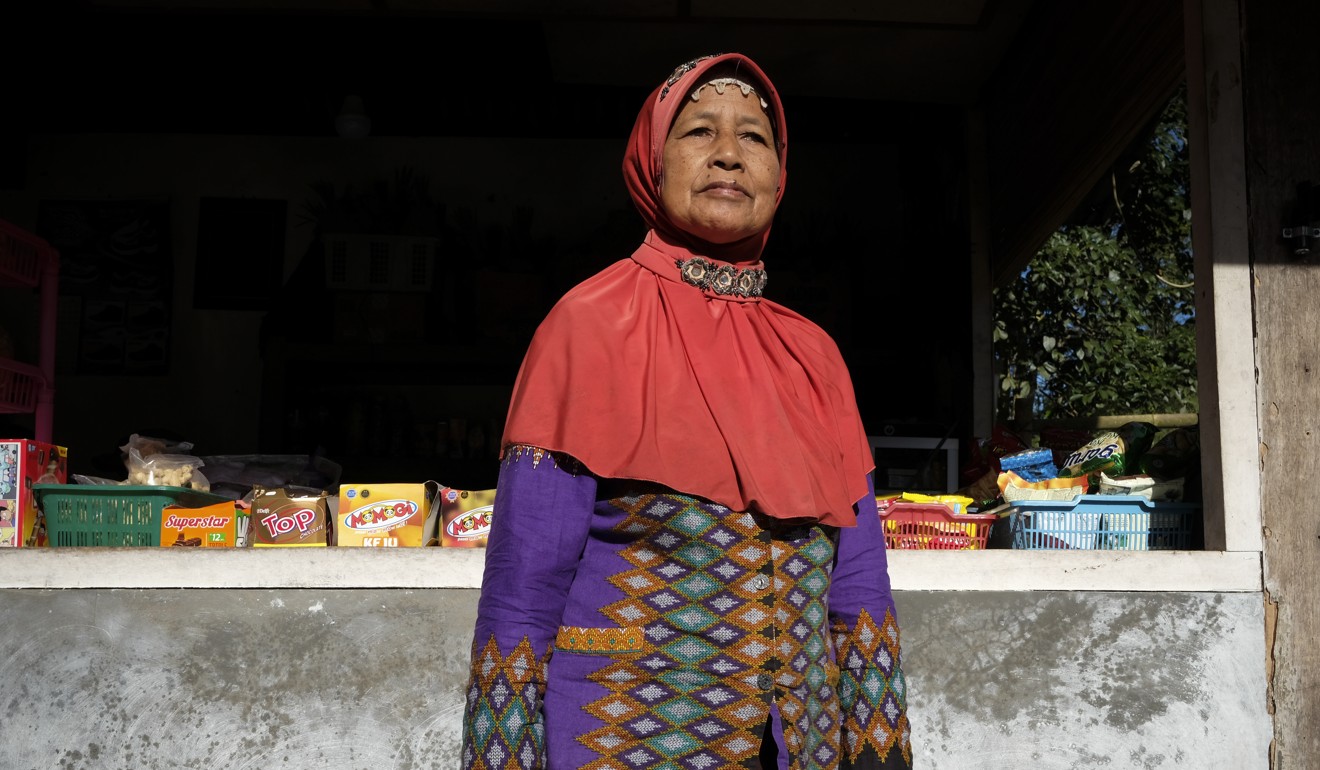 Mount Merapi area has long been a tourist attraction, but development of tourism has been more rapid since the lava tours began. Tourism services and their safety have improved.
"There are various types of training for drivers. Jeeps are also regularly checked for roadworthiness," says Suyatmi.
The eruption also increased disaster awareness. Villagers are now more responsive and evacuate as soon as Merapi starts to flare up.
Those who initially only believed in myths and the occult are now more aware of the information shared by authorities such as the Geological Disaster Centre and the Disaster Management Agency. "The quality of human resources is increasing because they are absorbing knowledge, especially related to disaster mitigation," Suyatmi says.
A study by Zein Mufarrih Muktaf, a lecturer from Yogyakarta Muhammadiyah University, concluded that the lava tours have improved the economy of the community, though disaster tourism could be seen as exploiting the suffering of victims.
"Disaster tourism is a part of community resilience," Muktaf says. "With the development of lava tours, the community can survive and restore its economy independently."
The study found that the Merapi tour was delivering a different experience because tourists visit affected areas, meet the victims and hear their testimonies directly. "This is an authentic experience. The emotional impact of disaster tourism is more pronounced than studying disasters in a museum," says Muktaf.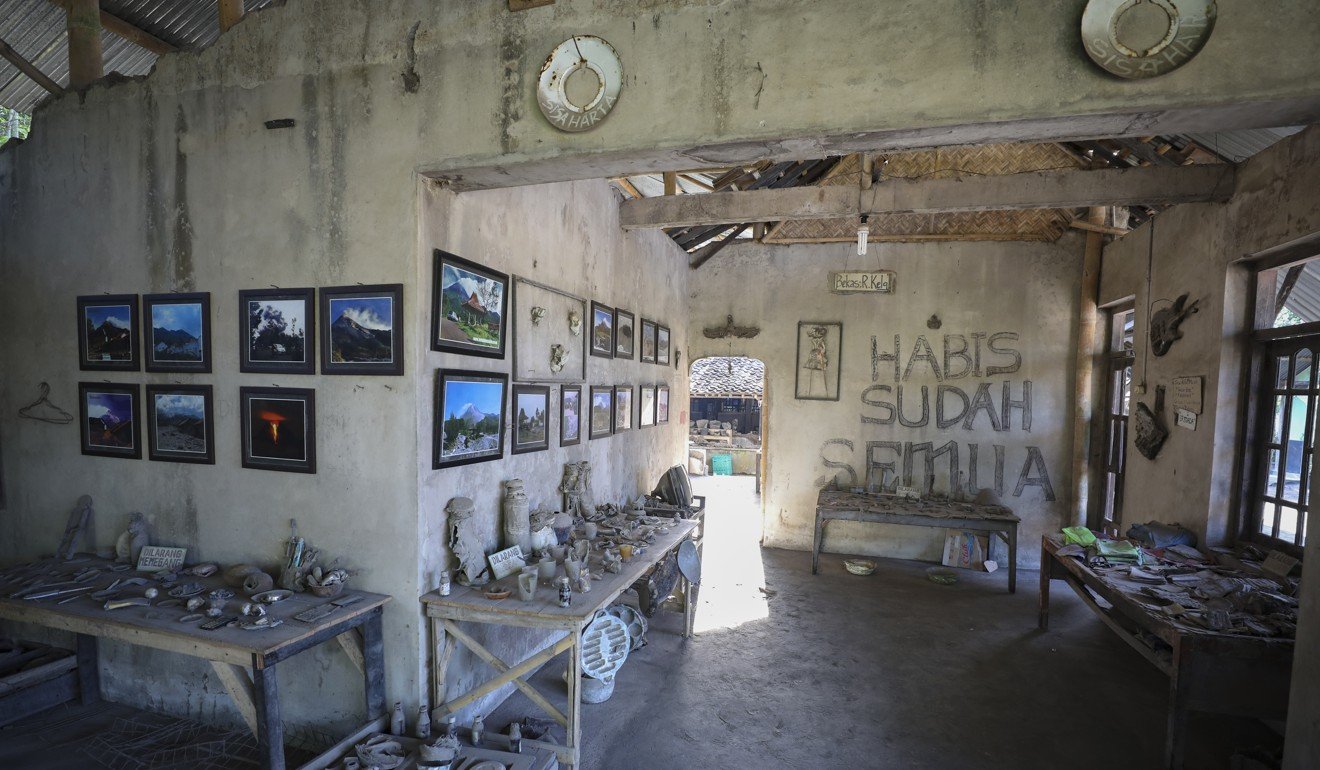 Krisna Ramadhany, a 32-year old tourist from Tangerang, West Java, has had a very different experience by coming directly to the location and hearing the experiences of the victims, instead of just getting information from television news.
"When I saw the location of the disaster, I was shocked at how big and severe the impact of the eruption had been. I would not have got that impression if I only heard about it from friends or other people," he says.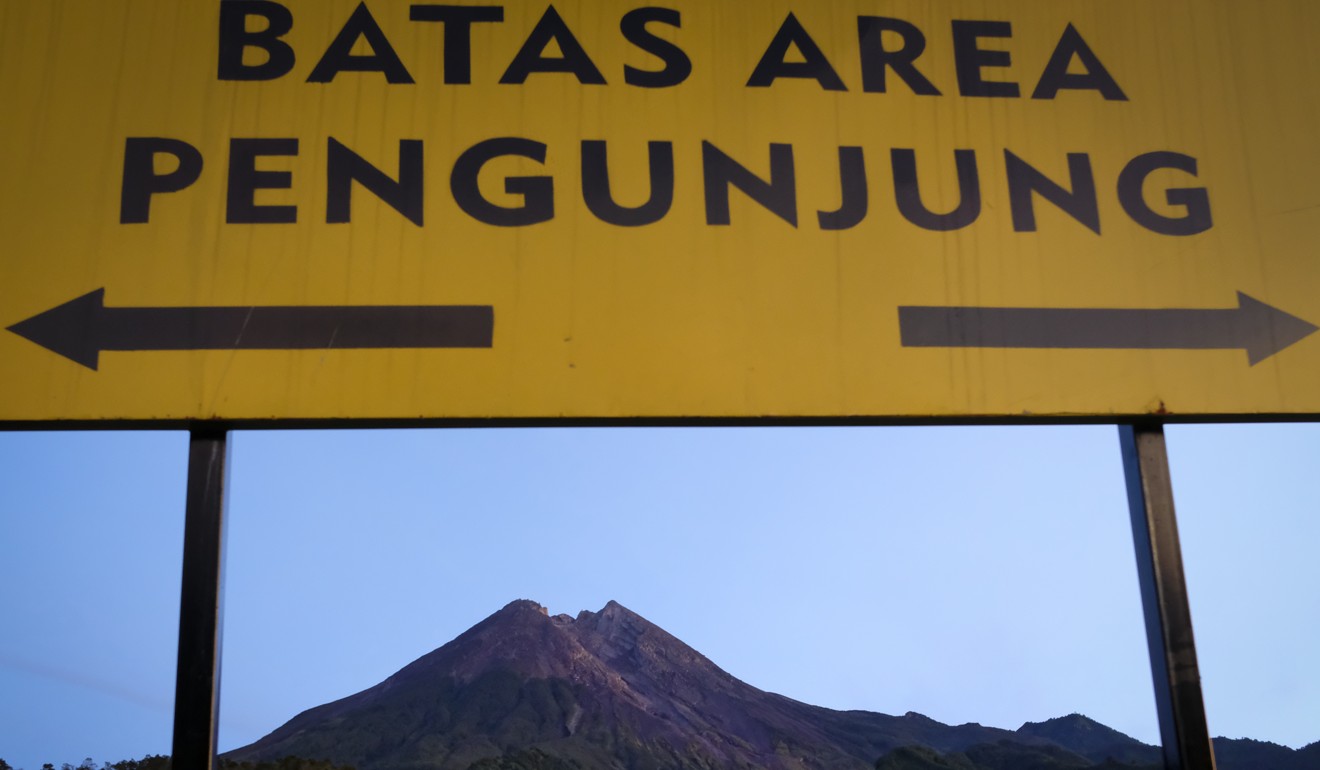 Getting there: The nearest international airport, Adisutjipto, is about 25km away. Hire a car to get to the slopes of Merapi in the Kaliurang tourist area, from where you can arrange a jeep tour.
If you go: The best time to visit Merapi is during the dry season between April and September. The view is clearer in the morning. There are four choices of lava tour, all run by the same association. For more information: merapilavatour.com.