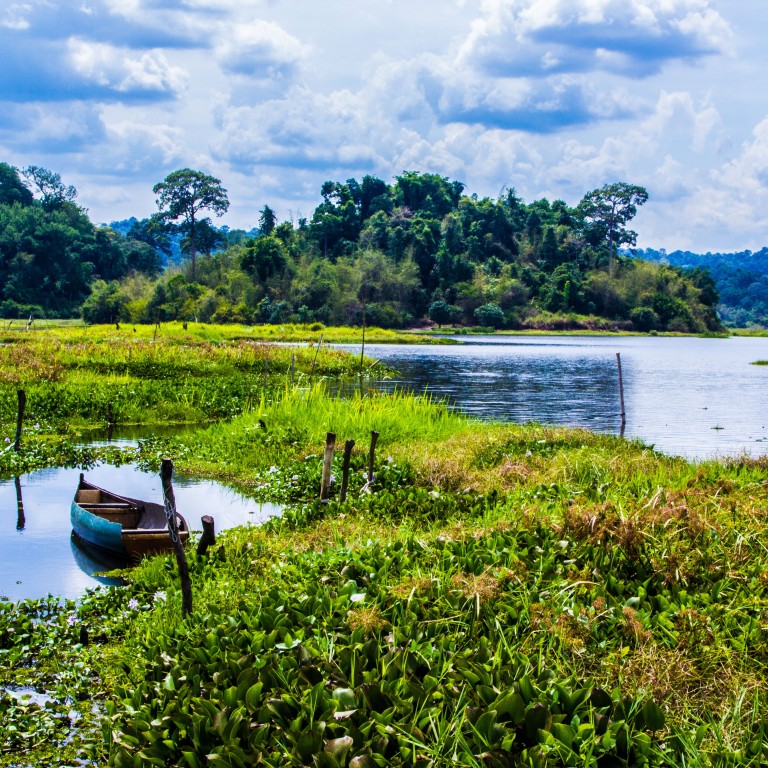 A rainforest adventure to yourself: discover Vietnam's wild side during rainy season
Cat Tien National Park in South Vietnam supports a rich ecosystem that you can enjoy in almost perfect solitude if you visit during rainy season
The park includes simple accommodation, as well as a small sanctuary for mammals including bears and gibbons
Though we are barely 300 metres (1,000 feet) from shore, there is a real sense of adventure as my son and I, with guide Dinh Ki Dat, paddle slowly in a wooden canoe across the calm brown waters of a lake in South Vietnam's Cat Tien National Park. There are no other boats out; around us, the grassy shores are backed by dense green rainforest.
Scanning the shoreline, there's surprisingly not even a glimpse of birds such as storks and herons, nor water buffalo. Perhaps it is because of the lake's namesake – called Crocodile Lake, it is inhabited by a number of Siamese crocodiles. These relatively small crocodiles, which rarely grow to over three metres long, could easily be lurking nearby.
Dinh is concerned by the freshening breeze, and we find the way back to a park rangers' station has been blocked by a drifting raft of water hyacinths, which he slowly pulls us through.
The rangers' station consists of a rather rickety-looking wooden building, two storeys high, with benches by wide openings, where visitors can sit and watch for wildlife. Earlier, we had seen a crocodile from here – it was mostly submerged, leaving only its head visible. But now, our attention is drawn to an approaching rainstorm, which blots out the far shore of the lake. It advances towards us, bringing a torrential downpour.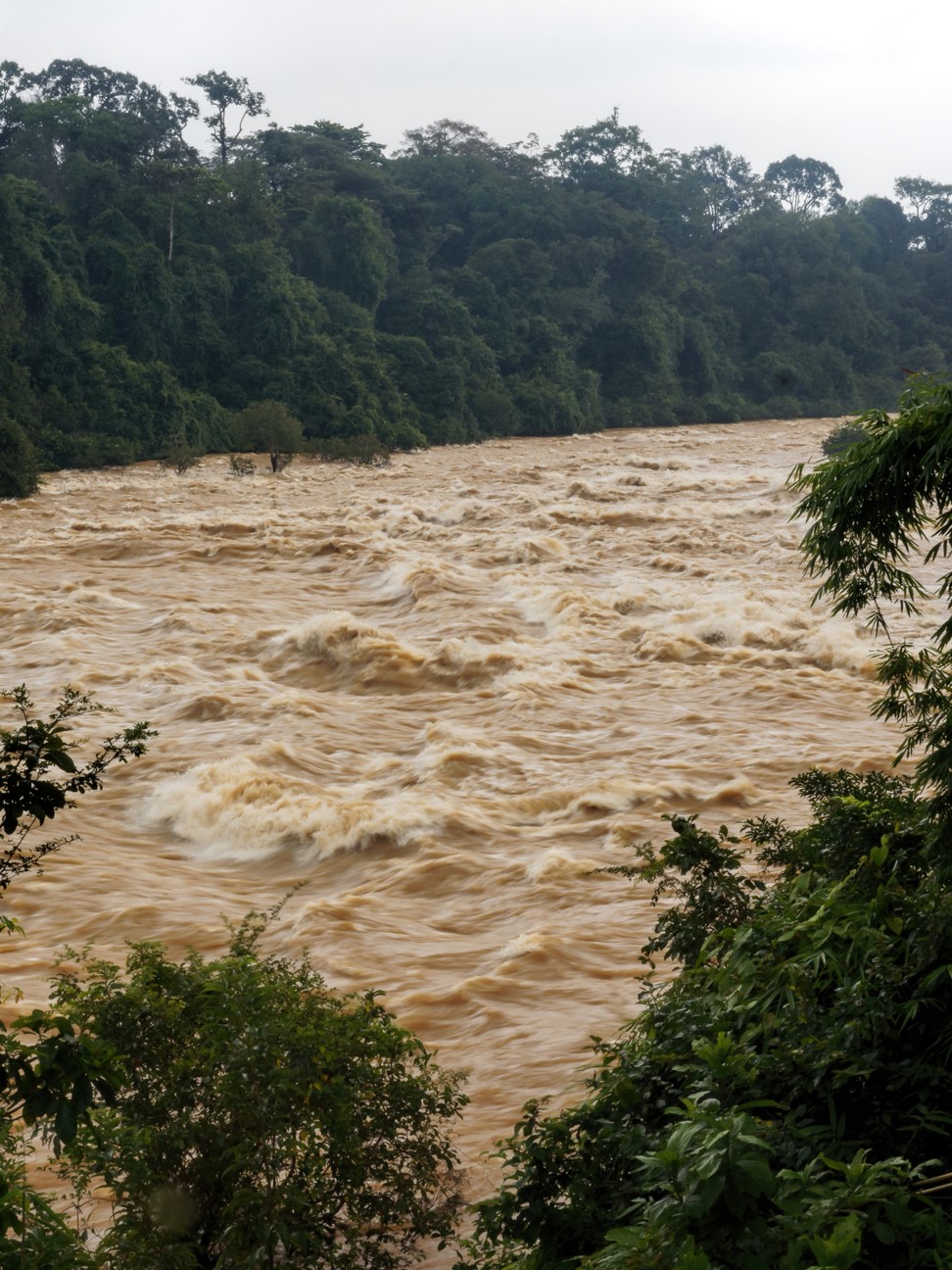 The deluge is no surprise, given we are visiting a rainforest at the peak of the rainy season. The abundant rain plus tropical warmth and sunshine spur the growth of lush forest that supports a rich diversity of wildlife, and is protected by the Cat Tien National Park.
The park encompasses a lowland region with an area of 720 square kilometres – around two-thirds the size of Hong Kong. In 2001, it was recognised by Unesco as the world's 411th biosphere reserve. A total of 351 species of birds have been found here, along with over 120 reptile and amphibian species, and 105 species of mammals – including Asian elephants, wild cattle, deer, mongooses, squirrels, pangolins and clouded leopards.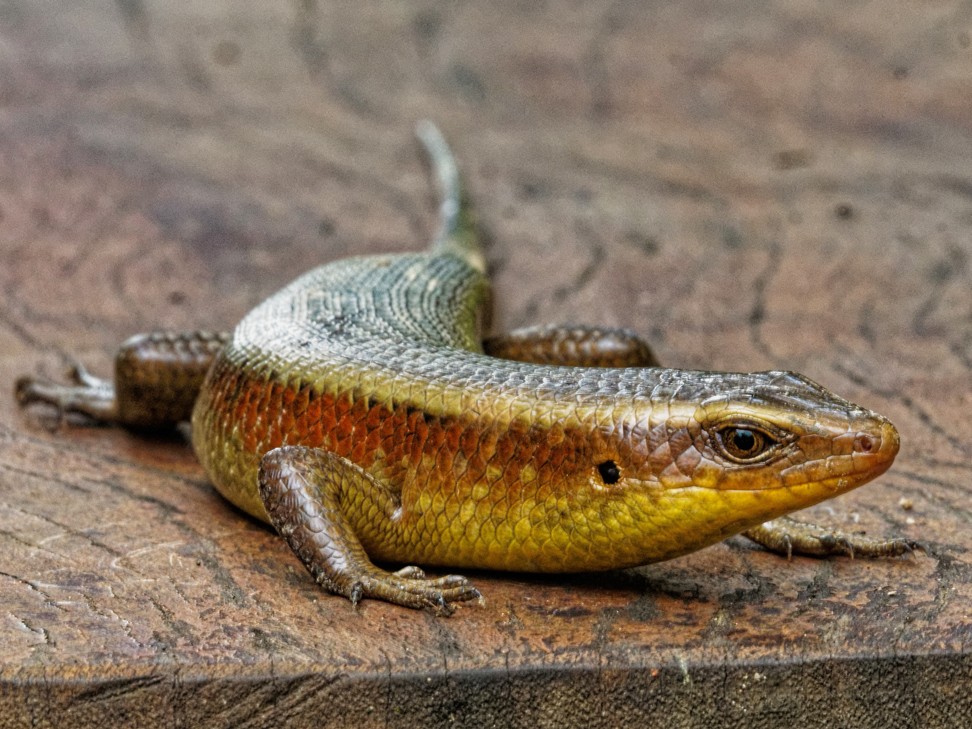 At the turn of the century, Cat Tien was one of only two places in the world where Javan rhinos survived, the other being a national park in Indonesia. But in April 2010, the park's last Javan rhino, a female, was found dead, succumbing to a leg wound from a poacher's bullet, her horn cut off.
Other animals have also declined or vanished. Dinh points out Tiger Hill, a low hill across the lake. "There used to be tigers here, but they're gone now," he says.
After the Vietnam war ended in 1975, guns and ammunition were in abundance, leading to rampant poaching. Siamese crocodiles in the Cat Tien area were also wiped out, but a number were released here in the early 2000s. Now this lake hosts an important population – numbering over 300 – of this critically endangered species, which is included on the red list of the International Union for Conservation of Nature, with less than 1,000 individuals worldwide.
We start heading back along the narrow path we walked to get here through the jungle. Rainwater cascades from the tree canopy above, dripping from bamboo and bushes. We pass an imposing tung tree, with buttress roots supporting a trunk that looks as wide as a minibus. Dinh stops to point out a monkey on branches maybe 30 metres above us. It is a black-shanked douc langur, a handsome black and white monkey with white back, belly and face, and a long white tail. It pauses to watch us, then scampers off, into the greenery.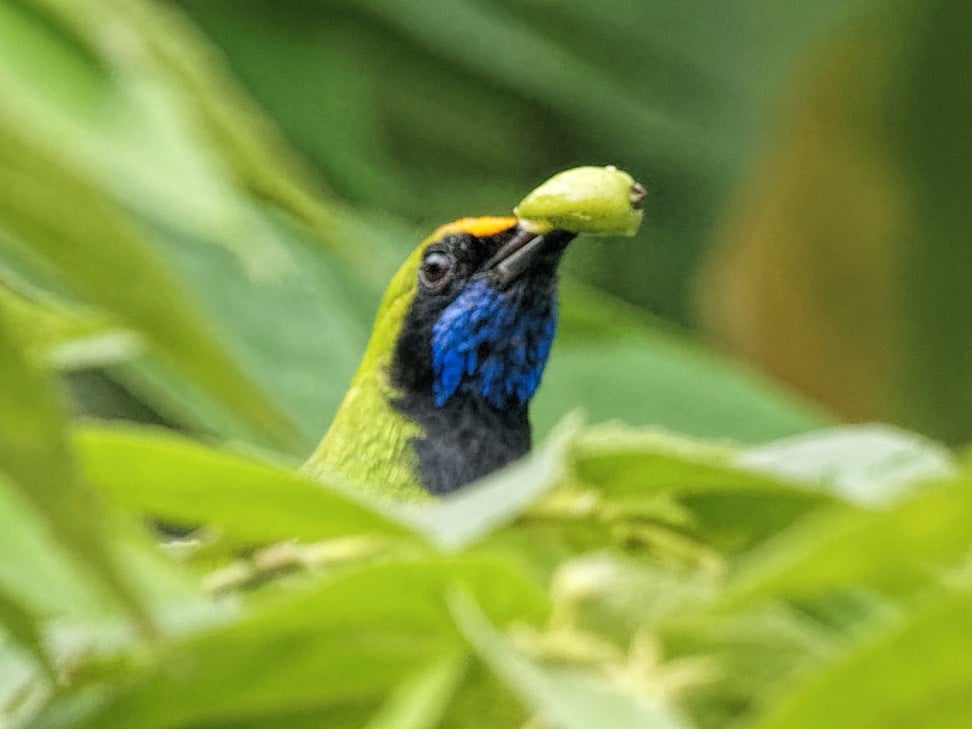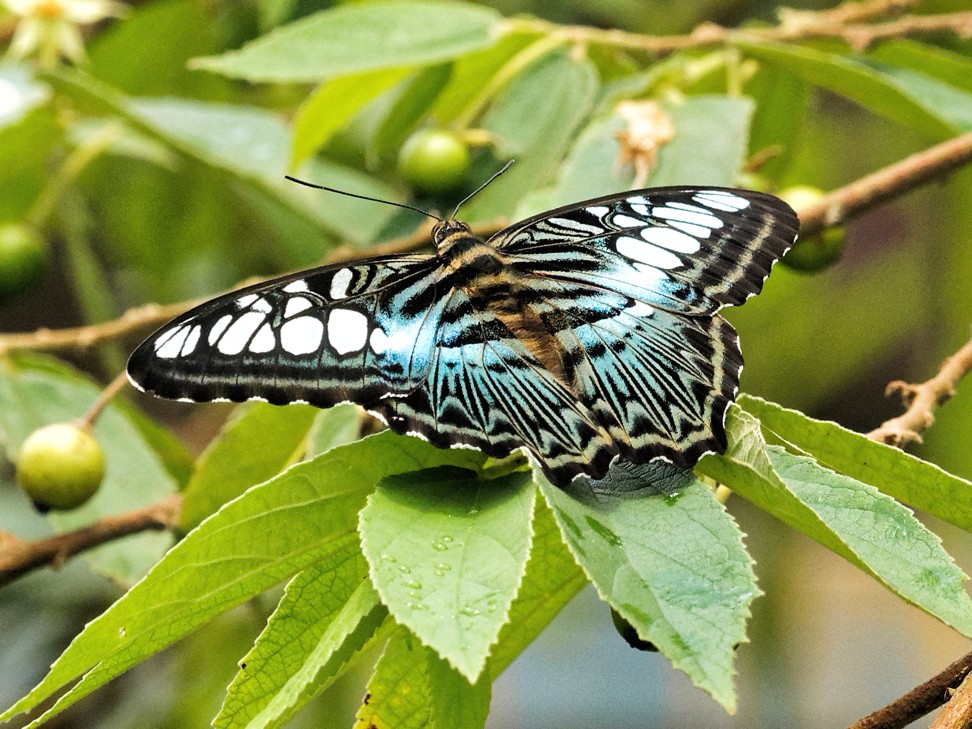 The rain stops by the time we reach the forest road, which here is just a dirt track. Soon, a national park vehicle arrives to collect us. It's like a safari jeep, with an open top where you can sit and hang on to cross bars. Some evenings, Dinh takes visitors out in this to look for deer and other nocturnal mammals. We bounce back towards park headquarters, sloshing along muddy stretches of road.
At the headquarters, a cluster of rather solemn-looking two-storey buildings house staff, including researchers. Bicycles can be hired here – we try this one day, and my son delights in hurtling into the ruts and puddles along the road towards Crocodile Lake.
There is also a small sanctuary for mammals including bears and gibbons. The latter attract a wild gibbon one morning; he sits high in a tree, golden-orange fur prominent amid the greenery, and sings the loud, ululating, whooping song that is almost the signature theme of Southeast Asia's rainforests.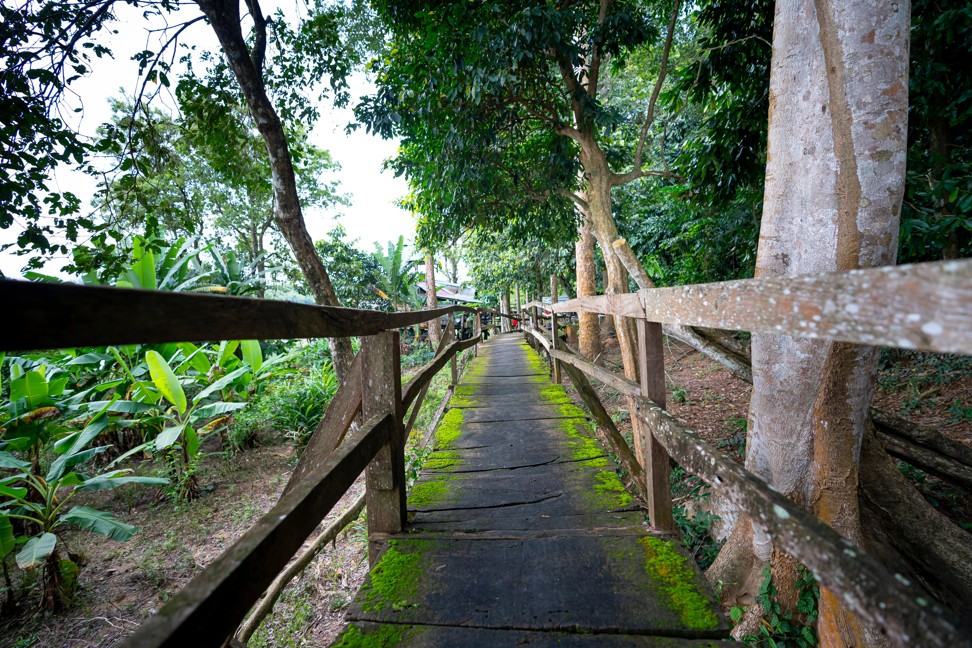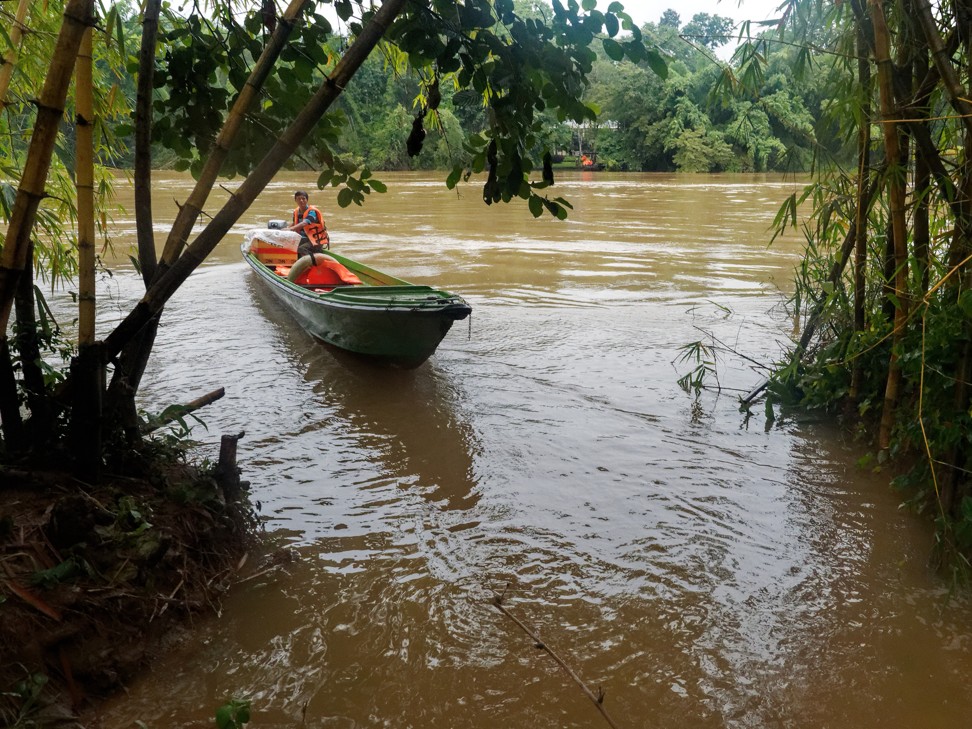 While there is simple accommodation here, we are staying across the Dong Nai River, which marks the eastern boundary of the park. To cross it, we take a ferry from beside the headquarters. There is no pier; we wait next to a narrow road that vanishes into the water as if covered by a high tide, with the river perhaps six metres deeper than during the dry season.
The ferry is more like a large motorised canoe, seating 10 at most, and takes us across the swirling waters of the river to the opposite shore, some 120 metres away.
The Dong Nai River is a major water source for Ho Chi Minh City, roughly 100 kilometres to the southwest. We have already spent a couple of days exploring the city, finding it especially fascinating for relics of history. There are grand buildings from French colonial times in the late 19th century, including the Notre Dame Cathedral, which impresses with its two soaring bell towers. The neighbouring Central Post Office reminds me of a Victorian-era British railway station.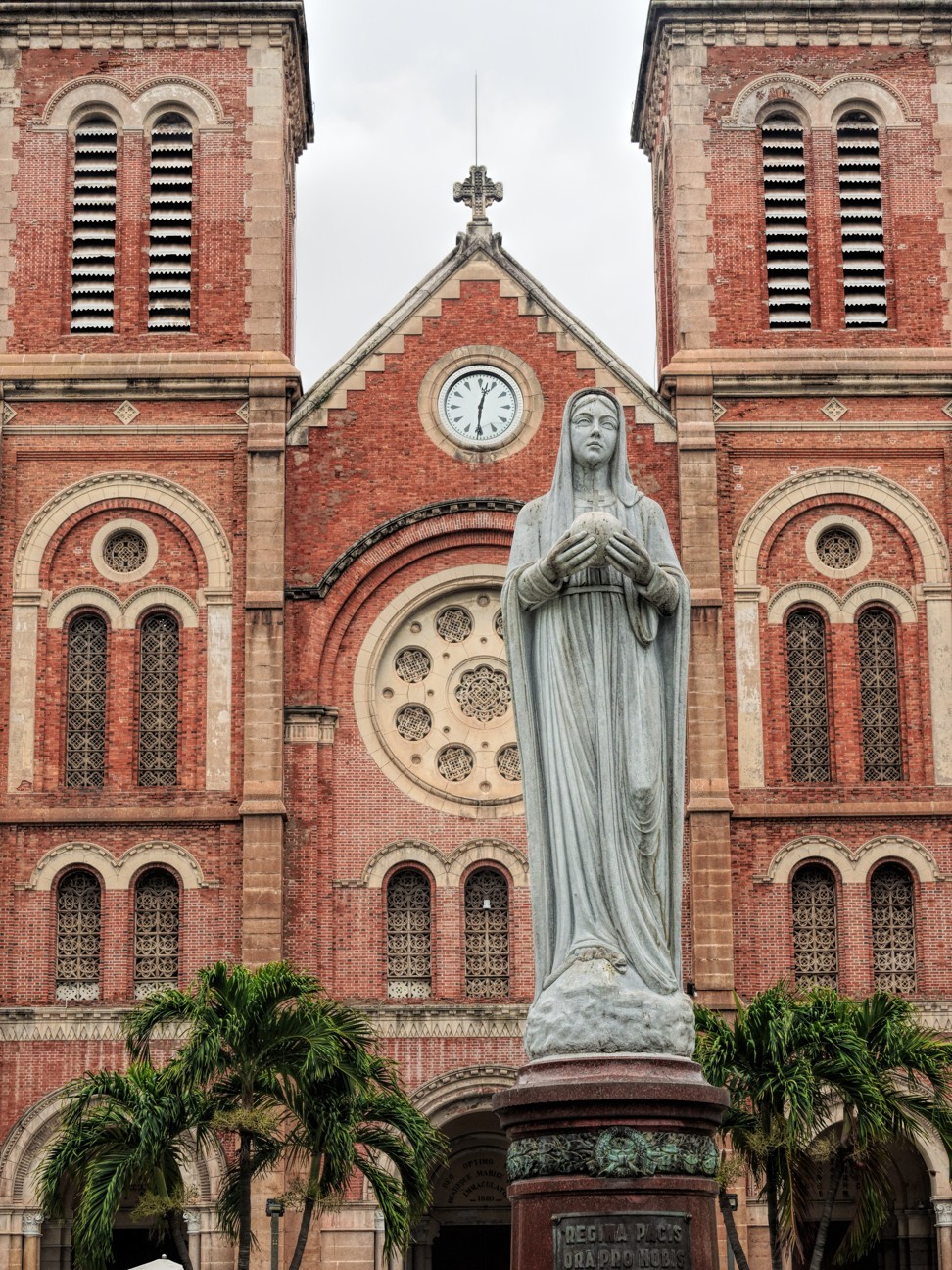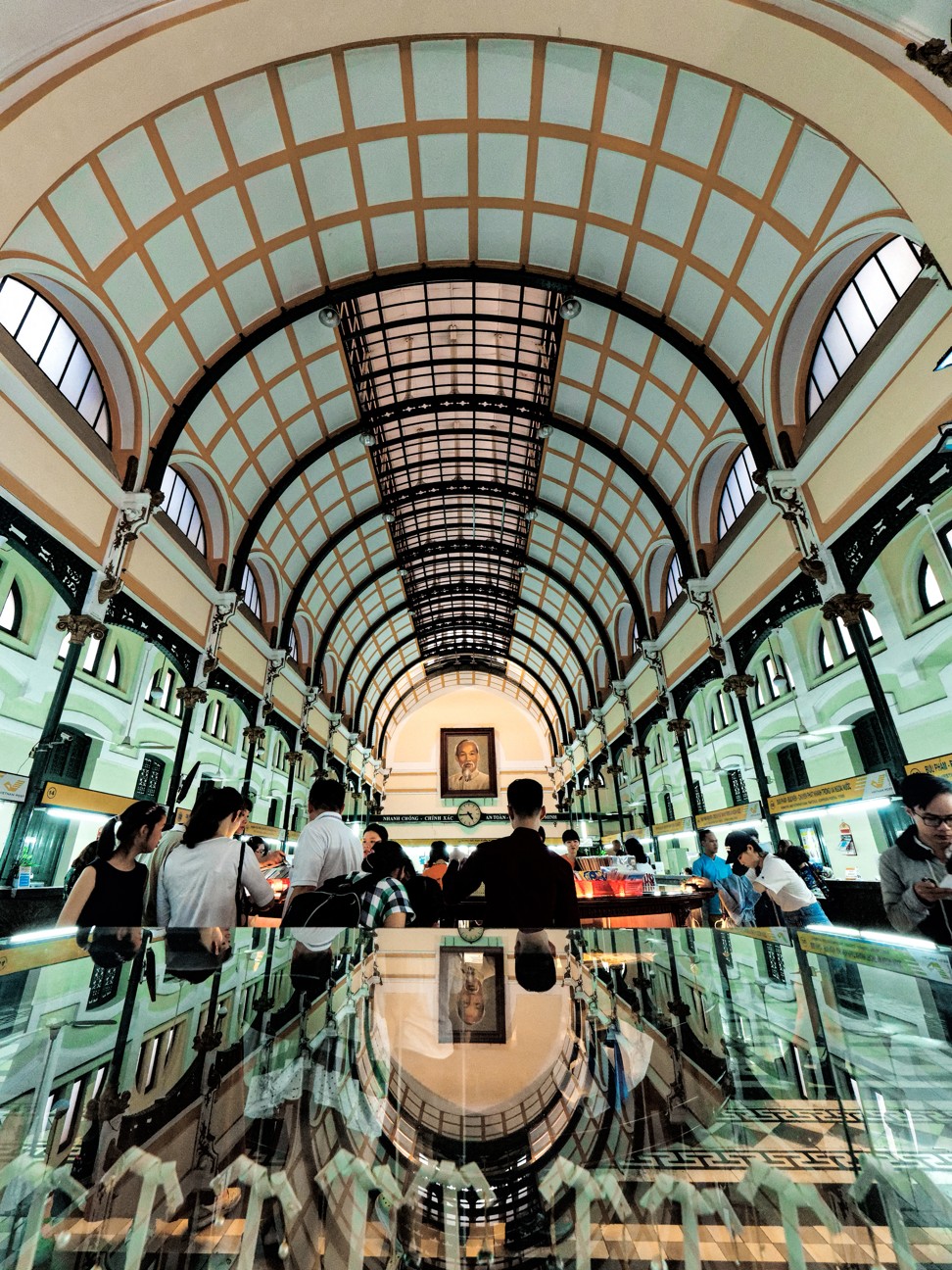 There is also the Reunification Palace, an austere building dating from the Vietnam war, which effectively ended on 30 April, 1975 when a North Vietnamese tank crashed through the gate. At the War Remnants Museum, visitors silently take in harrowing photos of atrocities committed by American and South Vietnamese troops.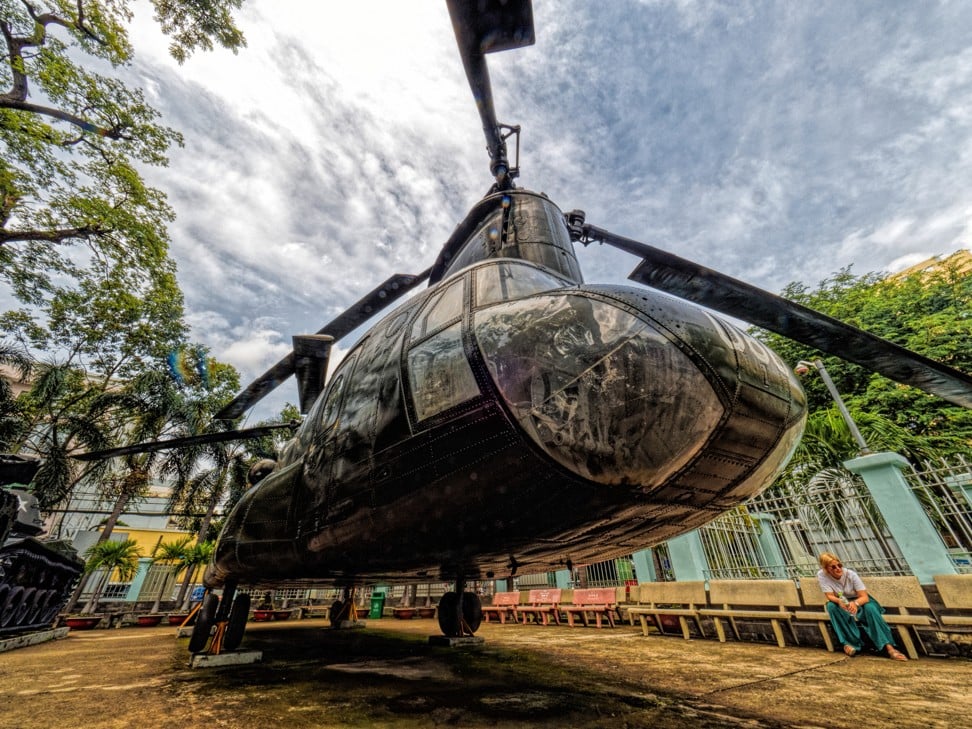 For me, who grew up in the UK, the Vietnam war was something terrible, yet distant. But in Cat Tien, we learn more of its reality. Dinh tells us that his parents settled in the area after coming south during the war, as members of North Vietnamese forces pursued the South Vietnamese and Americans.
On this wet afternoon in the forest, surrounded by trees that are lush again having recovered from defoliants sprayed by the Americans, I reflect how Dinh's parents were on a very different side, with what would have been considered "the enemy". Yet here we are today: Dinh, my son and I talking as friends, drawn together by a love of wild places and their wildlife.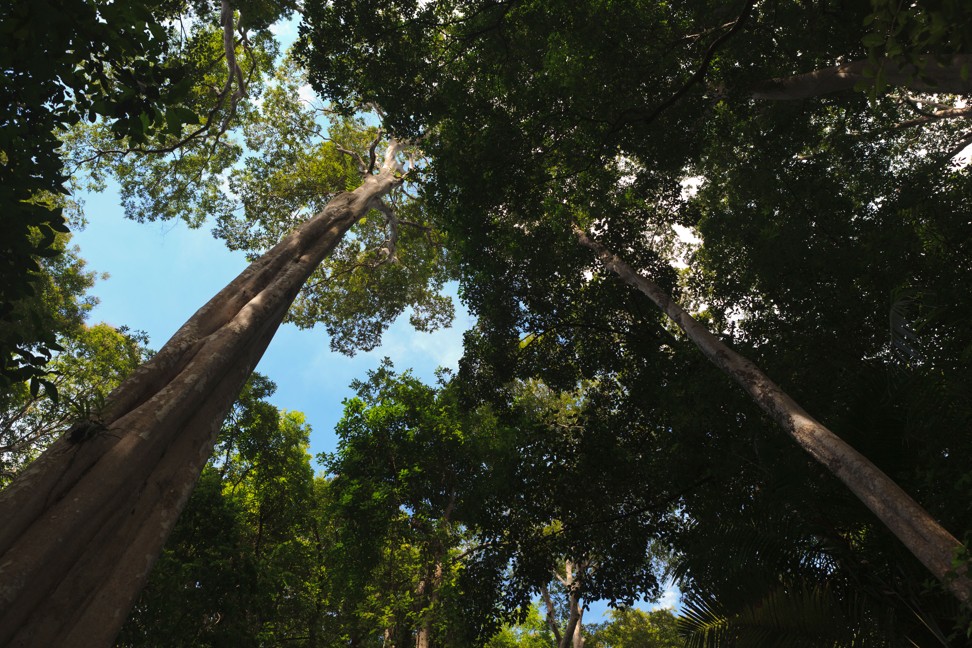 Getting there: Cat Tien National Park is three to four hours by road from Ho Chi Minh City. If you book accommodation at the park, they should be able to arrange a car to take you.
For one of the best forest experiences, including being able to search for wildlife at dawn and after dark, consider staying at the Forest Floor Lodge within the park, beside Dong Nai River (forestfloorlodges.com). Across the river from the park headquarters, Cat Tien Jungle Lodge is also comfortable, with an outdoor pool just above the river (cattienjunglelodge.com).
Visit the park's website (namcattien.org) for more information on the park, especially its wildlife. Guide Dinh speaks good English and has wide knowledge of the park. He can be contacted via his Facebook profile, Dat KIcattien.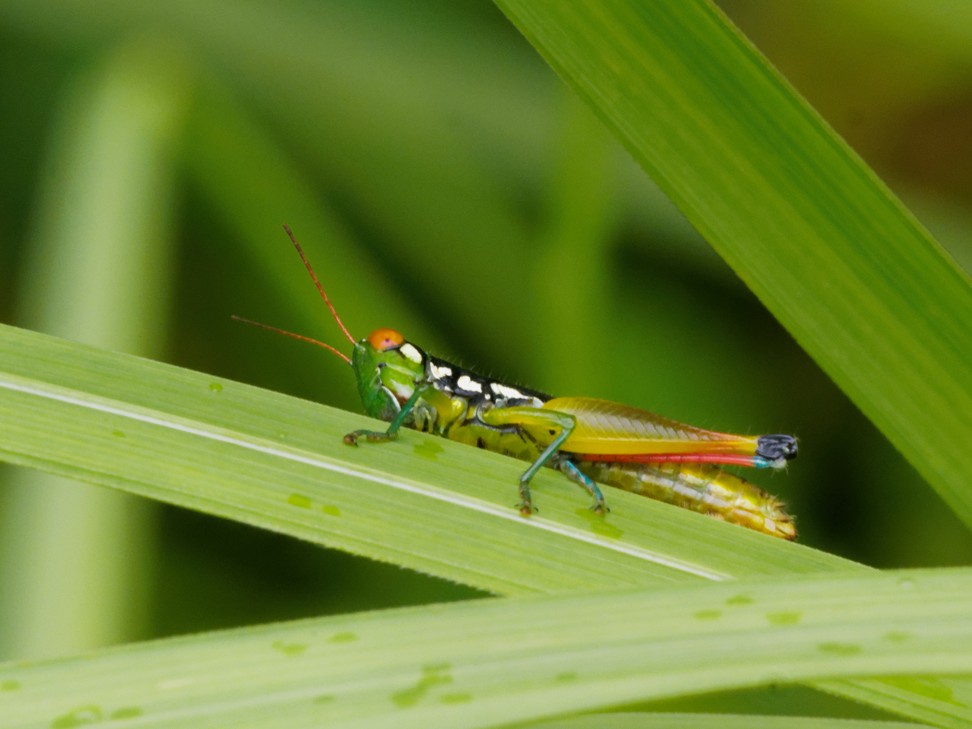 When to go: Most websites recommend winter as it is dryer and cooler, but we visited during peak rainy season (July to September) as it coincided with school holidays. While the rain – mostly starting in the afternoons – can put a damper on wildlife watching, there are few visitors at this time, so you may have trails and other facilities almost to yourself.
October to December is also a good time to visit as the park is still verdant but the rains have decreased.
This article appeared in the South China Morning Post print edition as: Wet season reveals another side to wildlife adventure