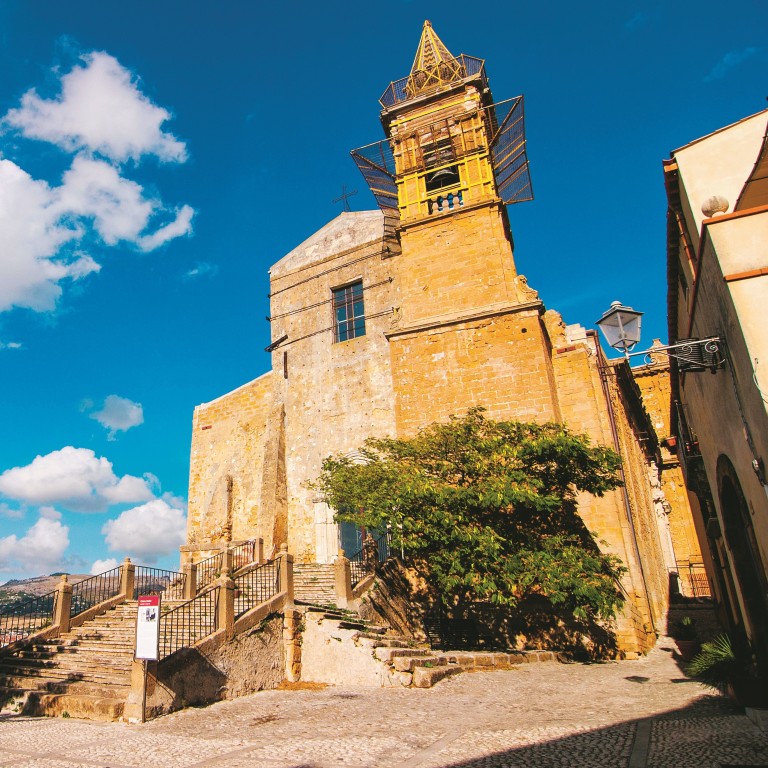 The Italian town of Sambuca in Sicily, Italy, has turned out to be a favourite of Chinese property buyers, not least because abandoned houses here were once on sale for €1. Photo: Alamy
Why are Chinese buyers flocking to pick up houses in Sicily? It's not only because they once cost €1
Abandoned homes in Sambuca were first put on the market for €1, but authorities were forced to auction them after receiving thousands of offers
Buyers from China are supposedly attracted to the local lifestyle because they want to escape the stress and smog of their own cities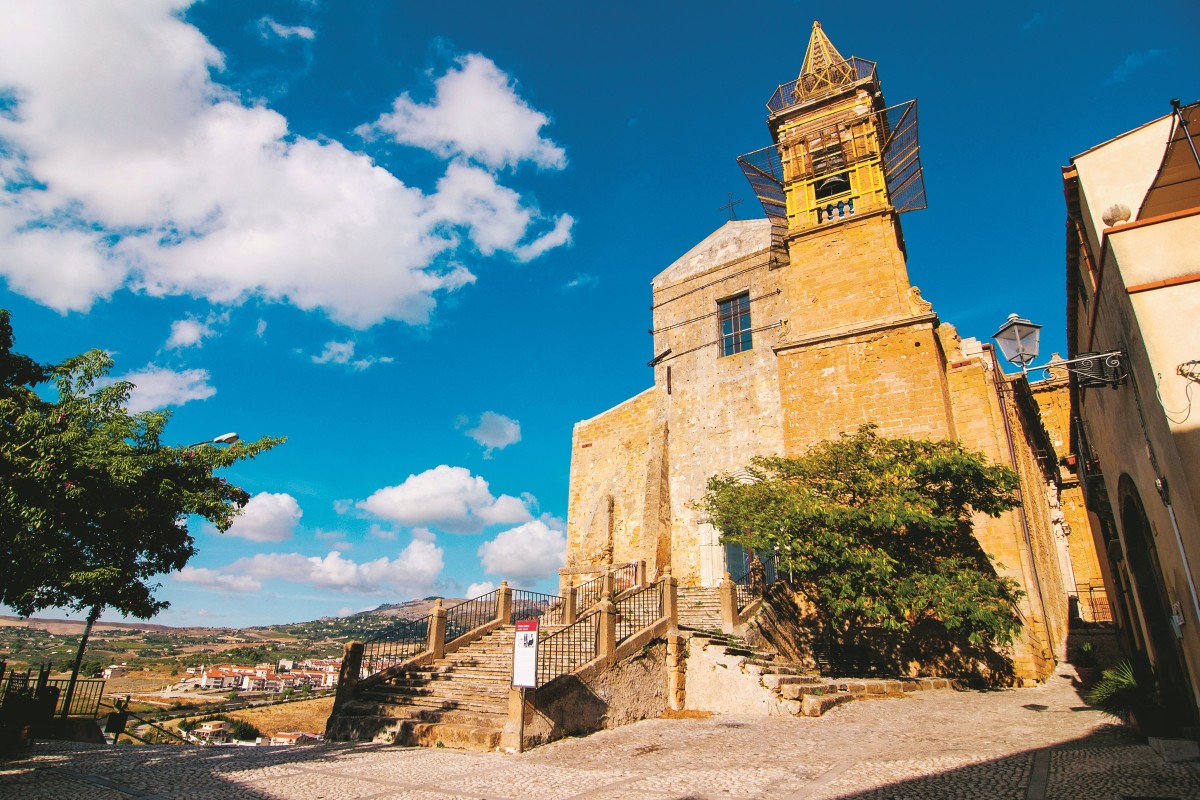 The Italian town of Sambuca in Sicily, Italy, has turned out to be a favourite of Chinese property buyers, not least because abandoned houses here were once on sale for €1. Photo: Alamy
The last thing Sambuca's deputy mayor Giuseppe Cacioppo expected when he ingeniously offered empty houses for just €1 (US$1.11) was to see a young Chinese businesswoman rush in, eager to snatch one up.
"She was the first to arrive in January, dressed in Armani and Chanel worth €10,000," recalls Cacioppo, who admits he was flabbergasted by the encounter.
As an attempt to revive this idyllic yet depopulating rural Sicilian town, the cut-price sale was wildly successful.
Sambuca di Sicilia is located in an untouched part of rural Sicily, even though the ancient village is only an hour from the capital Palermo. With a population of roughly 6,000 people, it is a picturesque hamlet of attractively aged buildings and palm trees. And it is proving a magnet for Asian buyers.
"The lady hopped on a plane as soon as she heard the news about the property fire sale and hired a limousine to take her here, accompanied by a Chinese male friend, but she did all the talking," Cacioppo says.
"She wanted to buy an abandoned old dwelling with an Arab-style courtyard. She really insisted the house had a terrace, patio or small garden where she could relax and take in the view. I gave her a personal tour of the town and showed her all available properties. She was struck by the beauty of Sambuca."
If Sicily can be exotic for many foreigners, especially Asians on their first trip to Italy, a chic Chinese visitor arriving in a sleepy rural Sicilian village can be just as surprising for the locals, particularly for the elders who sit all day long on benches under the scorching sun to stare at passers-by.
The intrepid Chinese visitor eventually bought an old dwelling tucked away in the town's historical centre, hidden in the picturesque maze of winding alleys and Arab-style dwellings with palms and orange trees, overlooking sheep-grazing fields and olive groves.
Sambuca – an ancient Arab name meaning the "City of Splendour" – has been attracting interest from dozens of buyers from China and Singapore who come looking for a property to buy in Italy, and Sambuca's name alone has a romantic connection. The famous liqueur Sambuca is flavoured with juice from the sambucus flower, related to elderberry, which grows in the region.
Many Sicilian families have fled such small rural outposts in search of a brighter future in Italy's cities, and wealthy visitors are taking their place.
"The Chinese fall in love with this small-scale microcosm as compared to the mass-scale universe they're used to," says Cacioppo.
"Here they can have a one-to-one relationship and interaction with their next-door neighbour or anyone they bump into. They forget their frenetic life back in China. No cars can enter inside the old Saracen districts in Sambuca, there's no smog, no noise, no skyscrapers, no crowds. Nobody is ever in a rush – totally the opposite of urban China. Sambuca is ideal for an unplugged and detox stay."
Post-war mass emigration and the decline of small-scale agriculture has almost emptied many rural villages in Italy. Roughly 20 villages scattered across the country have offered free houses, but Sambuca has had the greatest success and is getting richer by the day.
Sambuca is a mix of classical and Moorish architecture. Churches with round Arab-looking domes are juxtaposed with lavish Baroque palazzos (mansions) with glazed tile floors, twisted columns and allegorical statues.
Most Chinese have visited Italy's main destinations, but Sicily remains something totally new and exotic to them: wild, untouched, unknown
In the village's old Saracen district, alleys less than a metre wide separate rows of ancient stone houses. These Moorish-style dwellings, built with pink-reddish stones that shine at sunset, have tiny inner gardens with orange and mandarin trees, and terraces or courtyards enclosed by decorative fenced gates covered in bright red bougainvilleas plants. Many feature arcaded entrances, flowery majolica staircases and typical Sicilian tile roofs.
As opposed to other towns, where local authorities liaise between old and new buyers, the Sambuca authorities already own all the empty houses, which speeds up the paperwork. Most dwellings were abandoned by their owners after a terrible earthquake shook the region in 1968.
Unlike other abandoned towns in Italy, Sambuca did not end up selling the homes for €1. In just a few months after advertising the properties, the town hall was flooded with thousands of purchase requests.
Given there were only 16 buildings available for €1, local authorities were forced to auction them. Roughly €200,000 ended up in public coffers, with individual buildings selling for between €11,000 and €25,000. Bids were submitted inside sealed envelopes.
As a legal condition of purchase, the new owners paid a deposit of €5,000 and committed to refurbishing the properties within three years, agreeing to forfeit the deposit if they did not meet the deadline.
The first Chinese buyer was lucky: she made an offer of €10,000 for the dwelling she had set her heart on, but as another buyer offered exactly the same amount, the two bidders went into a draw and she won.
The scheme has rejuvenated Sambuca's economy and real estate market, with a total of €1.2 million flowing in so far as residents get smart and start selling their own family houses. Many of the locals speak English and the authorities assist in liaising between new buyers and Sicilian renovation workers.
Although Sicily is the birthplace of the mafia, new buyers need have no fear of the gangsters. There is no pressure on buyers to chose any specific local refurbishment firm, Cacioppo says. They can choose to import materials even from abroad, and employ non-Italian firms, as long as they abide to local construction and safety rules.
"New buyers can even turn their new homes into hotels, B&Bs, restaurants; do whatever they wish," he says.
A new Chinese restaurant will soon open, he adds. A popular cook and businessman from Shanghai has bought a two-storey building where he plans to bring to life a fusion cuisine with a "double kitchen" serving both Sicilian and Chinese recipes.
"Sicily's culinary traditions are a blend of various past civilisations that have conquered this wonderful land," says Salvatore Lo Giudice, owner of what's currently the only restaurant in town, called Pane e Radici (bread and roots). "We even have couscous among our iconic dishes so why not open up to experimental Chinese and Asian twists as well? Sambuca has become a cultural and gastronomic lab."
The Taiwanese television network SET visited Sambuca and broadcast a documentary on the village in July, interviewing the mayor and trying to shed light on its magnetic pull from a Chinese perspective.
Sambuca's symbol is a statue of a giant snail, situated in the main piazza, to remind people to take life slowly and enjoy the simple things – like savouring a nipple-shaped Minne pastry or a ricotta-filled Cannolo cake while basking in the sun on almost deserted streets.
Chinese people are fascinated by the authentic Sicilian lifestyle, culture and culinary traditions, explains Daniela Russo, a Sicily-based luxury travel and property expert working with Asian clients.
"Most Chinese have visited Italy's main destinations, but Sicily remains something totally new and exotic to them: wild, untouched, unknown," she says.
"Due to its glorious and millenary history, Sicily is a melting pot of different Mediterranean civilisations: we've had the Phoenicians, the ancient Greeks, the Romans, Normans and Arabs. Sicily embodies the real, deepest essence of Italy itself and Asians are fascinated by this authenticity."
The Chinese are also attracted by Sambuca's natural surroundings: the empty silent meadows of red flowers called sulla and the mountain peaks, great for trekking and bike tours. "You can lead a healthy lifestyle here," Cacioppo says.
Set in the so-called Valley of Bacchus, Sambuca lies in one of Sicily's most productive and elite winemaking areas, where the tipple has been made for generations. Premium winemakers produce local vintages such as white Grillo and red Nerello Mascalese that can be tasted only in this fertile patch of land.
"We've had many Americans and Chinese lately visiting our vineyards, fascinated by our winemaking techniques and history," says Antonino Guasto, head of Cantina Cellaro, a local wine producers' association. "This is where the renaissance of Sicilian wine started."