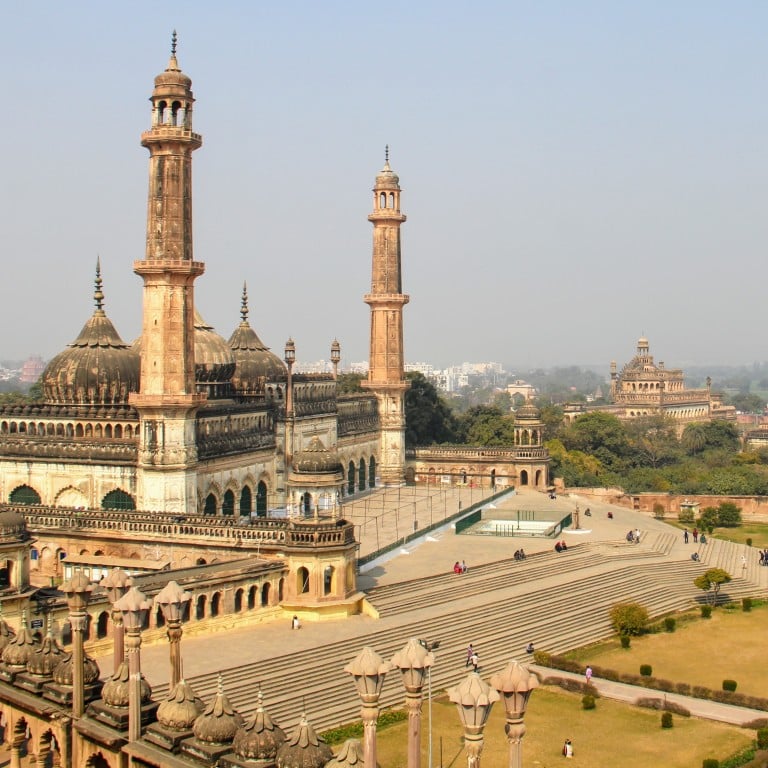 Lucknow: north Indian city's architecture, food and bazaars an enticing mix for tourists
The capital of India's Uttar Pradesh state, Lucknow offers a rich mix of architecture, craft and culinary heritage reflecting its colourful history
The city features Indo-European style buildings, bustling bazaars and delicious street food, as well as glitzy malls and five-star hotels
With tourists avoiding New Delhi because of the harmful air quality and smog, Lucknow, just over an hour's flight from the capital, is a great alternative, offering a rich mix of architecture, craft and culinary heritage.
The capital of the state of Uttar Pradesh, on the banks of the River Gomti, Lucknow has been ruled by the Mughals, the Nawabs of Awadh, and the British through the ages, and its history remains visible in its buildings, arts and cuisine.
When Asaf-ud-Daula, the fourth Nawab of Awadh (state rulers of the area now known as Uttar Pradesh), shifted the state capital from Faizabad to Lucknow in 1775, it led to a cultural renaissance. An exodus of architects and craftsmen landed there from
Delhi
, and many other poets, artists and learned men from all around made Lucknow their home. It is said that artisans from as far as the Uzbekistan capital Tashkent, and masons from Isfahan in Iran, were brought to Lucknow by the Persian Nawabs.
Nawabs such as Saadat Ali, who ruled from 1798 to 1814, encouraged the building of European structures, and from the 1800s a hybrid architecture emerged fusing elements of Indo-Muslim and European.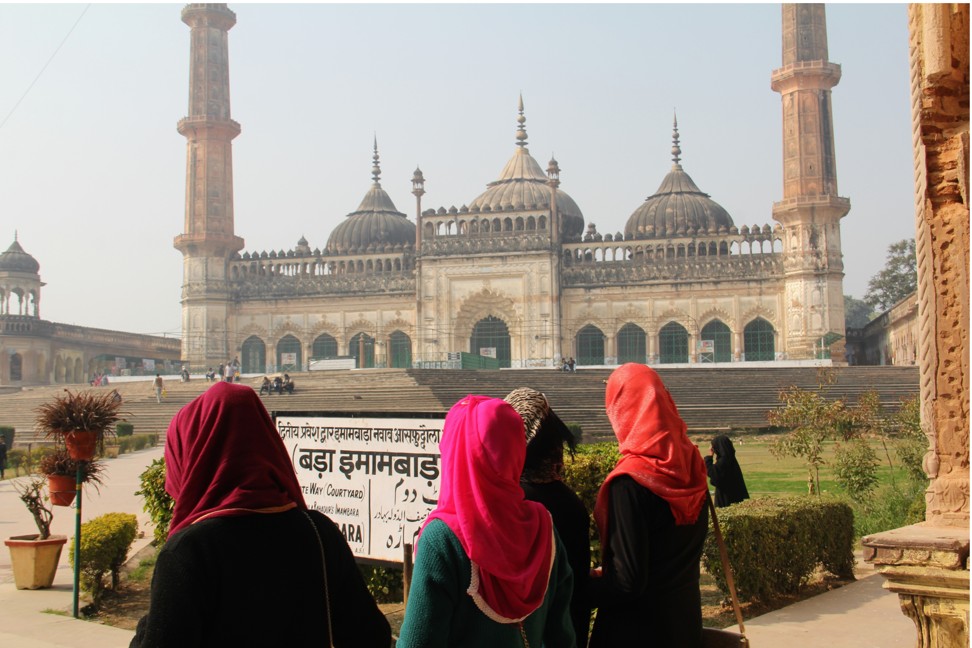 Lucknow's cuisine, also known as
Awadhi cuisine
, is known for its rich birianis, kebabs and breads.
"The Nawabs were great patrons of the culinary and other arts, particularly poetry, dance and music, and that continues even today," says Ravi, my guide from Tornos India, a company that conducts heritage walks in the city.
The first place we visit is the Bara Imambara, a historical monument inspired by Persian architecture with multiple domes, balconies and arched windows. In the 18th century, Asaf-ud-Daula ordered the construction of the imambara as a place of congregation, to create employment and relief in his famine-struck kingdom.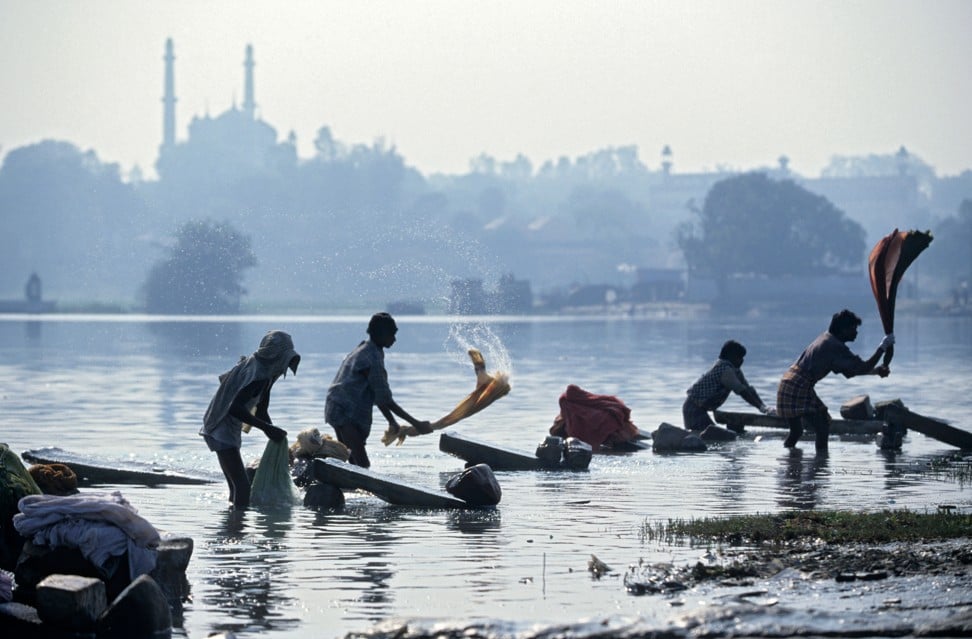 The main vaulted hall is pista green and contains the tomb of Asaf-ud-Daula. It is the only building of such magnitude to have been built without the support of either beams or pillars, explains Ravi. On the upper level, a labyrinthine web of corridors with 489 identical doorways form a multi-levelled maze called the Bhool Bhulaiyaa.
Not far away is the Chota Imambara, also called the Palace of Lights, built in 1843 as a congregation hall for Shia Muslims. It has a bronze dome, turrets and minarets, and stunning interiors with contents including gilt-edged mirrors, exquisite glass chandeliers from Belgium, and lamps from Japan and China.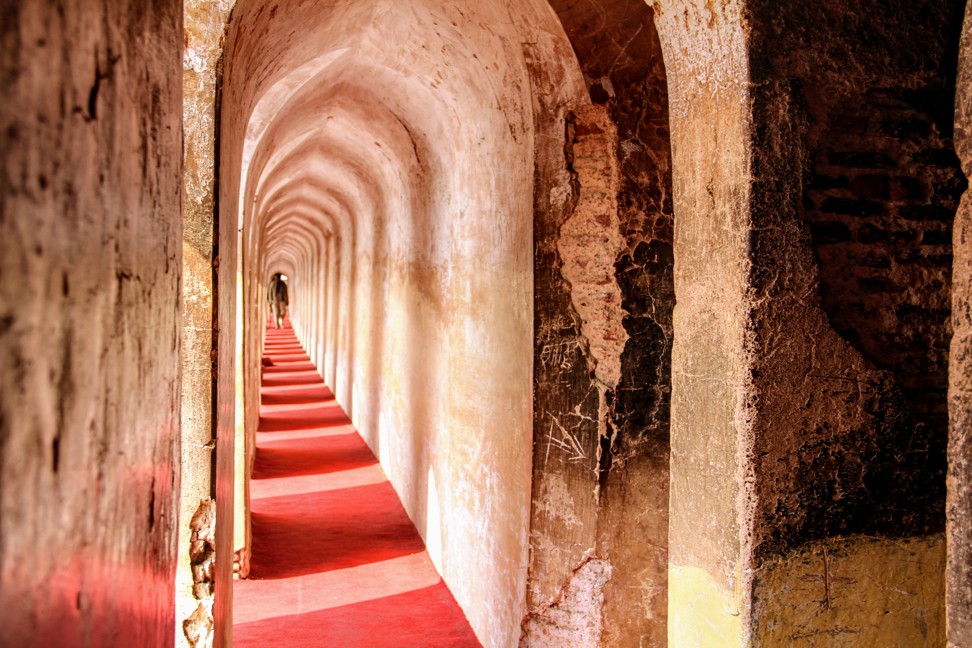 Lucknow's congested Old City is lined with decrepit old heritage houses (havelis) featuring stuccowork and intricate woodwork, where once the air resounded with the sounds of courtesans dancing. In the Old City lies an area called Chowk, home to one of the oldest markets of north India.
We walk through this tightly packed, open-air bazaar, whose narrow alleyways are lined with street food vendors. We taste famed tunday kebabs, said to include as many as 160 spices, Nimish (frothy milk flavoured with saffron, nuts and left overnight) and saffron-infused yeast bread.
I watch artisans beat silver into paper-thin silver foil for sweetmeats, and make wooden blocks designed for chikankari, a distinctive type of local embroidery on fine muslin garments.
Shops sell silver jewellery, prayer caps, perfumes made from flowers and herbs, and even colourful kites. It is said that the tradition of kite flying was started by the Nawabs to bolster Hindu-Muslim unity.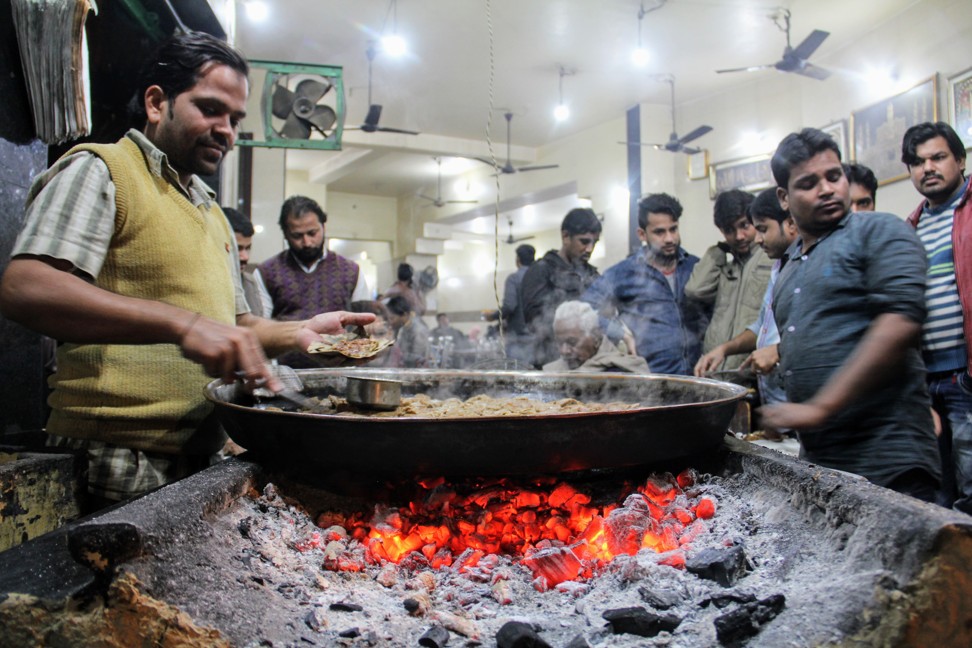 To get a different perspective of the city and its Indo-European style buildings, we head to the sprawling La Martiniere College, a palatial residence that was designed as a country home and eventually served as a boarding school.
The building with its flying buttresses, turrets, Gothic gargoyles and Corinthian columns has Moorish, Gothic and
Mughal design
elements, with detailed stucco on the ceilings.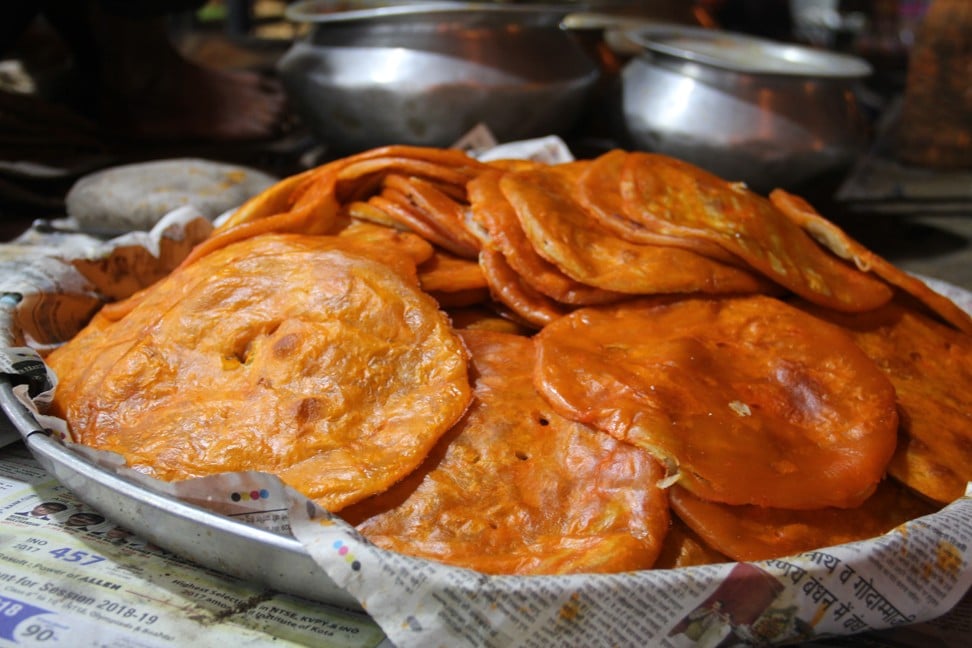 The winds of change are sweeping over this city of culture and grace. The modern Gomti Nagar area, with its glitzy malls and five-star hotels, was once a swamp. Alongside the hurly-burly of the traffic I see dedicated cycle tracks like those found in the Netherlands.
Local entrepreneur Madhavi Kukreja organises the annual five-day Sanatkada Festival, which falls at the end of January. With music, dance, storytelling, theatre, Awadhi food, textiles, qawwali music, chikan embroidery and other crafts on display, it's a great attempt to revive and energise the old traditions and arts of the city.
"Though I am a Punjabi, I have lived here for more than 15 years and know that Lucknow is a gold mine of art, craft, food and music, which is what I am trying to promote through my festival," says Kukreja, who also runs a craft shop and is an activist for women's rights.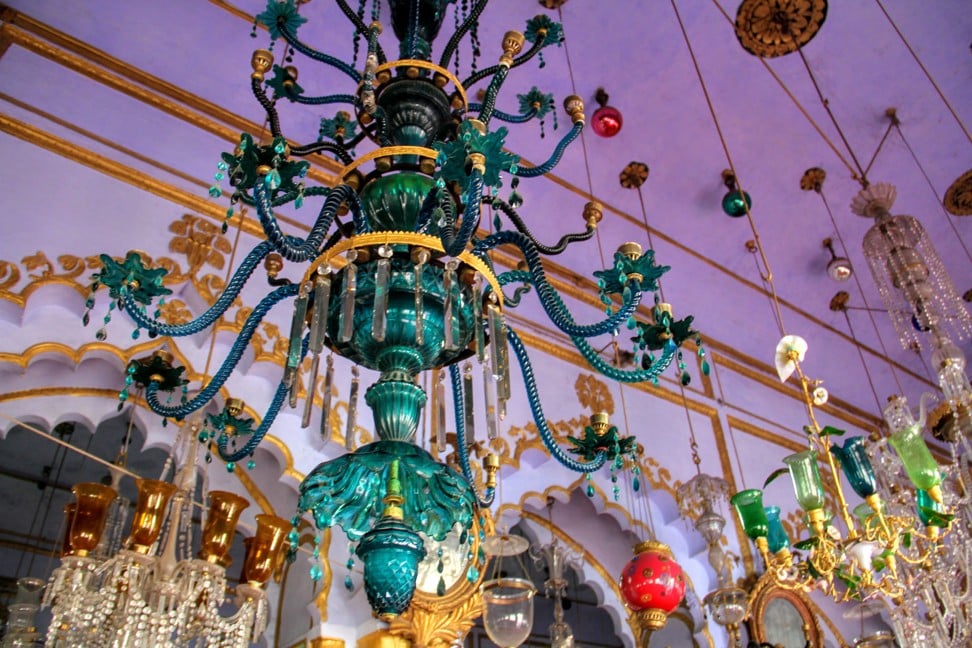 Nawab Mir Jafar Abdullah, who says he is a descendant of the ruling Nawabs, tells me how the city has always been a model for tolerance and secularism called Ganga-JamunI Tehzeeb, and is where Hindu and Muslims have long lived harmoniously, celebrating each other's festivals.
"Even the greeting in our city is secular – 'Adaab', which is used by Muslims and Hindus alike," he says. "Thankfully, some things will never change in this city."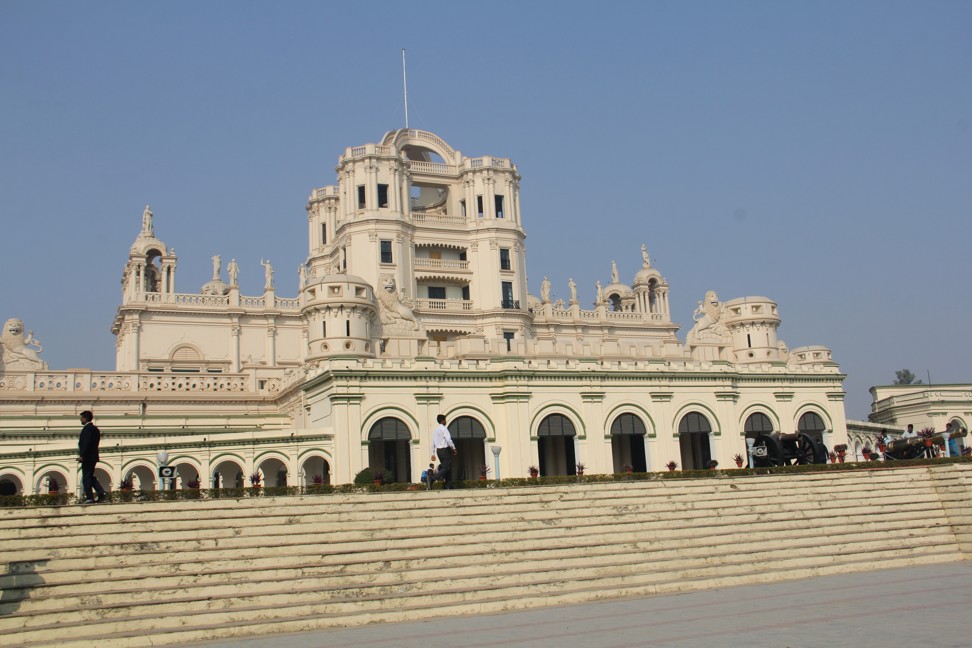 Getting there: Lucknow is just over an hour's flight from New Delhi, and is served by direct flights from Bangkok, Mumbai and other regional airports in India.
Staying there
:
Lebua Lucknow
is a luxury boutique heritage property in an Art Deco bungalow, located in a quiet neighbourhood with a restaurant serving traditional Awadhi food.