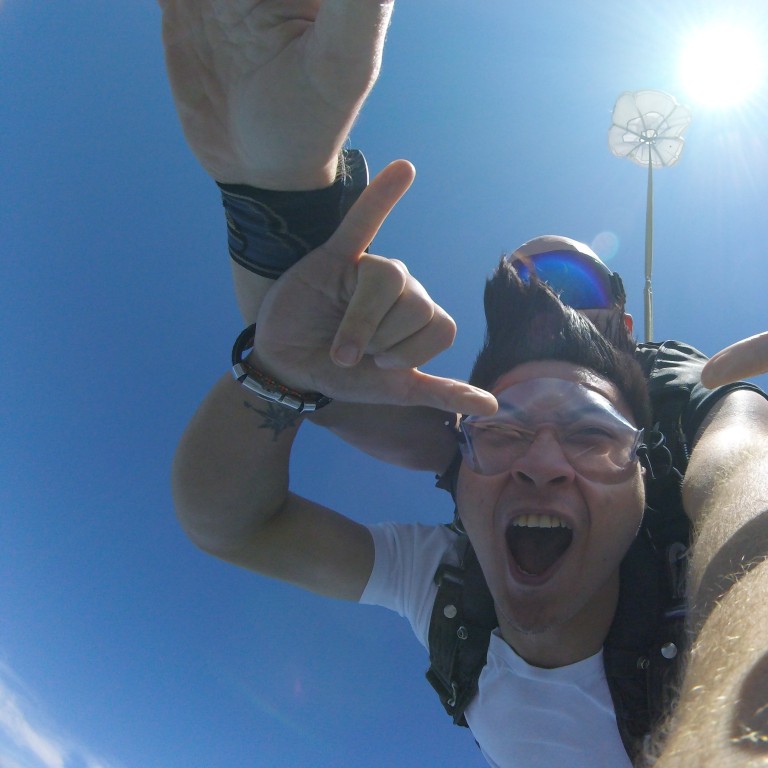 Skydiving, paragliding, abseiling – Chinese adventure tourists doing extreme sports in ever greater numbers
Thrill-seeking Chinese travellers head to countries such as New Zealand and the United States, and off the beaten track, for a taste of adventure
Places such as Alaska, the Balkans, Africa and Nepal have seen a surge in Chinese visitors looking to get out of their comfort zones and find authenticity
The Chinese adventure seeker summoned up his courage before he jumped out of the plane, soaring high above the remote landscape.
"I started to free-fall … the wind felt like ice skates being beaten on my face," he recalls. "My ears were snap frozen. After about a minute, the parachute opens and the temperature rises, and finally you get to enjoy the heavenly scenery. You then start to glide through the air with the parachute, very smoothly."
Skydiving earlier this year was a source of wonder for Wang Xiao, a
Generation-Z
adventurer from Shanghai, and one of many thousands of young Chinese travellers who want more than relaxation, culture or education from their travels. Describing his tandem skydive in New Zealand on Mafengwo, a social media site devoted to travel, Wang says each jump coach was equipped with an altimeter on his wrist.
"When the plane reached 9,000 feet (2,740 metres), the hatch slammed open and wind gusted in. At this point, my heartbeat was a little faster.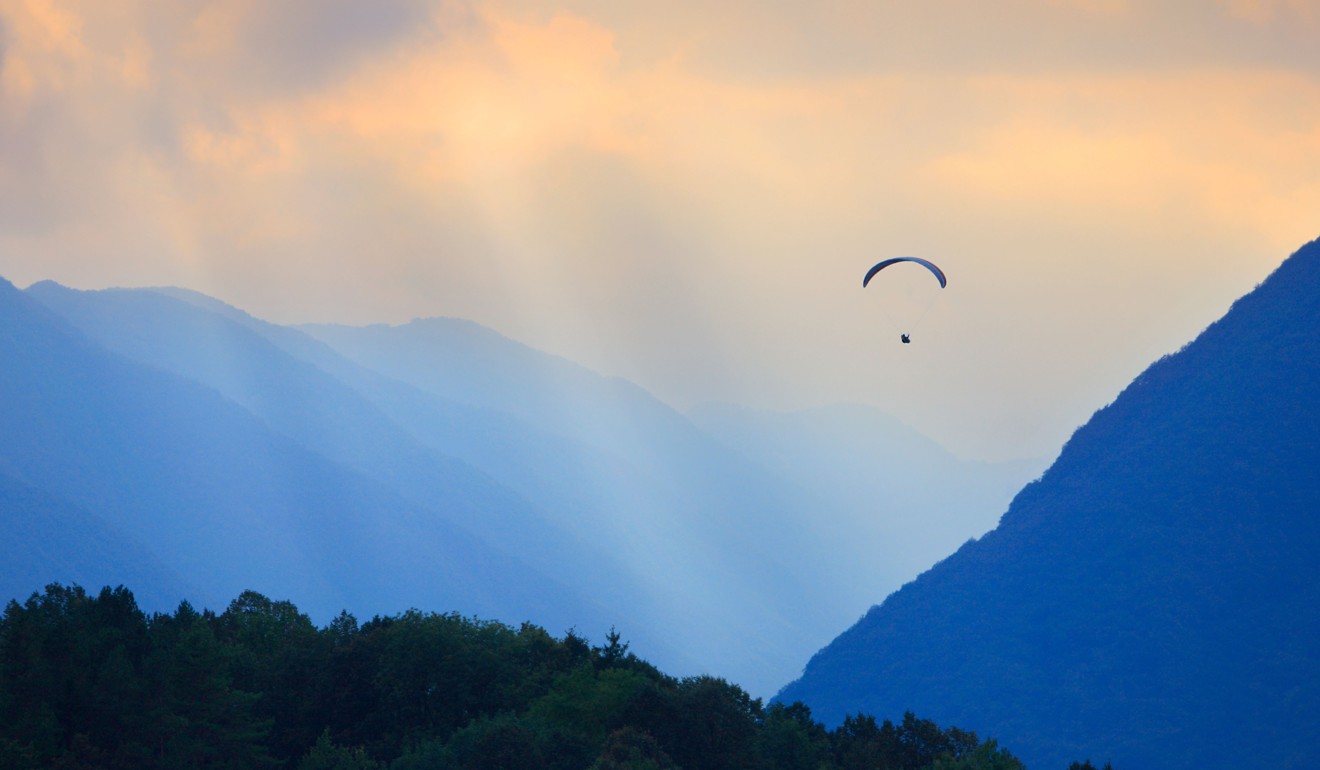 "I turned around and asked my coach how many times he had parachuted, and whether he had ever found himself in a dangerous situation. He told me he had jumped more than 1,000 times, all around the world, and he feels crazy every time."
Wang was ready for the leap, he says, but one of his young fellow Chinese travellers was screeching with fear and trying to hide behind other divers before being eventually encouraged by the instructor to make the jump.
"I moved to the hatch. When my legs were dangling out, the wind felt so strong it could almost blow my legs away. The coach gave me a gesture, 'three, two, one', and I too dropped from the plane." Wang says the skydive, with a New Zealand firm called NZone, was extraordinary.
Based in
Queenstown
, NZone Skydive offers tandem skydives from up to 5,000 metres. As they descend with their jump-masters, participants can enjoy spectacular views of the Remarkables mountain range, Lake Wakatipu and the rolling hills that surround the stretch of clear water. In winter, the hills might be covered in snow.
When the tourists have finished that leap into the unknown, a video is ready and waiting for them: the entire jump is filmed by the NZone jumpmaster's wrist-mounted GoPro cameras.
The hunger for extreme international adventure among young Chinese tourists has soared in the past couple of years, says Vivienne Song from the Beijing office of the China Travel Outbound marketing agency. This has led to a 50 per cent to 75 per cent increase in the demand for such holidays, she adds, as well as a fast-expanding market for polar adventures and road trips.
"With
China due to host the Winter Olympics in 2022
, and President Xi Jinping's desire to convert 300 million Chinese people to winter sports, the push for adventure tourism among Chinese travellers has never been more dramatic," Song says. Her claims are echoed in a recent study by the independent Germany-based China Outbound Tourism Research Institute.
"As Chinese travellers become more experienced, there's a growing desire to get off the beaten track and try more adventurous activities, from Arctic cruises to African safaris," the institute's study concludes.
It reports that the three international destinations seeing the fastest growth in Chinese tourists in the third quarter of 2018 were Serbia (where growth was more than 100 per cent), Bosnia and Herzegovina, and Nepal.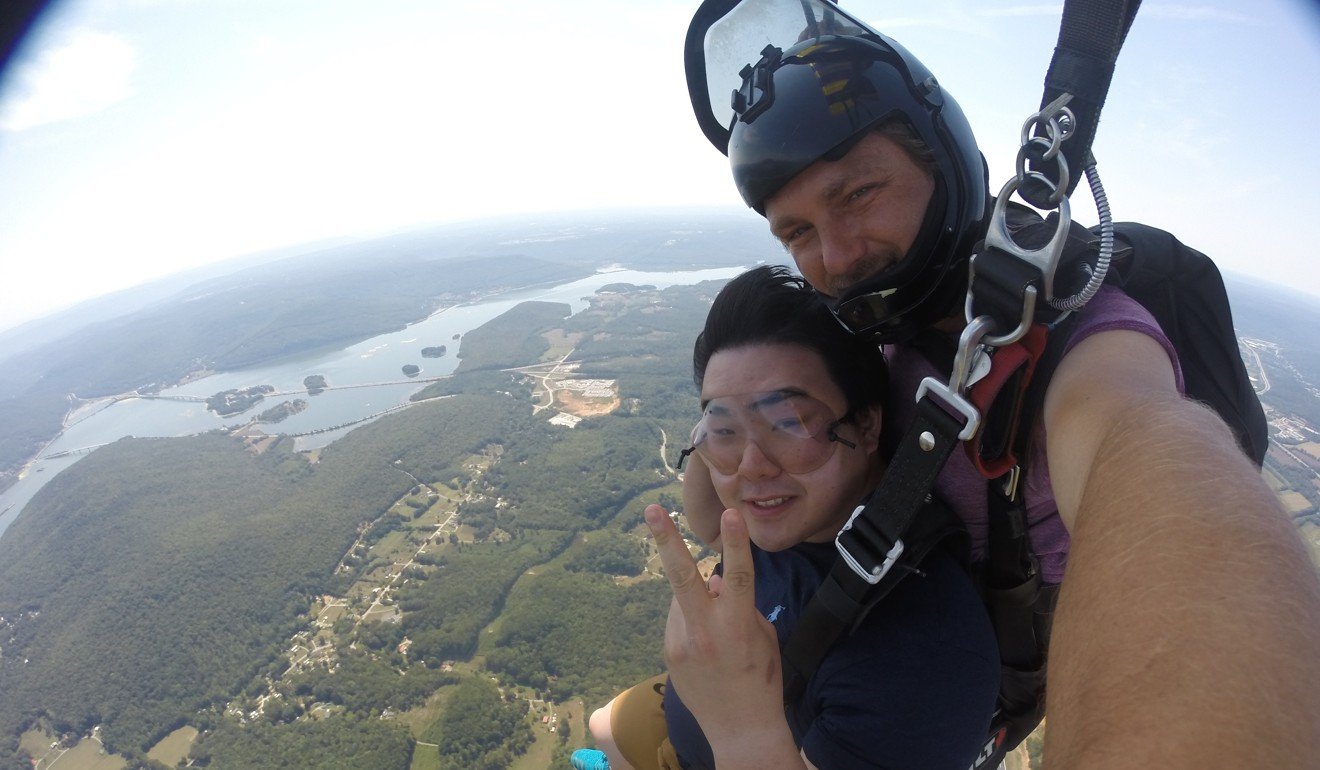 Experts say that Chinese frequent independent travellers, or FITs, are keen to
get out of their comfort zones
and seek challenges, authenticity and thrills. Hot-air ballooning, white-water rafting, abseiling, skydiving and paragliding rank high among the activities that answer the call.
"We are seeing a marked uptick in that market," says Justin Silva, owner of the Chattanooga Skydiving Company in the US state of Tennessee. Silva expects to see an increasing number of Chinese thrill-seekers and road-trippers signing up with his family's company, and not just for a one-off dive.
"It is cheaper for them to come to the US to enjoy a tandem jump, but also to learn to skydive," he says. "With our vigorous training programme we can have them soloing, with a licence, in a matter of days."
Not so long ago, the penchant for high-altitude skydiving was almost non-existent among Chinese holidaymakers. Now, more and more are up for the personal challenge, the buzz, the stupendous views, and the chance to film the whole adventure.
The thirst for these activities is seeing a new generation of uninhibited go-getters flock to outdoor meccas such as New Zealand, where the phenomenon has sparked an adventure tourism boom in recent years.
Chinese travellers now make up as much as 70 per cent of the clientele for many of the country's adventure travel operators, who are doing acrobatic acts to meet the demands of the avalanche of Chinese tourists.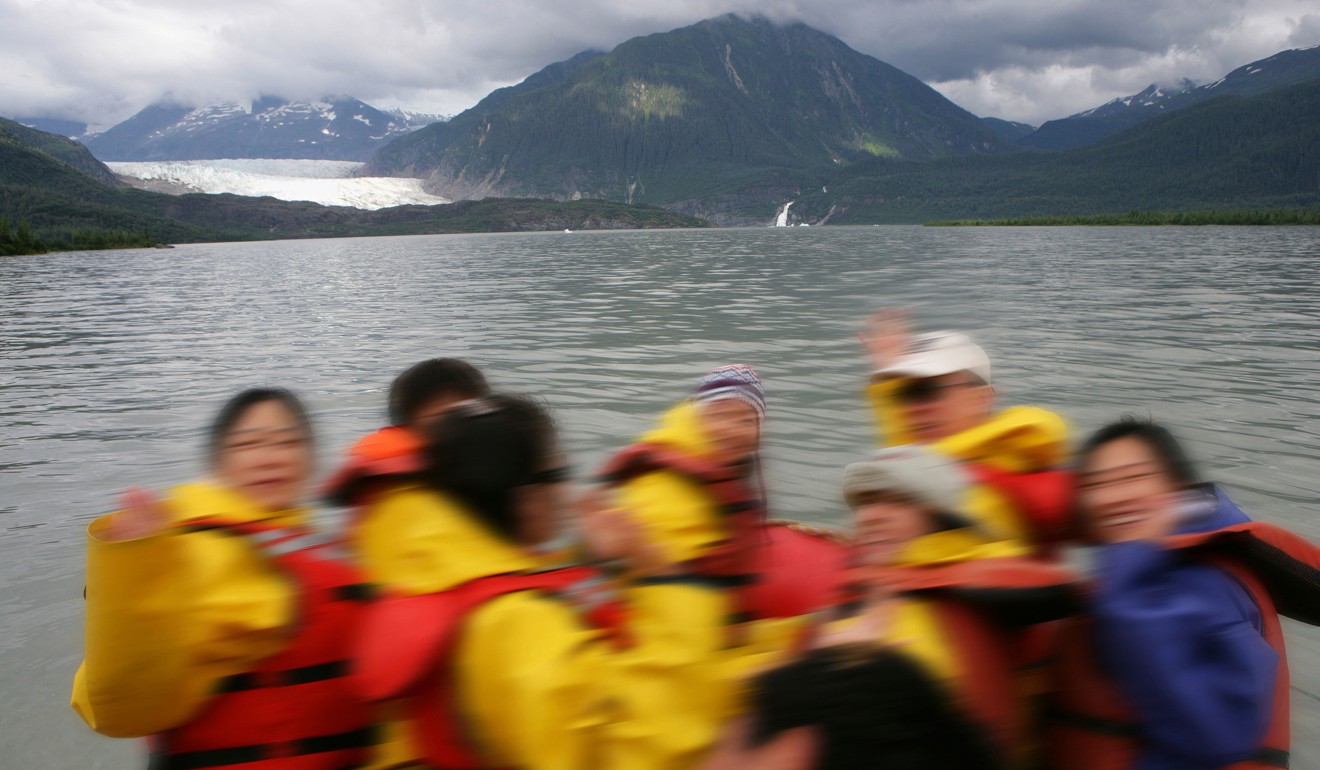 Tandem flights offered by Wanaka Paragliding take off from Treble Cone Mountain in New Zealand's scenic South Island, and promise either "a relaxing scenic flight" or an "adrenaline-pumping aerobatic experience".
Like paragliding, skydiving has been enthusiastically adopted by Chinese thrill-seekers. "Skydiving is for fools only," joked one Chinese reviewer on TripAdvisor, of his adventure with Skydive Auckland last year.
"You don't even have the chance to rethink the dive, or be afraid. The instructor quickly takes care to chase away the fear … But skydiving is really cool, I jumped 13,000 feet and got to see a lot of scenery. The whole process is very interesting."
Another Chinese traveller, who jumped with the letters "YOLO" – You Only Live Once – written on her arm, also described her adventure on the travel website. "You're falling down as a rock with the speed of 200 kilometres per hour, the best adrenaline rush I had in my life so far."
The company behind Nzone (which also operates Skydive Wanaka and Skydive Southern Alps) has this year recruited "one of the most China-ready teams across our industry", says business development manager Derek Melnick. "From the front-line staff that first welcome visitors, through to operational team members.
"We're also sending some of our English-speaking staff on intensive Mandarin-language training courses, in order to build a truly capable China-friendly team across our organisation."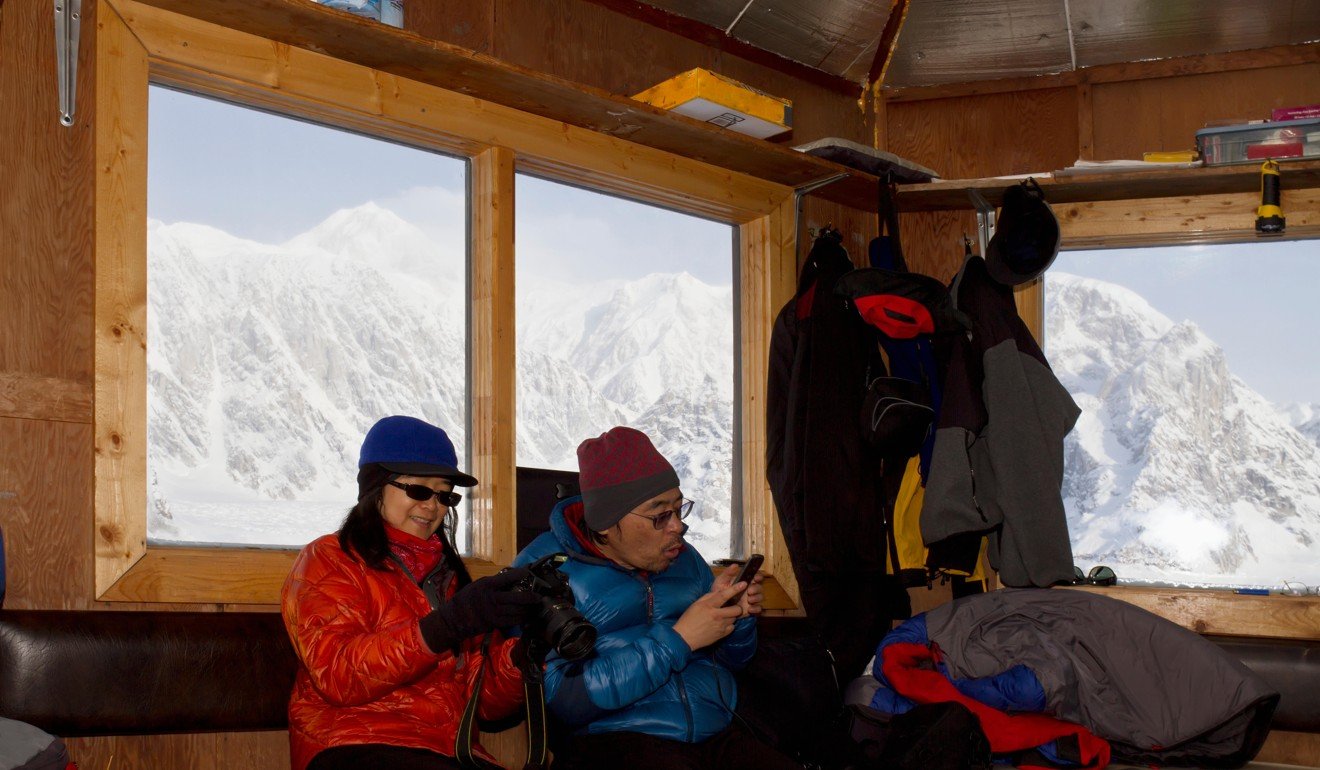 "This is one thing in life one must try," another Chinese TripAdvisor member wrote last November, after a 15,000-foot accompanied dive at the immensely popular NZone Skydive in Queenstown.
"The sensation is great. I felt like I was going to die when I jumped. Some people dropped out because of the fear. I almost ended up vomiting. Twenty minutes after landing, my wife threw up."
Some skydiving companies are reportedly introducing age limits, as intrepid Chinese families seek to take children as young as 10 with them on tandem jumps.
Older Chinese tourists are also expanding their adventure travel horizons at the softer end of the market. Chinese tourist numbers in Alaska, for example, are now estimated at around 10,000 annually – up from 2,000 in 2011.
More than 70 per cent of Chinese visitors to New Zealand are keen on hiking and the outdoors, says the nation's tourism body, as freethinking frequent independent travellers revolutionise the market and seek "fresh, unique experiences".
"It seems that people from the motherland are more and more likely to get their happiness and kicks from extreme sports," says Yao Zhu from mainland China, in a testimonial provided by NZone. "So skydiving has become one of the major pastimes … there must be at least one jump in life. It's quite extravagant to be in the air."