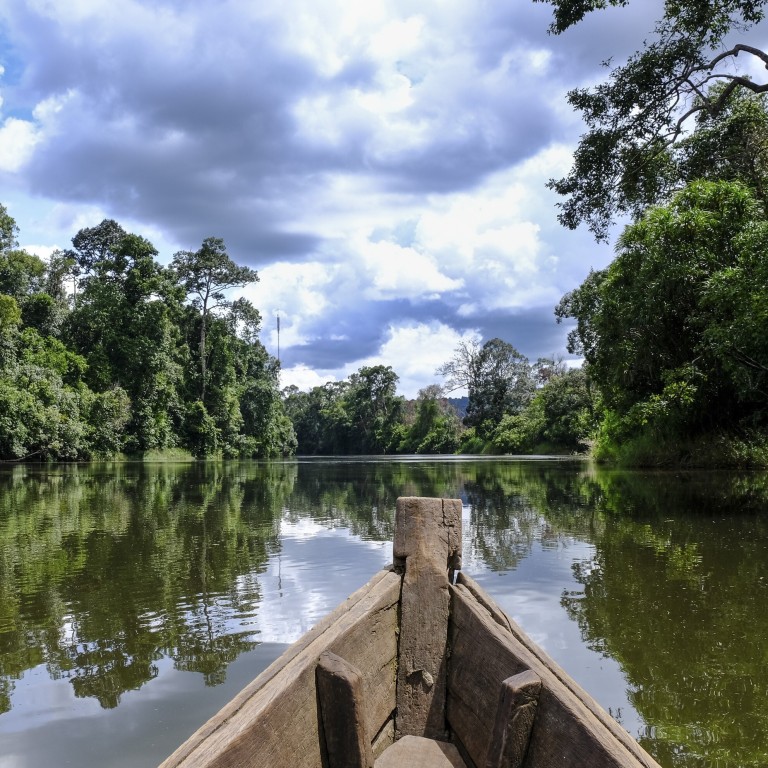 How eco-tourism saved this stunning Cambodian valley and is key to attracting visitors back after Covid-19
One of the leading eco-tourism locations in Cambodia, the Areng Valley is home to animals hunted to near extinction elsewhere in the country
Domestic tourists are starting to return, bringing much-needed income to locals who could start exploiting the forests again if desperate
"Mind your head, you are too tall!" warns Rin Rith with a big grin as we dodge another low-hanging branch, the motorbike he is driving skidding along a forest path made muddy by a rain shower. We are hurrying to the base of Mrech Kongkep Mountain, to set up camp. In the fading light, flashes of orange break the dense green of Cambodia's Areng Valley forest.
Cambodian monks, like monks in Thailand, have sought to save what remains of their forests by tying religious observance to protection and have wrapped orange robes around large tree trunks. The trees that remain in this area of Koh Kong province – a five- to seven-hour drive west from the capital, Phnom Penh – point to some success, but with Cambodia having lost an estimated 1.6 million hectares of forest since 2001, the scale of the problem is stark.
One way to limit the
overexploitation of Cambodia's forest resources
, be it flora or fauna, is through effective eco-tourism, where a monetary value is attached to preserving nature that is higher than that which comes from exploiting it.
Rith used to spend weeks at a time in the vast Cardamom forest, which covers a swathe of southwest Cambodia and of which the Areng Valley is part, looking for animals and plants to sell. Since 2016, he has guided tourists instead, and taken to subsistence farming in the downtime.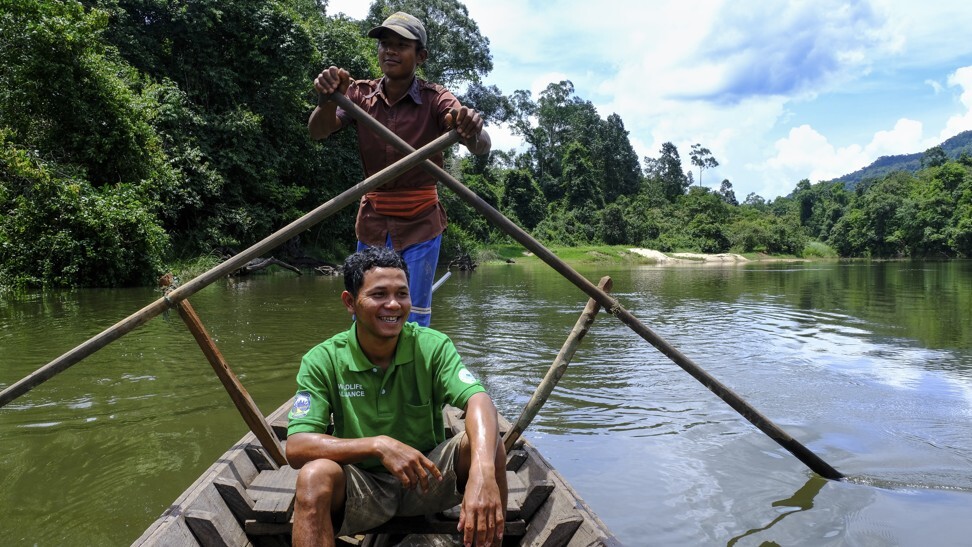 He has been doing a lot more farming than he would have liked following the shutting of Cambodia's borders in March against Covid-19, and because of the economic impact the virus has had across the country. The borders are still shut to much incoming travel but as local fears of the virus have subsided – Cambodia has recorded less than 150 cases and no deaths – people are venturing out to explore their own country.
"Maybe we are safe from Covid here, we are so far from the cities," says a hopeful Rith as we climb the steep embankment that forms the northern rim of the valley. "For the past few weeks, Cambodian visitors have started to come back. I am happy, as no tourists means no money."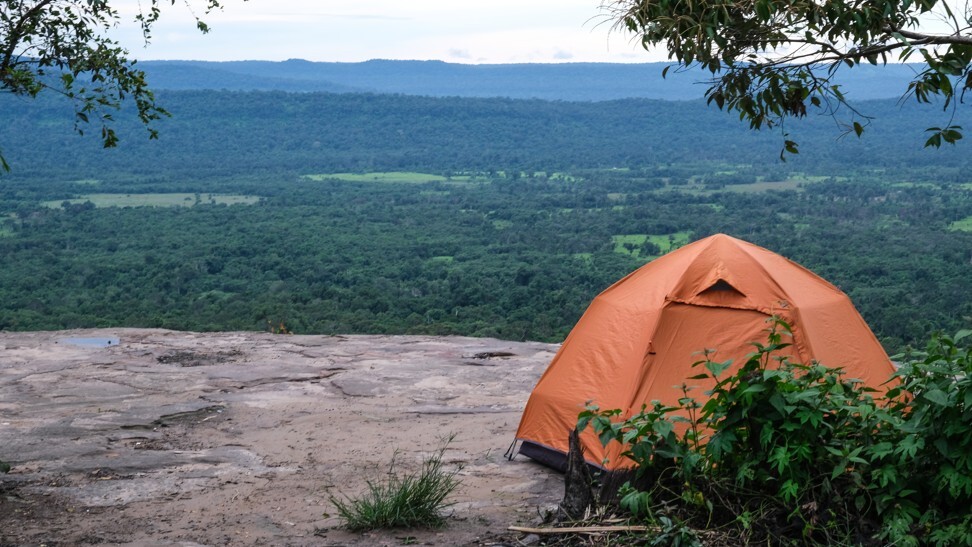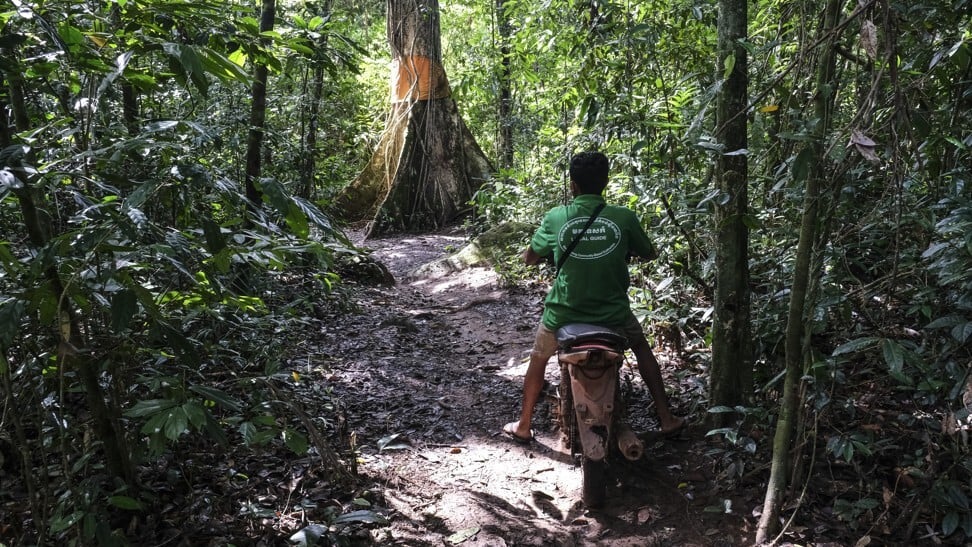 We emerge from the humid forest to find exposed rock and a welcome breeze. The cliff offers panoramic views of the Areng Valley and has become an iconic travel site for Cambodians intrepid enough to make the journey. Yet the view would have been very different had plans for a hydroelectric dam not been opposed by NGOs and local residents.
"All of this would have been water, so I am glad I didn't have to move [away]," says Rith, looking over the valley as he lists the animals that call the area home. Sun bears,
elephants
, crocodiles, and many fish and birds that have been hunted to near extinction elsewhere in Cambodia can all be seen here. The call of the gibbon is familiar to those who hike and camp in the valley.
In 2014, Areng-based NGO Mother Nature Cambodia started a campaign against the dam that mobilised many of the younger residents in the area to resist construction and learn about environmental protection. Roadblocks, public demonstrations and a barrage of international coverage helped kill the project but, for his efforts, Mother Nature co-founder Alex Gonzalez-Davidson, a Spaniard, was expelled from the country.
"Alex is my idol," Rith says. "Not everyone was happy with him, but the dam was not built and the nature here has been protected for Cambodia."
Rather than flood the valley, the government instead spent money on infrastructure development. When the dam was proposed, the only access from the nearest town was by boat or gruelling motorbike ride. A road has since been constructed, grid electricity has arrived and three schools are being built.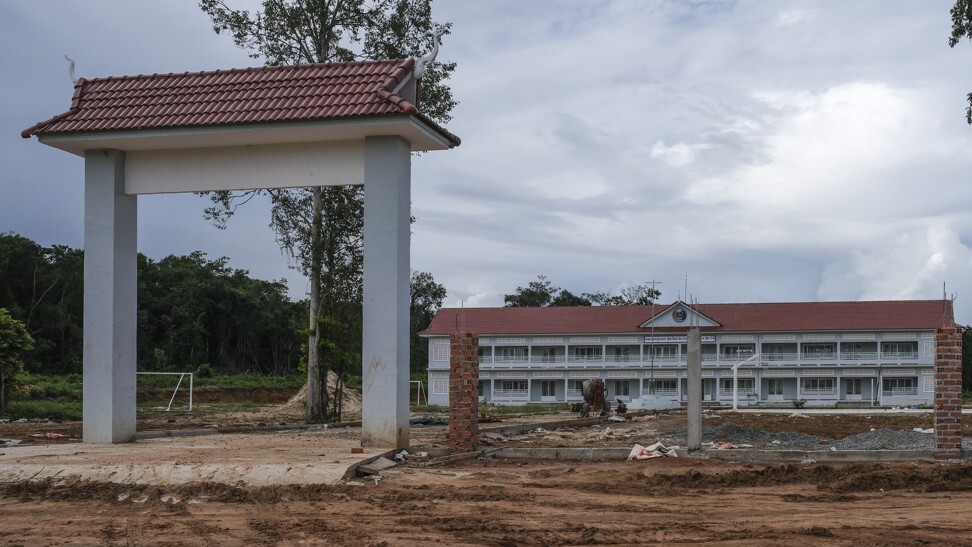 There is optimism in the 1,000-strong local community following exposure to environmentalism and eco-tourism, explains Ly Tith, director of the Community-Based Ecotourism Centre (CBET), which was established in the Areng Valley in 2016 and is supported by wildlife conservation and protection NGO Wildlife Alliance.
"There is an understanding about nature as something to be enjoyed and protected, not just utilised for short-term needs," he says.
But with the road has come a desire for faster motorcycles, while the newly installed Metfone cell tower has brought 4G data to the valley and with it a demand for smartphones. However, both help attract visitors and "if there are no more tourists, [locals] will quickly change their minds and go back to [exploiting] the forest," Tith warns.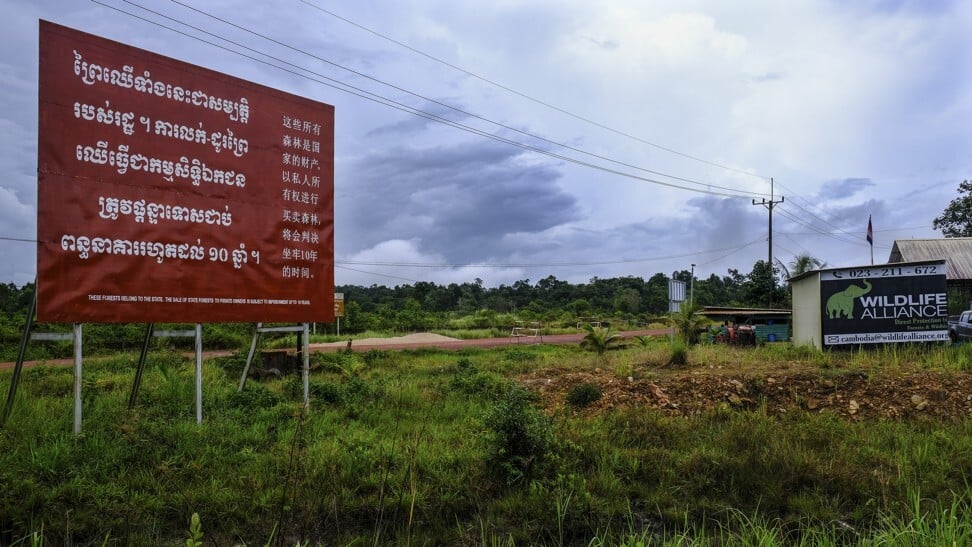 Tith isn't sure whether the rising number of domestic visitors can be attributed mostly to restrictions limiting overseas travel or to a growing desire among Cambodians to explore their own country. Either way, he sees it as a positive, and a much needed source of income.
Some Cambodian visitors still ask for wild meat, which endangers protection efforts and gives the guides some explaining to do. Foreign visitors, on the other hand, tend to demand higher quality equipment and more services, on which they spend more money.
"They stay for longer and try more activities," Tith says. "In their actions and habits, they also share knowledge about the environment and recycling, for example. It would be great if we could get a 50-50 mix of local and international visitors."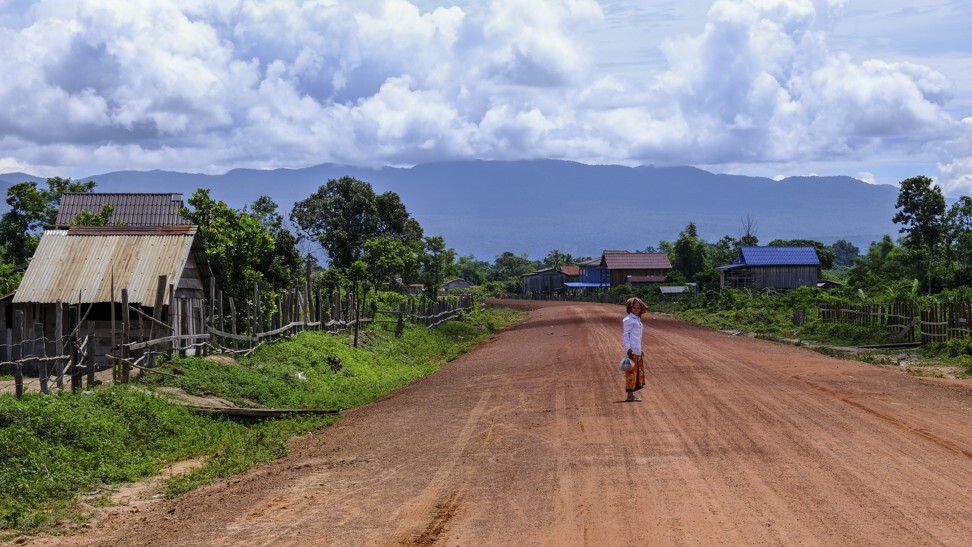 Cambodian forests are often eerily quiet, the result of rampant poaching, but in Areng I am treated to an operatic performance of bird calls, gibbon chatter, insect and frog singing, even the whoosh of hornbills flying overhead.
Troops of macaque monkeys play in the trees and eagles soar overhead as we return by boat to the CBET homestay after a night spent camping next to the Chhay Tapang Waterfall. It's difficult to spot anything man-made other than simple wooden vessels and a sign urging respect for the habitat of the rare crocodiles.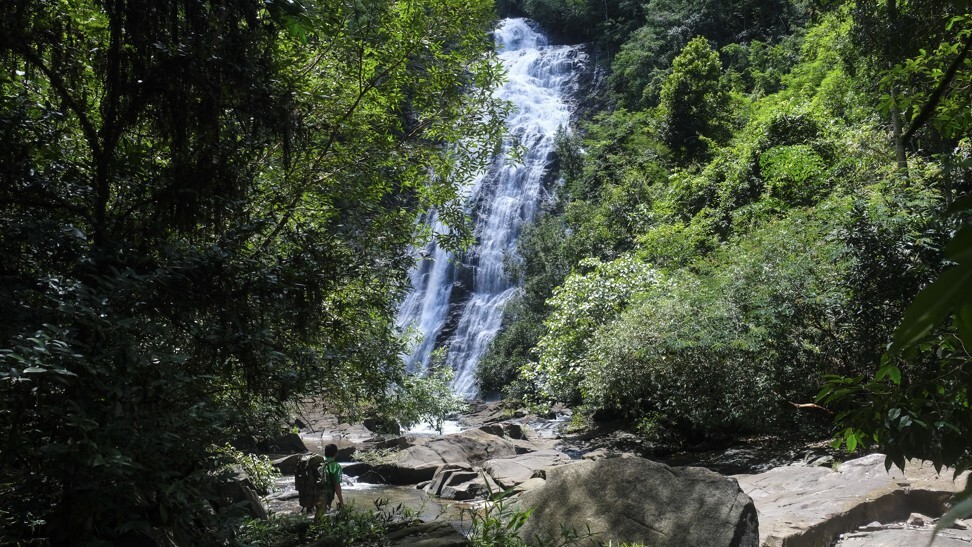 My arrival back to civilisation (of sorts) involves a bucket shower to wash off the mud of the past few days' adventures and a return to wearing a face mask and the realities of living and travelling during the Covid-19 era.
Having won against the dam builders, Areng now faces the issues Covid-19 brings. It remains to be seen whether eco-tourism has the leverage necessary to ensure the long-term preservation of the valley's natural beauty. For now, however, the young Cambodians interested in weekend explorations are providing cash flow and employment.
Once the country's borders are reopened to tourists, Rith and his fellow guides are prepared to show off the biodiversity that still exists in the Areng Valley to a wider audience.
This article appeared in the South China Morning Post print edition as: rescued valley's fate depends on tourism rebound