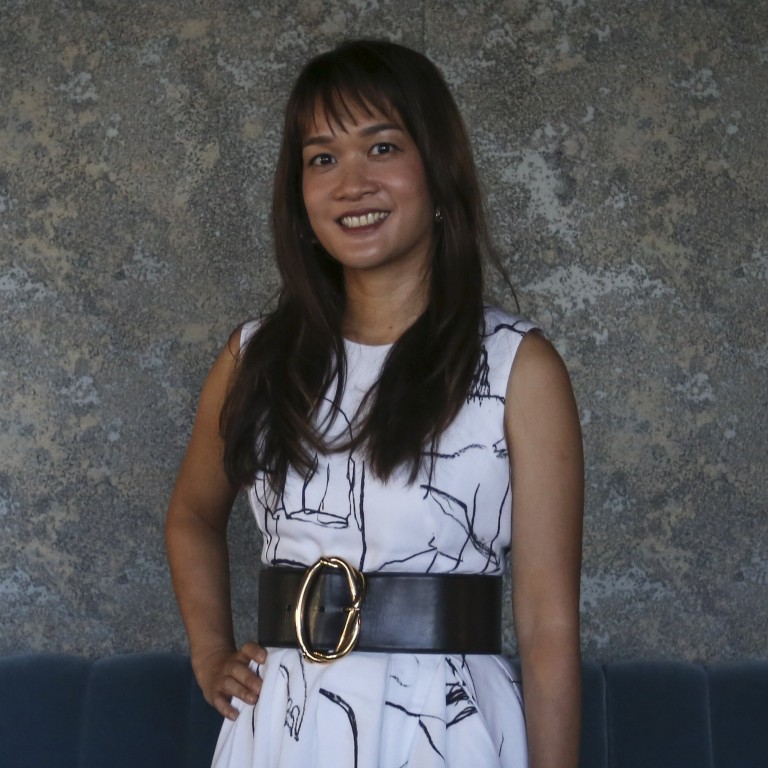 Sonia Cheng, CEO of the Rosewood Hotel Group, says she saw the opportunity to create something that Hong Kong doesn't have with the members' club Carlyle & Co. Photo: Jonathan Wong
Rosewood CEO Sonia Cheng on her private members' club and why people are yearning to get back to normal life
Carlyle & Co is 'something that Hong Kong doesn't have', says Sonia Cheng, granddaughter of billionaire New World Development founder Cheng Yu-tung
The timing might not seem ideal – both with its intimate environment and nostalgic American vision – but she says people are looking to reconnect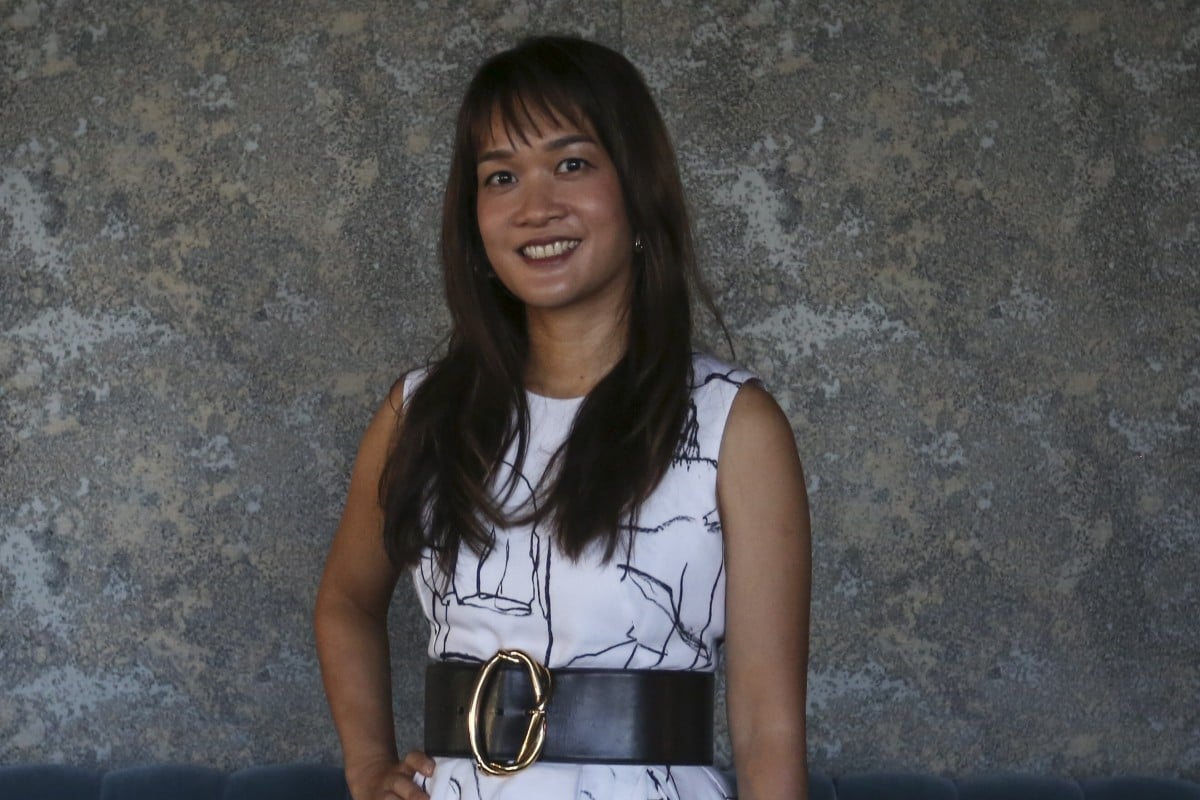 Sonia Cheng, CEO of the Rosewood Hotel Group, says she saw the opportunity to create something that Hong Kong doesn't have with the members' club Carlyle & Co. Photo: Jonathan Wong
The first time Sonia Cheng Chi-man stayed at The Carlyle hotel on New York's Upper East Side was when she was thinking of buying it around a decade ago. She was doing her due diligence and was intrigued by its history: John F Kennedy, Marilyn Monroe, Hollywood stars and various royals had all graced its rooms. She also loved its elegant dynamic. "There was just a sense of magic," she says. "It's very much a New York institution. You sense the energy, the mystique."
At the time she was part of New World Hospitality – an offshoot of Hong Kong property giant New World Development, established in 1970 by her grandfather Cheng Yu-tung – which was in talks about acquiring Rosewood Hotels & Resorts. The Carlyle, built in 1930 and owned by Rosewood since 2001, was part of the deal.
In July 2011, New World Hospitality paid US$229.5 million for the company and, two years later, changed its name to Rosewood Hotel Group. Cheng, 39, is its CEO.
Last year, she opened the group's flagship, the Rosewood Hong Kong, on a part of the Tsim Sha Tsui waterfront in Kowloon that New World Development now terms a "district" and has named, in an unexpected old-world homage, Victoria Dockside.
On a recent afternoon on the 55th floor
"I saw the opportunity to create something that Hong Kong doesn't have," Cheng says.
The timing, admittedly, could certainly be better; many floors below, the
"I think the opportunity is to build a community that is not defined by profession, not defined by age, industry or gender," Cheng says. "It's much more about the personalities of the people, their stories, their characters, carefully curated as a community."
According to the press release, these individuals will be "hand-picked", although Cheng, who manages to season earnest corporate-speak with considerable charm, gives an appalled laugh when asked if it's her fingers dabbling in the selection pie. She's leaving that task to a membership committee, which has already been emailing discreet invitations to apply.
If accepted, such "Founder Members" will pay HK$40,000 (US$5,160) to join, plus a HK$21,000 annual fee or a monthly option of HK$1,750. After the official opening – although November is the month stated in the invitation emails, Cheng doesn't commit to a date during this interview – the joining cost will be HK$88,000 with an annual fee of HK$28,800, or a monthly option of HK$2,400. Reduced rates apply for those under 33. (As a point of comparison,
At the city's more established clubs, joining fees – should they deign to accept you – can be stratospheric.
"Some of the clubs in Hong Kong are just crazy, right?" Cheng says. "By pricing you already eliminate a lot of people with the right character you want to bring to the table. It has to be much more affordable, otherwise you're [only] going to get the second and third generations from wealthy families."
A pause. In other words, people like her? "Yes! I don't want the community all to be me. I want to meet a diverse group of people."
Members of Carlyle & Co will be free to roam the 54th, 55th and 56th floors above the Rosewood. Access is via a separate lift, off the hotel's lobby. The gym and pool, however, are on the 53rd floor; admittance to that level costs an additional HK$21,000 per year, whatever your membership status. The total area is 2,300 square metres (24,800 square feet), including a 158-square-metre outdoor terrace.
At the moment, the club's look is still being assembled. There's plastic on floors, labels on lamps and tiny printouts stuck on walls where enormous artworks will eventually be placed. The shelves for the tailor, the barber, the music room and the library lie bare. It's like being introduced to someone with fabulous cheekbones (the views, spanning the harbour from east to west, are spectacular), plus a great stylist (the Rosewoods in Beijing and Hong Kong are beautifully turned-out), who's waiting for make-up, costume and accessories. Founder members willing to take a punt, however, can admire a computer-generated lookbook.
We're not so short-sighted we don't see these challenging times … Number one – people have short-term memories. And number two – people want to reconnect. They're longing to go back to their normal lives
The Carlyle link is firmly emphasised. On the 54th floor, the club will have eight bedroom suites, each named after an individual connected to Carlyle history. There's Ludwig Bemelmans, creator of the Madeline children's books whose 1947 mural of Central Park still graces the New York hotel's Bemelmans Bar. Cabaret fans will recognise the name of Bobby Short, resident singer and pianist in Cafe Carlyle from 1968 to 2004. Dorothy Draper, however – an aptly-named American interior designer who worked on the hotel's original interiors – may draw a blank.
There's no "suite-out" for possibly the most famous habitué:
On April 7, Eddy Davis died in New York aged 79 after contracting Covid-19. And in these pandemic times, certain design concepts of Carlyle & Co now induce a slight wince. What the press release calls "the city's most intimate stage" in the Hong Kong Cafe Carlyle – with its cosily huddled chairs from which you could reach out and touch a performer – will probably have to be rethought. So will gatherings in the wine cellar, and the trolleys that were going to be wheeled around the American Brasserie.
And is 2020 in Hong Kong a good moment to evoke a nostalgic American vision? Cheng, who studied at The Taft School in Connecticut and then Harvard, is too canny to be drawn into politics.
"I don't think people will say, 'Oh my God, the room is so American,'" she says. "The younger generation may not know Dorothy Draper but they want to learn – who is Bobby Short? Why is he such a legend? I think that sense of curiosity is what we're trying to address as well."
Later, she says: "We're not so short-sighted we don't see these challenging times. But after the second wave [of the coronavirus], our restaurants [in the Rosewood] were packed. Number one – people have short-term memories. And number two – people want to reconnect. They're longing to go back to their normal lives."
Unlike other clubs, Carlyle & Co will offer no reciprocal rights. If it takes off as planned and goes global, it will stand alone.
For Cheng, this new brand is "a personal passion project". That's what she said five years ago, in Beijing, just after the first Rosewood in China opened there. Then she had two children with her husband Paulo Pong, of the Shiu Wing Steel family, who founded Altaya Wines in 2001. Now they have four, of whom the eldest is seven; and she's a perfectionist, running a business in a world where nothing can be taken for granted.
How's she sleeping these nights? "I do sleep … But yeah, I always have my concerns and worries. When you ask me how I juggle, it's because I rely on my team so much."
She's a little wary of personal praise. "When I started in this industry I was – what, 28? I was quite overwhelmed, more emotional, I took things very personally. That's one area I improved. But I could be better, always. And I want to do more."