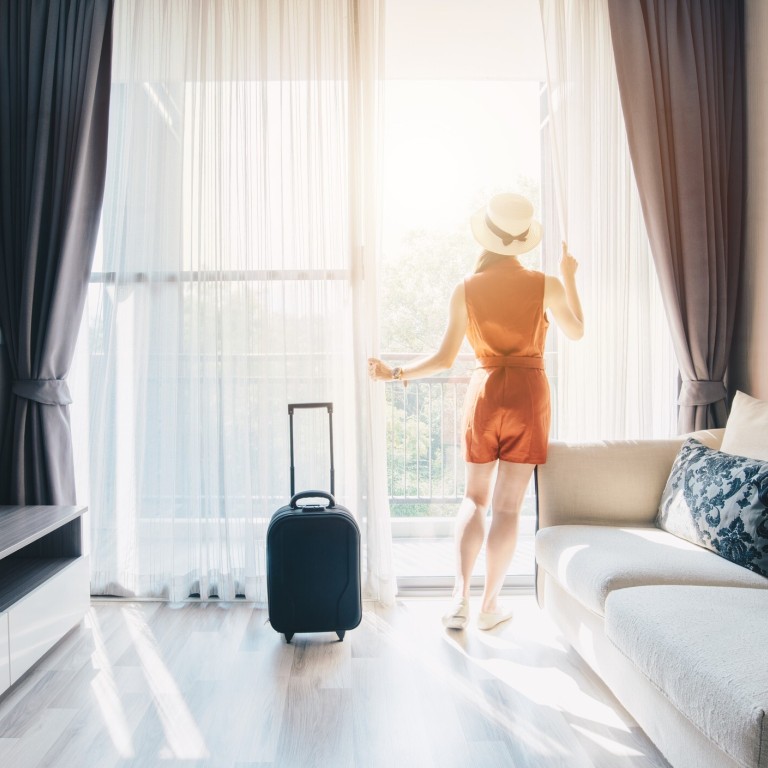 Best hotel and travel vouchers to gift for Christmas and beyond for when travel returns
The pandemic has pushed many hotels and travel groups to offer additional value for their gift vouchers, some with no expiration dates
Best deals include at some of Asia's most amazing hotels, including Nihi Sumba in Indonesia and Rayavadee in Thailand
The travel industry was one of the first to feel the crushing financial blow of Covid-19 and continues to be one of the hardest hit sectors, with the World Travel and Tourism Council warning in June that 197 million jobs could be lost by the end of 2020. While the vaccine brings the promise of a brighter future, it's still hard to know how many businesses may be able to recover, how long it's all going to take and how many livelihoods might be lost along the way.
Grounded, subject to often drastic quarantine measures and with no idea when they might be able to travel freely again, people might feel as though there's little they can do to help. This holiday season, however, provides an opportunity to support the travel industry while cheering ourselves up in the process.
Travel is the gift that keeps on giving, from the anticipation of booking a dream break and the friends you make along the way to the communities it helps to build and the memories we cherish over the years.
Buying travel gift cards is one small way to chip in. In essence, travel gift cards amount to an interest-free loan from consumers to businesses. Providing this kind of cash up front could save the hospitality industry millions of dollars in interest over the next year, as well as sustain jobs and stimulate economic recovery.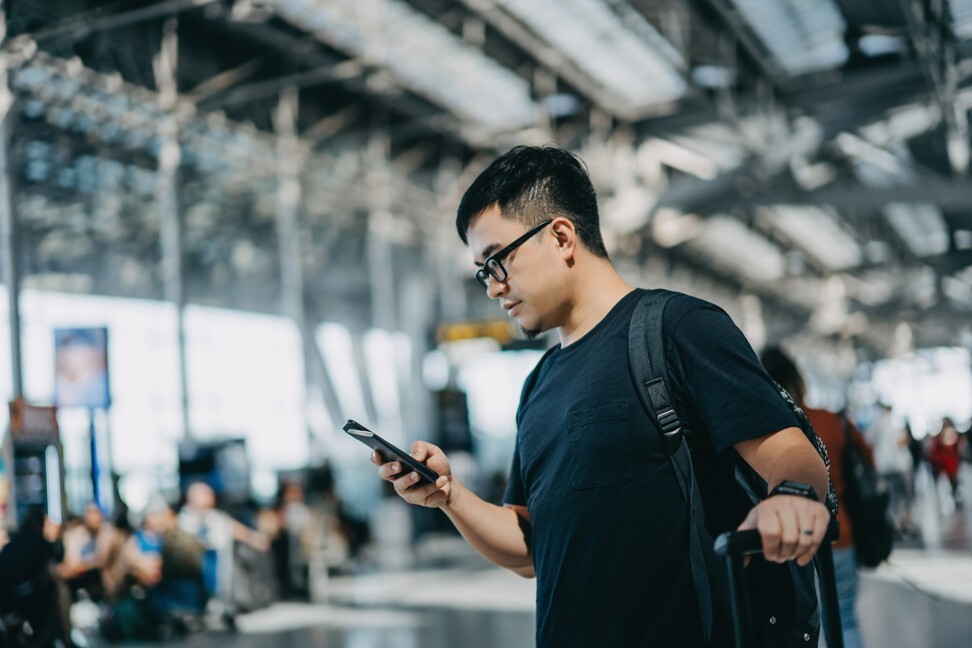 And it's not just businesses that benefit: prepaying gives travellers the opportunity to budget for their next holiday and focus on something positive for the future. Vouchers also make thoughtful Christmas presents.
From boutique to big brand, almost every hotel offers some kind of gift voucher, starting from as little as US$20. However, the pandemic has pushed many hotels to offer additional value, throwing in anywhere from 15 to 50 per cent on top.
To stay on Santa's "nice list", think about where your money is best spent. The destinations most dependent on tourism are the ones that need the most help. In Asia, that includes the Philippines, Nepal, Indonesia, Thailand and Cambodia.
Over the last few months, hotel chains and groups including Anantara, Avani, Fairmont, Small Luxury Hotels, Banyan Tree, Hyatt and Marriott have all offered gift cards with 20 to 40 per cent of additional value, so it's worth keeping an eye on their websites as we move into 2021, particularly around Chinese New Year.
As for Christmas-friendly offers, these are some of the best stocking fillers we've found.
Best hotel gift cards for Christmas
A number of independent hotels have banded together on websites that allow travellers to bank discounted gift cards to use at a future date.
Porter and Sail, a travel concierge website that specialises in small, design-led luxury properties, has deals that stretch from Bhutan to Beverly Hills. Most of its hotels are offering a decent US$120 worth of credit for US$100, but we found a few that were flogging US$300 in credit for US$200, including Hong Kong's East hotel and Sixty Soho, in New York.
Can't decide where to go? No problem. Porter and Sail offers "Anywhere Credits", which can be applied to any hotel on the company's books and come in denominations of US$120 for US$100, US$500 for US$400, US$1,300 for US$1,000, and US$4,000 for US$3,000.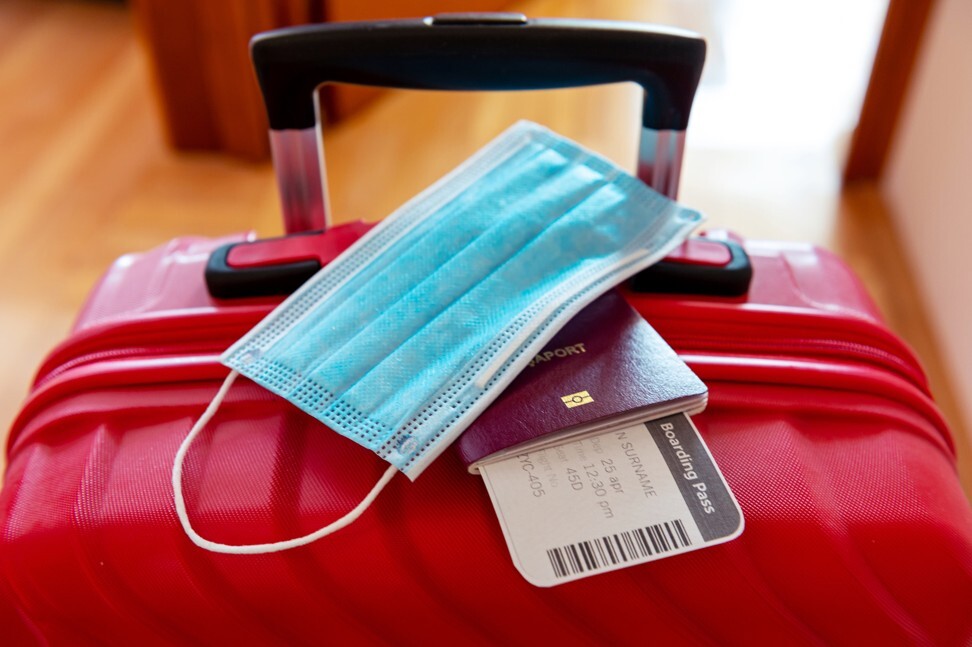 New hotels are added to the company's stable every week, you don't have to commit to specific dates and there are no expiration dates.
Another website worth perusing is Buy Now, Stay Later, which sells gift vouchers for hotels around the globe that increase in value over time – like a bond, but for hotels. Hotel vouchers bought for US$100 mature in value to US$150 after 60 days. Guests can purchase up to five bonds, to a total value of US$750 (redeemable value) for each hotel.
The deal effectively gives you a 50 per cent bonus to use at some of Asia's most ravishing hotels, including bucket-list getaway Nihi Sumba, in Indonesia, where villas usually start from about US$700 a night, and Rayavadee, in Krabi, Thailand, where fairy-tale-pretty, two-storey cottages usually cost about US$400 a night.
Once you've bought with Buy Now, Stay Later, the voucher is transferred to the hotel you've chosen, so there's no guarantee that you'll get your money back if that property happens to close. Some hotel vouchers will eventually expire too, although most come with at least two years validity.
There are a few Indian Ocean resorts listed on the websites above but the most impressive gift card deal we found for the region comes from the stylish Joali five-star resort in the Maldives, which is offering "Future Travel Certificates" with 50 per cent added value when you buy direct. The catch? Vouchers start from US$10,000.
Three travel-savvy gift cards
Six Senses Hotels and Resorts
The wellness-led Six Senses hotel group isn't offering gift card deals on rooms at the moment but it is offering them on resort credit, with its "Plan Now, Play Later" certificates.
From now until the end of March 2021, guests are entitled to a 20 per cent bonus on gift cards of US$1,000 or more that can be used at any of the group's 18 resorts, including Six Senses Shaharut, which is opening in the Israeli desert in March 2021.
Vouchers can be put towards room upgrades as well as dining, spa treatments and activities, and are valid for three years.
Treetops Elephant Reserve
Conservation projects need our help more than most
. As a result of the coronavirus pandemic, dozens of captive elephants have been abandoned at the doors of already-struggling sanctuaries across Southeast Asia. One of those taking in five-tonne waifs and strays is the ethically led Treetops Elephant Reserve, in Phuket, which is now encouraging visitors to purchase expiration-free tickets in advance with a 30 per cent discount.
Adult tickets have been reduced from US$96 to US$67 and children's tickets (age four to 11 years old) from US$50 to US$35 for a half-day excursion.
Plaza Premium lounge passes
One for the #AVGeek in your life, airport lounge specialist Plaza Premium is offering a hefty discount on its holiday season gift cards using the code XMAS2020. Enter it at checkout and you can get a two-visit pass for US$48, down from US$94, and a five-visit pass for US$115, down from US$225.
The passes can be used at more than 50 lounges across Asia and the Middle East (including Hong Kong, Shanghai and Dubai) and are valid from the purchase date until the end of December 2021. One assumes we'll be back in the air by then.