Cambodia
Get more with myNEWS
A personalised news feed of stories that matter to you
Learn more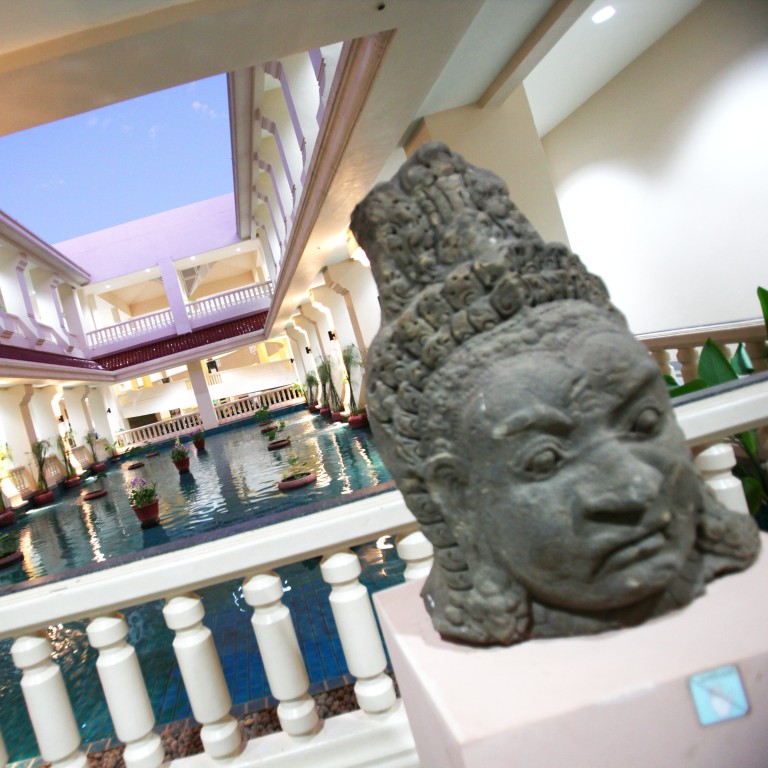 Angkor theme park, Siem Reap 'smart city' to boost Cambodia tourism
Cambodia's Siem Reap province is looking to be less reliant on the Angkor Wat temples for tourism, with plans for several huge infrastructure projects
A proposed theme park, however, has set alarm bells ringing among residents and environmental groups, given its location near the Unesco-listed temple complex
Few places in Asia are more synonymous with cultural tourism than Siem Reap, the Cambodian town having been the gateway to the Angkor Archaeological Park for many years before becoming a destination in its own right.
Siem Reap's economy has been devastated by Covid-19 but, with large-scale infrastructure projects in the pipeline, its long-term future – one that will be less reliant on the
Unesco-listed Angkor Wat temple complex
– seems assured.
From provincial settlement to cosmopolitan money-spinner, "Temple Town" witnessed a meteoric rise in the 2010s as visitors succumbed en masse to its riverside charm, chic boutiques and warm hospitality. Although traveller numbers were already declining in 2019, nothing in Siem Reap's short history has shaken its tourist industry like the Covid-19 pandemic.
The city of late 2020 – ironically coined "The Year of Tourism" by the government – is starting to resemble the dusty frontier town of 20 years ago.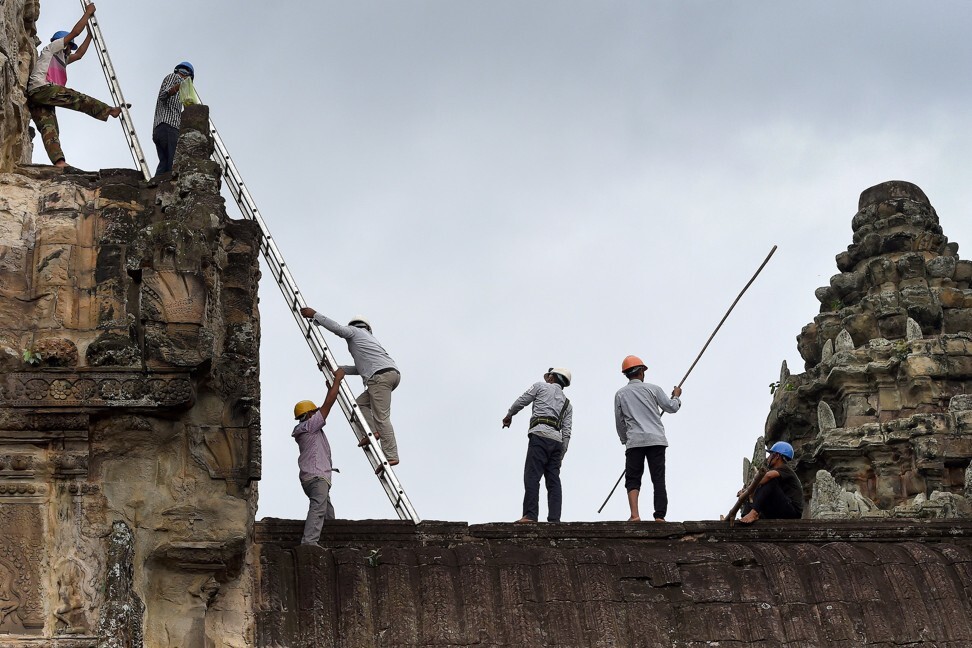 While no coronavirus deaths and only a few hundred cases have been recorded in Cambodia, scores of restaurants and hotels in Siem Reap have closed temporarily or permanently – even household names such as Belmond, Sofitel and Raffles shut their doors – and thousands of hospitality sector jobs have been lost.
A road-upgrading project, which began at the tail end of an intense rainy season that saw some of Cambodia's worst flooding for decades, compounded the misery for those Siem Reap residents who were instructed by the Ministry of Public Works and Transport to demolish parts of their homes and businesses.
The tourism industry is hanging on, though; if the pandemic wiped out the revenue Siem Reap once earned from international arrivals, it also underlined its popularity with domestic visitors. August's "replacement" Khmer New Year saw more than 214,000 Cambodians visit, and they generated US$100 million in revenue.
Nevertheless, the city's tourist industry, which once accounted for 15 per cent of the entire country's economy, remains on its knees.
Even in a world gradually gaining access to vaccines, stringent entry restrictions will continue to apply in Cambodia for some time. December saw a coronavirus outbreak in the capital, Phnom Penh, when the Covid-19-afflicted wife of the prison department's director general triggered a cluster of positive tests.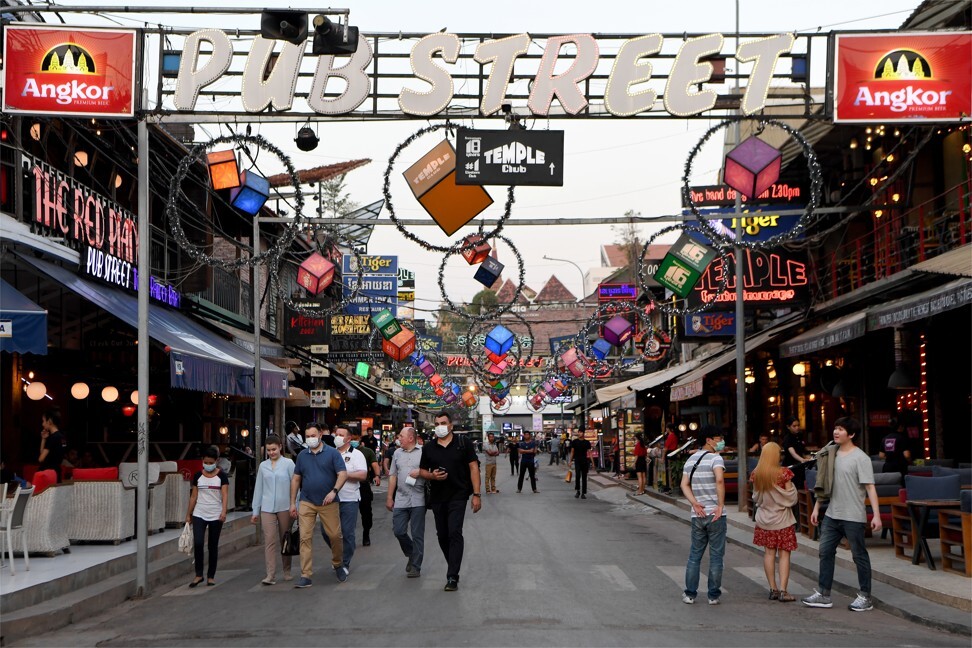 Cambodia's international airports remain open, but only a trickle of guests are landing, mostly in the capital; in October, there was a daily average of just 17 inbound flights across the three terminals.
Covid-19 won't thwart travellers forever, of course, and when they return in numbers to northern Cambodia, they may well find more to explore.
In the broader Siem Reap province, major upcoming openings include the Song Saa Reserve, an eco-tourism development set to further beautify Banteay Srei district by 2023. But in recent months, all eyes have been on three infrastructure projects that could fundamentally change the area's complexion, attracting a different kind of traveller.
Largest among them is a satellite city that will rise 60km (37 miles) east of Siem Reap, in Soutr Nikum district. Complete with shopping centres and high-rise towers, the "smart city" is being designed to help tourists explore nearby Phnom Kulen National Park, the birthplace of the Angkorean empire, and
Tonlé Sap, Southeast Asia's largest freshwater lake
.
The city, called Grand Siem Reap, is part of a government strategy known as the Siem Reap Tourism Development Master Plan 2020-2035. The plan, which was initiated before Covid-19 and finalised in October, aims to decentralise the tourist area and diversify the activities available.
"We are preparing a new city, allowing high-rise buildings that will not affect the value of the heritage in the province," declared tourism ministry spokesman Chuk Chumno.
"The government is aware that Siem Reap now is not made for its scale of tourism," says David-Jaya Piot, president of the Cambodia Hotel Association's Siem Reap chapter. "The town is not scaled up enough … because Unesco [World Heritage Centre] will not allow a town to be scaled up that much right next to the Angkor temples. And that's why the new Siem Reap is proposed.
"The new airport coming into [the existing town] would have clogged every single artery; it would have caused a heart attack for Siem Reap," he adds, referring to the second of the new infrastructure projects being planned: a US$880 million international airport.
Siem Reap-Angkor Airport, 40km southeast of the eponymous temples, is set to be completed in March 2023 and is being funded by Chinese infrastructure firm Yunnan Investment. It will replace the current terminal, which has been lauded for its architecture but which – at just 195 hectares – has been restrained by size restrictions. Extending across 700 hectares, the new airport will be Cambodia's largest.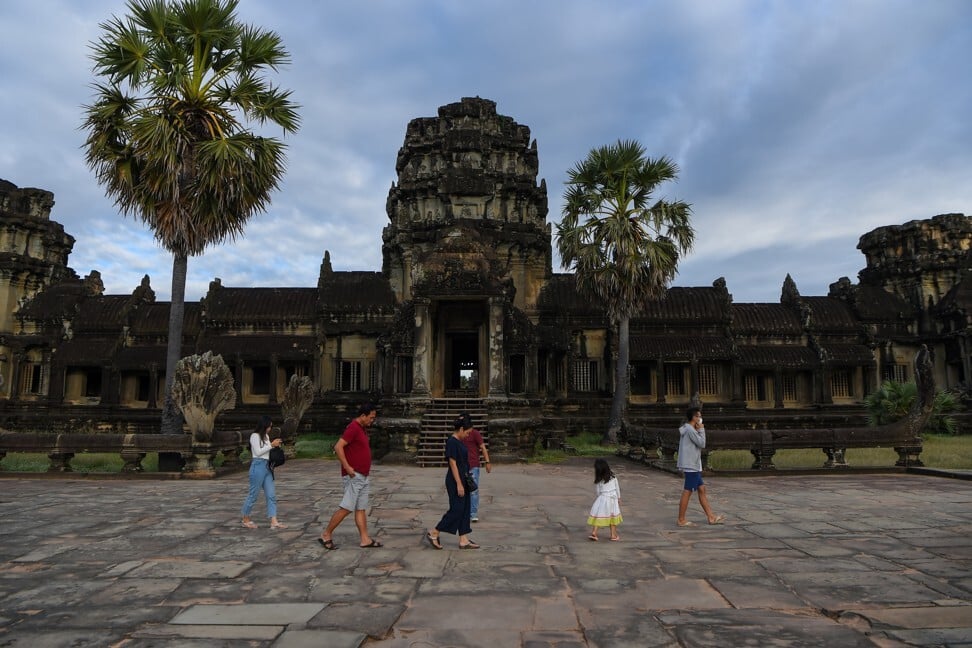 The third, most radical, scheme is a US$350 million theme park, slated for a 2025 opening. Financed by casino giant NagaCorp and provisionally named Angkor Lake of Wonder, the Disneyland-sized playground will come complete with five-star hotels, a water park and a "Chinatown" entertainment district offering street food, music and shopping.
The 75-hectare resort is to be built just 500 metres south of the Unesco park grounds. Plans even include flights between Tonlé Sap and Phnom Penh's stretch of the Mekong, shuttling guests on floatplanes between NagaCorp properties in the two cities.
The resort's proposed location has set alarm bells ringing among residents and environmental groups. Transparency International Cambodia raised concerns about an "entertainment zone that could impact the heritage sites of our ancestry"; eco-watchdog Mother Nature said a Chinatown would "destroy the value of this cultural heritage site", adding that the stated pledge to exclude gambling shouldn't be trusted.
The Authority for the Protection of the Site and the Management of the Region of Angkor (Apsara) declined to comment for this article.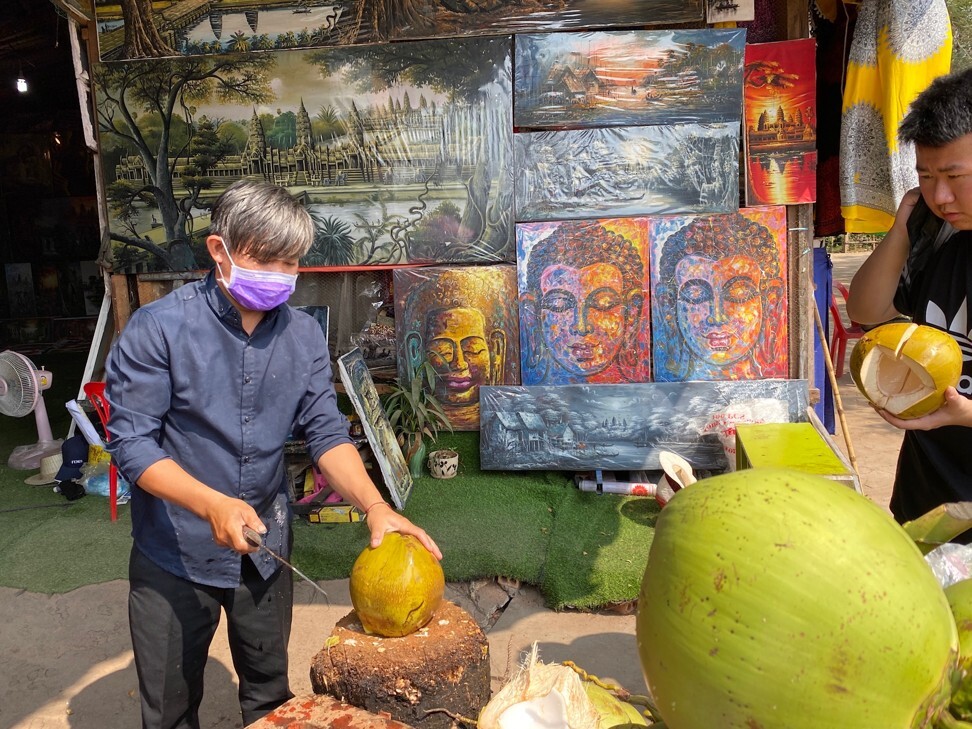 "As far as the theme park is concerned, this is a plan to attract a demographic that wasn't very present here – a demographic for mass-entertainment tourism," Piot says. "Cultural tourism was something we had for a long time, but we never had any theme parks. But everyone knows that with mass tourism come mass jobs and opportunities, so we'll see how it works.
"I haven't heard about how it will coexist with Siem Reap as it is today, so I hope for the best."