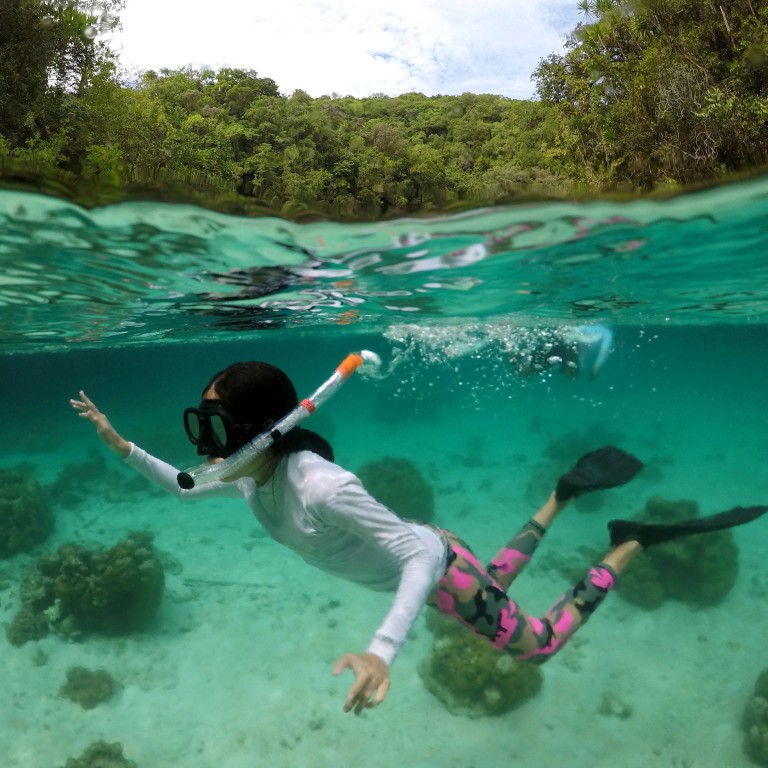 Palau president visits Taiwan to open 'Asia's first travel bubble' between two 'Covid-safe' destinations
Under the bubble plan, Taiwanese visitors to Palau will have minimal contact with locals, staying at designated hotels and shopping only at pre-set times
Palau President Surangel Whipps will be on the first flight of Taiwanese tourists to his country on Thursday; the plan is for 16 flights a week eventually
Palau's leader flew into Taiwan on Sunday as the two coronavirus-free allies prepare to launch a travel corridor and boost their pandemic-hit tourist sectors.
"I believe [the travel bubble] will be the first between two, I will call, Covid-free, Covid-safe countries," Whipps said at the airport.
Whipps would meet Taiwanese President Tsai Ing-wen, attend a Palau tourism promotional event as well as visit shipbuilding and aquaculture companies, Taipei's foreign ministry said. He is set to return to Palau on Thursday with a group of 110 Taiwanese tourists on the first of the weekly vacation flights that will operate under the plan.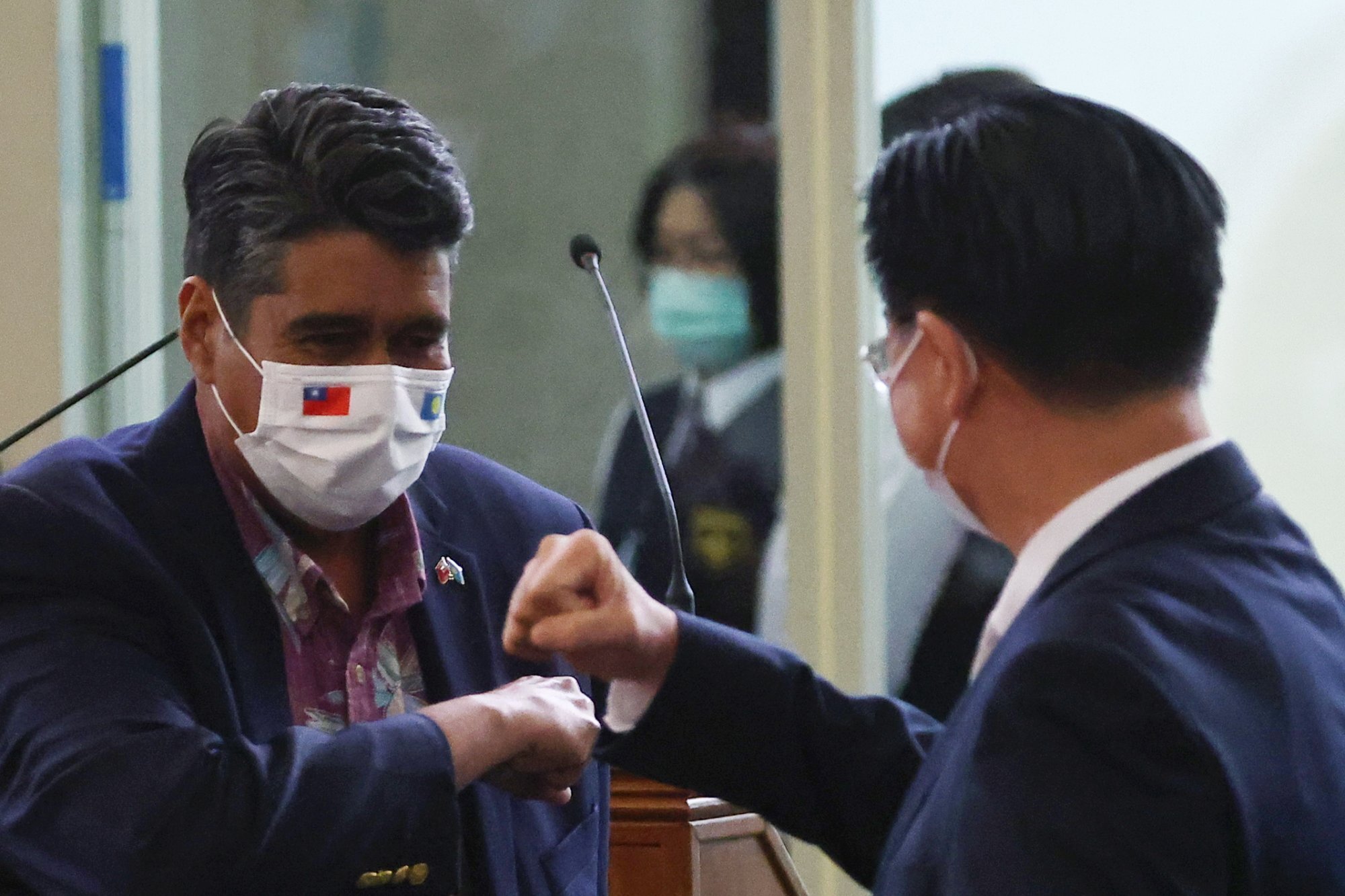 The plan is to eventually have 16 flights a week on the route, a major lifeline for Palau's economy, which before the pandemic relied on tourism for more than half its gross domestic product. Whipps told Taiwan's Central News Agency (CNA) ahead of his visit that "it's important to get tourism back in operation" and demonstrate to the world that the travel corridor can work.
Palau, which lies about 1,000km (600 miles) east of the Philippines, is one of the few places on Earth never to have recorded a Covid-19 case.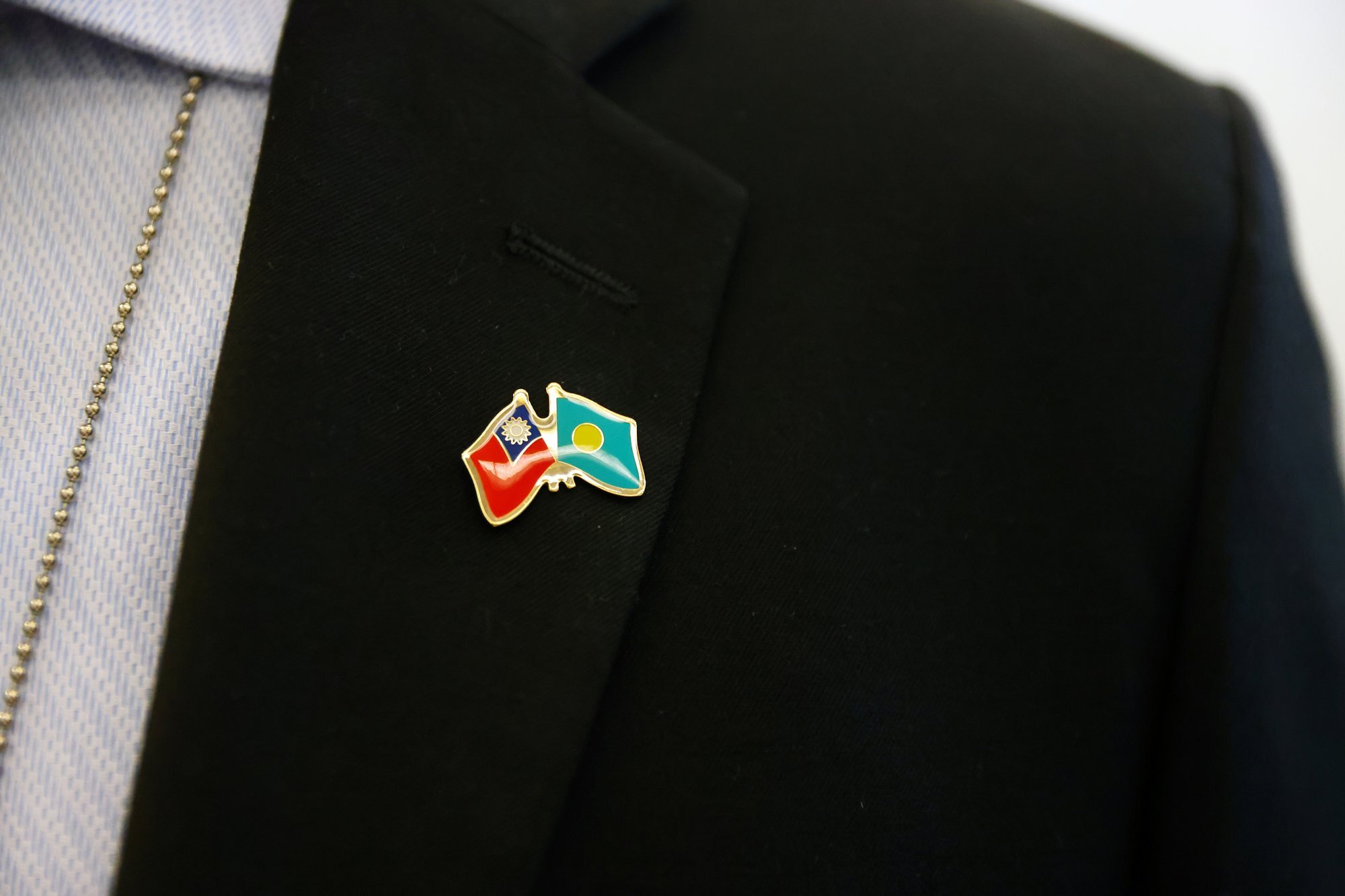 The travel bubble is happening partly because of Palau's special relationship with Taiwan. it is one of only 15 nations worldwide to offer Taipei diplomatic recognition in the face of China's long-standing claim that Taiwan is part of its territory.
Whipps said strict measures would be enforced to protect Palau's 18,000-strong population. Taiwanese visitors must undergo pre-flight coronavirus checks, they can travel only in tour groups and are barred from making individual excursions. Contact with Palau locals will be kept to a minimum, with tourists staying at designated hotels, eating in separate restaurant areas and allowed to shop only at set times.
Taiwan – population 23 million – has been hailed as an example in containing the virus, with fewer than 1,020 confirmed cases and 10 deaths.
Taiwanese officials said the 110 slots in the first tour group to Palau were sold out.